FLORDELL HILLS — A St. Louis County police cadet has been charged with a crime after police say he overreacted when he witnessed the aftermath of a tussle at church and fired a shot at a fleeing vehicle Wednesday.
The cadet, James Trice, 20, told officers said he fired one shot at the back tire of a car driven by a man who may have assaulted a deacon during a dispute about a parking spot.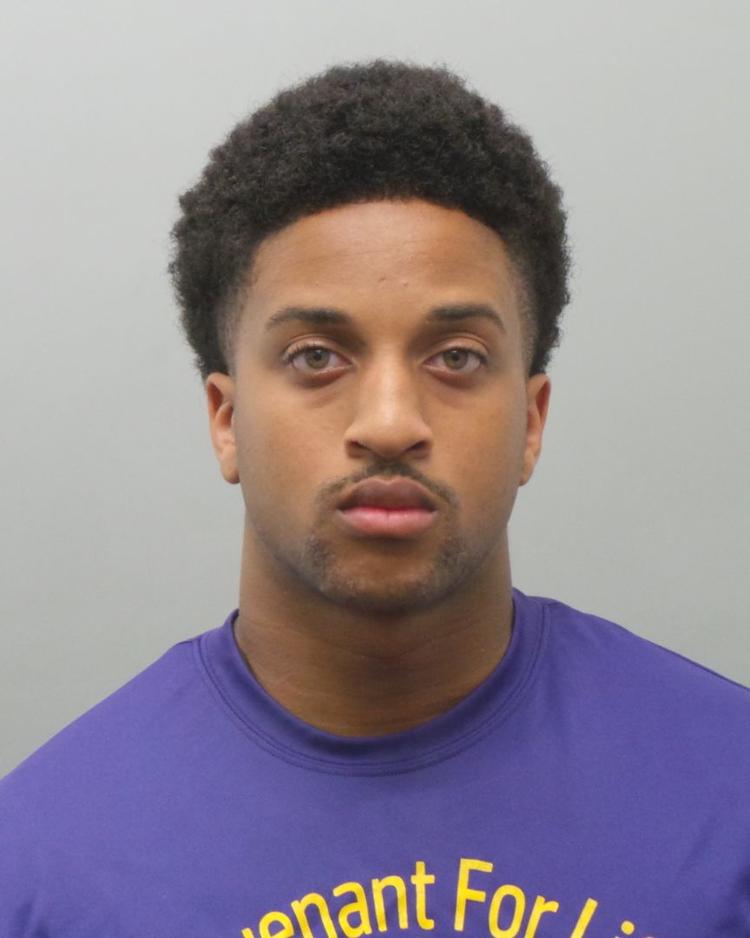 The cadet program pairs prospects ages 18 to 21 with officers to expose them to a career in law enforcement before they are old enough to join the Police Academy. Trice was at his own church, not paired with an officer, when he fired the shot, authorities said.
St. Louis County prosecutors charged Trice with unlawful use of a weapon, a misdemeanor, on Thursday. Velda City police say he fired one shot at a vehicle that was leaving the parking lot of the Covenant For Life Christian Center church in the 7200 West Florissant Avenue in Flordell Hills.
Velda City police Chief Dan Paulino said his officers responded to the church at about 6:40 p.m. Velda City police patrol Flordell Hills.
"I don't want to judge the cadet, but in my opinion, he overreacted," Paulino said. "We can use deadly force whenever there is an imminent threat to life. We don't know what his training is or experience is, but if the deacon is talking and the vehicle is trying to flee and not run anyone over, that tells us there is no immediate threat to life."
The deacon told police he was in a dispute with a parishioner over a reserved parking spot and the man tackled the deacon, causing him to fall and hit his head, Paulino said.
"He was unconscious for a few seconds when the cadet, who is also a parishioner, came outside and saw the deacon on the ground and thought the deacon had been shot or stabbed," Paulino said. "After the third time of calling to him, the deacon responded and said, 'Hey, stop that car!'"
The cadet pulled a gun and ordered the driver to stop. The driver did stop and got out, but a passenger — the man accused of tackling the deacon — got in the driver's seat and tried to leave.
"That's when the cadet aimed at the back tire (and fired) to prevent him from fleeing," Paulino said.
The man who allegedly assaulted the deacon fled in the car, Paulino said. The driver remains at large and it's not clear whether he or the vehicle were hit.
Trice had proper documentation for the gun, which was his personal weapon, Paulino said.
"We must give Mr. Trice some kudos, he tried to prevent what he believed to be a person who just assaulted or stabbed another church member from fleeing, but at the same time, because of a lack of training and experience, resorting to a firearm is not always the right thing to do," Paulino said.
St. Louis County Police Sgt. Benjamin Granda said Trice joined the department's cadet program Feb. 25.
Chief Jon Belmar announced the program in 2016 when the department was losing officers to retirement and struggling to to recruit new officers. Cadets are paid salaries funded by an anonymous benefactor.