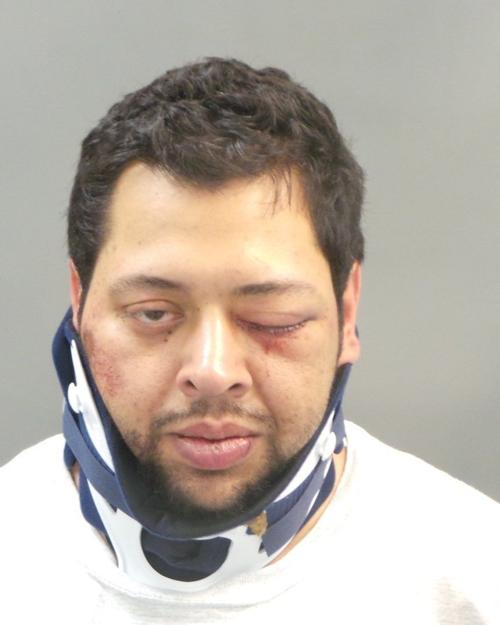 UPDATED with photo of suspect.
ST. LOUIS • A man who broke into an off-duty officer's home early Saturday and found the rookie's duty weapon shot at the officer before leading police on a chase, police say.
The officer returned fire with a personal weapon in the home, but neither man was hit, according to court documents.
Sallie Bradford, 30, of the 3700 block of Hoffmeister Avenue has been charged with first-degree assault of a law enforcement officer, armed criminal action, burglary, stealing and resisting arrest by fleeing.
Sources say that at about 12:12 a.m. Saturday, the officer was returning to his home on Clifton Avenue in the St. Louis Hills neighborhood when he noticed a white BMW pull in front of him and a man get out of the car.
The officer took his duty bags and other work equipment inside his apartment and went back outside to move his car. When he returned to his apartment, the same man who had gotten out of the white BMW was standing inside and holding the officer's duty belt, sources said.
The duty belt had the officer's duty weapon, a 9 mm Beretta, in it. The officer told Bradford he was a police officer, and the man removed the officer's gun from the belt and fired one round at the officer, according to court documents. The officer fired back with his personal weapon, but no one was hit.
The man then ran back to his BMW, with the officer's duty weapon, and took off. Police then pursued the car for about four miles. It crashed into a tree at Bellerive Boulevard and Virginia Avenue, according to court documents.
Police used a Taser to subdue the man and arrest him. He was taken to a hospital for treatment and was listed in custody at the city jail Sunday night, sources said.
During the pursuit, police say the man threw the officer's duty weapon out of his car near River Des Peres Boulevard and Chippewa Street, but police found it a short time later.
Police also found a department-issued 9 mm round in Bradford's pocket, according to court documents.