ST. LOUIS • The day after a human rights law firm called on Republican Gov. Eric Greitens to remove former state Rep. Don Ruzicka from the Missouri Board of Probation and Parole for toying with inmates during hearings, two top prison officials stood by the panel on Friday.
A previously undisclosed state investigation found that Ruzicka and an unidentified Department of Corrections employee entertained themselves at some parole hearings by trying to get inmates to say words and song titles such as "platypus" and "All My Rowdy Friends Are Coming Over Tonight." They even kept score.
"We have very credible members who take their job seriously," insisted Parole Board Chairman Kenneth C. Jones, who is also a former Republican state representative as well as a former sheriff. "There is no joking around. It's a very serious job."
Sitting beside him, Anne Precythe, director of the Corrections Department, agreed.
"We have a very good parole board that is very conscientious about the decisions they make when it comes to the hearings they hold," she said. "You can't let one person represent all."
The parole board decides whether a person confined in prison will be paroled or conditionally released. The board also supervises thousands of people on probation and parole.
Precythe and Jones are both new to their leadership positions this year. They wouldn't answer specific questions about Ruzicka, one of seven parole board members. Ruzicka, a Republican, was appointed to the board Dec. 21, 2012, by former Democratic Gov. Jay Nixon. Board members serve six-year terms.
"I stand behind the chairman and any selection Gov. Greitens made to the parole board," Precythe said.
Jones said disciplining members of the board and telling them what to do aren't within the chairman's responsibilities. Board members are appointed by the governor and approved by the Senate.
Interviewed at a rally in St. Charles on Friday evening, Greitens said he had only read about the situation on Friday and planned to look into it.
Ruzicka, a former conservation agent and state representative from Mount Vernon, could not be reached for comment. He makes $85,000 a year as a member of the board.
On Thursday, the Roderick and Solange MacArthur Justice Center at St. Louis released a Department of Corrections Office of Inspector General report that accused Ruzicka and the unidentified government employee of trying to get prisoners to say predetermined words during some parole hearings.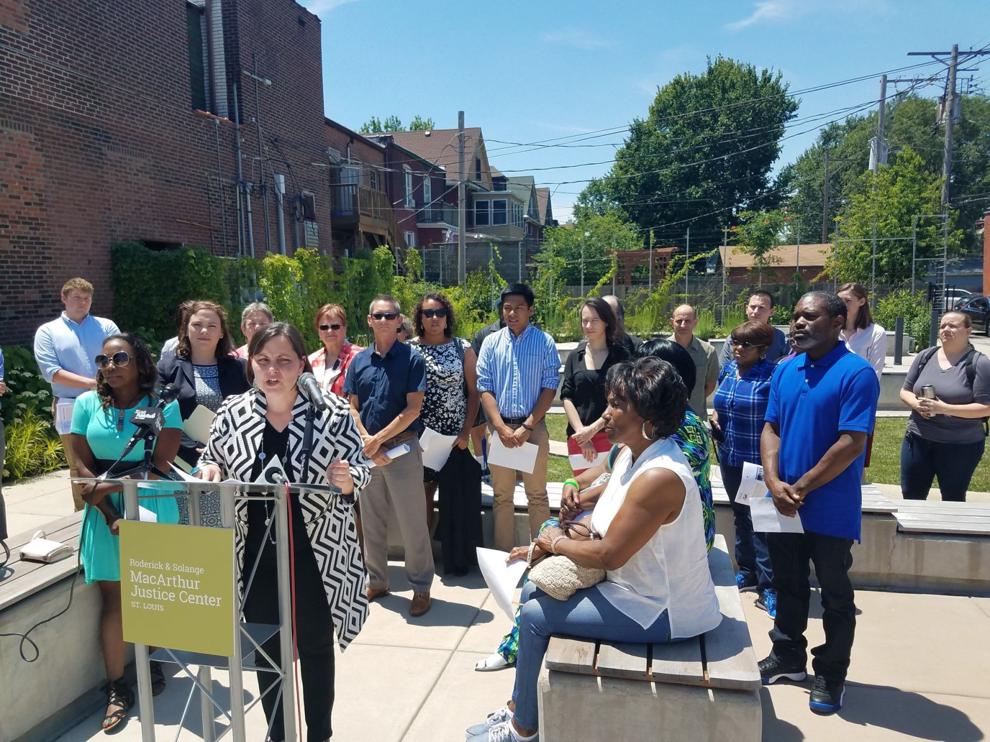 Inspector General Amy Roderick concluded in her report that Ruzicka and the employee who attended parole hearings violated a governor's executive order and other procedures by failing to conduct state government in a manner that "inspires confidence and trust."
The report was completed Nov. 1, 2016, but was never made public. It mentioned recordings of parole hearings that involved Ruzicka and the other employee. Each time one of them used a predetermined keyword while interviewing an offender they earned a point. Two points were granted if the offender repeated the word.
"Hootenanny" and "biomass" were two of the words used. "Soul Man" and "Hound Dog" were two of the songs mentioned.
Ashley Lisenby of the Post-Dispatch contributed to this report.