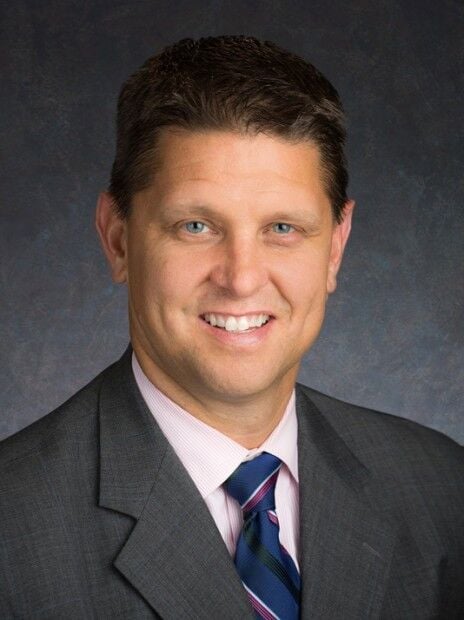 ST. LOUIS — A St. Louis attorney has been nominated to serve as a U.S. district judge for Missouri's eastern district.
In an announcement Wednesday by President Donald Trump, Matthew T. Schelp, a partner at the Husch Blackwell law firm in St. Louis, was picked to preside over a court where he once worked as an assistant U.S. attorney.
Schelp, who earned his law degree from the University of Missouri, focuses on government compliance, investigations and litigation.
Last year, he was among a team of attorneys working on behalf of former Gov. Eric Greitens as he fended off criminal investigations and a probe by lawmakers that could have led to his impeachment.
In addition to private practice and 10 years as a federal prosecutor, Schelp served in the U.S. Navy judge advocate general corps.
Schelp's nomination was among 10 advanced by the president Wednesday. All will need to be confirmed by the Senate.
U.S. Sen. Roy Blunt, R-Mo., praised the nomination.
"Matthew Schelp is a U.S. Navy veteran, former assistant U.S. attorney, and respected jurist with the experience needed for a seat on the federal bench. He understands the law and the appropriate role of the judiciary. I was confident in his potential to serve as a federal judge when I recommended him and look forward to supporting his nomination," Blunt said.
Blunt also said he hopes to see Sarah Pitlyk, who has been nominated for a different Eastern District of Missouri judgeship, quickly confirmed by the Senate.
Pitlyk's nomination has raised eyebrows because she received a "not qualified" rating from the American Bar Association. But, last month, the Senate Judiciary Committee advanced her nomination to the full Senate.
The ABA said Pitlyk has never tried a case as lead or co-counsel nor examined a witness, taken a deposition, argued a motion in state or federal court, picked a jury or participated in any stage of a criminal matter. The group praised Pitlyk's "great intelligence, high character, and experience researching and writing briefs," however.
Pitlyk works from Missouri for a Chicago-based not-for-profit, the Thomas More Society, on anti-abortion and religious liberty cases, as well as contract, employment and tax cases.
Pitlyk worked for the Covington & Burling firm in Washington, clerked for Brett Kavanaugh, who was an appeals court judge at the time and now sits on the U.S. Supreme Court, and then for a law firm in the St. Louis area.
Shake off your afternoon slump with the oft-shared and offbeat news of the day, hand-brewed by our online news editor, Mandy St. Amand.