ST. LOUIS — Hundreds of people gathered Saturday in downtown St. Louis for a student-led protest against a sweeping piece of anti-abortion legislation they say puts lives at risk and is a step back for individual rights.
"Our bodies, our rights," Shri Anantha, 16, with STL Pro-Choice Student Activists, said to a crowd at Poelker Park that included students of all ages, healthcare workers, Missouri Democrats and candidates for state offices.
"By signing this bill today, we are sending a strong signal to the nation that, in Missouri, we stand for life, protect women's health, and advocate for the unborn," Parson said in a statement Friday. "All life has value and is worth protecting."
Protesters Saturday said the ban puts people's lives at risk by cutting off access to vital healthcare and would disproportionately affect African-Americans and people in poverty.
"With this extreme ban on safe and legal abortion, our government is reducing us to our ability to get pregnant, erasing our moral agency, and disregarding our humanity," said Sarah Felts, spokeswoman for Planned Parenthood. Planned Parenthood runs the only abortion clinic in the state, in the Central West End neighborhood of St. Louis.
The bill will not stop abortions from being performed, it will force people to use less-safe methods, said Pamela Merritt, co-founder of the abortion-rights group Reproaction. She called on protesters to support abortion-rights groups and healthcare facilities.
"Abortion will exist despite this ban," she said.
The protesters vowed to fight the bill in court and at the ballot box. The League of Women Voters attended the protest to register voters, particularly students who will be of voting age by 2020.
"A vote in 2020 is a vote for a woman's right to life, said state Sen. Jamilah Nasheed, D-St. Louis. "And a woman's right to life is a woman's right to choose."
Trish Gunby, a Democratic candidate to fill a vacancy in Missouri's 99th District in St. Louis County, said the bill represented a regression that conflicted with the rights established under the 1973 U.S. Supreme Court decision in Roe v. Wade.
"I did not think that 40 years ago, as a teenager, I would have more rights than I do today," she said.
If the Supreme Court overturns Roe v. Wade, "in whole or in part," the new Missouri legislation states that all abortions would be made illegal except in cases of a medical emergency.
The legislation requires both parents or guardians to be notified before minors can get an abortion, in most cases.
Lauryn Donovan, 16, a student at Ladue Horton Watkins High School, said the bill was a form of "institutionalized oppression."
"Don't force feed your views down somebody's throat," Donovan said.
The abortion ban doesn't just affect women, said Louie Westland, 17, a student at Rockwood Summit High School.
"This is not a gendered issue," Westland said. "This is an everybody issue."
Cort VanOstran, a lawyer who narrowly lost the race for Missouri's 2nd congressional district in November to U.S. Rep. Ann Wagner, R-Mo., said he had a message for men in the crowd.
"If we want to live in a country where personal freedoms mean something, we should stand up against laws that take away the rights of half the population," he said.
Protesting the Missouri ban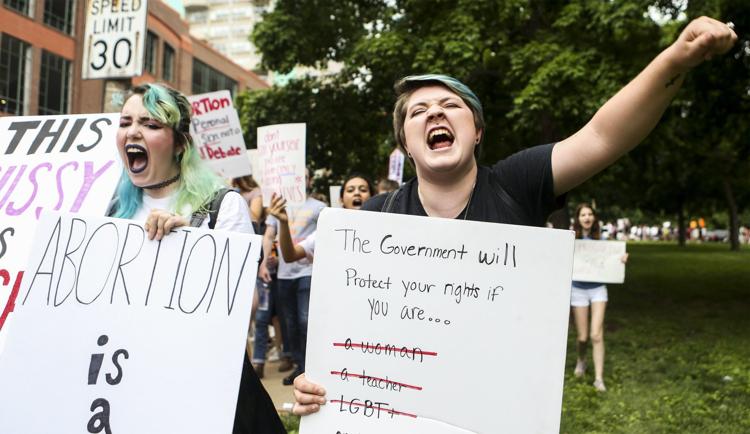 Protesting the Missouri ban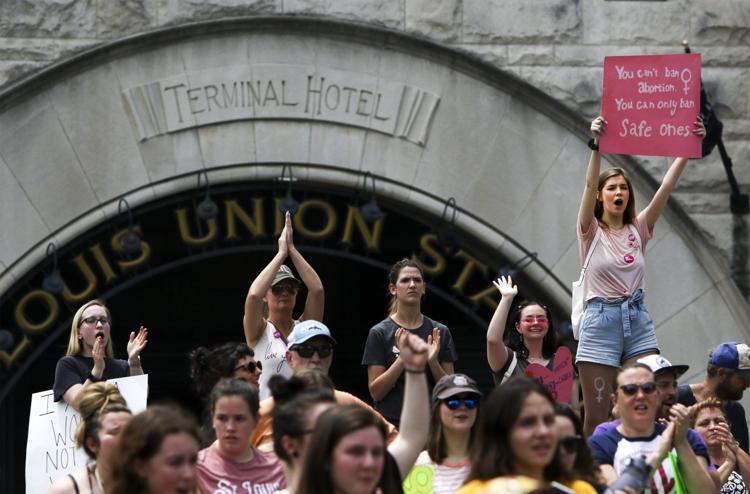 Protesting the Missouri ban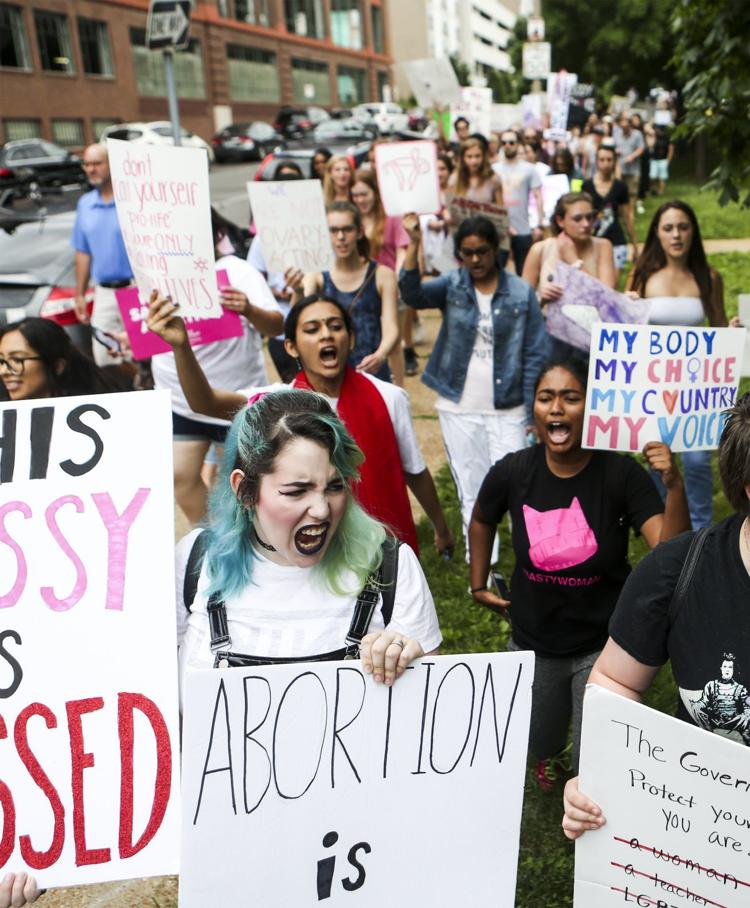 Protesting the Missouri ban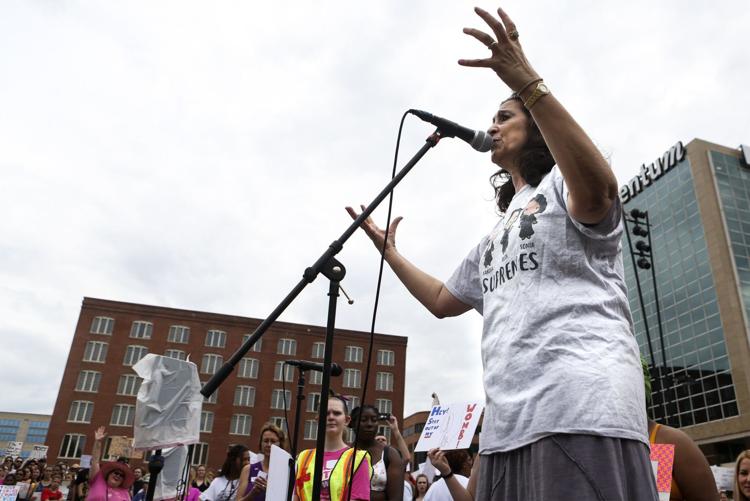 Protesting the Missouri ban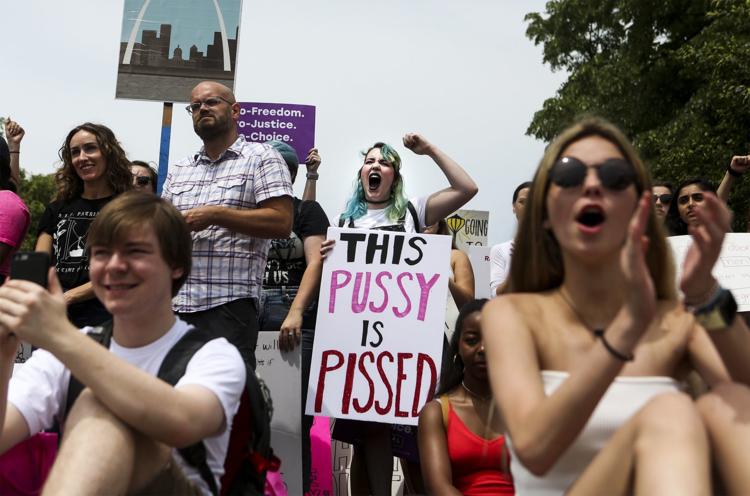 Protesting the Missouri ban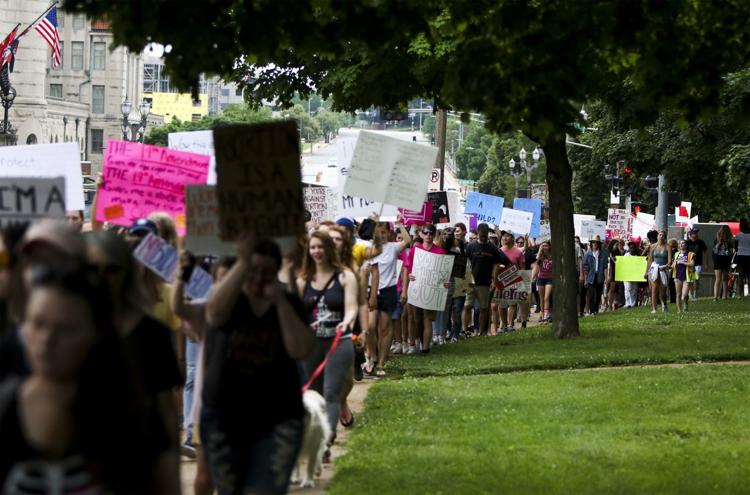 Protesting the Missouri ban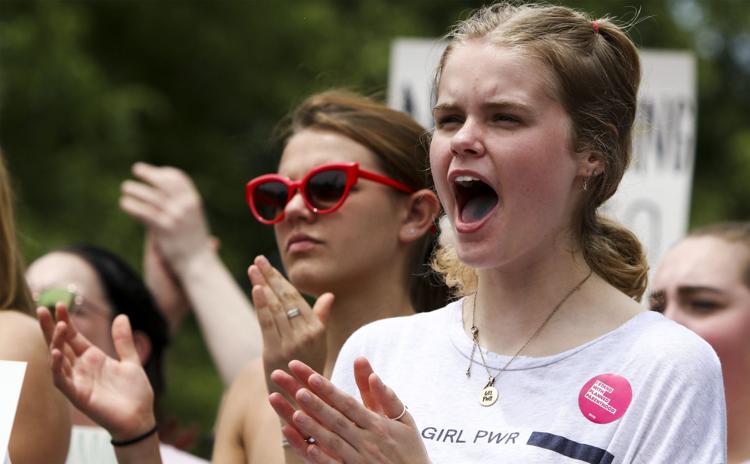 Protesting the Missouri ban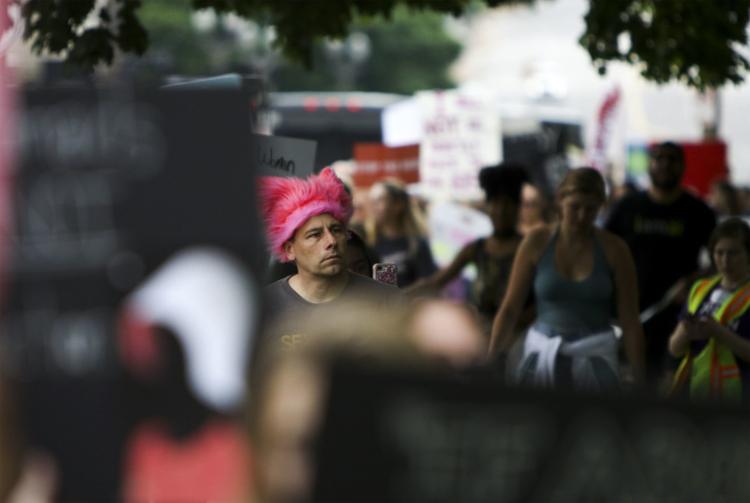 Protesting the Missouri ban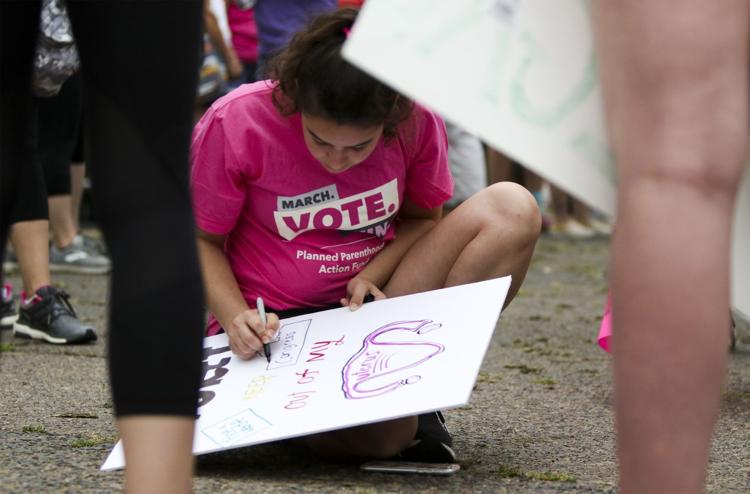 Protesting the Missouri ban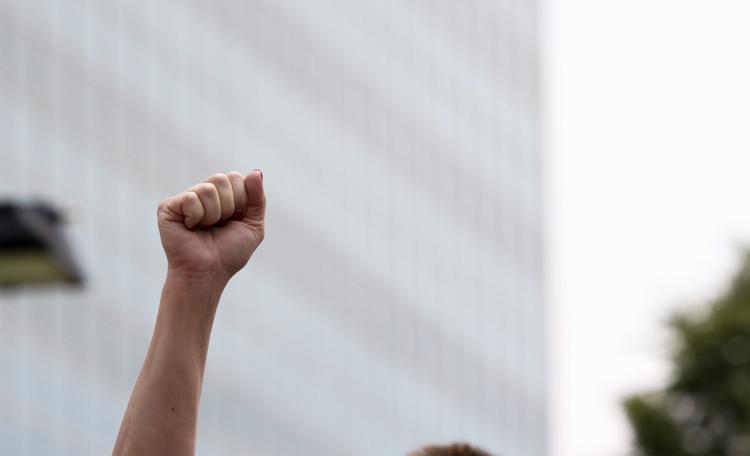 Protesting the Missouri ban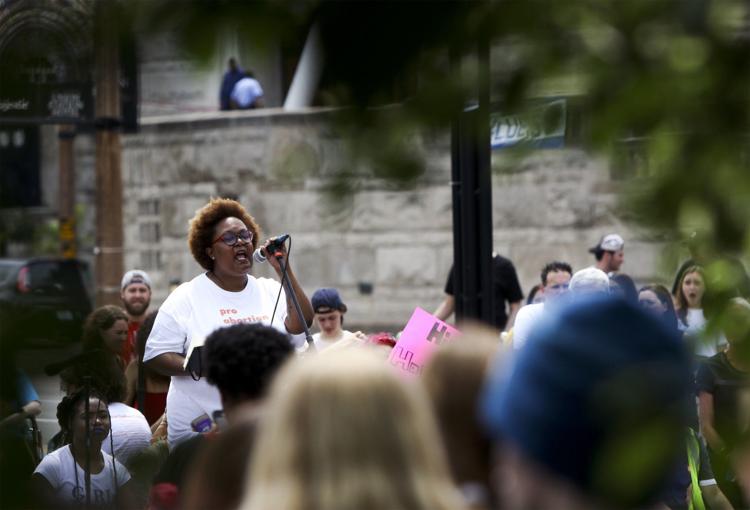 Protesting the Missouri ban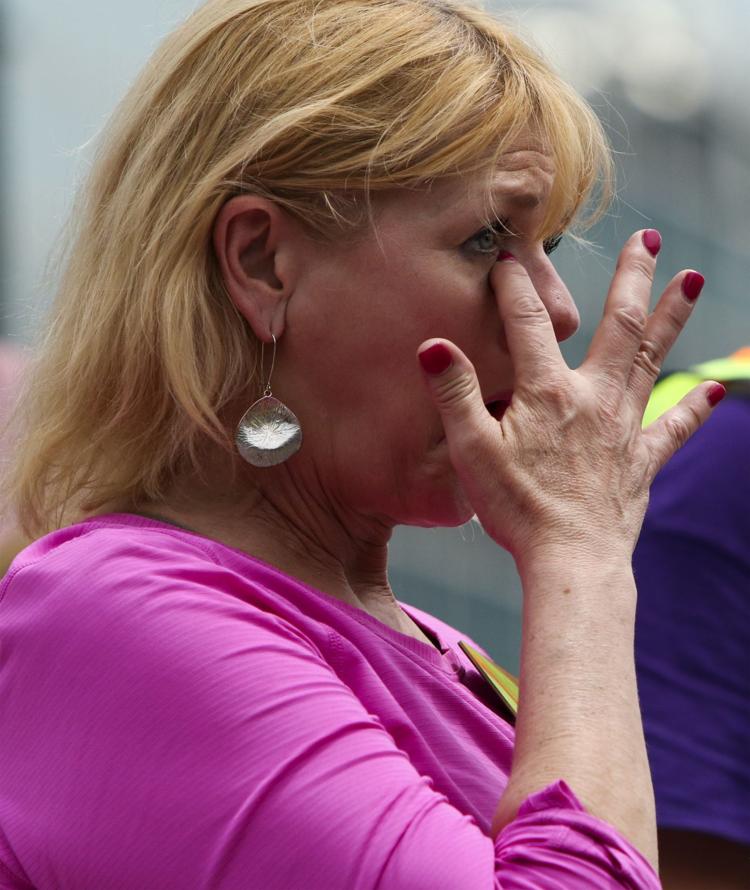 Protesting the Missouri ban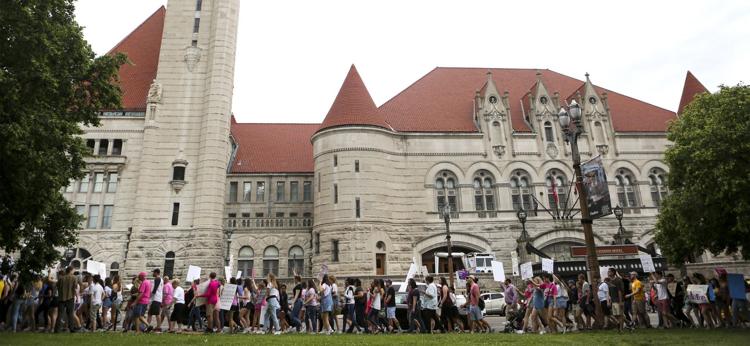 Protesting the Missouri ban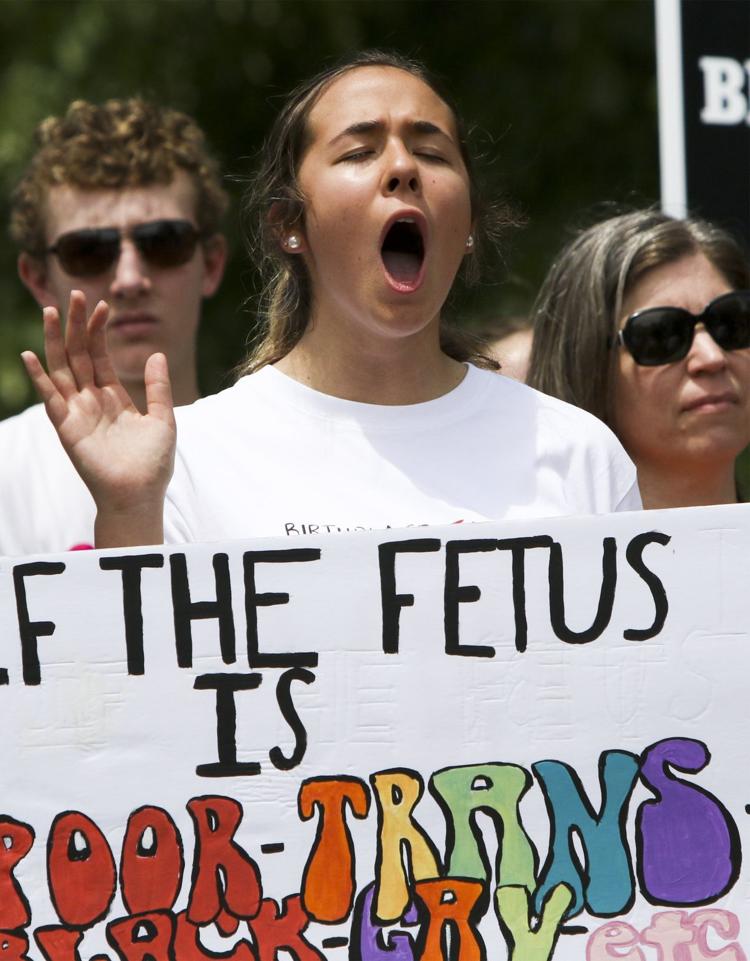 Protesting the Missouri ban