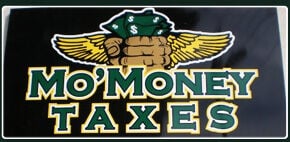 ST. LOUIS • The owner of a Mo' Money tax preparation franchise in St. Louis was sentenced to 20 months in federal prison on Tuesday after pleading guilty in July to conspiracy to commit tax fraud and aiding and abetting the preparation of false tax returns.
Jimi Clark, 57, of Memphis, Tenn., and four employees were arrested and indicted in October 2012 on one felony count each of conspiracy to commit tax fraud. All were accused of falsely claiming educational tax credits on at least 47 tax returns for 2009.
Clark abused the American Opportunity Tax Credit to attract and keep clients, prosecutors said. The credit was designed to help those with low and moderate income attend college.
Clark supervised the preparation of tax returns at the franchise and generally supervised the preparers working at the franchise, including his co-defendants.
Co-defendant Mary Taylor, 50, Memphis, TN, was also sentenced Tuesday to 6 months prison for her part in the scheme.
Co-defendants Justin Buford, 26, of Memphis, Tennessee; Leslie Chaney, 43, of St. Louis; Mary Taylor, 43, of Memphis, Tennessee; and Ray Reed, 38, of St. Louis previously pled guilty to related charges and have been sentenced.
The tax loss to the United States on just the 47 returns listed in the indictment was more $50,000, prosecutors said. The filers had not incurred any educational expenses, and claimed the same amount of such expenses — $3,765 — on the "vast majority" of them, the indictment said.
About half of all the 2009 returns filed by Clark's franchise wrongly claimed the credit. The tax loss that resulted is more than $300,000, prosecutors said.
The Justice Department in April filed a civil injunction seeking to shut down the Mo' Money chain — which at one time had 300 offices in 18 states.