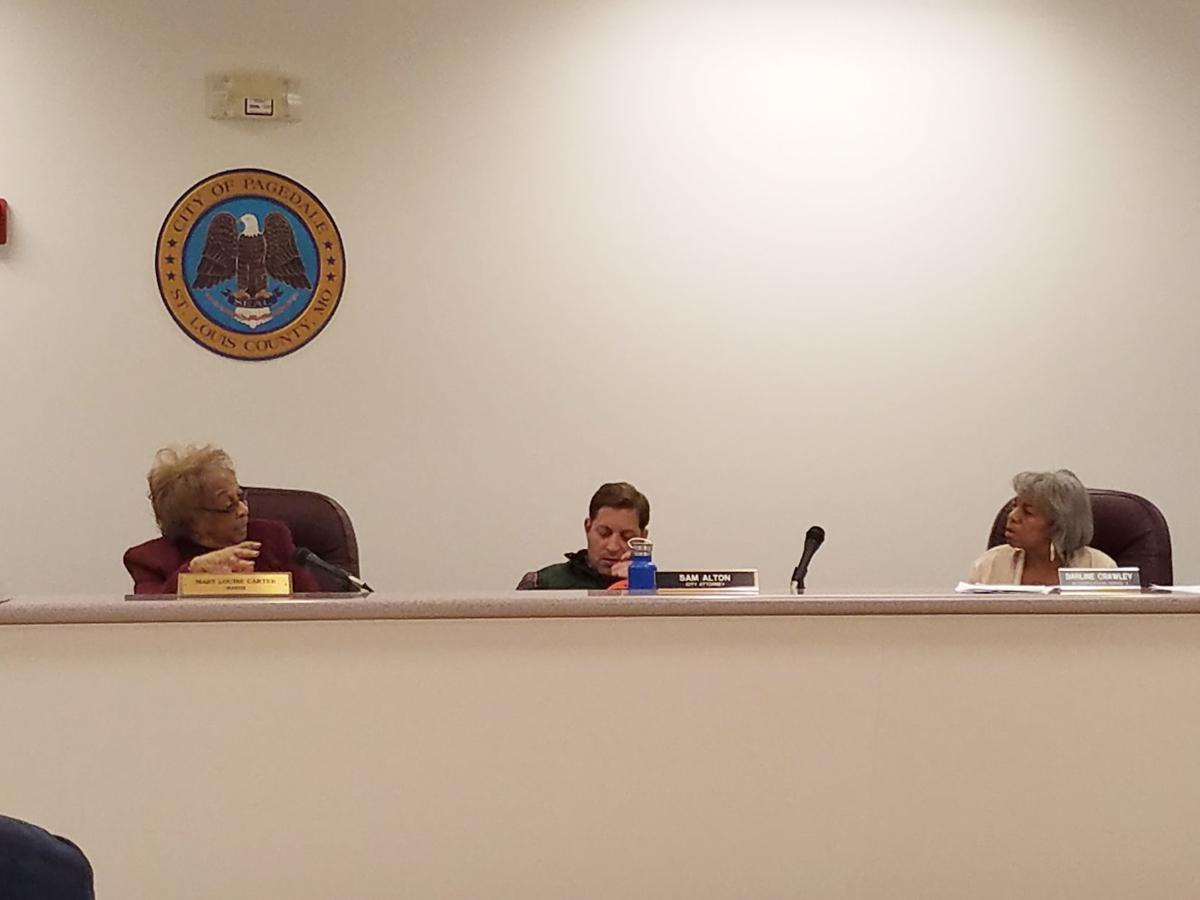 A Pagedale alderman has been sentenced to two years on probation after pleading guilty to two counts of making a false declaration involving inspections on rental property from her family business.
If Darline Crawley, 77, of the 1800 block of Ferguson Avenue, violates the terms she could face six months in jail.
Crawley, a former Pagedale mayor, current alderman and longtime landlord in St. Louis County, was originally charged in 2018 with two counts of forgery. The felony cases were officially reduced to misdemeanors.
Josi Nielsen, a spokeswoman for St. Louis County Prosecutor Wesley Bell, said the plea arrangement was reached Oct. 25, 2018, but didn't become official until Crawley pleaded guilty in a hearing March 15 before St. Louis County Circuit Judge Nellie Ribaudo.
"This was set up under the previous administration and a combination of factors prevented the plea from being entered until now," Nielsen said.
She said the factors included the holidays and attorneys being ill.
Complicating matters, the March 15 plea hearing wasn't updated on electronic court records until the Post-Dispatch asked about the case Tuesday. A courts spokesman said there was a paperwork backlog and a delay getting charging documents from the prosecutor's office.
The case, originally filed March 14, 2018, stems from inspections on two rental properties. According to the charges she pleaded guilty to, Crawley tried to mislead a sanitation officer by submitting two electrical inspections "which the defendant knew to be forged."
Asked for comment Tuesday, Crawley confirmed that the felony charges were reduced to misdemeanors.
"That's all it was, that's all I have to say," she said.
Longtime Pagedale Mayor Mary Louise Carter was angry about the outcome.
"Two years probation? When you violate the trust of the taxpayers like that?" Carter said. "You should be removed from office. You are putting people's lives at stake when you don't have qualified people doing inspections."
---
EDITOR'S NOTE: This story was changed to clarify that the charges were not reduced by the judge, but rather by the prosecuting attorney's office.