O'FALLON, Mo. • Pamela Hupp thought she found the "patsy" who could help get "some heat off her" related to a 2011 murder near Troy, Mo., officials said Tuesday.
She somehow lured a gullible, brain-damaged man into her car last week and took him to her home in O'Fallon, then called 911 and emptied a revolver into his body as an operator listened, they said.
Officials speculate that Hupp told Louis R. Gumpenberger, 33, that she was a producer for NBC's "Dateline" program, and was willing to pay $900 to $1,000 for him to help her re-enact a 911 call.
When police arrived at her house to find Gumpenberger dead, Hupp told police that he had jumped into her vehicle and held a knife to her neck, demanding that she take him to her bank to get "Russ' money."
She claimed she broke away and ran into her house, grabbed a gun from her nightstand, and shot him when he entered the room.
Investigators later found a note in Gumpenberger's pocket purporting to be instructions on how to kidnap Hupp to get "Russ' money," in exchange for $10,000. He also had $900 in cash in his pocket, but police don't believe he put those things in his pockets himself.
"The evidence seems to indicate she hatched a plot to find an innocent victim and murder this innocent victim in an apparent effort to frame someone else," St. Charles County Prosecuting Attorney Tim Lohmar said at a news conference.
"Russ" is Russell Faria, convicted in 2013 of first-degree murder in the stabbing death of his wife, Elizabeth "Betsy" Faria, at their home near Troy two years before. Hupp was a key witness in that trial. But a Lincoln County judge's refusal to allow the defense to make counteraccusations against Hupp helped win Russell Faria a new trial last year, in which he was acquitted.
Lohmar and O'Fallon Police Chief Roy Joachimstaler said Hupp's story of last week's shooting quickly fell apart, leading to charges Tuesday of first-degree murder and armed criminal action.
Hupp, 57, fell apart too.
Joachimstaler said that she refused to make a statement to police after her arrest Tuesday morning. While in a police bathroom, she stabbed herself multiple times in the wrist and neck with a pen she had hidden, he said. She was reported to be stable at a hospital.
Hupp's husband did not respond to a message seeking comment, nor did lawyers who have represented her in a civil case.
Hupp's story
Officials said Hupp claimed that Gumpenberger, a stranger, got out of a silver car driven by someone else and climbed into her SUV in her driveway at her home around noon on Aug. 16. She said the silver car left.
She initially told police she didn't know anybody named Russ, whose name she said was mentioned by the attacker. Then she said she did know Russ Faria, and she surmised the reference to money was Betsy Faria's life insurance payout.
Hupp had collected on a $150,000 life insurance policy on her friend Betsy Faria after becoming the beneficiary just days before the woman was slain, and Hupp was the last person known to see the victim alive.
Hupp told police she had driven around St. Charles the morning of Aug. 16, looking for thrift shops, and stopped by her daughter's home but nobody was there. That home is about two miles from Gumpenberger's.
But investigators re-created Hupp's cellphone's movements, and discovered that at 11:25 a.m., about 40 minutes before Gumpenberger was shot, GPS put her in his apartment complex in St. Charles, about 13 miles from her home. She spent about four minutes there.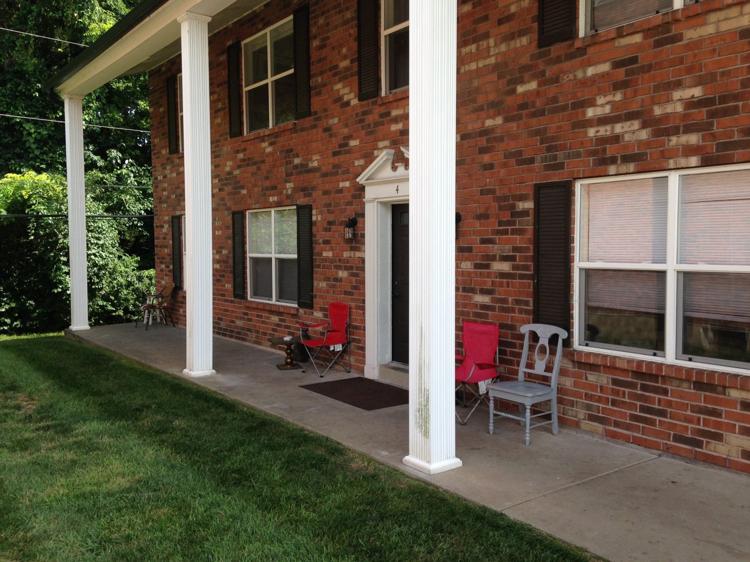 Gumpenberger had suffered severe brain damage in a 2005 traffic crash and had significant physical and mental impairments.
"She was very calculated looking for someone who fit a particular profile," Lohmar said. "This victim fit that profile, someone not very sophisticated, someone easily swayed by a large amount of cash."
But, officials said, Hupp did not anticipate that Gumpenberger's limitations would have people who knew him doubting that he could have been involved in a such a crime.
Officials said an extensive investigation did not reveal any connection between Gumpenberger and Hupp or Russell Faria.
Gumpenberger had no cellphone or ID when he died. Lohmar said investigators do not believe that he placed the note or the $900 in his pocket.
A knife was found in Hupp's car. "We're confident we know where that came from," the prosecutor said.
Lohmar said that the case was still under investigation, but that the death penalty "definitely remains in play."
Bail for Hupp was set at $2 million cash.
Looking for a victim?
Authorities also said a woman, not named in court documents, identified Hupp as someone in a dark SUV who approached her in the driveway of her St. Charles County home on Aug. 10, claimed to be a producer for NBC's "Dateline" and offered $1,000 to go with her and record a scripted sound bite about 911 calls.
That woman initially agreed, but then became leery because Hupp had no credentials and the story did not seem credible. Surveillance video from a camera on the woman's home confirmed through the license number that the SUV was Hupp's gray 2016 GMC Acadia.
What the woman described as the "Dateline" 911 script was "very, very similar to what we were able to hear on the 911 call" involving Hupp and Gumpenberger, Lohmar said.
The prosecutor noted, "Our theory is ... that she was vetting a potential victim."
Joachimstaler said police would like to hear from anyone else who might have been approached by Hupp.
"It appears she was searching for a patsy that could possibly take some heat off her," he said, later saying that the heat was connected to the Faria case. "Our conclusion is that she was looking for a victim."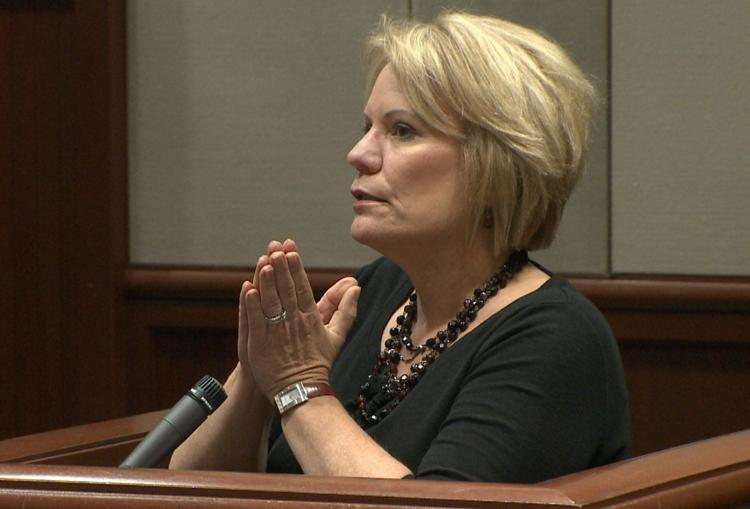 Lincoln County officials have said they were convinced that they had prosecuted the right person, Russell Faria, in his wife's death.
Faria sued officials there last month, claiming they fabricated evidence and botched the investigation.
Lincoln County Prosecuting Attorney Leah Askey, who twice took Russell Faria to trial, did not respond to messages seeking comment on Tuesday's developments.
U.S. Attorney Richard Callahan acknowledged Tuesday that his office has been reviewing the public record in the Faria case, but he said that he did not believe that "the events of the last few weeks would have any bearing on that review."
Faria's lawyer, Joel Schwartz, who has been convinced of his client's innocence, said, "I've been waiting for this day for a long time."
He said Faria is "hoping that they are looping this in and can show (Hupp is) involved in the Betsy Faria murder, which we've always believed." Schwartz added that, "It's not as if he had to prove to anyone he didn't do this. A fifth-grader can understand, based on the evidence."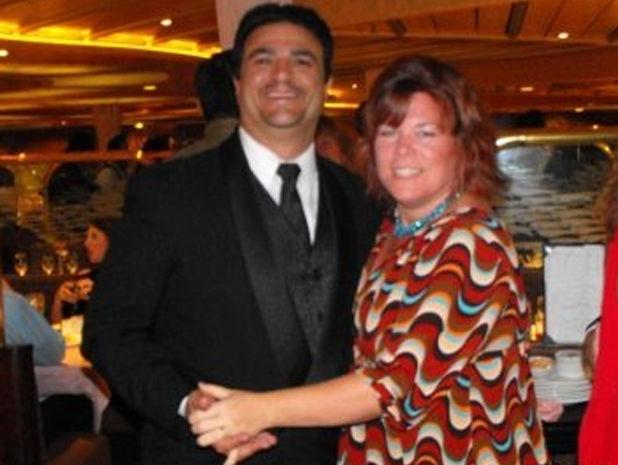 Gumpenberger's mother, Margaret Burch, declined to comment Tuesday, referring a reporter to Pastor John Lundin of Hope Lutheran Church in St. Charles, where the family attended services.
Lundin said Burch was "very much relieved" by the arrest.
He said Gumpenberger was "eager to please" and a "delightful man-child" but that his brain injury had left him "completely gullible."
Betsy Faria's mother, Janet Meyer, declined to comment.
Some of Hupp's neighbors on typically quiet Little Brave Drive said Tuesday they were glad to hear of the arrest and that a home invasion was not involved.
"It's a big relief," said Cole Jones, 21. He said that ever since he and others on the block heard of Hupp's involvement in the Faria case, they had concerns about her.
Nikki Melvin, 39, said, "It's craziness, absolute craziness."
 Another neighbor, Nick Lloyd, 37, said the situation over the past week had been "kind of freaky."
Hupp's mother's death
On Oct. 31, 2013, Hupp's mother, Shirley Neumann, 77, was found dead under the balcony of her third-floor apartment at the Lakeview Park Independent Senior Living community, at 1393 Bowles Avenue, near Fenton. There were no witnesses to the fall.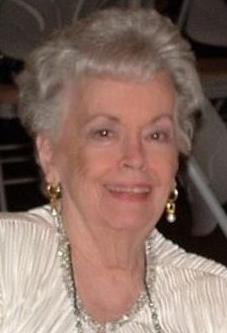 St. Louis County police investigated, and took a second look about a month later, after receiving an anonymous note referencing the Faria case and making other allegations. But detectives found no indication of a crime.
Hupp had taken Neumann home about 5 p.m. the day before, after taking her to the hospital and keeping her at Hupp's home for a night, a police report says. Hupp told staff her mother had already eaten and would not be down for dinner, the report says. Hupp also reportedly said Neumann would not be down for breakfast but probably would eat lunch.
A housekeeper checked on Neumann about 2:30 p.m., after she didn't arrive for lunch, and found the apartment door open, the water running and the patio door open. The top railing on the balcony was intact, but there was damage to vertical bars under it. Neumann's body was on the ground.
The housekeeper said Neumann sometimes was unsteady on her feet if she took a pill for back pain.
Hupp's brother, Michael Neumann, told police he did not have any concerns about foul play in his mother's death, the report says.
Asked about the deaths of Neumann and Betsy Faria, Lohmar said Tuesday, "I can't speak to the evidence in other cases."
Joel Currier and Mark Schlinkmann of the Post-Dispatch contributed to this report.