TROY, Mo. — Pamela Hupp, the woman serving a life sentence for killing a mentally and physically disabled man in 2016, was charged Monday in the death several years earlier of a longtime friend.
Prosecutors in Lincoln County said at a news conference Monday that they will seek the death penalty for Hupp in connection with the 2011 killing of Elizabeth "Betsy" Faria.
"I do not take lightly the decision to pursue the death penalty, but this case stands alone in its heinousness and depravity such that it shocks the conscience," Lincoln County Prosecuting Attorney Mike Wood said.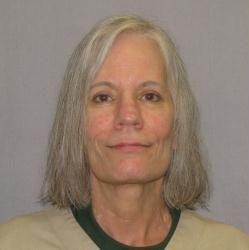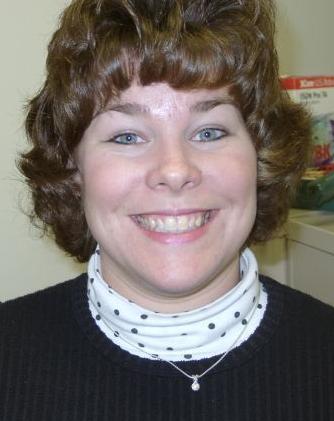 Wood said greed was the motive in Faria's killing, telling the Post-Dispatch earlier that he believes Hupp persuaded Faria to place a $150,000 life insurance policy in Hupp's name days before her death.
Hupp then stabbed Faria 55 times to make the murder seem motivated by rage, staged the crime scene and led investigators to suspect Faria's husband, Russell Faria, Wood said.
He said Hupp's commission of the murder for money as well as other factors, such as the number of stab wounds and her staging of the crime scene, would be aggravating factors that would support the death penalty if she's convicted.
Monday's new first-degree murder charge against Hupp is the latest surprising development in a yearslong saga that has attracted national attention, triggering a series of episodes of NBC's "Dateline" and other news shows. A scripted TV series starring Renee Zellweger is also in the works. The case was the subject of a joint investigation by the Post-Dispatch and KTVI Fox 2 in 2014.
Wood, in comments to the Post-Dispatch, called the initial Faria murder investigation "mishandled" and "agenda-driven," saying investigators rushed to the judgment that Russell Faria was the murderer and then tried to protect their case by ignoring or concealing evidence that pointed to Hupp.
Wood said he and newly elected Sheriff Rick Harrell launched an investigation into "misconduct and potentially criminal behavior on the part of (the former) investigators and prosecutors."
He said at the news conference that three separate sources told him witnesses for the prosecution in Russell Faria's trial were asked to lie on the stand and that there was an attempt at the time by the sheriff's department to issue an order to have all evidence in the case destroyed.
Wood said he expected that investigation to be completed by December and the results would be made public.
Former Lincoln County Prosecuting Attorney Leah Askey, now Leah Wommack Chaney, led the prosecution of Russell Faria. She did not respond Monday to emails or a message left at her law office.
Husband convicted
The case against Hupp will largely be based on circumstantial evidence but will be bolstered by evidence from the death of Louis Gumpenberger, Wood said.
Gumpenberger was the disabled man Hupp was convicted of killing and for which she's now serving a life term. Prosecutors said she killed Gumpenberger in an amateurish attempt to divert attention from herself during a re-investigation of Betsy Faria's murder.
Wood said Hupp was the only person present at the time of Faria's death, made phone calls to try to establish her alibi, and then repeatedly changed her story about the events of the evening.
Hupp has refused several interview requests but in the past has repeatedly denied killing Faria.
Faria was stabbed in her home outside Troy, Missouri, on Dec. 27, 2011. She was dying of cancer at the time.
Investigators quickly focused on her husband, who found the body and called 911. He had an alibi backed by four people, as well as store receipts and surveillance cameras.
But Russell Faria was later convicted of the death despite his lawyers' attempts to introduce evidence that Hupp could have been the killer. Defense lawyers were largely thwarted by the prosecutor, Chaney, and the judge, Chris Kunza Mennemeyer, both of whom have since been voted out of office. Wood replaced Chaney. He ran for office promising, among other things, to take an unbiased look at the case.
Faria served more than three years behind bars before being found not guilty in a 2015 retrial at which Askey again introduced little substantive evidence, Wood said. The St. Louis judge brought in to preside over the retrial called the investigation of Faria's death "rather disturbing" and said it "raised more questions than answers."
Wood said an order was prepared at the sheriff's office to destroy evidence in the case after Faria's acquittal, but it was not carried out. Wood had the evidence stored in St. Charles for safekeeping and said the assistance of St. Charles police was vital to the case.
'Dark cloud'
Faria's death was under at least a limited review when on Aug. 16, 2016, Hupp fatally shot Gumpenberger, 33, in her O'Fallon, Missouri, home while on the phone with a 911 operator. Hupp claimed Gumpenberger had tried to kidnap her at knifepoint, but her story fell apart after investigators listened to the 911 call and traced money purportedly paid to Gumpenberger, as well as the knife and other objects, back to her.
Prosecutors said she lured Gumpenberger to her home with claims that she was a "Dateline" producer who needed help reenacting a 911 call. They said she attempted to lure other people with that same story.
Hupp entered a so-called Alford plea to a first-degree murder charge, not admitting guilt but acknowledging prosecutors had enough evidence to convict her. She was sentenced to life in prison without parole on Aug. 12, 2019.
An insurance company last year agreed to pay $2 million to settle claims by Russell Faria that police ignored evidence that pointed to Hupp. Investigators did not admit wrongdoing, but Wood said that some of the claims in the lawsuit had been substantiated by the new investigation, including delays or refusals by prosecutors in turning over evidence to the defense.
Faria attended Monday's news conference and said he hadn't been certain the new charge would ever come.
He described Hupp as "evil incarnate" and said he was grateful that "justice is being served."
"This whole thing has been unimaginable from the very beginning," he said. "This is a strange, strange story with so many twists and turns. I could never imagine I'd be standing here today."
Wood said the case had "really shook the community," including people's faith in the criminal justice system. He said he was prosecuting someone already serving a life sentence in prison to seek justice for the Faria family and "to prove to citizens here that the system will work."
"This case has been a dark cloud that has hung over Lincoln County for a decade," Wood said.
Rachel Rice of the Post-Dispatch contributed to this report.
Photos: Lincoln County prosecutor announces charges against Pam Hupp in the murder of Betsy Faria
Charges against Pam Hupp in Betsy Faria's murder
Formal charges announced against Pam Hupp for murder of Betsy Faria in 2011.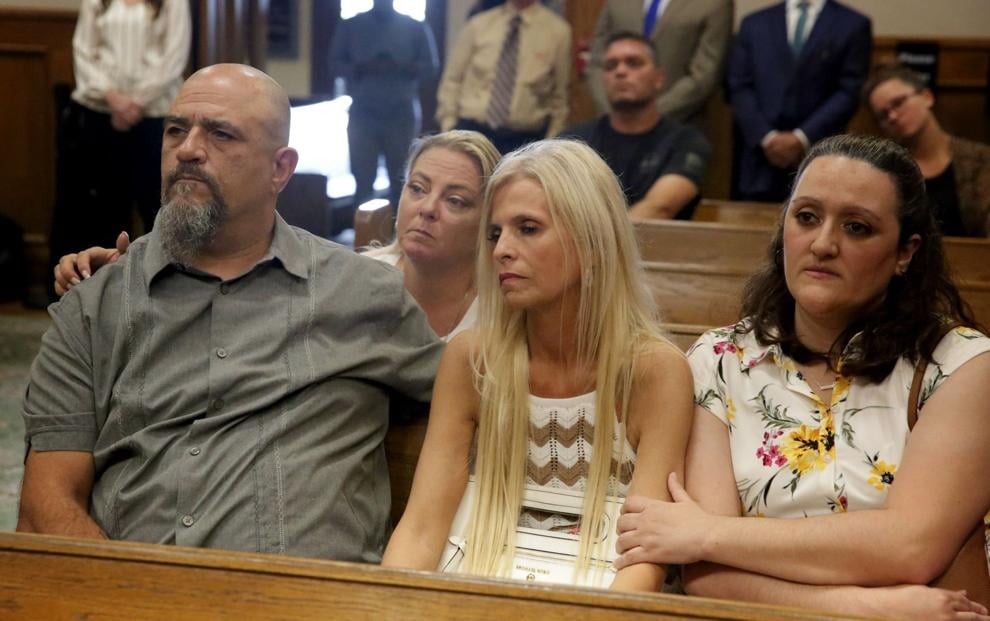 Russ Faria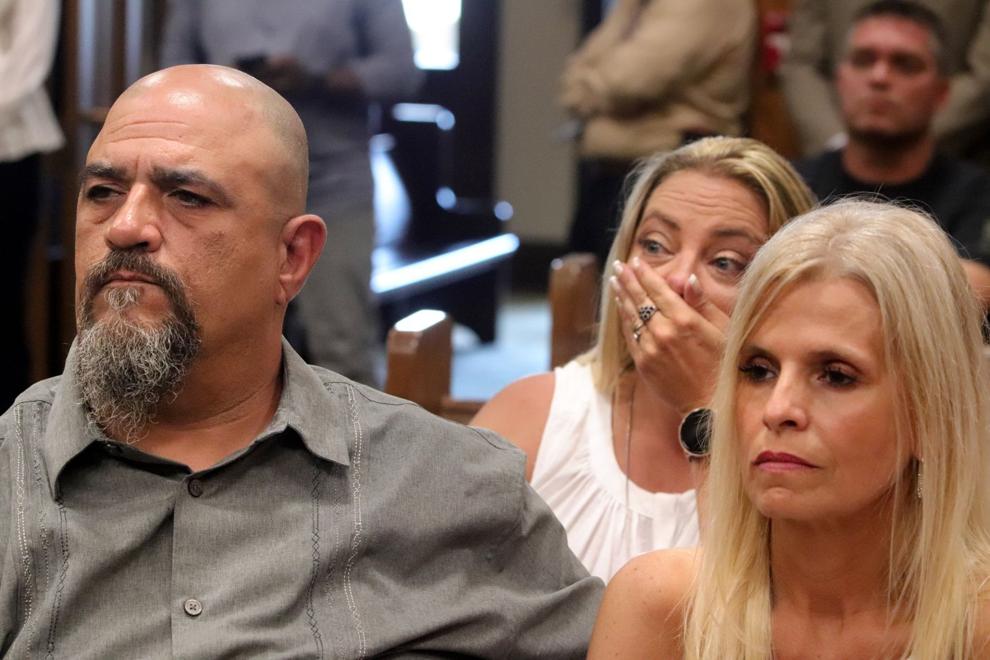 Charges against Pam Hupp in Betsy Faria's murder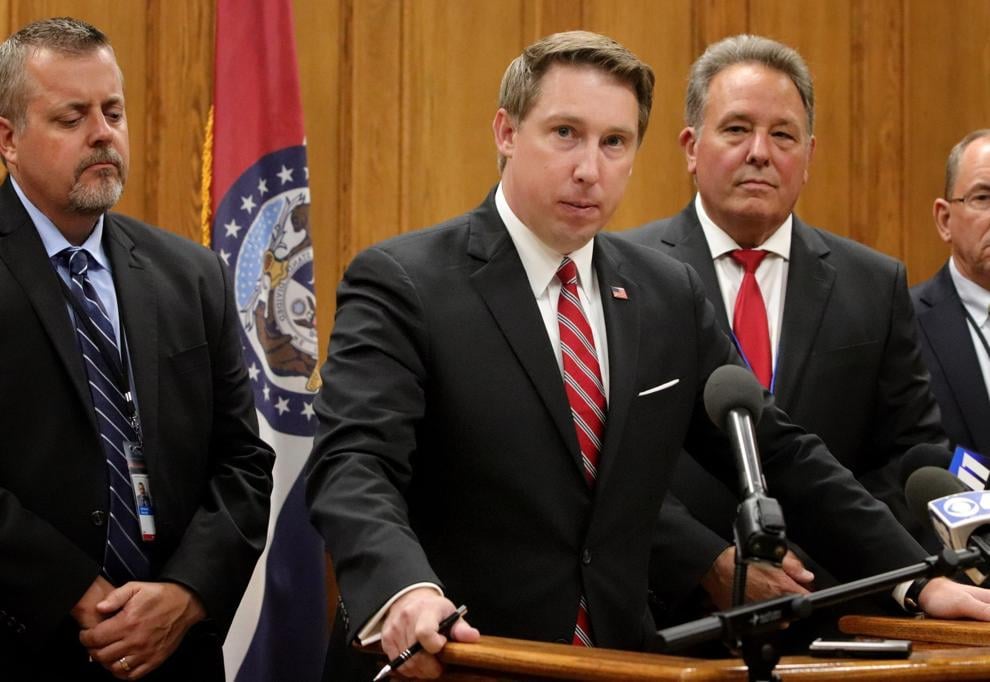 Russ Faria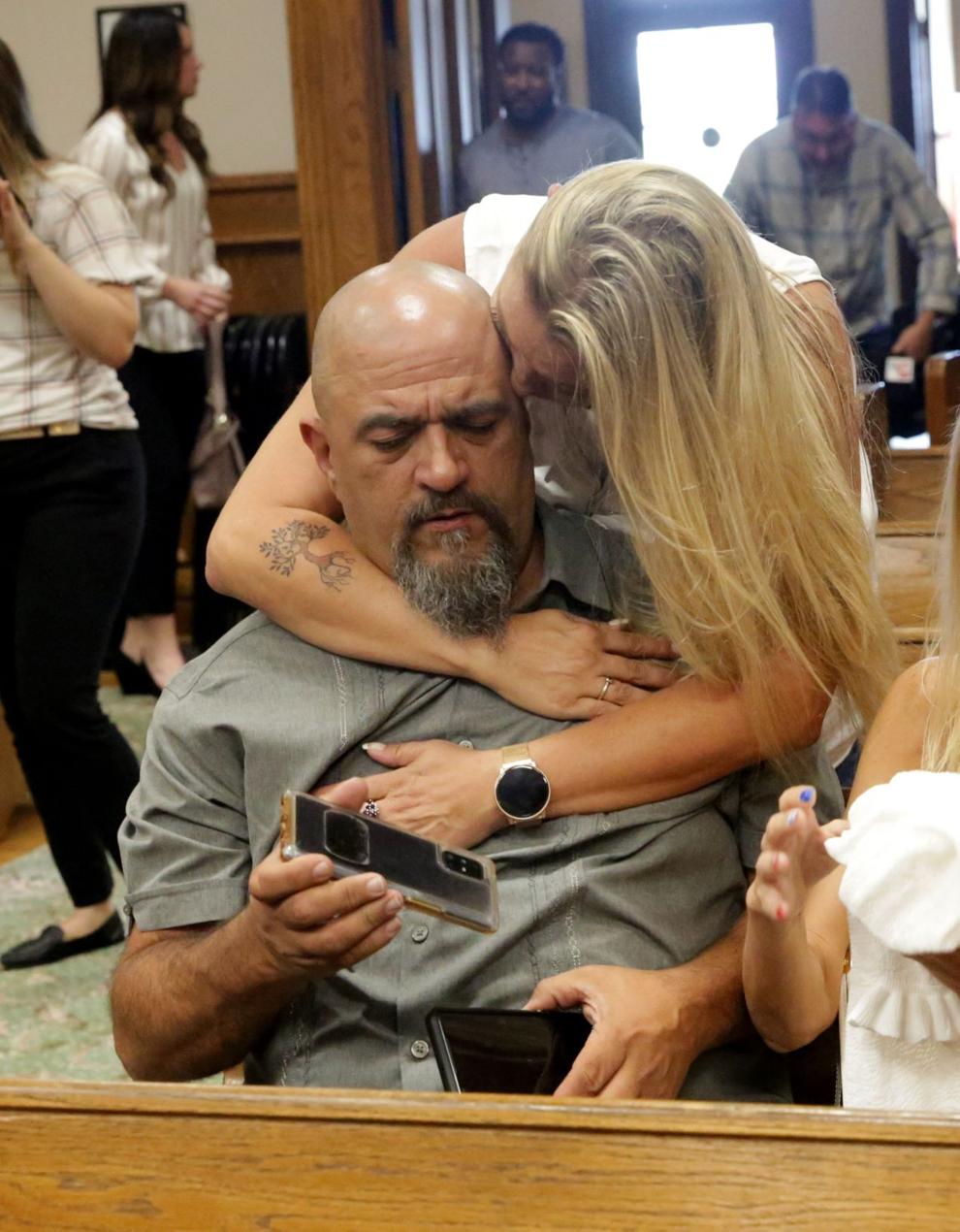 Russ Faria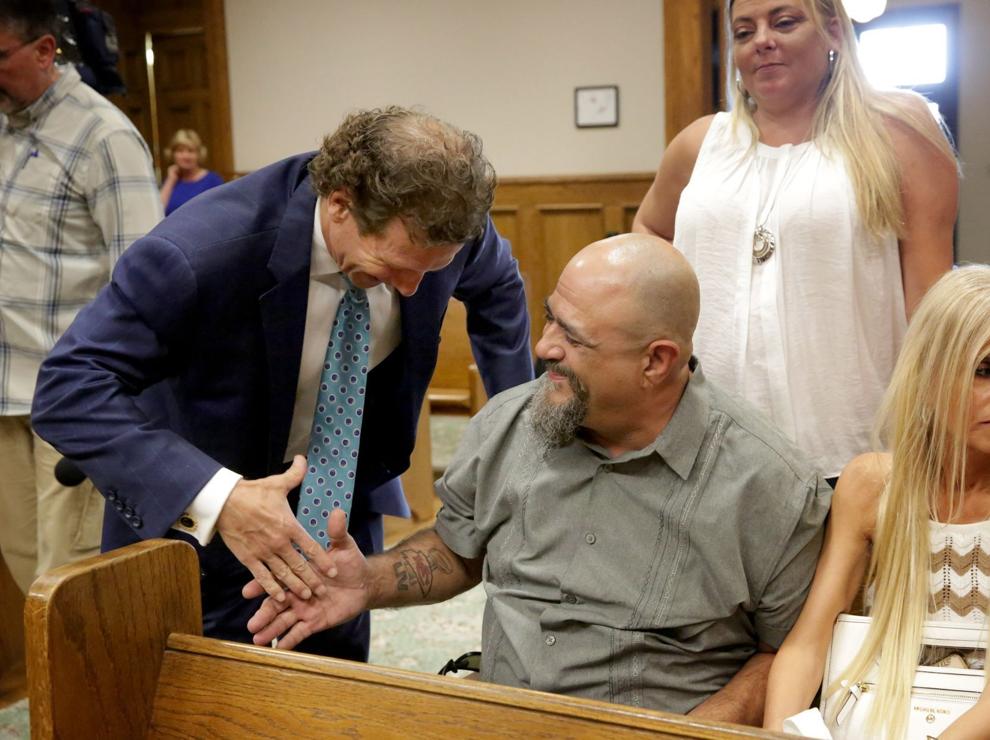 Charges against Pam Hupp in Betsy Faria's murder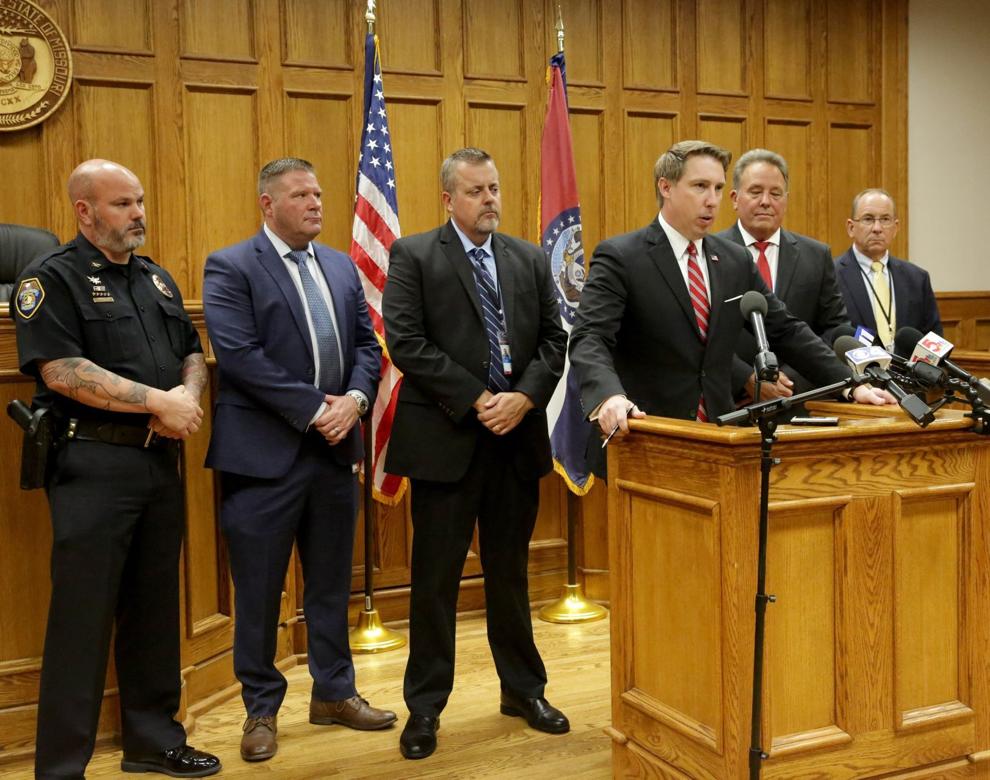 Russ Faria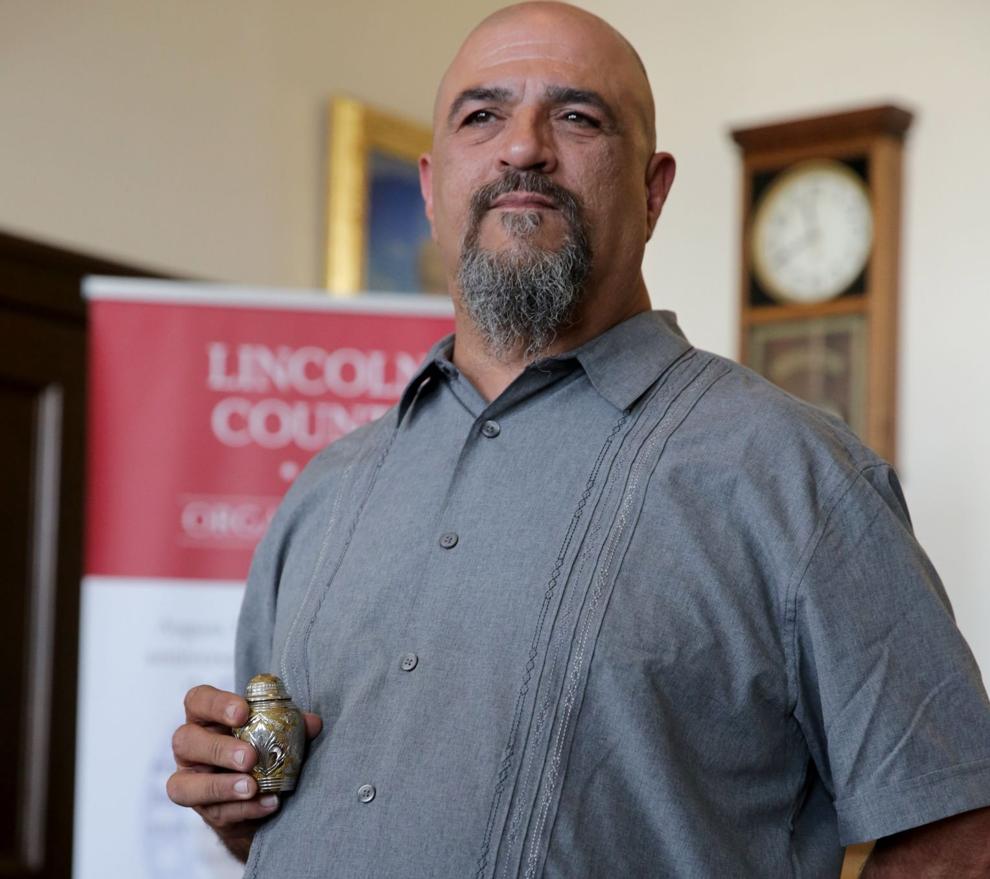 Russ Faria