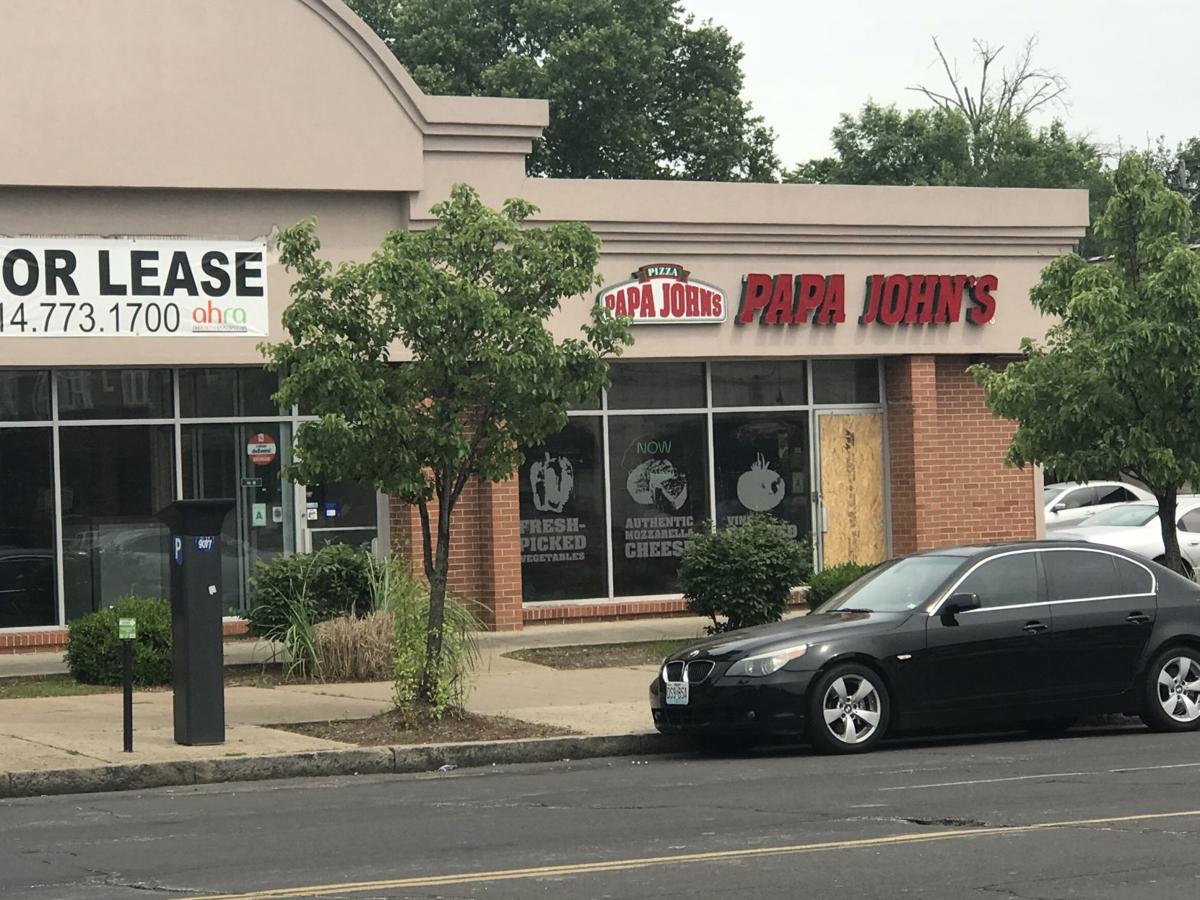 ST. LOUIS — Clinton Eckenrodt fatally shot an intoxicated man last year outside a Papa John's pizza store on South Grand Boulevard.
After Ollie E. Upchurch Jr., 31, tossed a cinder block through the store's front window, Eckenrodt confronted him outside and opened fire, killing him.
A St. Louis judge ruled late Tuesday that Eckenrodt had no duty to retreat, acquitting him of the charge after an Oct. 18 bench trial.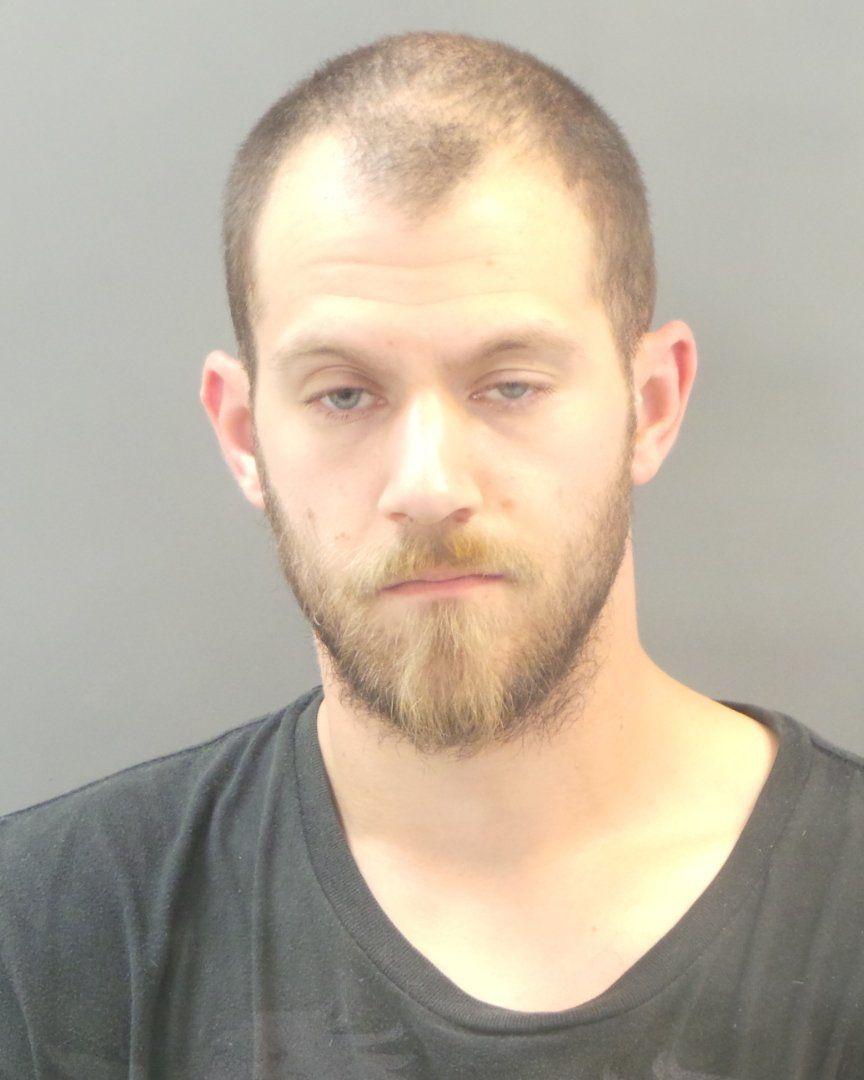 "Here, the court finds the state failed to show that defendant's belief that he needed to use deadly force to protect himself from death, serious physical injury, or another forcible felony was unreasonable," Circuit Judge Jason Sengheiser wrote in his ruling.
Police, court documents and the judge's ruling give this account of the encounter:
The Papa John's store at 3630 South Grand was closed to walk-ins about 1:40 a.m. on June 2, 2018, when Upchurch pulled his car onto the sidewalk in front of the shop, knocked on the front door and put his credit card on the glass signaling his desire to buy something. Eckenrodt opened the door to tell Upchurch the store was closed but Upchurch stuck his foot in the doorway when Eckenrodt tried to shut it.
Eckenrodt eventually deadbolted the door, and Upchurch continued shouting at him and his manager from outside. Upchurch went back to his car and pulled it several feet forward before coming back to the window and shouting more. When he came back a third time, Eckenrodt called 911, describing Upchurch as a "belligerent drunk."
"Mr. Upchurch seemed more agitated each time he returned," Sengheiser wrote.
Eckenrodt's manager also called 911 and locked himself in a rear cooler/panic room. Upchurch returned twice more, at one point parking his car in the middle of South Grand, and coming back to the window with a cinder block.
His first attempt at tossing it through the window failed to shatter it. By his second attempt, Eckenrodt emerged from the side of the building, encountered Upchurch and fired three 9 mm shots, hitting him once in the hip. The bullet took a lethal path inside his body, puncturing an artery and one of Upchurch's lungs.
Upchurch's autopsy revealed his blood had nearly three times the .08 percent legal limit of alcohol to drive in Missouri, plus marijuana and fentanyl, the judge's ruling said.
"I just don't understand what my client could have done differently," said defense lawyer Joe Hogan. "My guy didn't fire until the guy turned and started coming for him."
Hogan also said that despite three 911 calls, it took police about 15 minutes to respond, allowing time for Upchurch to escalate the situation.
Former Assistant Circuit Attorney Morley Swingle said at the October bench trial that Upchurch never set foot inside the store and was unarmed. He said Eckenrodt, in a police interview room hours after the shooting, was recorded rambling to himself about the shooting and referred to Upchurch with a racial slur.
"You straight shot that (slur)," Eckenrodt said. "Give me all your pizza. Pow, pow, pow. That was (expletive) sweet. That was like watching a movie, man. … Still think he's a (expletive) idiot. Pow, pow, pow pow. (Expletive) you. I did everything right. Pop, pop pop. And then he goes down. This guy is a piece of work. Pop, pop, pop."
Sengheiser said that while Eckenrodt's "ramblings were at times inappropriate and at other times nonsensical, they do not alter the court's belief that the state has not shown beyond a reasonable doubt that defendant's use of deadly force in self-defense under these circumstances was unreasonable."
Also, the judge said it was "notable" that the store had been robbed several days earlier. About 10 p.m. May 27, robbers held up Eckenrodt's manager at gunpoint and fled with cash. Eckenrodt was in the walk-in cooler during the earlier robbery.
Sengheiser's ruling relied on what is often called Missouri's Castle Doctrine, which says someone has no obligation to retreat who "reasonably believes that such deadly force is necessary to protect himself," his home, vehicle, private property or "any other location such person has the right to be."
Swingle said in an email that "Sengheiser's written opinion showed he carefully reviewed the evidence."
"It was a very scholarly opinion," Swingle said. "In hindsight, I imagine Eckenrodt himself wishes he'd held off longer before pulling the trigger."