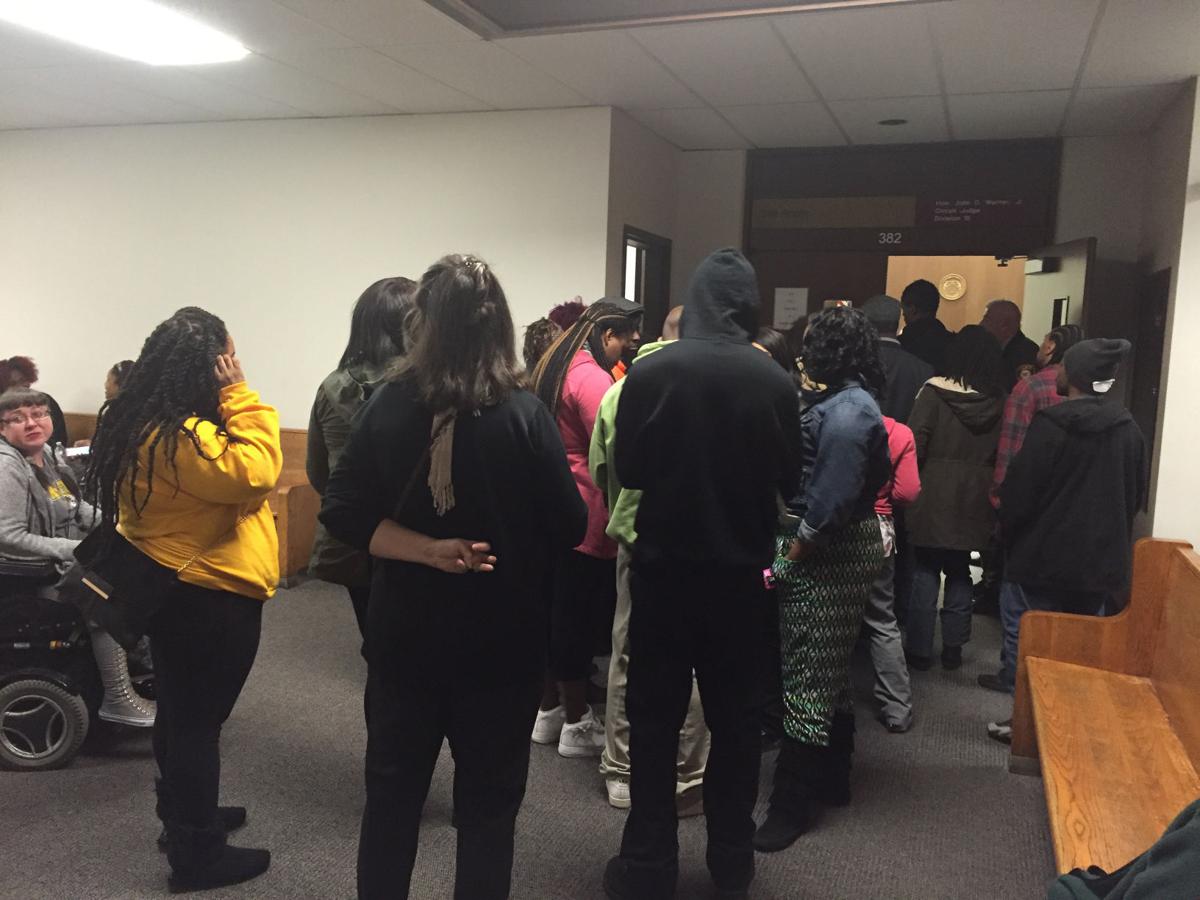 ST. LOUIS • A Missouri legislator is asking the governor to pardon a man who was sentenced to eight years in prison for starting a fire at a store during a protest over a fatal officer-involved shooting.
State Rep. Bruce Franks Jr., D-St. Louis, said Tuesday that the prison sentence given to Joshua Williams was "harsh." A spokeswoman for Gov. Mike Parson, a Republican, said he was traveling and wasn't immediately available for comment.
Williams and Franks are both black and were frequent protesters in Ferguson after 18-year-old Michael Brown, who was black and unarmed, was fatally shot by white officer Darren Wilson in August 2014. Wilson was not charged and later resigned, but the shooting led to months of demonstrations.
In December 2014, a police officer fatally shot 18-year-old Antonio Martin in Berkeley, just a few miles from Ferguson, setting off another protest. Martin was black, and the officer who shot him was white. Berkeley police said an investigation determined that Martin pointed a gun at the officer, who was not charged.
Police said Williams, 19 at the time, took items from a QuikTrip convenience store near the shooting site after looters shattered its glass doors, and used lighter fluid to set a fire. The fire was quickly extinguished and damage was minimal, but the crime was captured on video.
Williams pleaded guilty to arson, burglary and theft. Prosecutors sought 15 years in prison; Williams' attorney asked for a suspended sentence.
Franks said Williams had no prior record and others convicted of similar crimes during protests received much more lenient sentences.
Copyright 2018 The Associated Press. All rights reserved. This material may not be published, broadcast, rewritten or redistributed.
Shake off your afternoon slump with the oft-shared and offbeat news of the day, hand-brewed by our online news editor, Mandy St. Amand.