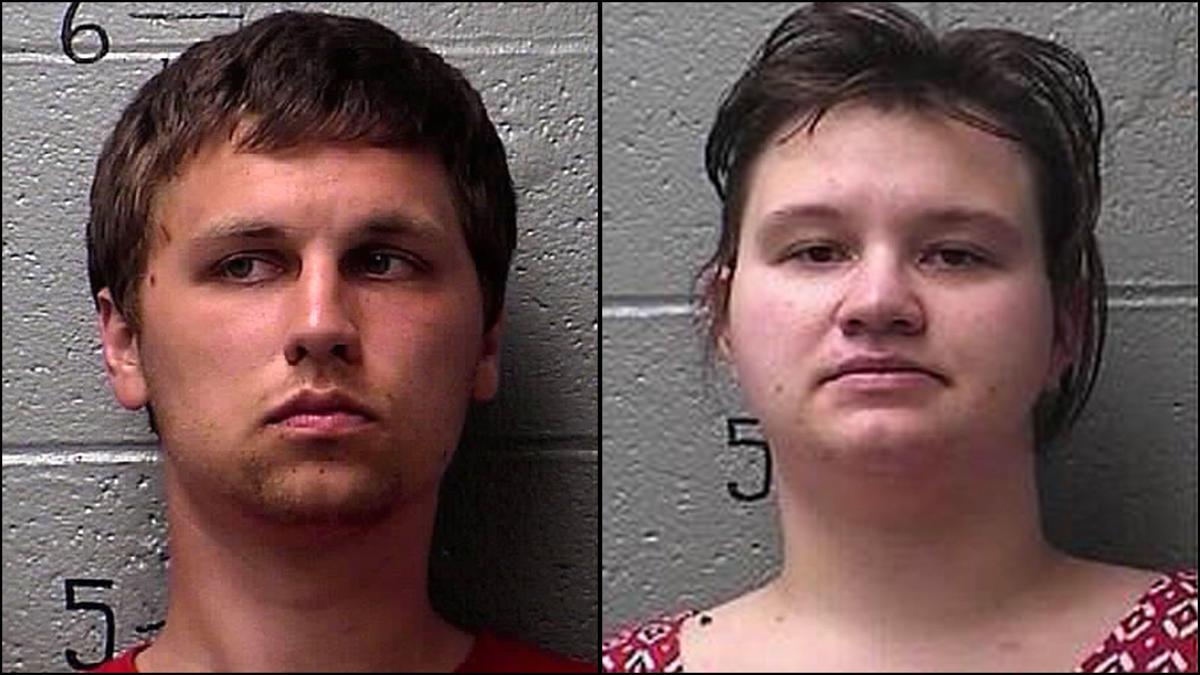 A Park Hills, Mo., couple has been charged with abuse of their infant, including possibly dropping the baby while trying to imitate a TV commercial and zapping the baby in a microwave, court documents say.
Derick Boyce-Slezak and Mikala Boyce-Slezak, both 22, were each charged Tuesday in circuit court in St. Francois County with felony abuse or neglect of a child.
The injuries were discovered when the baby boy, who was younger than 4 months, was taken to the Cardinal-Glennon Hospital Emergency Room in April for a rash on his face that turned out to be a wound, documents say.
Most of the wound was a second-degree burn, the documents say. In addition, tests at the hospital showed the infant was suffering from a skull fracture and brain injury called a subdural hematoma.
At the hospital, Derick and Mikala Boyce-Slezak claimed the burns were caused by a cleaning agent, the documents say.
At a hearing on Monday, Mikala invoked her right against self-incrimination when asked about the baby's injuries, the documents say. Derick did not testify.
But someone with the Children's Division of the Missouri Department of Social Services testified at the hearing that Mikala Boyce-Slezak had earlier stated that she intended to testify that the head wounds were a result of Derick dropping the infant while trying to imitate what he saw on a television commercial.
The Children's Division employee also stated that Mikala had claimed she had reason to believe Derick had placed the infant in a microwave and turned it on for a "short period of time."
Both are being held in the St. Francois County Jail. Bail for each has been set at $500,000.
Other court records indicate that the couple are also the parents of a girl, who they waived custody of shortly after she was born in January 2016.