JEFFERSON CITY — Gov. Mike Parson's administration has named a former Richmond Heights lawmaker an administrative law judge within the Department of Labor and Industrial Relations.
Former state Rep. Gina Mitten, a Democrat, has been an administrative law judge since Feb. 8, according to the Department of Labor's website.
Though her appointment is listed online, neither the Department of Labor nor the governor's office issued releases announcing the news.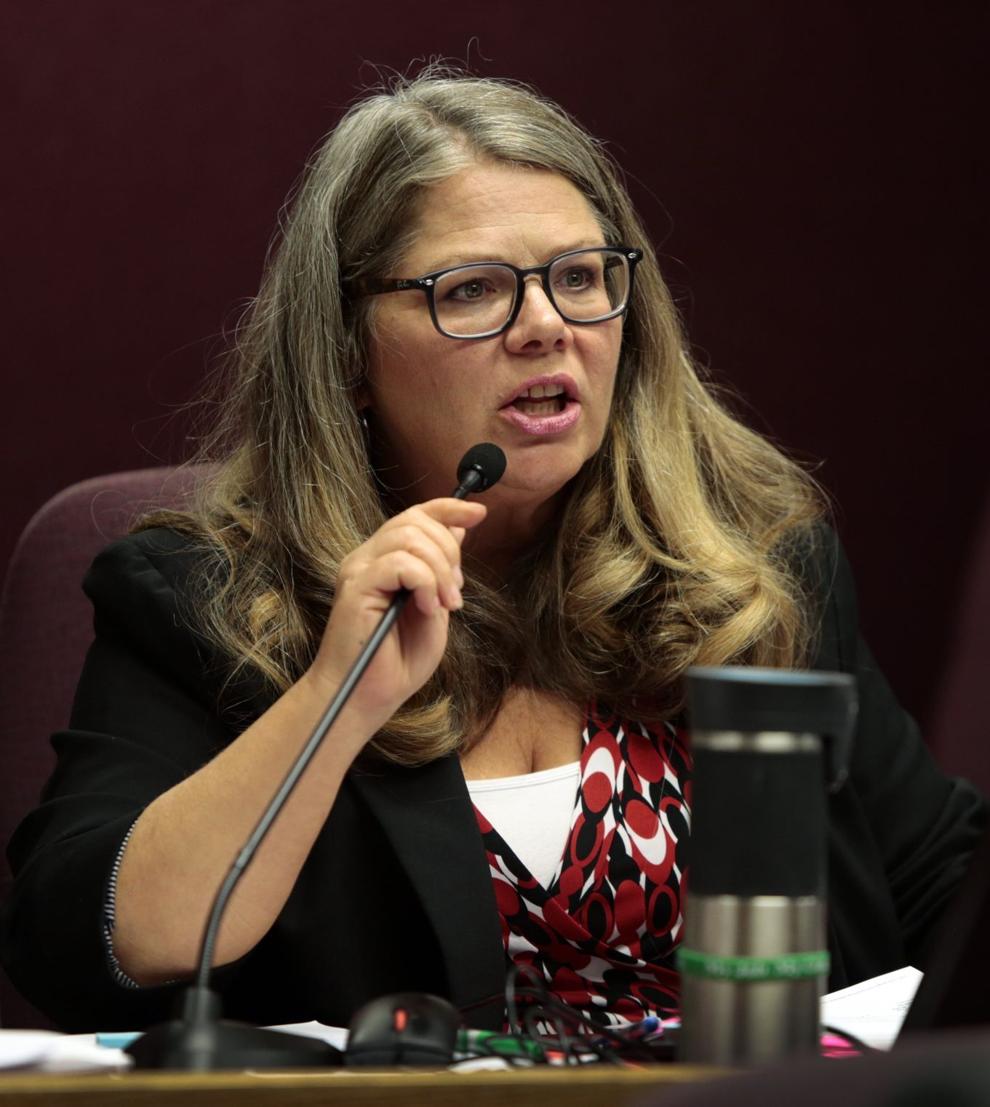 Mitten played a key role in the investigative committee that probed former Gov. Eric Greitens' extramarital affair and campaign finance issues in the spring of 2018.
Greitens, a Republican like Parson, resigned on June 1, 2018, paving the way for Parson to take over as chief executive.
Mitten has not yet been paid in her new position. Other administrative law judges make more than $120,000 per year.
Kelli Jones, spokeswoman for Parson, said the director of the Division of Workers' Compensation makes appointment decisions for the high-paying posts.
The division director reports to the director of the Department of Labor, who reports directly to the governor.
Mitten is the fifth administrative law judge within the Department of Labor appointed since Parson took office almost three years ago, according to a list of judges posted online.
Other appointments include Jason Tilley, the brother of former House Speaker Steve Tilley, a close Parson ally who raised tens of thousands of dollars for the governor's 2020 election campaign. 
Jason Tilley, who was appointed March 25, 2019, made nearly $123,000 last year, according to state payroll records.
Others include former Speaker Todd Richardson, who was paid $234,000 last year to oversee the state's Medicaid system and help run the state's response to the pandemic.
Former Sen. Brian Munzlinger, R-Williamstown, made $89,000 as a member of the Missouri Probation and Parole Board.