JEFFERSON CITY — Gov. Mike Parson on Friday announced the appointment of two judges in St. Charles County, including a former state lawmaker who was serving as chairman of the Missouri Labor and Industrial Relations Commission.
An opening created by the retirement of Circuit Judge Jon A. Cunningham will be filled by Judge Chris McDonough of Weldon Spring, who had been serving as associate circuit judge for the 11th Judicial Circuit.
Parson then filled McDonough's vacant seat with former Rep. Robert W. Cornejo, a Republican from St. Peters who left the General Assembly in 2018.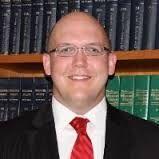 According to Missouri Ethics Commission filings, Cornejo had at one time been eyeing a possible run for St. Charles County executive.
As chairman of the labor commission, Cornejo oversaw appeals of worker compensation cases and unemployment benefits.
He is a graduate of Washington University and the University of Missouri-Columbia School of Law.
McDonough graduated from Maryville University and holds a master's degree in business administration from Fontbonne University and a law degree from St. Louis University.
Parson also appointed Mathew Houston of Pacific as an associate circuit judge for Franklin County.
Houston current serves as an assistant prosecuting attorney for Franklin County. He received a degree in criminology and criminal justice from the University of Missouri-St. Louis and a Juris Doctor from St. Louis University School of Law. Houston will fill the associate circuit judge vacancy created by the retirement of the Judge David L. Hoven.