ST. CHARLES — A woman who authorities say was shot and killed last weekend by her husband of eight months had found new purpose in life by finding her faith following years marred by addiction and incarceration, the pastor of her church said.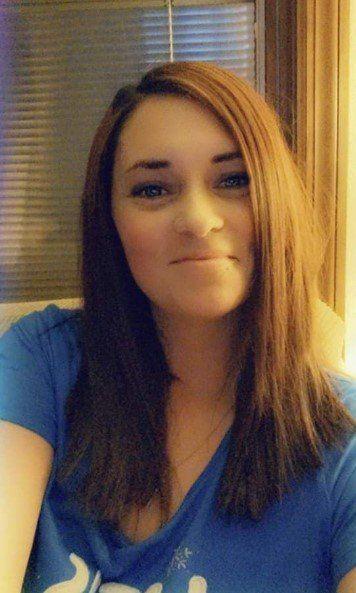 There were no apparent warning signs in Crystal Hanshew's marriage to Aaron Guilliams, and Hanshew, 34, was known to often express on Facebook her affection for her husband, according to Tony Ingrassia, pastor of The Outpost Church in St. Charles.
Hanshew had a painful past but she had rebounded in the couple years before she was killed Sunday, according to Ingrassia.
"She was a beautiful person," said Ingrassia, whose church Hanshew had attended. "She was in love with God and wanted to serve. She would walk in a room and she was shining."
Guilliams told police that while he and Hanshew argued, she struck him. He then retrieved a .45 caliber semi-automatic pistol and confronted his wife, saying he never should have married her and pointing the gun at her face, according to a police probable cause statement. Hanshew said he wouldn't pull the trigger and Guilliams then fired, fatally wounding his wife, the statement said.
Guilliams did not have an attorney listed in court records Wednesday to address the charges. He's being held without bond.
Efforts to reach Hanshew's family for comment were unsuccessful this week.
Faith led to right path
In August 2019, Hanshew stood before the Outpost's small congregation and explained how finding her faith changed her life. She grew up in a broken home, she said, and left when she was 15. She fell into a relationship with a 22-year-old man when she was 16 and together they had two sons who were the "light of her life."
When she turned 21, Hanshew became an exotic dancer to make ends meet, because the father of her children didn't work.
"I drank because of the shame," Hanshew said in her testimony to the congregation, audio of which is posted to the church's website. "On occasion, I would pop pills because I didn't want to feel the shame."
She eventually left the man she was with and fell in love with another, with whom she had a daughter. She quit dancing, she said, but it's around this time that her ex started keeping her two sons from her.
"It's one of the hardest things I went through, being separated from my children," Hanshew said. "It's the worst feeling. I would drink every day."
In one instance she blacked out from heavy drinking, only to later get behind the wheel of a car and crash head-on into another vehicle. Her boyfriend left her a short time later.
"That led to a downward spiral," Hanshew said. "I began drinking more."
She had to pay off a fine for her felony charge and went back to dancing to pay her debt. But then she met another man who introduced her to heroin.
"I remember feeling nothing," Hanshew said. "I just wanted the pain to go away. (Heroin) became a monster in my life, and an escape for me."
She compiled a criminal record and eventually ended up in prison for six years beginning in 2012. That's about when things began to turn around for Hanshew.
"I started reading my Bible," she told her congregation, and met several people involved with a prison ministry. "God changed my life in so many ways. He gave me back a life I never imagined, one a million times better than it was before I became an addict."
After her release from prison, she began working in a nursing home as a certified nurse's assistant and made plans to go to school to become a nurse. She never returned to drugs or to prison, her pastor said.
"She loved to help and serve people," Ingrassia said. "She was rock solid. She had turned her life around and was a different person."
Sheila Huddlestun Pitschner worked with Hanshew at Delmar Gardens of O'Fallon, Missouri, and said Hanshew was "an amazing person to be around" who loved her family.
"She was a hard worker, loved her job and the people who worked with her," Huddlestun Pitschner said. "And she loved her residents. She was fun to be around, she could make you laugh and was just so goofy. She always had a smile on her face."
Shake off your afternoon slump with the oft-shared and offbeat news of the day, hand-brewed by our online news editor, Mandy St. Amand.