Updated at 4:54 a.m. with county police summary.
ST. LOUIS COUNTY — Police deployed tear gas Saturday night as protesters in Ferguson launched fireworks at officers, smashed windows to police headquarters and looted a beauty supply store.
Hundreds of people on Saturday participated in two marches to protest the deaths of black people killed by police. One during the day was peaceful, though tensions escalated around 10:30 p.m.
By 1 a.m. Sunday morning, guns were shot in the air near the Ferguson police department, and police deployed pepper spray and rubber bullets. 
Late Saturday night, Gov. Mike Parson announced he had activated the Missouri National Guard to support local authorities in protecting citizens against violence and property destruction that may occur in connection with the ongoing protests. The Missouri Highway Patrol was also made available, the governor said. Up to that point, however, protests in the St. Louis area had remained peaceful if heated at times.
The latest updates from St. Louis area protests, Saturday, May 30. 
One large local demonstration started about 3 p.m. in Clayton, the government seat for St. Louis County. The other began before nightfall in Ferguson, where raging protests were held nearly six years ago after Michael Brown Jr. was killed by a Ferguson police officer.
St. Louis County Police, in a summary released just before 5 a.m., said seven officers were injured after being hit by rocks, bottles and fireworks in Ferguson. Three officers were taken to local hospitals with non-life-threatening injuries, four were treated at the scene. "Numerous businesses" and other buildings in downtown Ferguson were damaged, including the Ferguson Police Department headquarters at 222 S. Florissant Road, and police reported "a significant amount of gunfire" in the immediate area throughout the night. No arrests had been made at the time of the update, police said.
According to new information released by police Saturday afternoon, the truck driver was unaware at the time that an individual was between the truck's two trailers.
Protests have taken place in cities across the U.S. since the death Monday in Minneapolis of George Floyd, an African American man who died after a white police officer knelt on his neck for several minutes to restrain him. The officer has been charged with third-degree murder and second-degree manslaughter, and three other officers present that day have been fired.
Saturday was the third day of demonstrations in the St. Louis area. On Friday, several hundred protesters marched in downtown St. Louis. Later, a group blocked Interstate 44 for almost three hours, and one person died after climbing between two trailers of a FedEx truck as the truck drove away.
Referring to violent incidents, Gov. Parson said, "I support those who are calling for justice and peace. However, a small element has seized on these peaceful demonstrations to commit violent acts that endanger the lives of citizens and bring destruction to our communities."
Kelli Jones, Parson's spokesperson, said the governor had received requests for assistance from Kansas City area officials as a precaution. She said there also had been discussions with St. Louis area officials.
Early Saturday
Hundreds gathered Saturday afternoon at 100 South Central Avenue in Clayton, where the county jail is located. The diverse crowd included all ages and races. Social distancing to prevent spread of the coronavirus was impossible among the throngs, but nearly all were wearing masks.
The large crowd made its way to University City, stretching several blocks and blocking traffic on Forest Park Parkway and Delmar Boulevard. Protesters held signs and chanted phrases such as, "no justice, no peace" and "this is what democracy looks like."
They sat in the middle of major intersections along the way, with fists in the air, urging stopped drivers to join the protest.
Jason Wilson, 47, of Clayton, marched Saturday with his wife and two sons.
"People say 'Black lives matter.' It does matter. People use these words — and words like equity — fashionably, and we need to make it count," Wilson said. "I'm trying to keep the enthusiasm going around supporting the idea of equity and equality."
When protesters entered the intersection of Forest Park Parkway and Big Bend Boulevard, they sat in the middle of the intersection for nearly 10 minutes.
From there, the march headed north on Big Bend to Delmar Boulevard and into the Delmar Loop.
As the protesters passed nearby residential streets, some chanted, "out of your homes, into the streets."
Passing cars honked, and police set up roadblocks along the way for the marchers.
While briefly stopped in front of University City's City Hall, one of the organizers, state Rep. Rasheen Aldridge, D-St. Louis, thanked the crowd and said through a megaphone: "What we are doing is what we are going to keep doing!"
Friends Jami Stark, 40, of Florissant, and Rebecca Steele, 39, of Hazelwood, said Saturday's protest was their first. They were heartbroken and fed up.
"We're done with it," Stark said. "It's time. It's way past time."
The crowd made its way into St. Louis, stopping traffic for several minutes in the Skinker Boulevard intersections with Delmar and Forest Park Parkway. The protesters then returned to Clayton via the parkway and dispersed to their vehicles around 7 p.m., just as diners were filling the restaurant patios.
An hour later, about 500 protesters had gathered in Ferguson, demonstrating peacefully. Among the people in Ferguson as the sun started to set was Jason Armstrong, Ferguson's police chief since last July.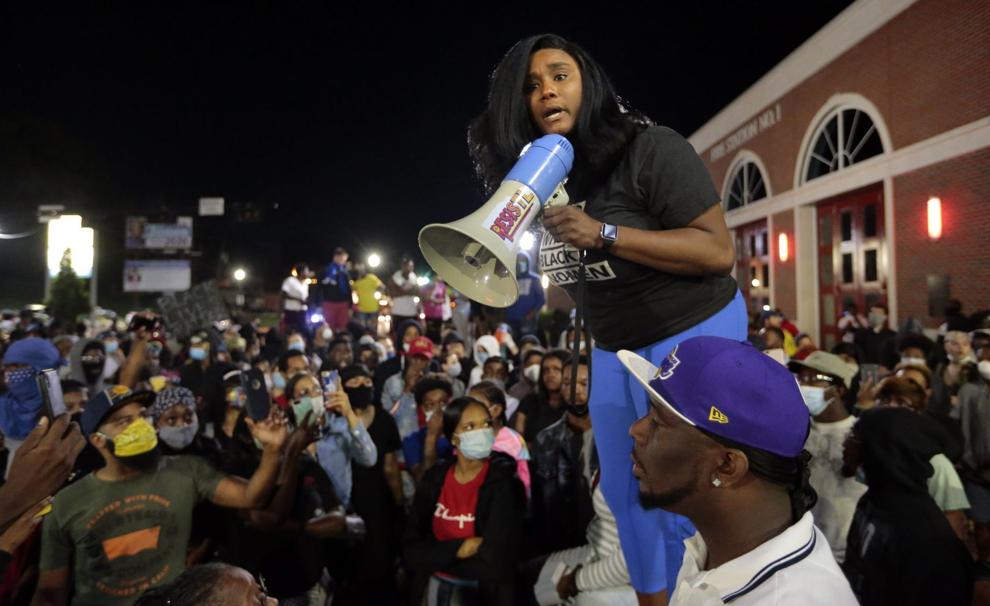 Ferguson "was a wake-up call to law enforcement," Armstrong said. "It definitely got my attention. It forced me to look at what (police) were doing … it opened my eyes to be a leader, to build that change and build better relationships."
Isa Shakur, 45, a St. Louis native who moved to Los Angeles but got stuck back here because of the pandemic, said when the U.S. Constitution fails, "the people are the Constitution in the flesh."
Looking around at the teenagers and those in their 20s around him, Shakur said, "This is the spark, the key to the next generation."
The protest started peacefully, but that changed around 10:30 p.m. People started shooting fireworks at police officers and setting off fireworks inside Ferguson police headquarters. Several windows were also smashed there.
Officers deployed tear gas to disperse the crowd, which began to shrink.
About 20 minutes later, a crowd broke into nearby Beauty World, 110 South Florissant Road, which also sustained heavy losses in protests six years ago. People were seen leaving with armfuls of merchandise.
Police continued to deploy tear gas and rubber bullets as protesters spread in Ferguson.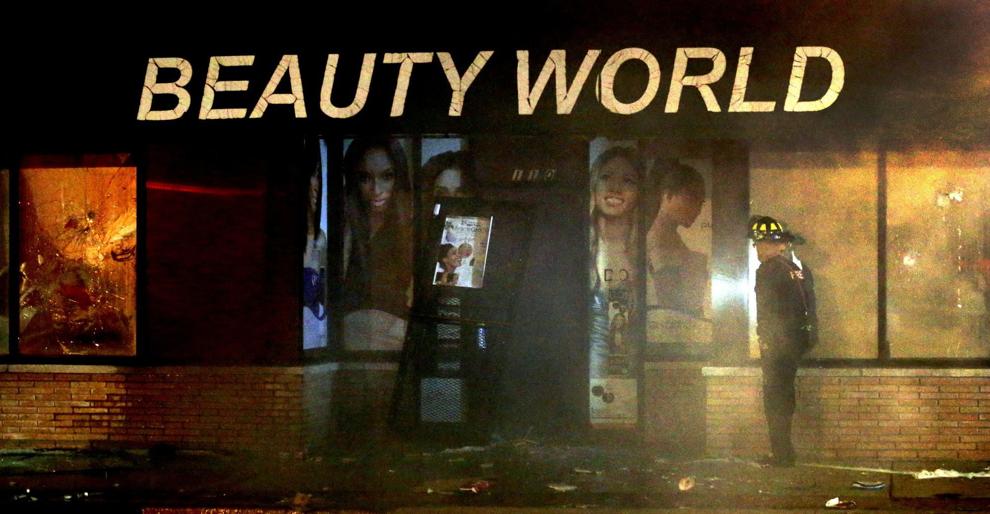 Target stores close
Minneapolis-based Target Corp. announced it was temporarily closing dozens of its big-box stores amid the ongoing protests. Target stores in the Twin Cities and one in Oakland, California, sustained damage in looting last week.
"We are heartbroken by the death of George Floyd and the pain it is causing communities across the country," the company said in a statement. "Our focus will remain on our team members' safety and helping our community heal."
The company originally said that four local stores would close; Sunday, a revised list said the stores in south St. Louis, Brentwood, Bridgeton and Florissant would remain open.
Annika Merrilees of the Post-Dispatch contributed to this report.
Makyla Spann, 16, of Ferguson, is a junior at Crossroads Prep. "I don't feel safe in this country and I know others here don't feel safe. Racists and homophobes feel way too comfortable. It's time for a change." pic.twitter.com/wkyP5CEqPz

— Jeremy Kohler (@jeremykohler) May 31, 2020
There haven't been any arrests here. There was one guy stirring it up with some of the protesters and he got taken off by the police and it sounds like he might get cited for an open container.

— Jeremy Kohler (@jeremykohler) May 31, 2020
Photos: Protesters take to St. Louis area streets and violence erupts in Ferguson
Protest returns to Ferguson to mark George Floyd death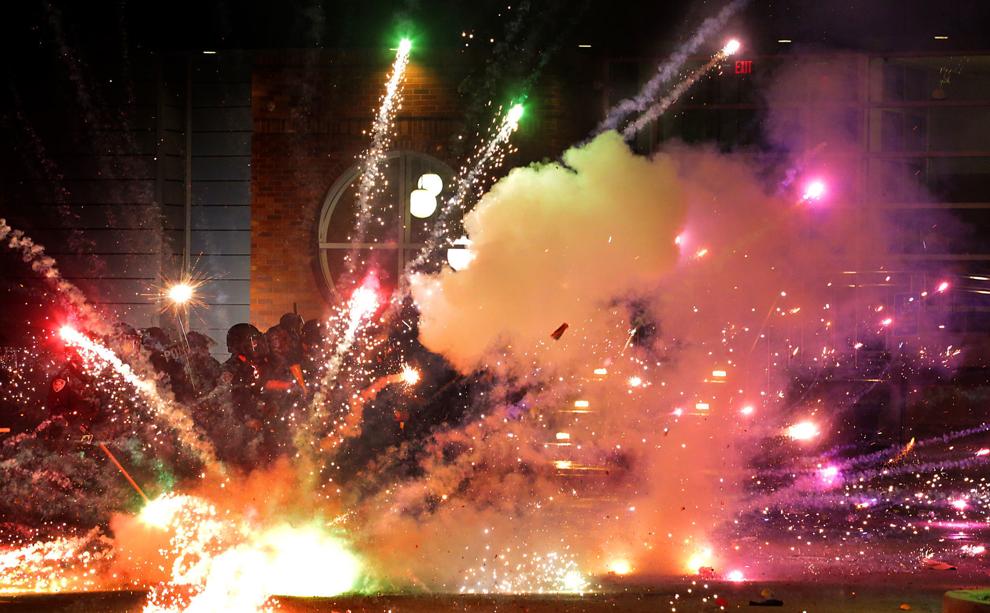 Police reform protesters take to St. Louis area streets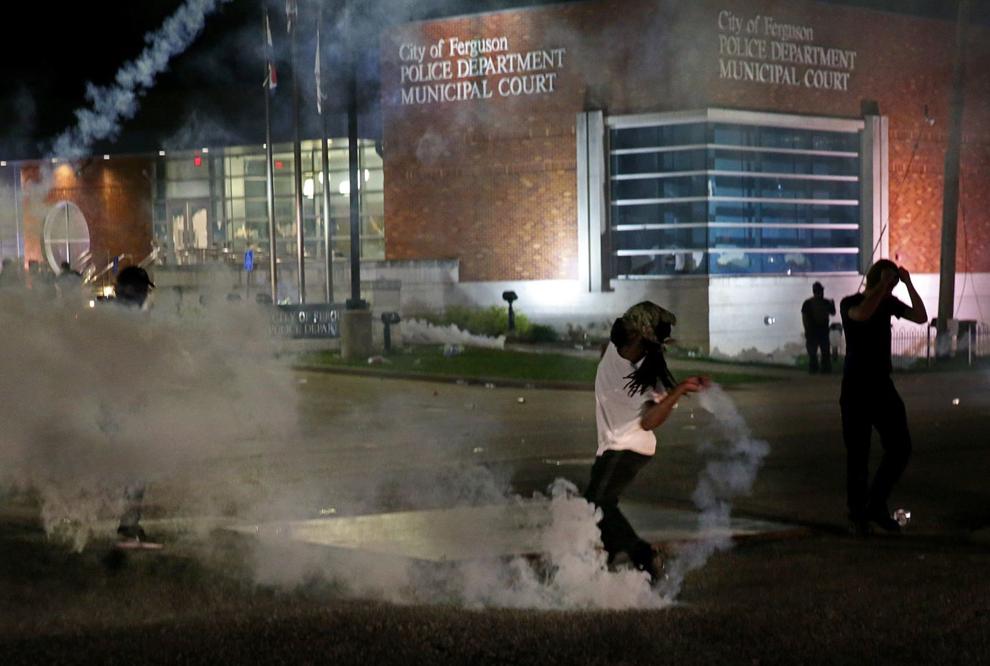 Ferguson protest takes a turn
Protest returns to Ferguson to mark George Floyd death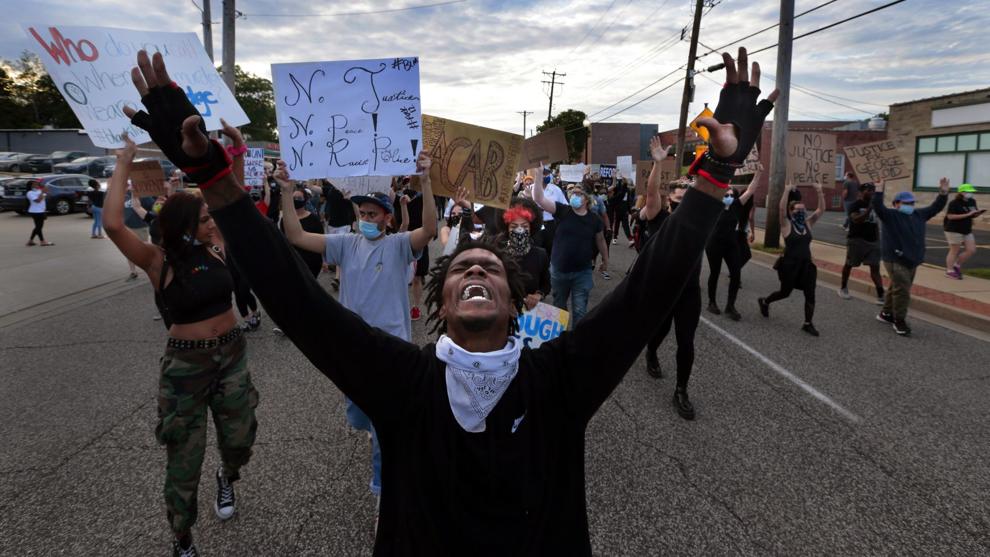 Protest returns to Ferguson to mark George Floyd death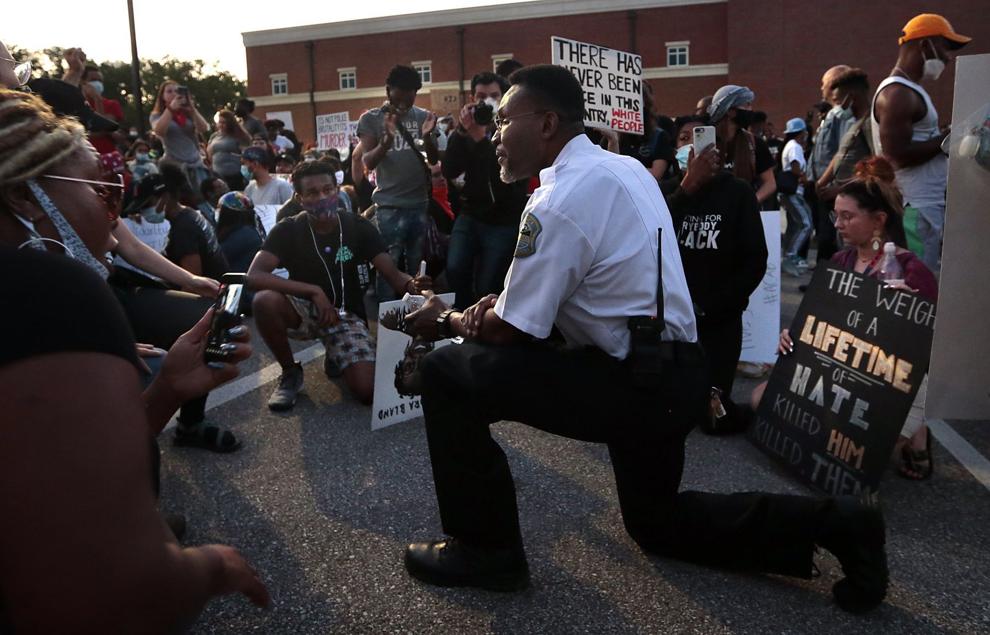 Police reform protesters take to St. Louis area streets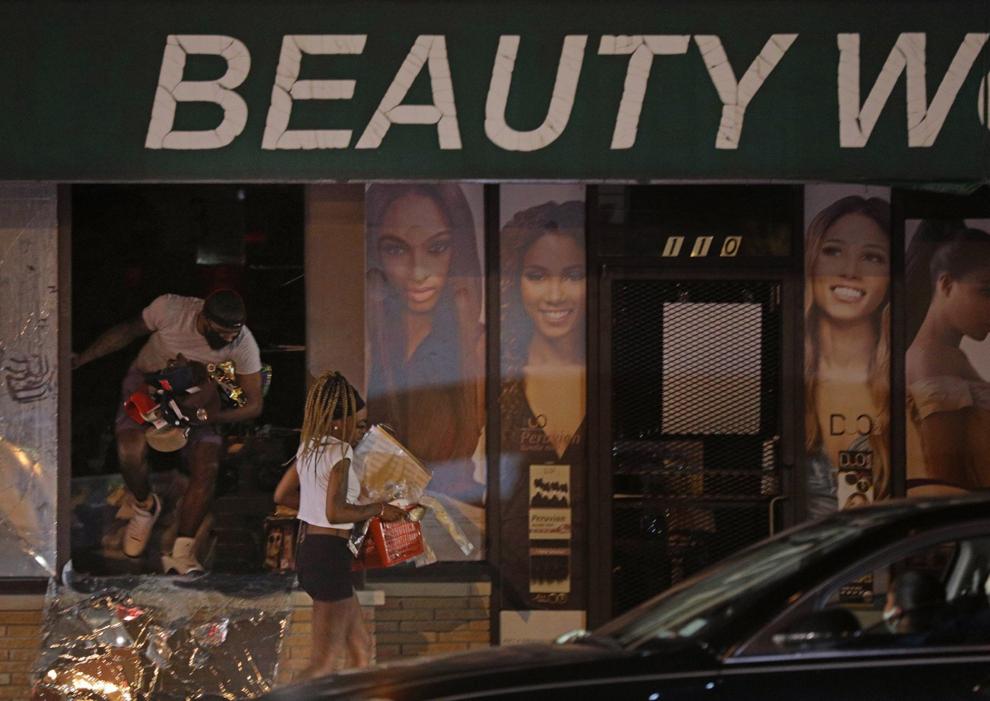 Protest returns to Ferguson to mark George Floyd death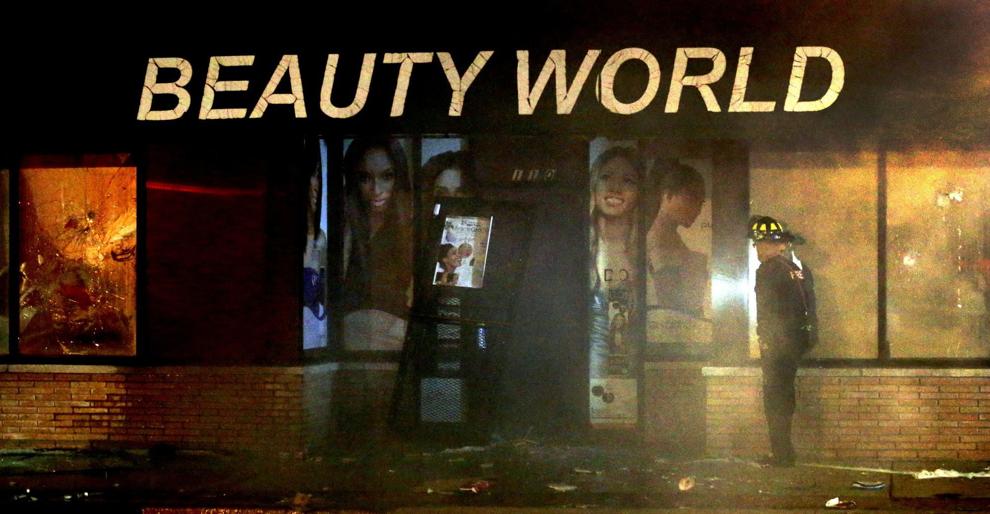 Protest returns to Ferguson to mark George Floyd death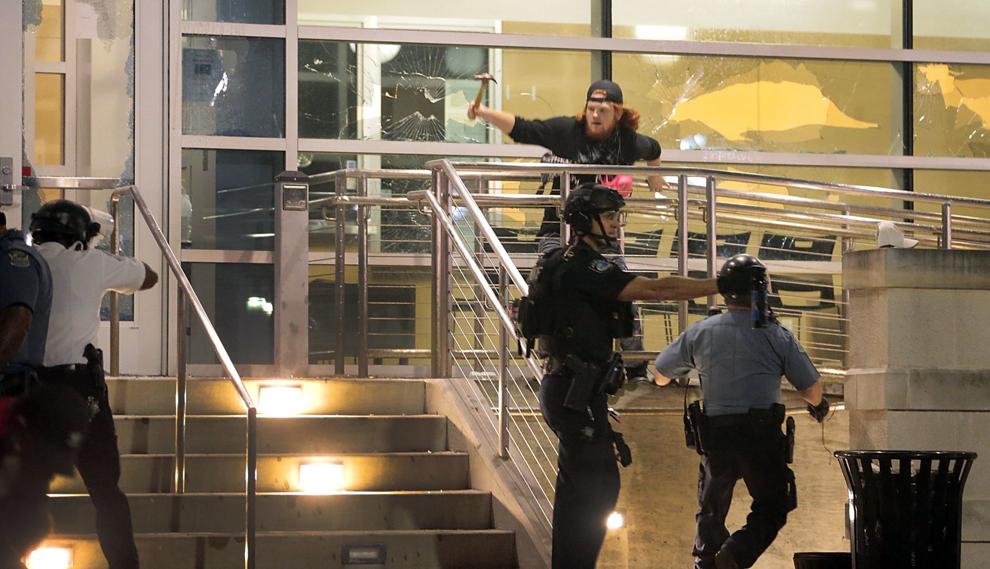 Protest returns to Ferguson to mark George Floyd death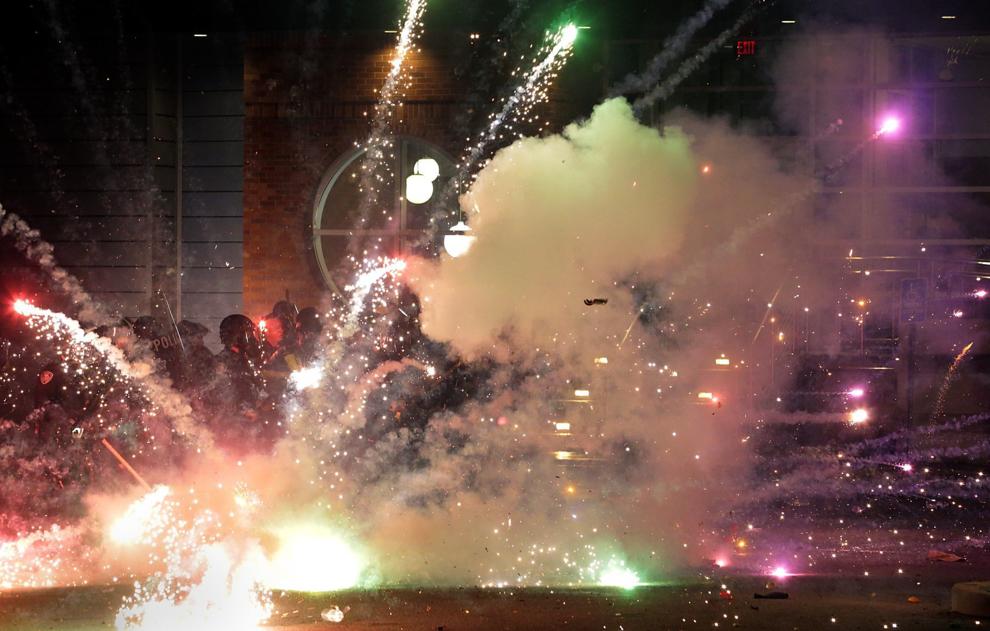 Protest returns to Ferguson to mark George Floyd death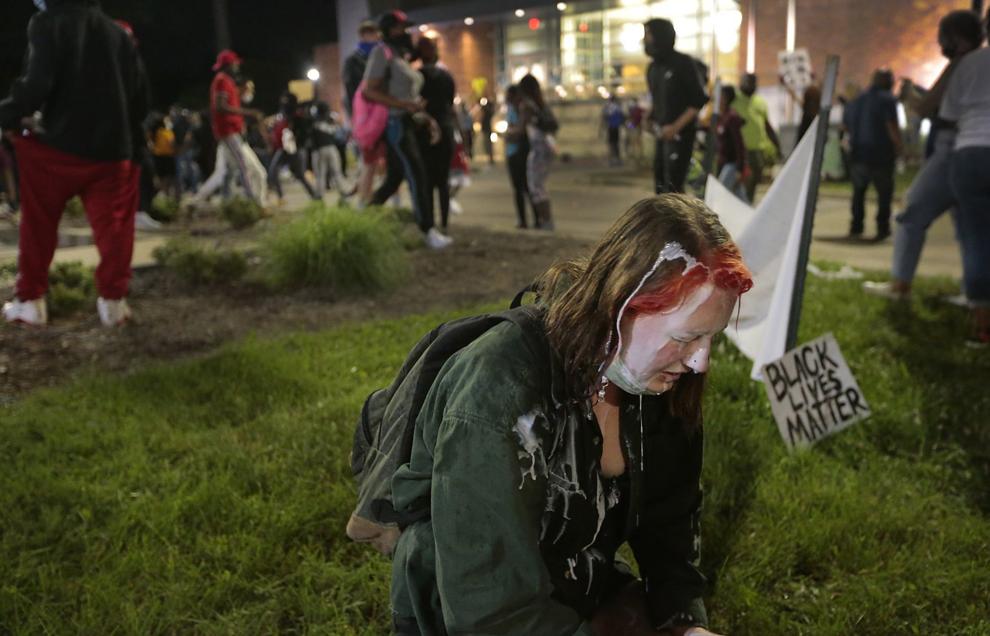 Protest returns to Ferguson to mark George Floyd death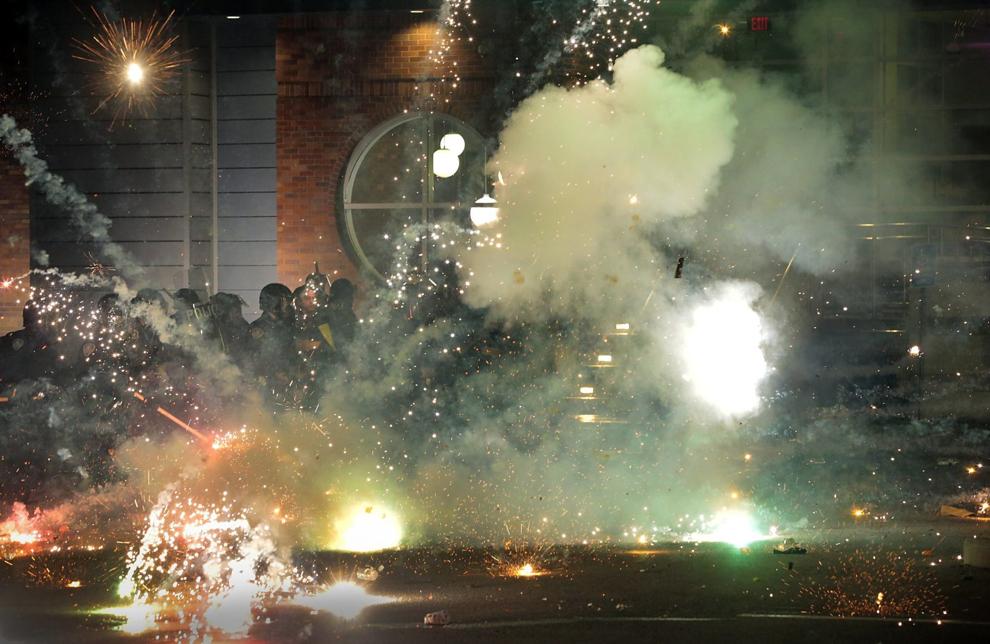 Protest returns to Ferguson to mark George Floyd death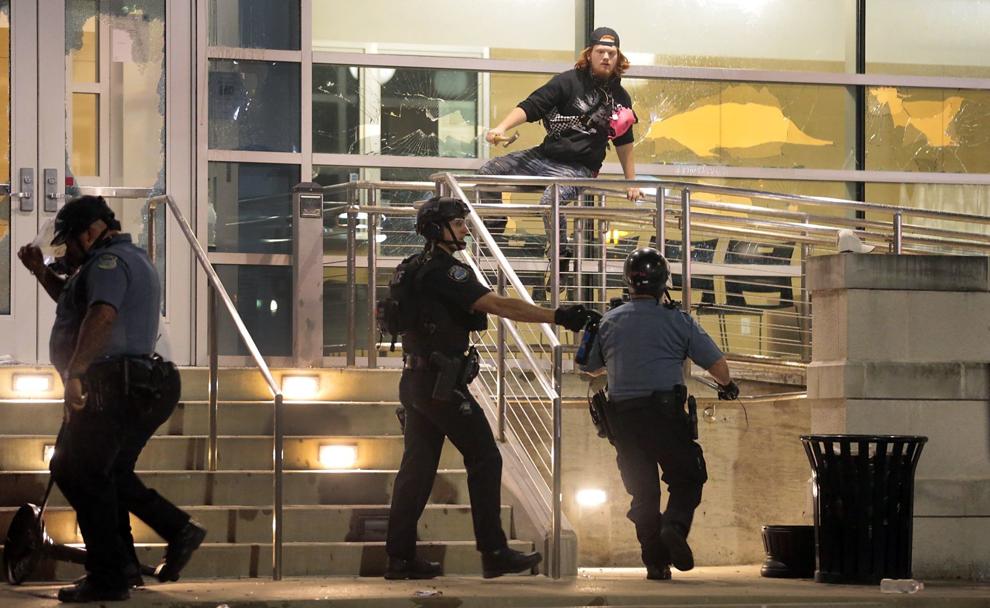 Protest returns to Ferguson to mark George Floyd death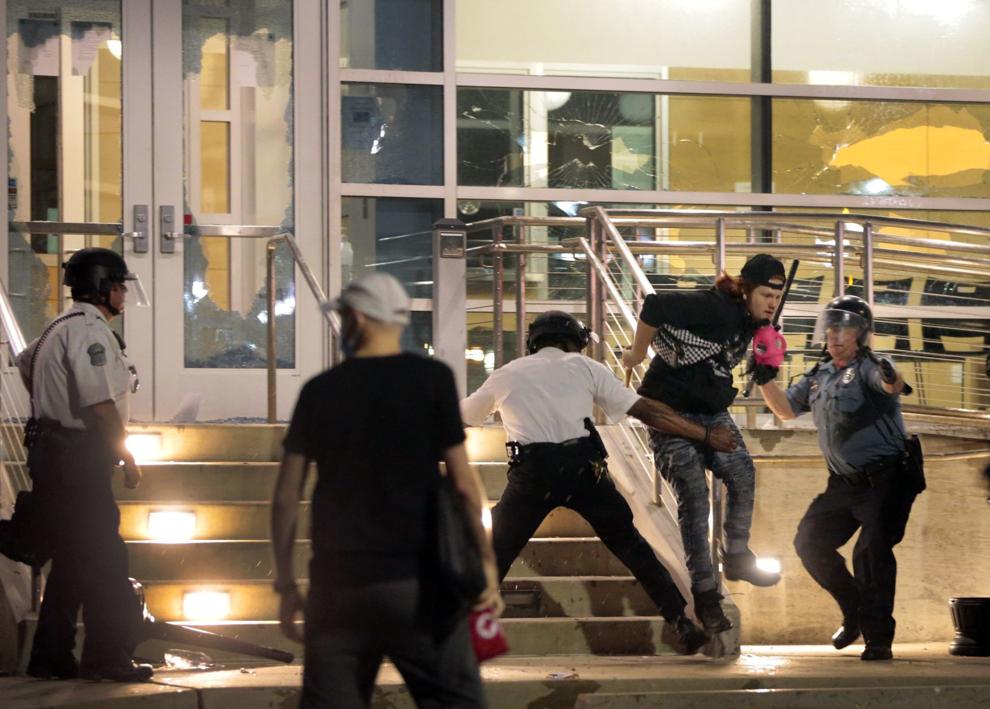 Protest returns to Ferguson to mark George Floyd death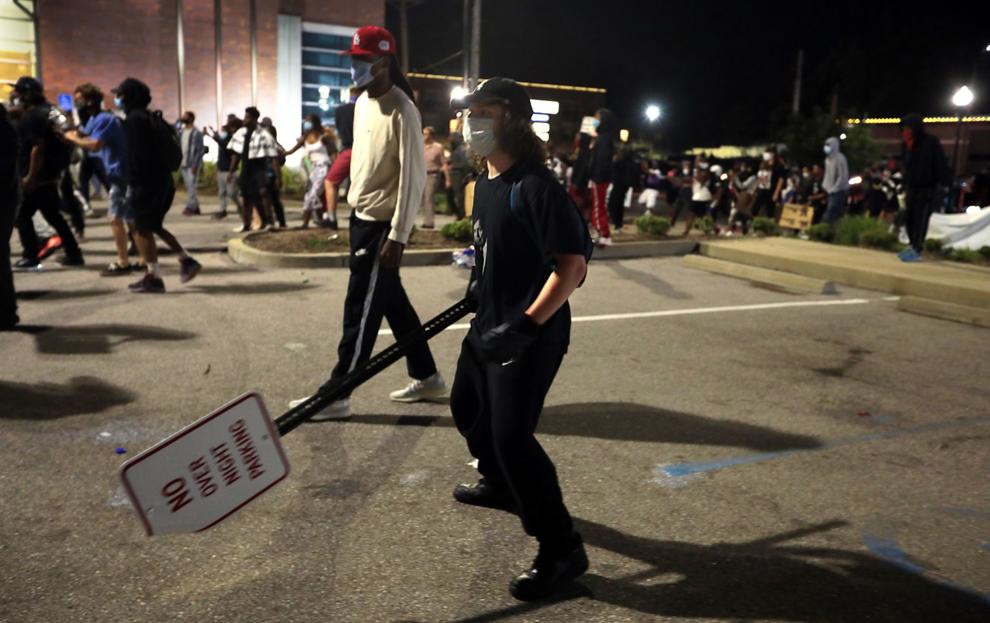 Protest returns to Ferguson to mark George Floyd death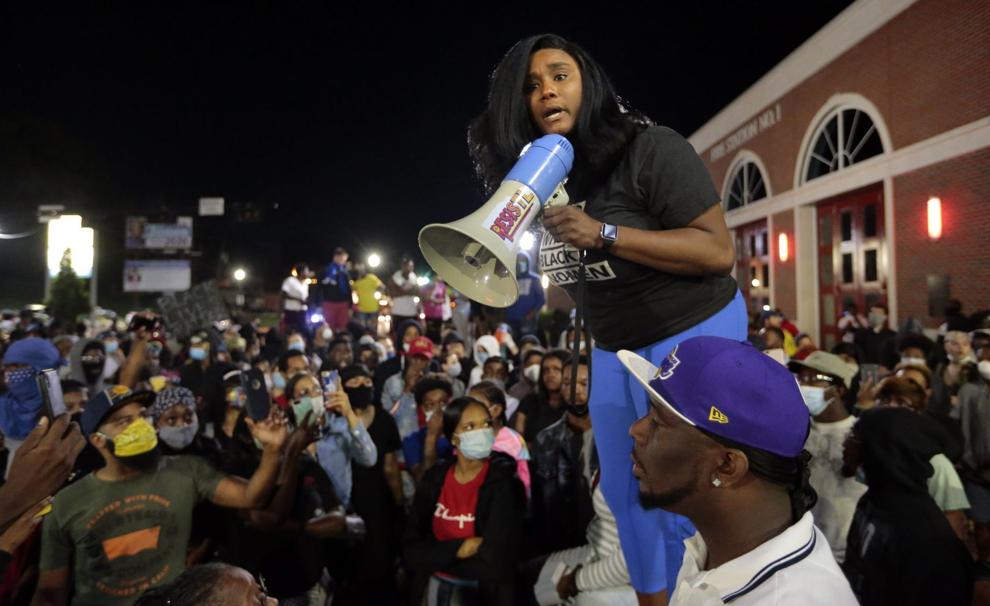 Protest returns to Ferguson to mark George Floyd death
Police reform protesters take to St. Louis area streets
Police reform protesters take to St. Louis area streets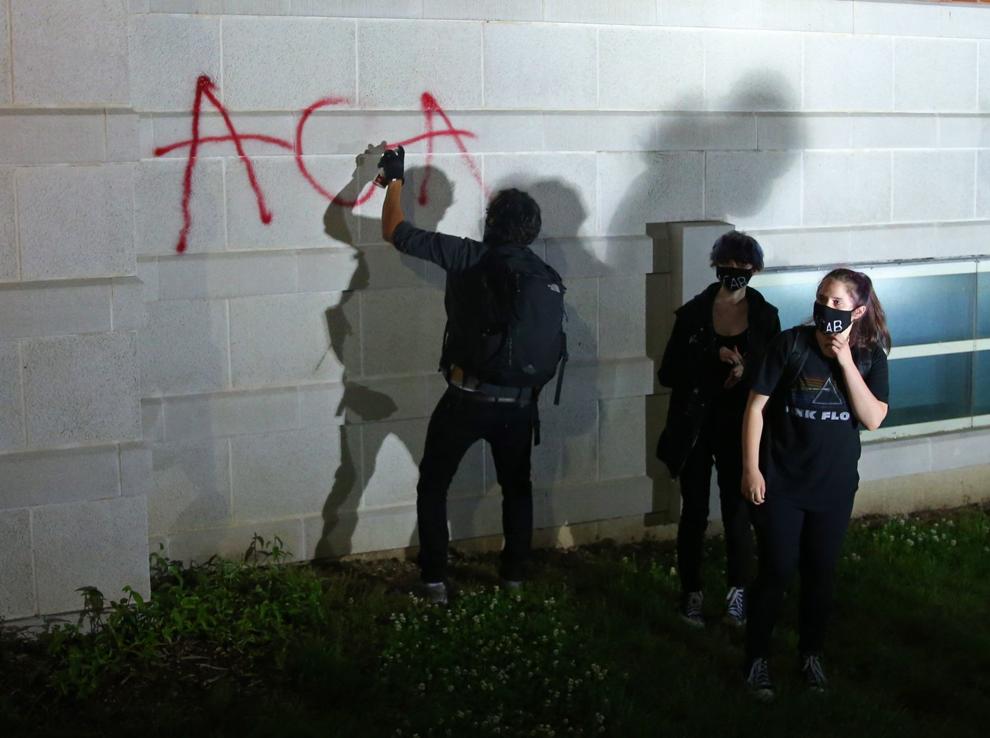 Police reform protesters take to St. Louis area streets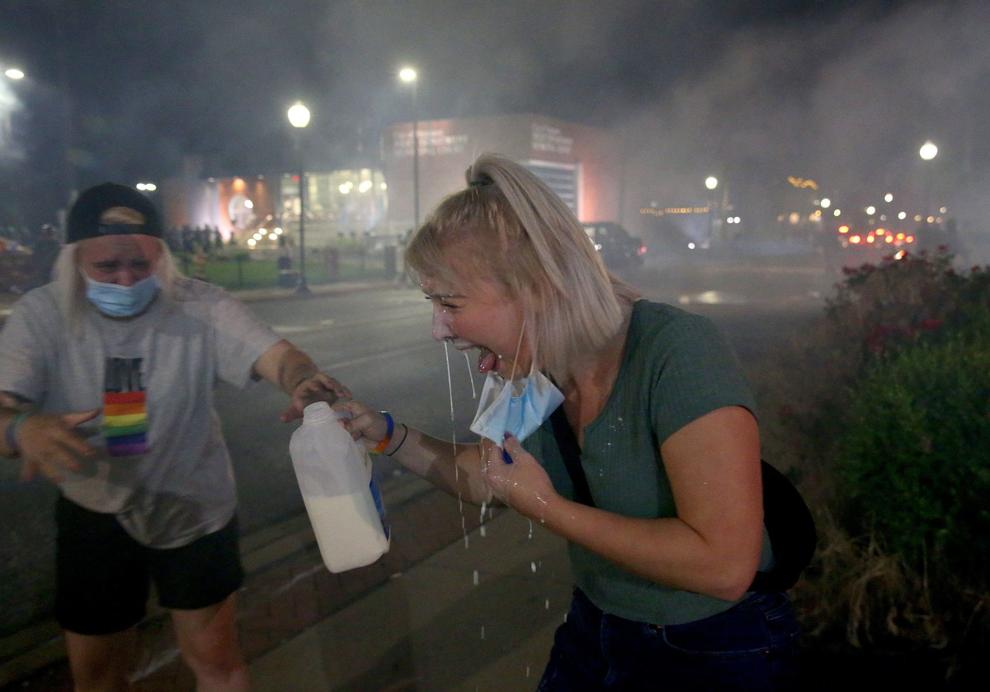 Police reform protesters take to St. Louis area streets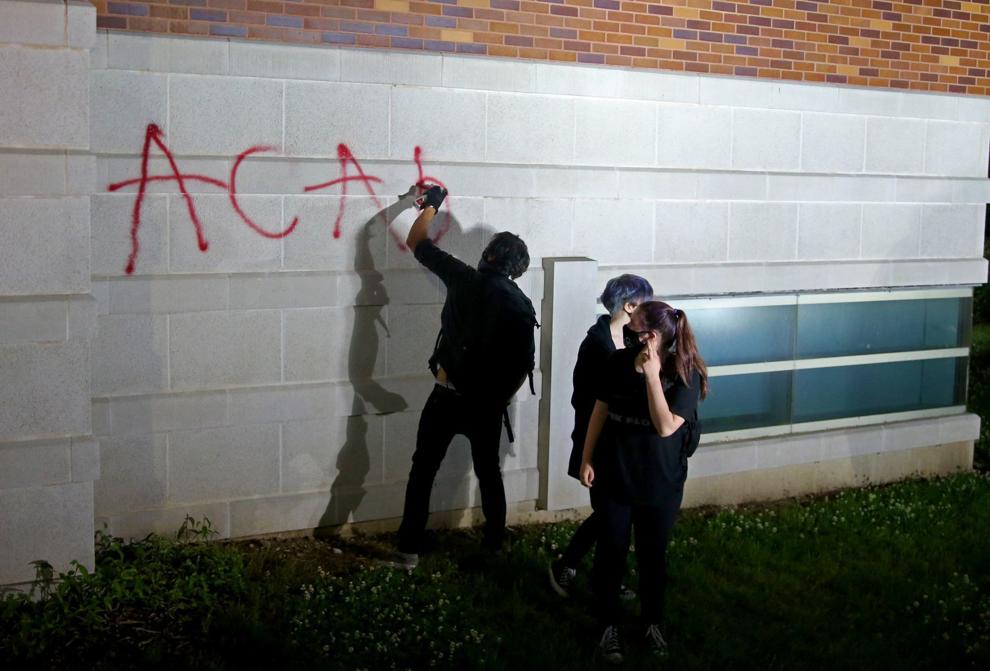 Police reform protesters take to St. Louis area streets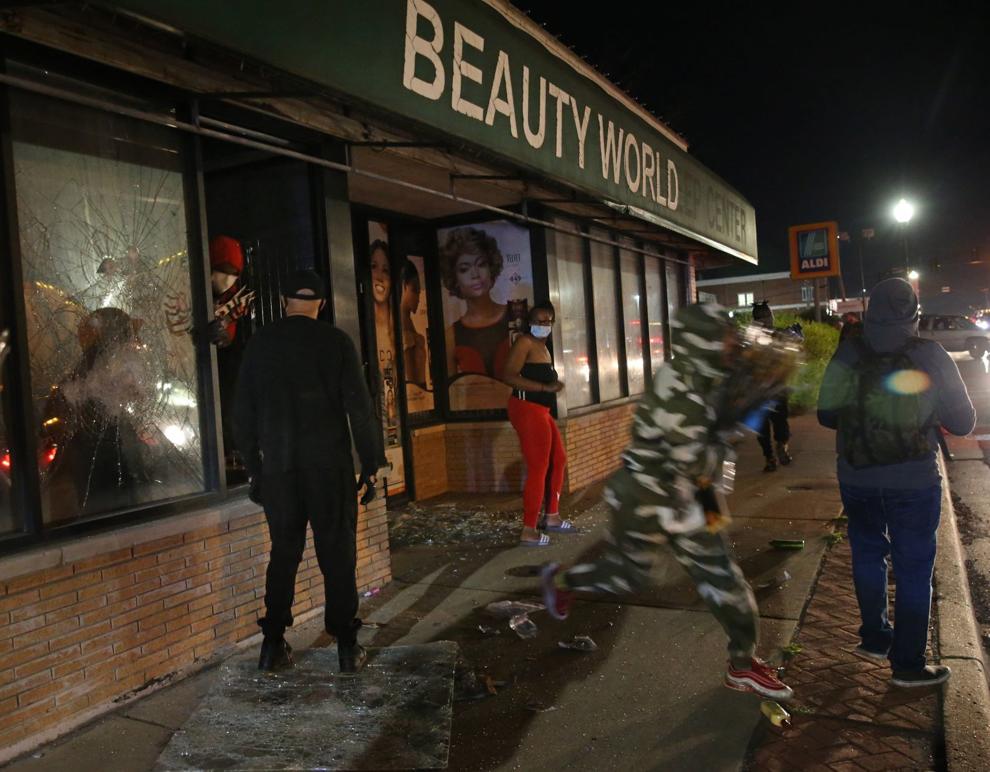 Saturday's St. Louis area protests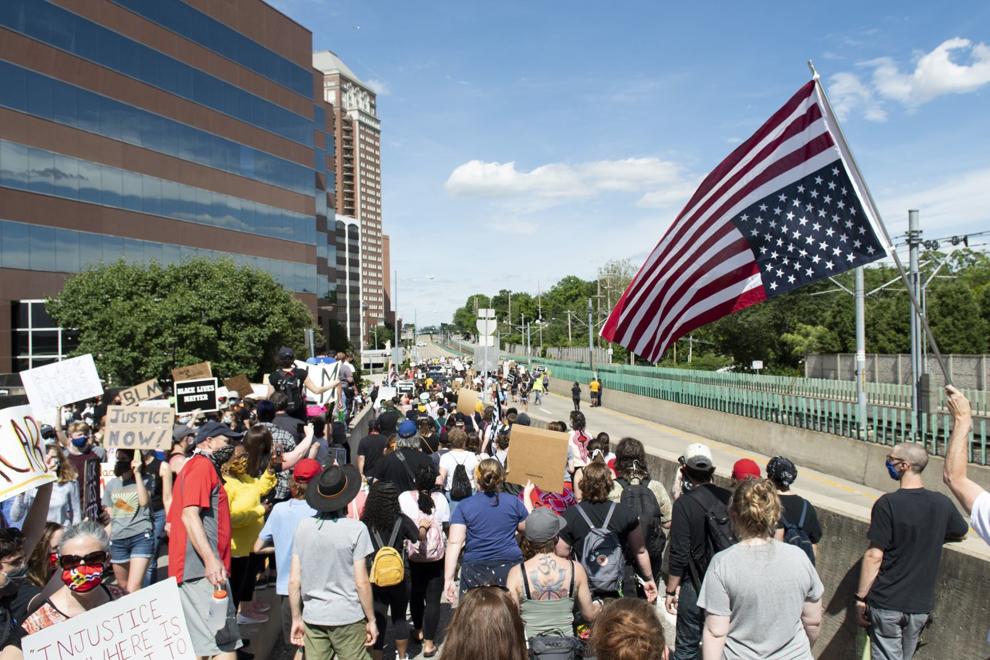 Protest returns to Ferguson to mark George Floyd death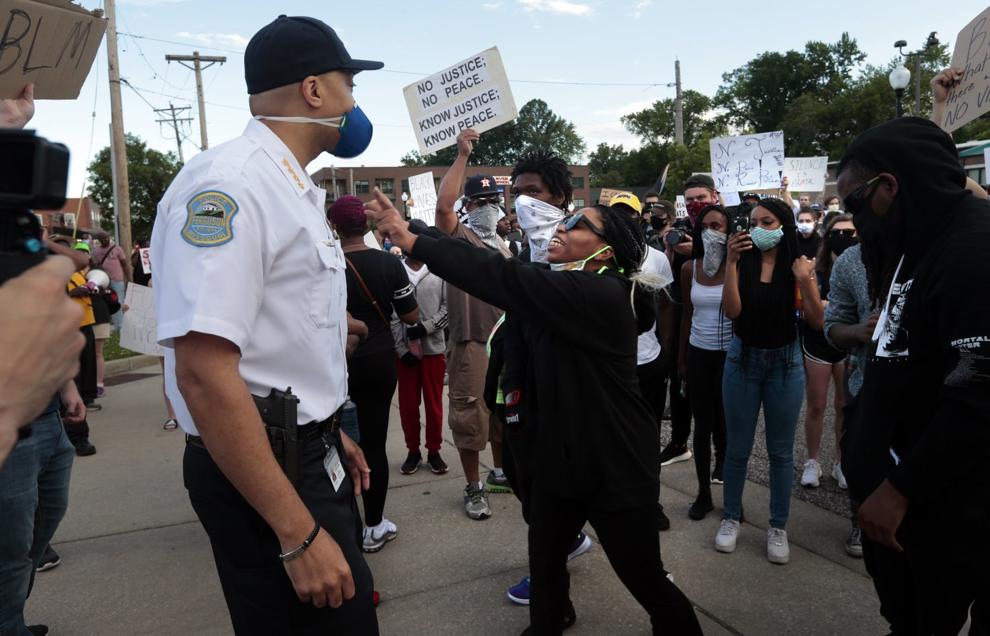 Police reform protesters take to St. Louis area streets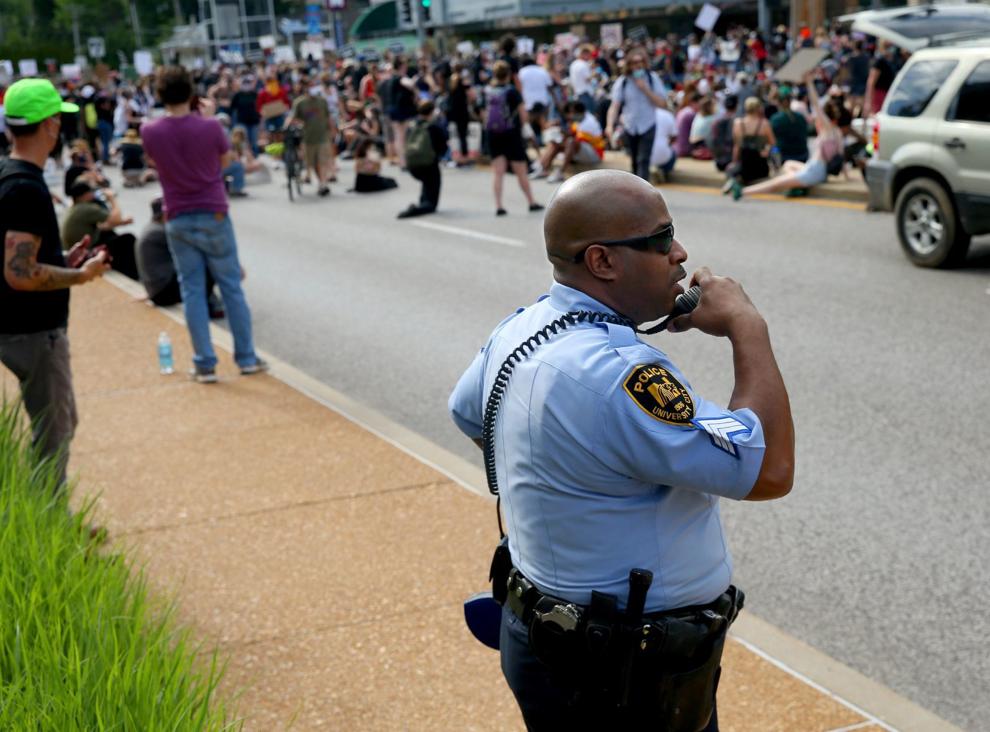 Protest returns to Ferguson to mark George Floyd death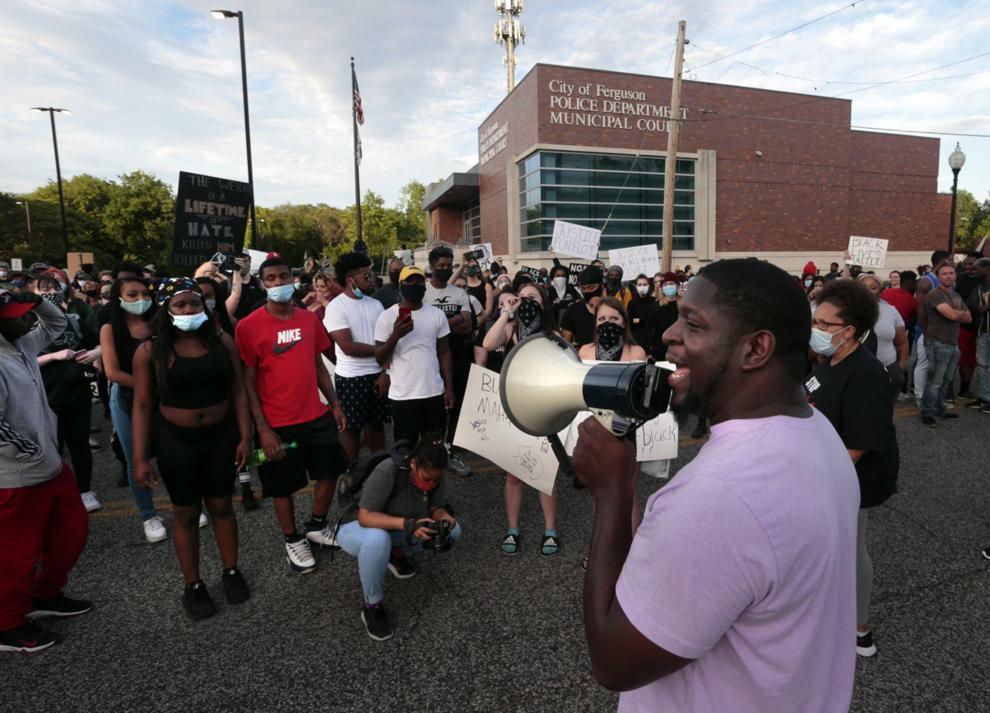 Protest returns to Ferguson to mark George Floyd death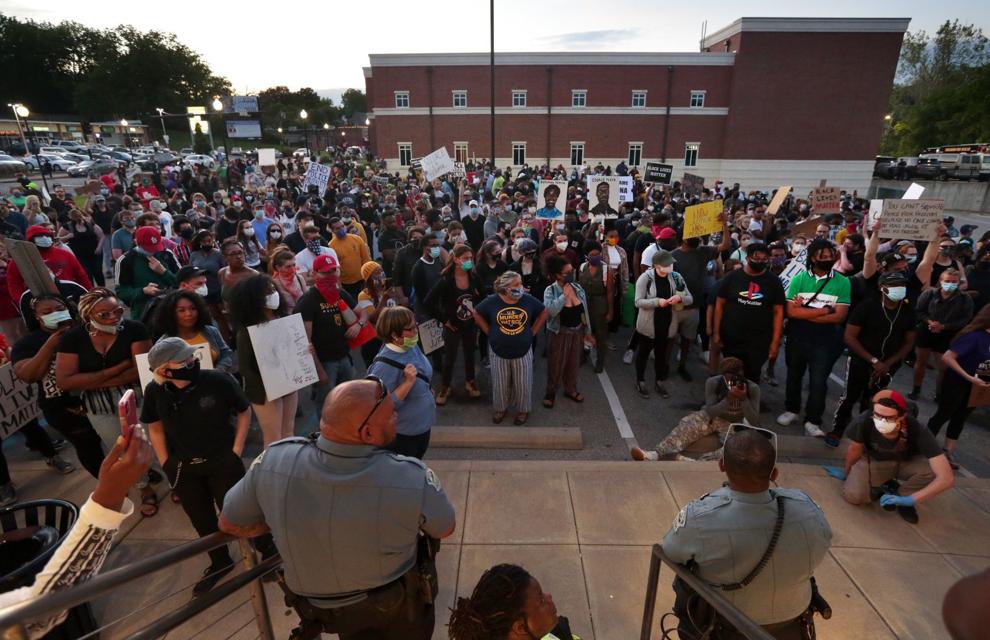 Protest returns to Ferguson to mark George Floyd death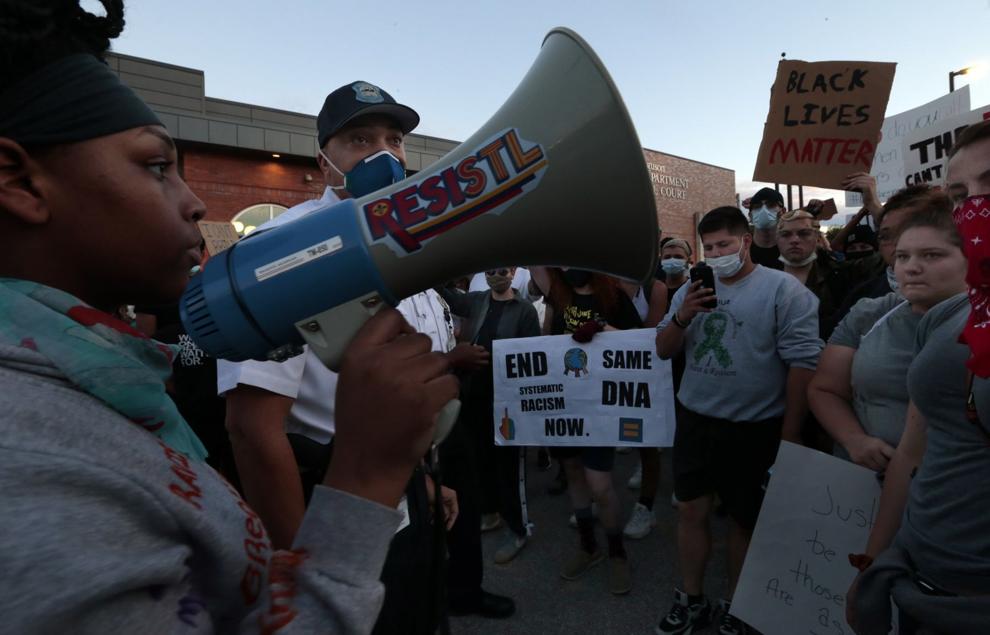 Protest returns to Ferguson to mark George Floyd death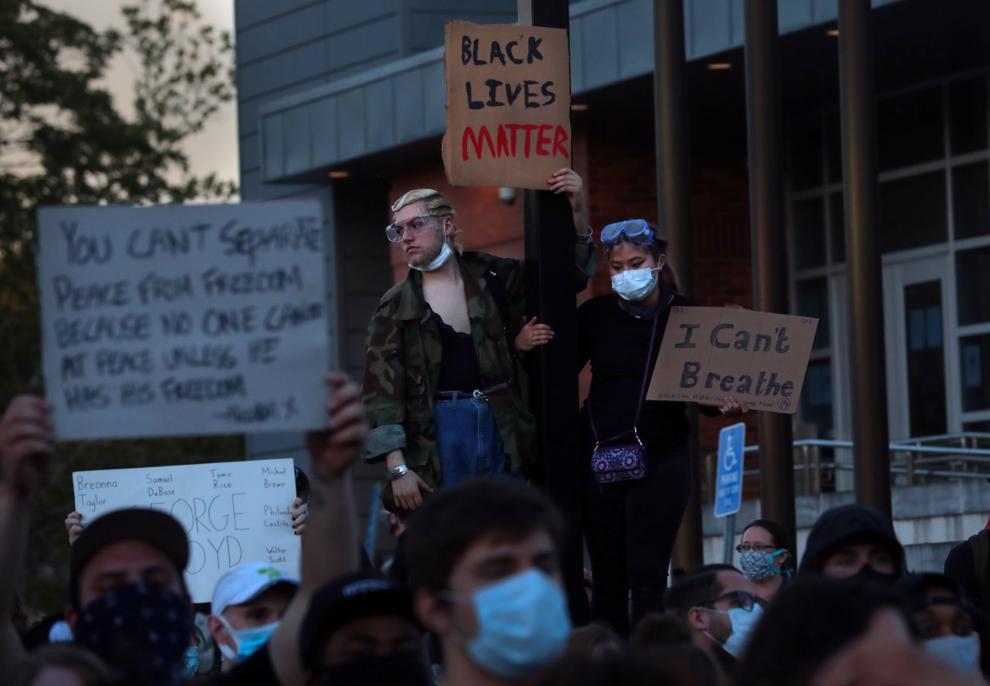 Protest returns to Ferguson to mark George Floyd death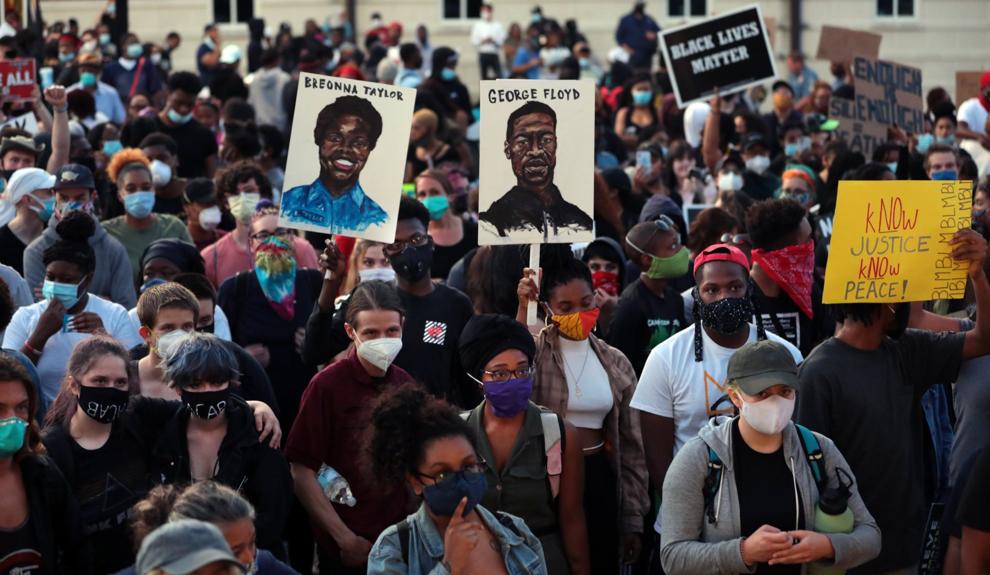 Protest returns to Ferguson to mark George Floyd death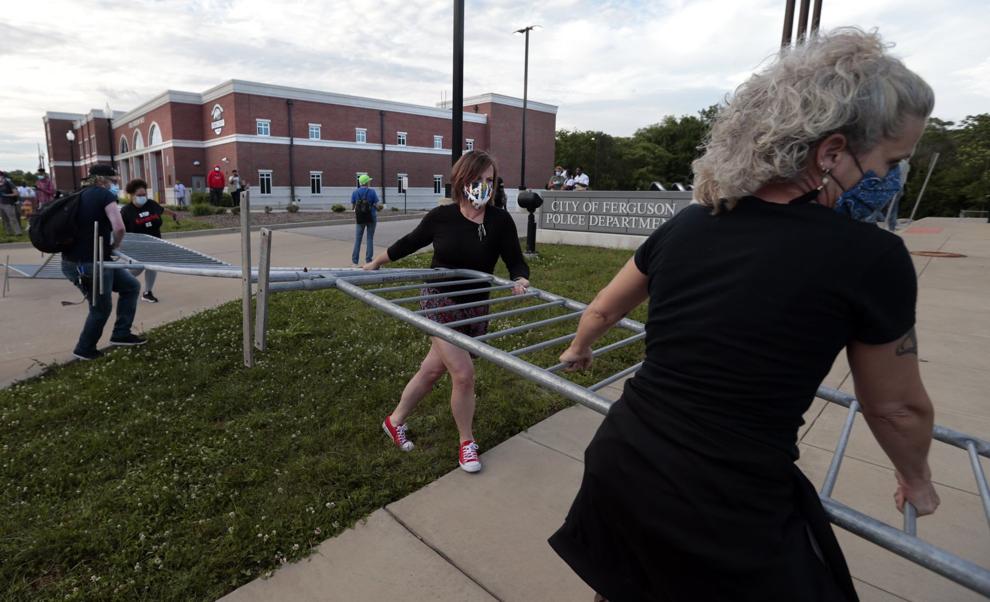 Protest returns to Ferguson to mark George Floyd death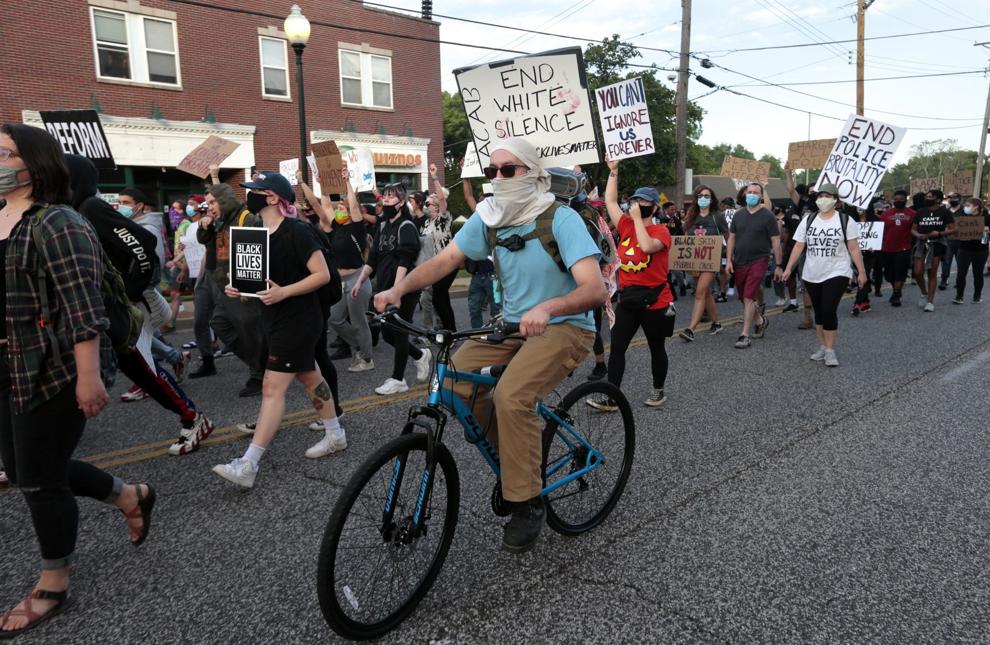 Protest returns to Ferguson to mark George Floyd death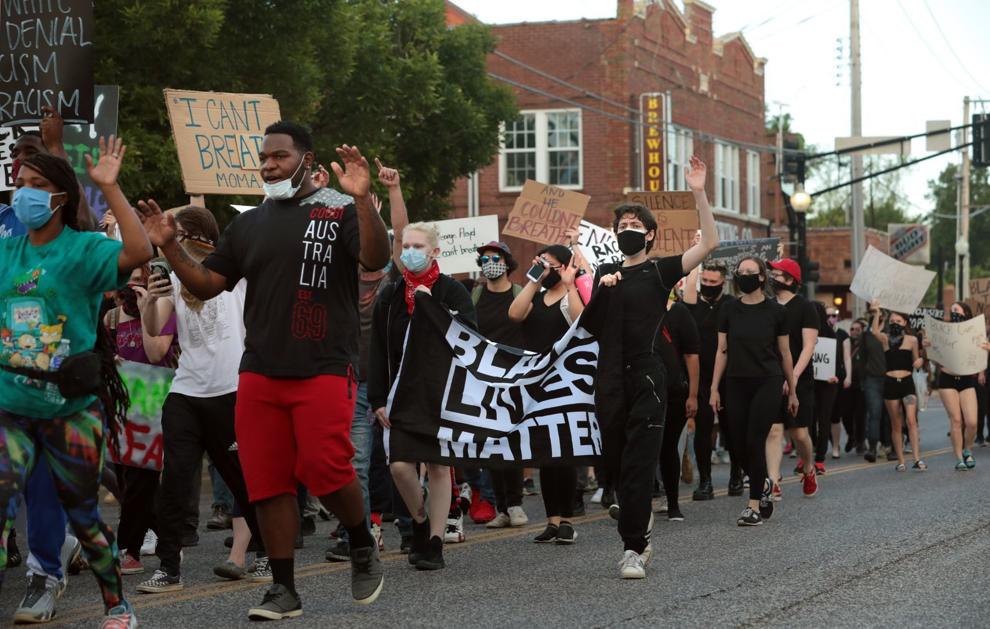 Police reform protesters take to St. Louis area streets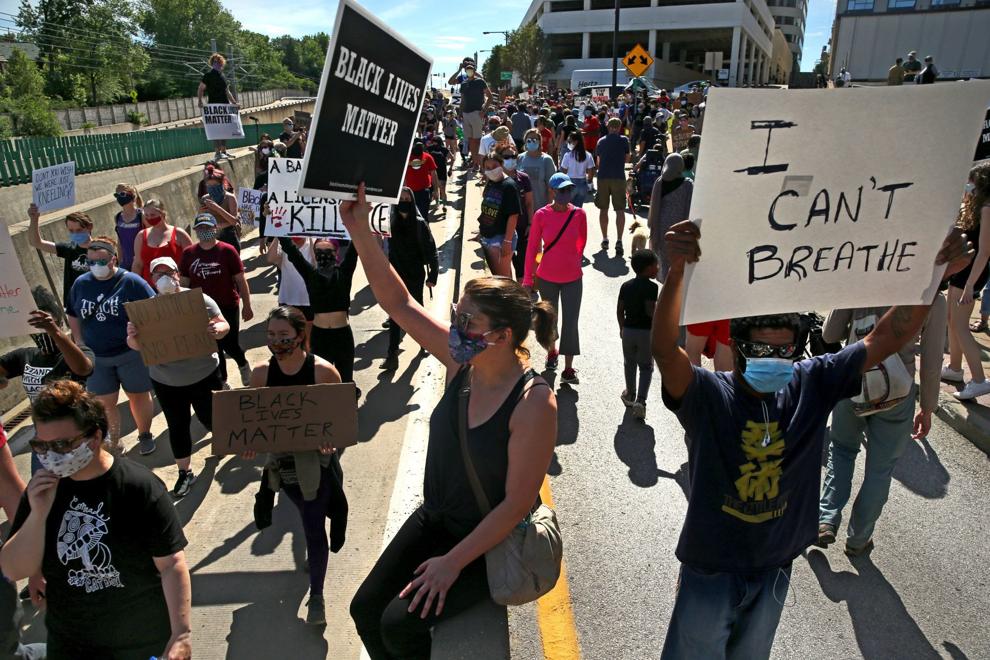 Police reform protesters take to St. Louis area streets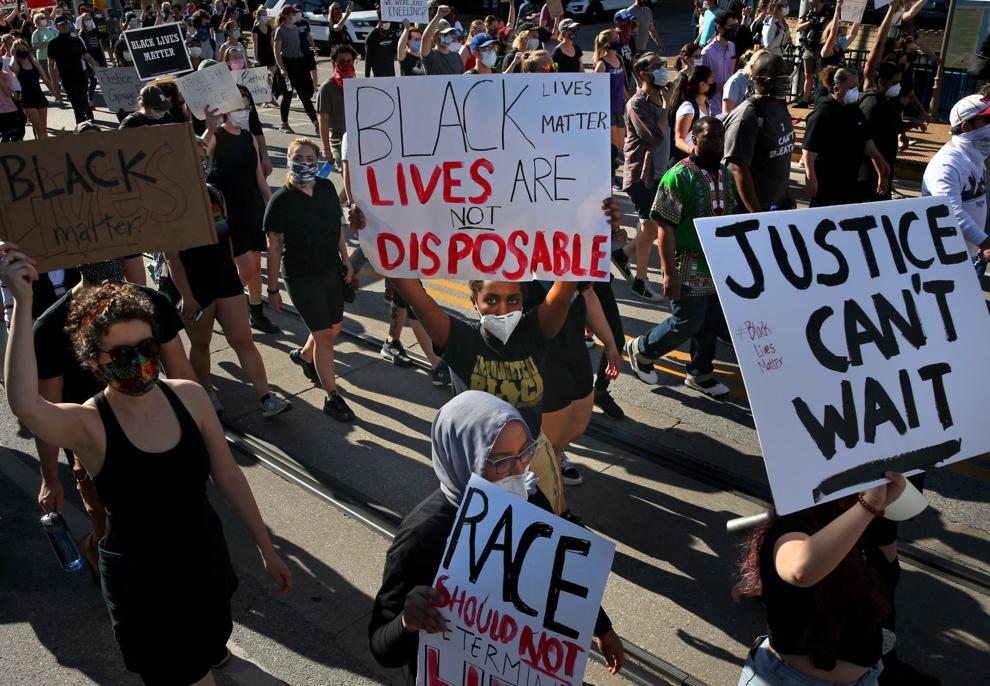 Early Saturday protest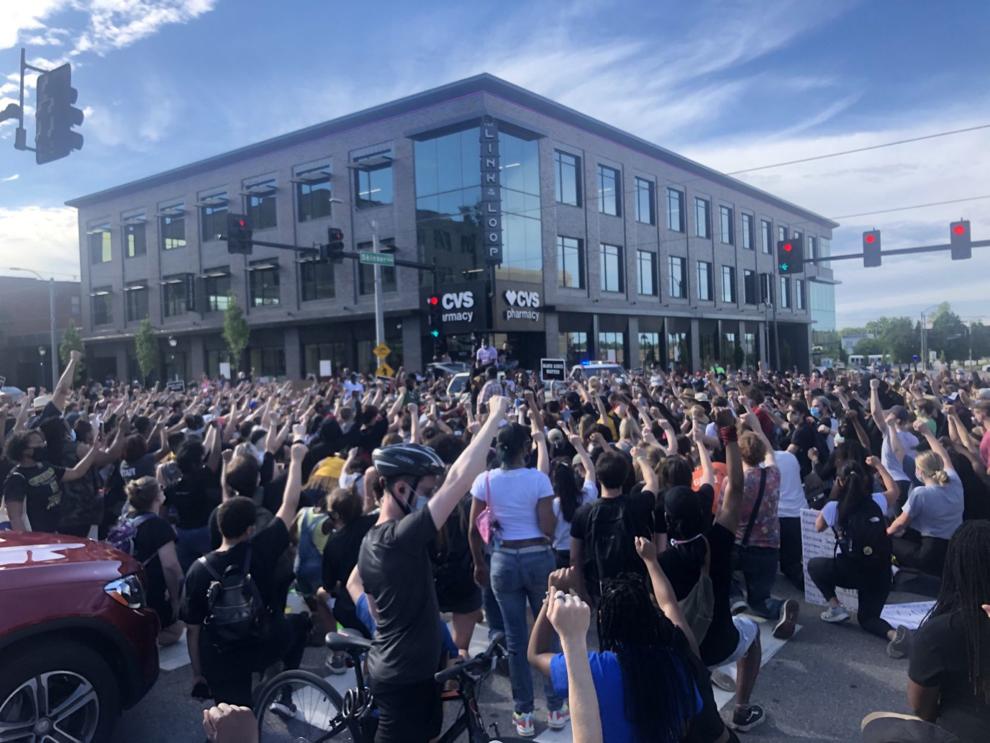 Police reform protesters take to St. Louis area streets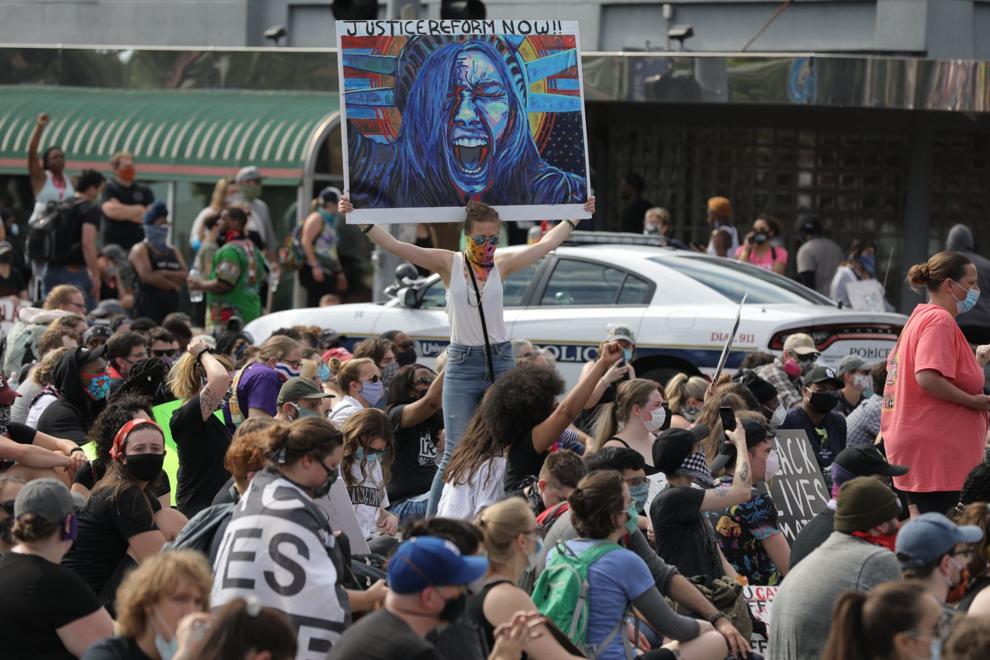 Police reform protesters take to St. Louis area streets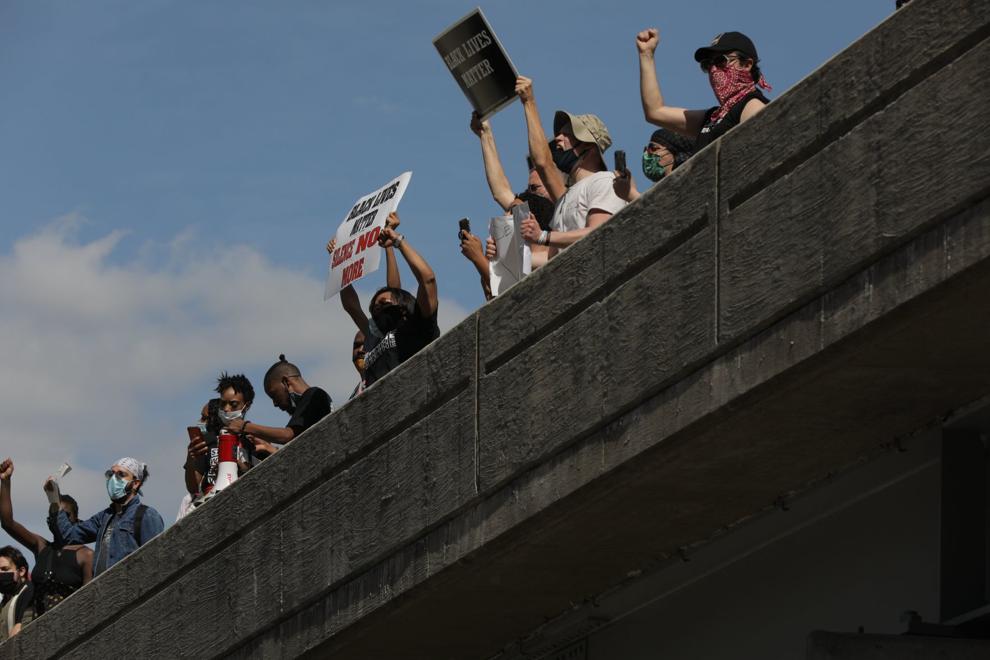 Police reform protesters take to St. Louis area streets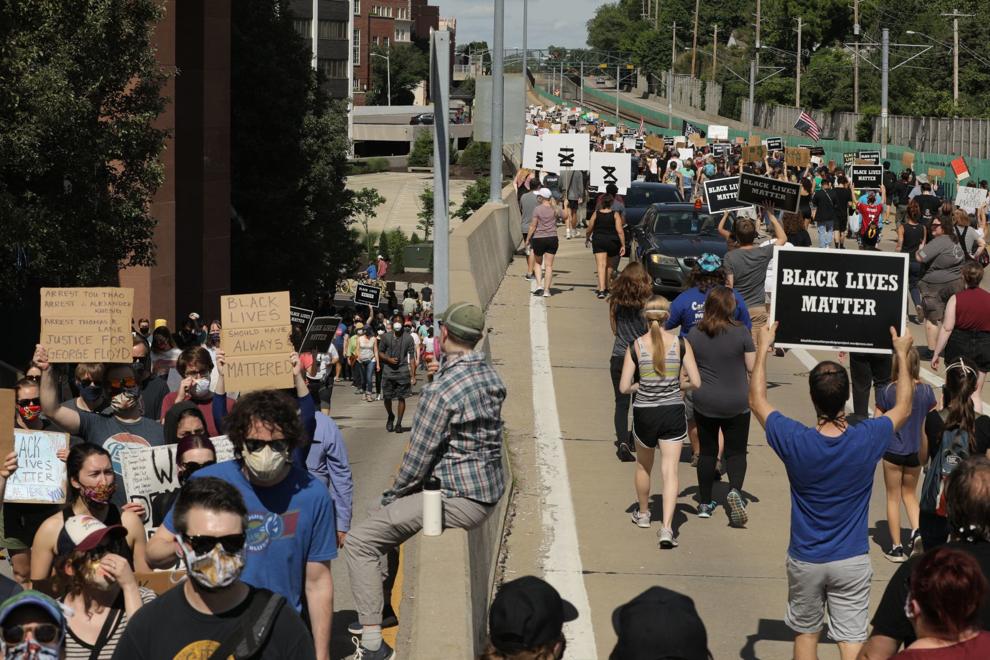 Protest in Clayton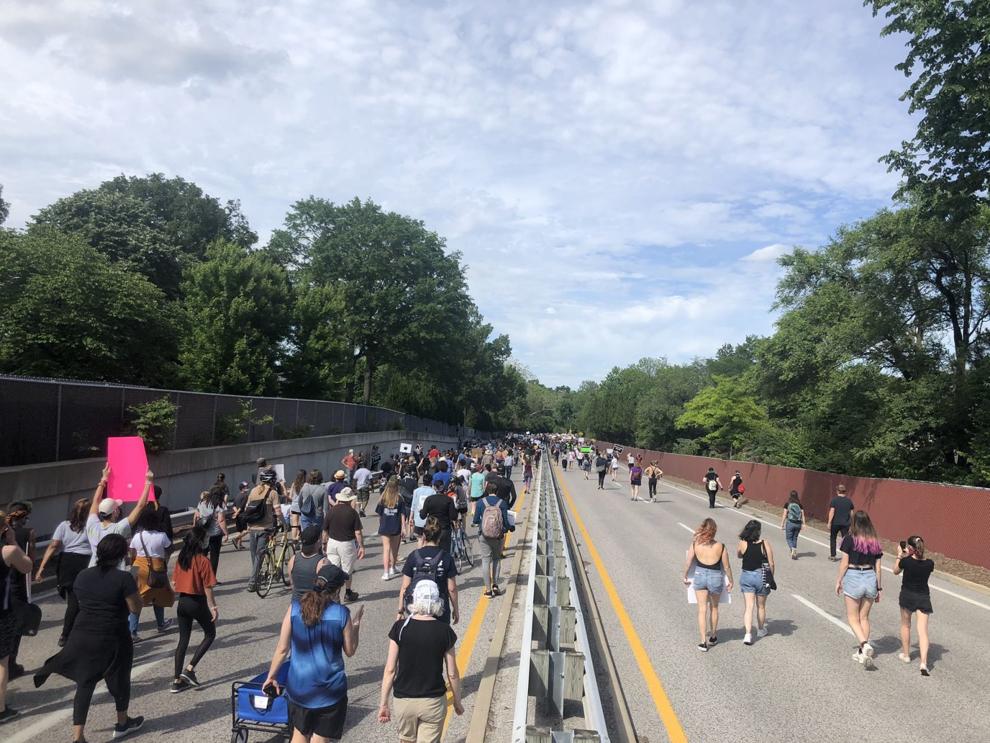 Protest in Clayton
Police reform protesters take to St. Louis area streets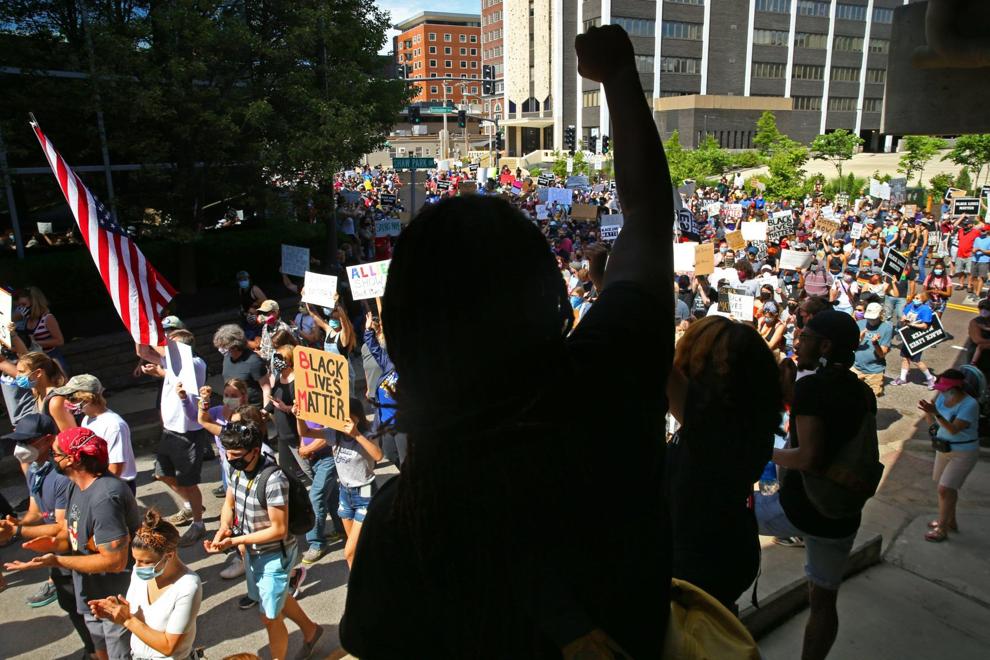 Police reform protesters take to St. Louis area streets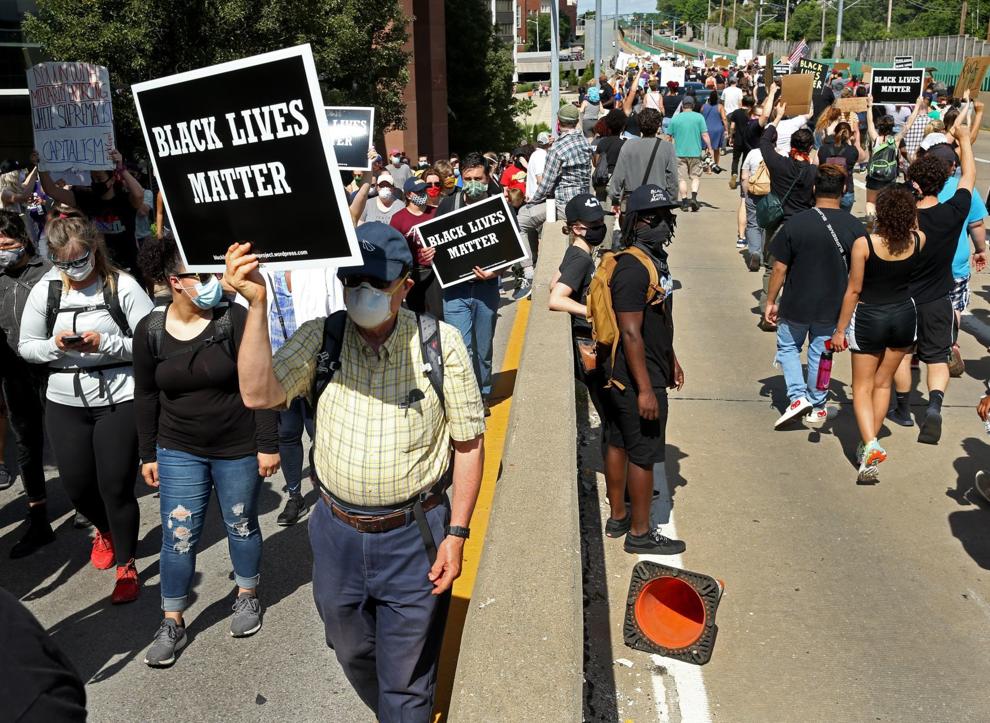 Saturday's St. Louis area protests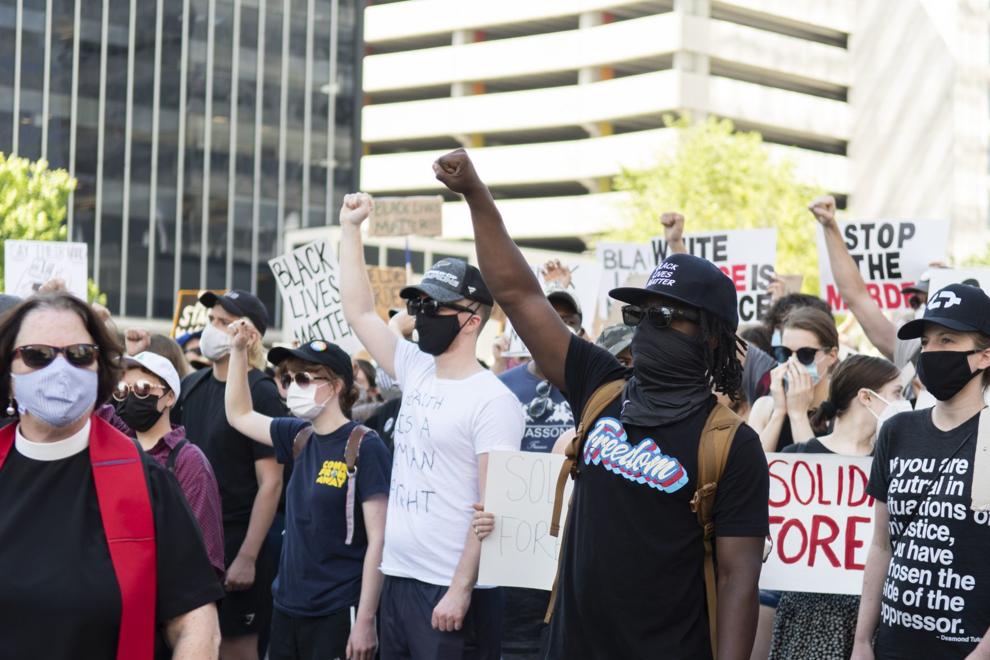 Saturday's St. Louis area protests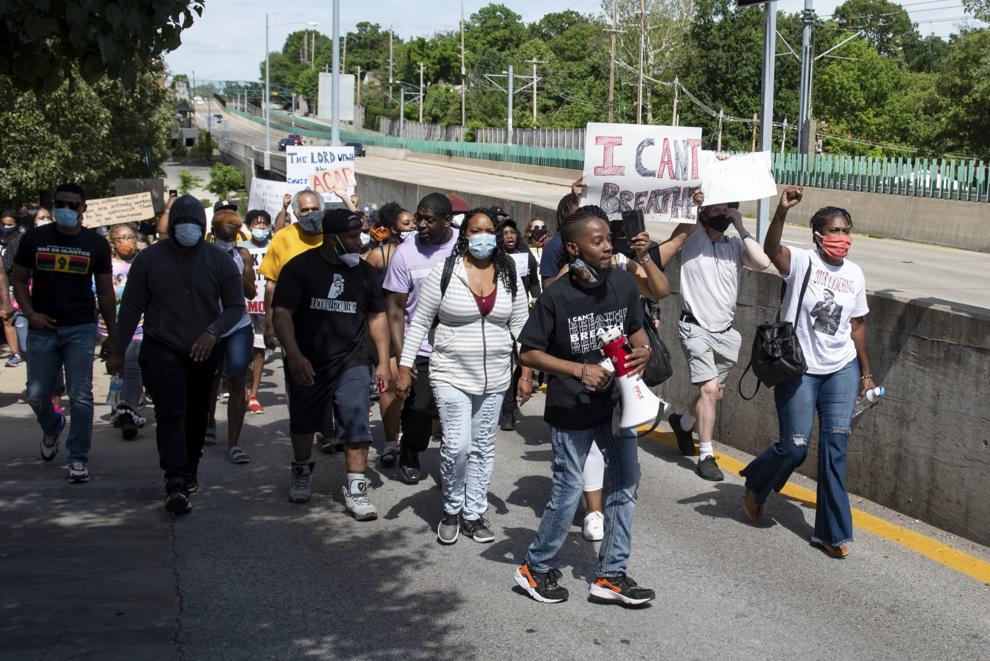 Saturday's St. Louis area protests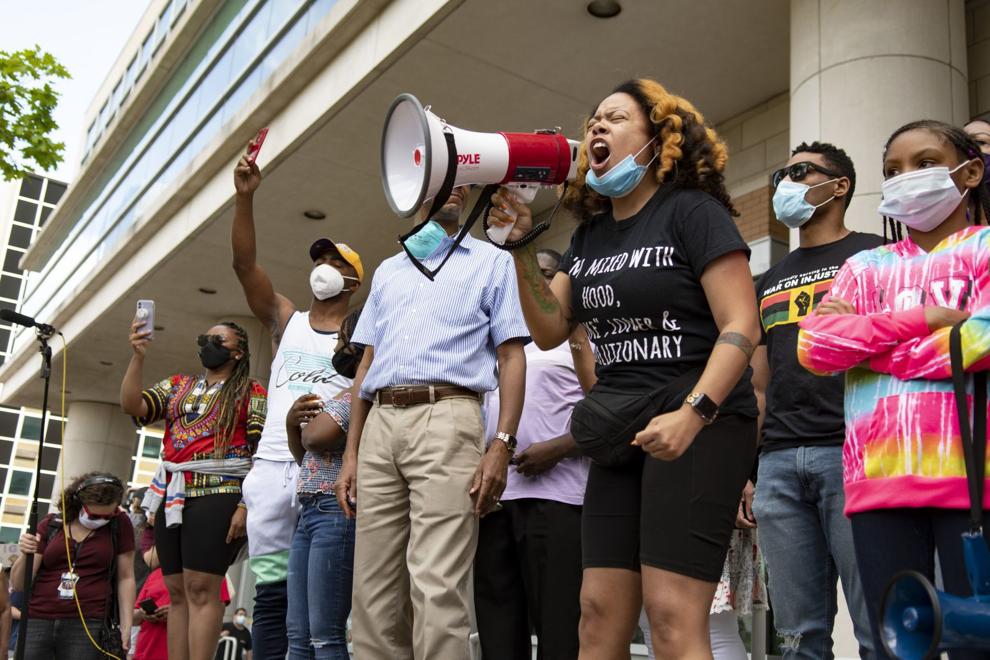 Saturday's St. Louis area protests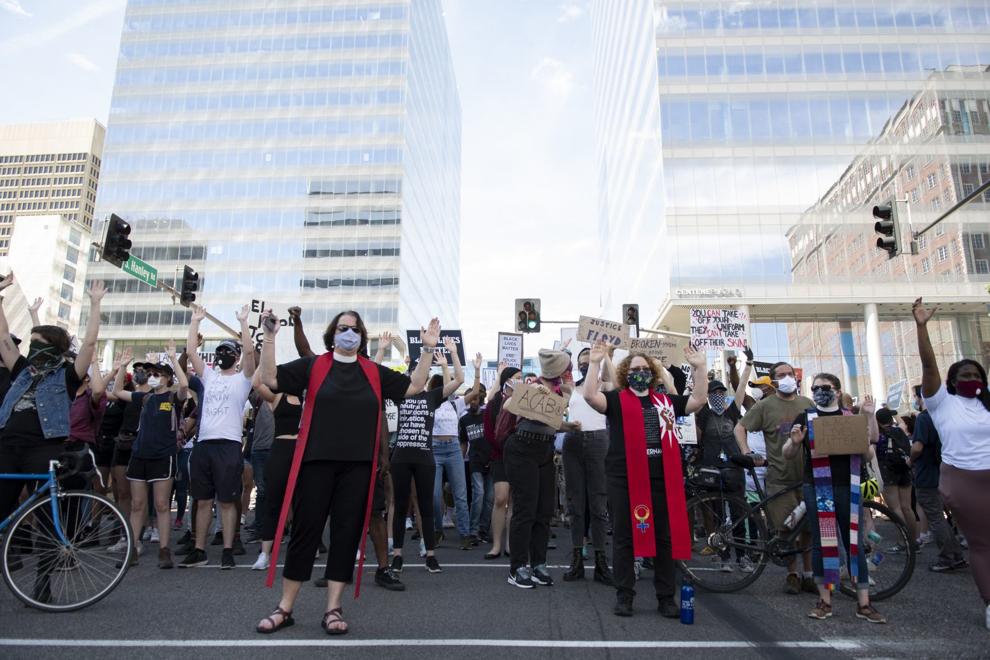 Ferguson protesters hit the streets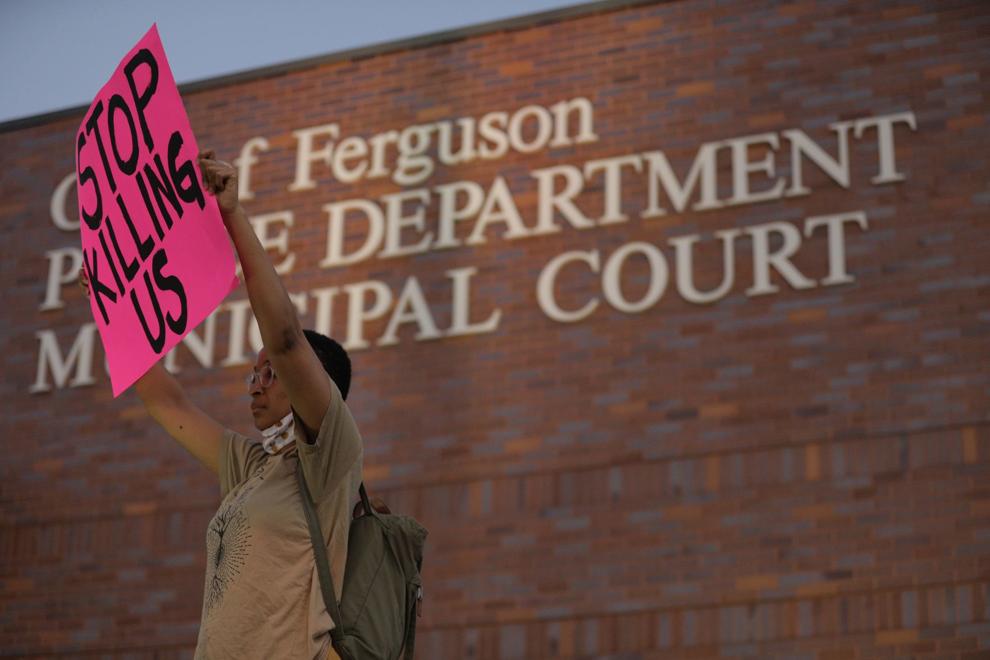 Police reform protesters take to St. Louis area streets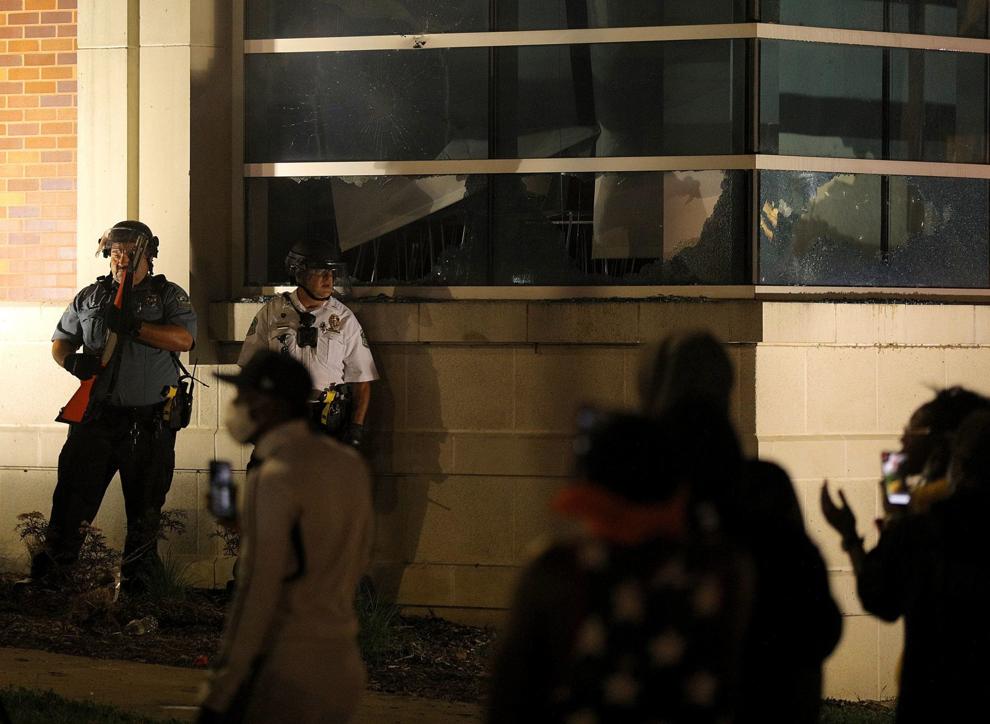 Protests in Ferguson turn violent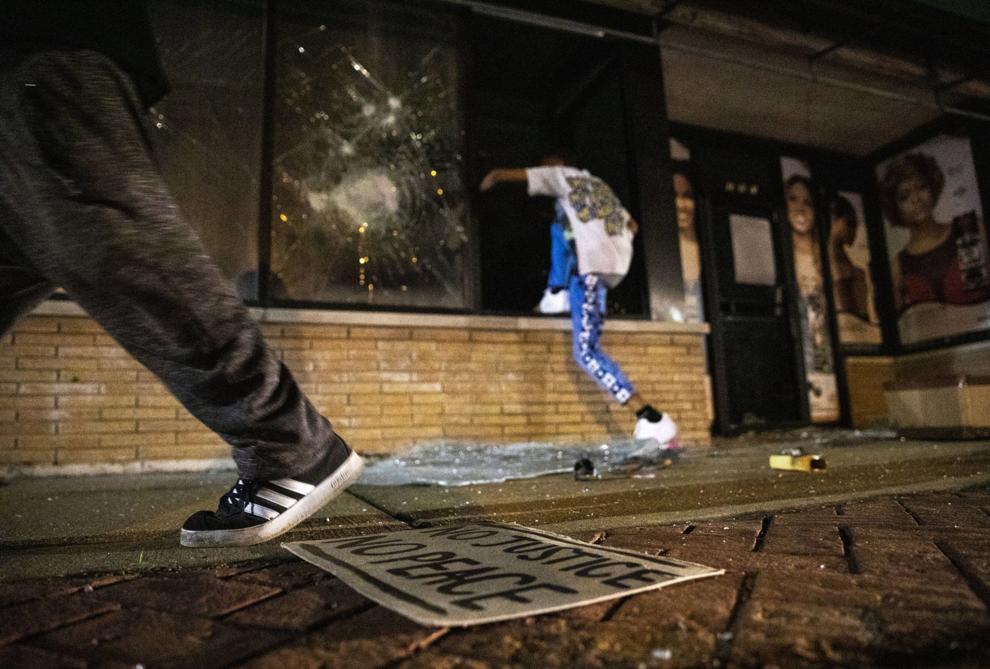 Protests in Ferguson turn violent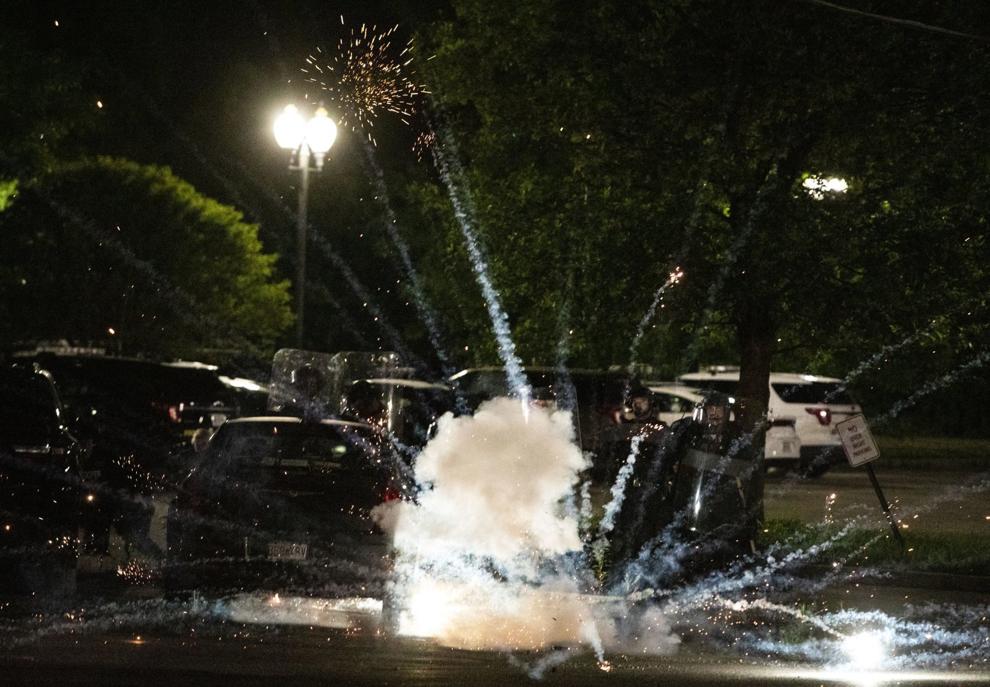 Protests in Ferguson turn violent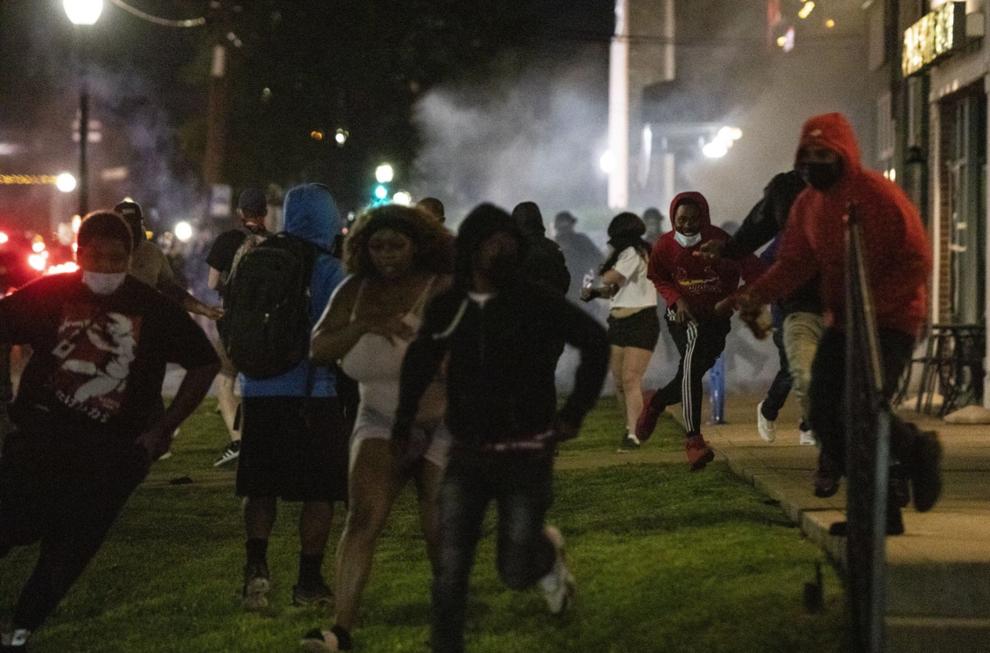 Protests in Ferguson turn violent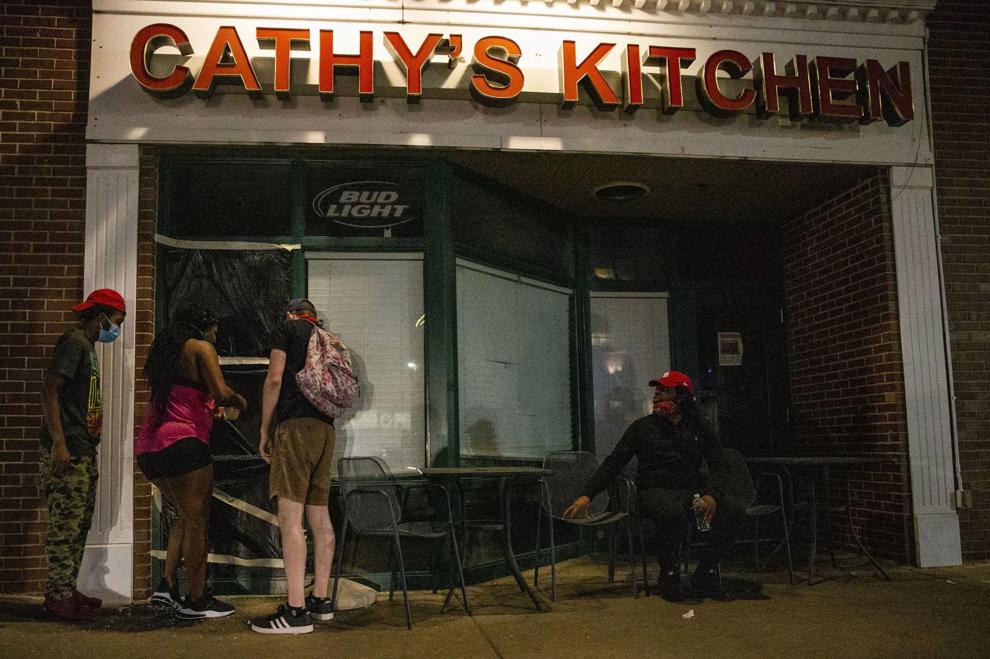 Protests in Ferguson turn violent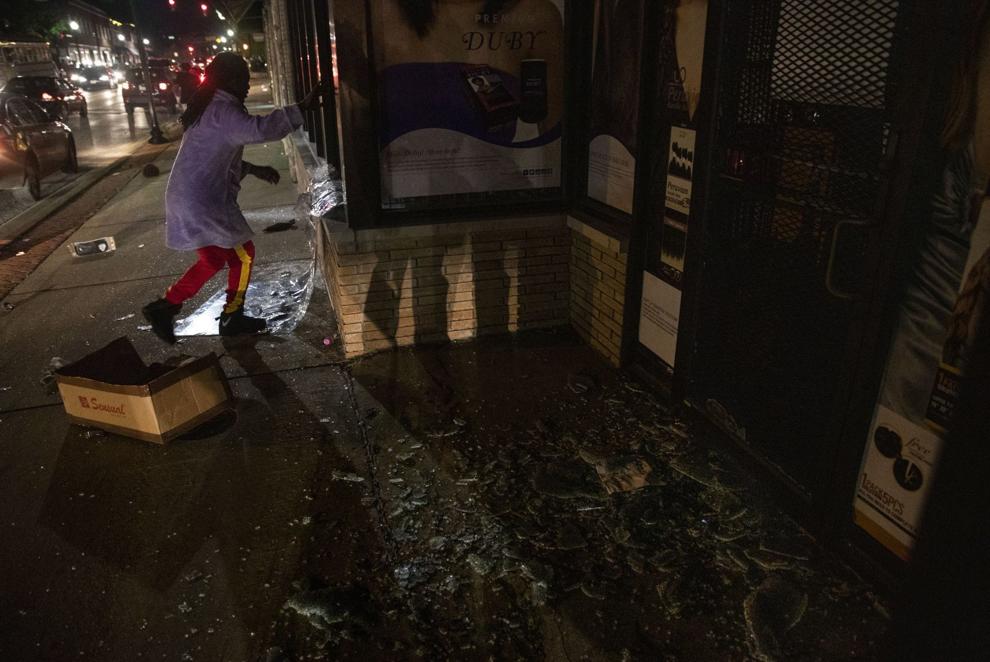 Protests in Ferguson turn violent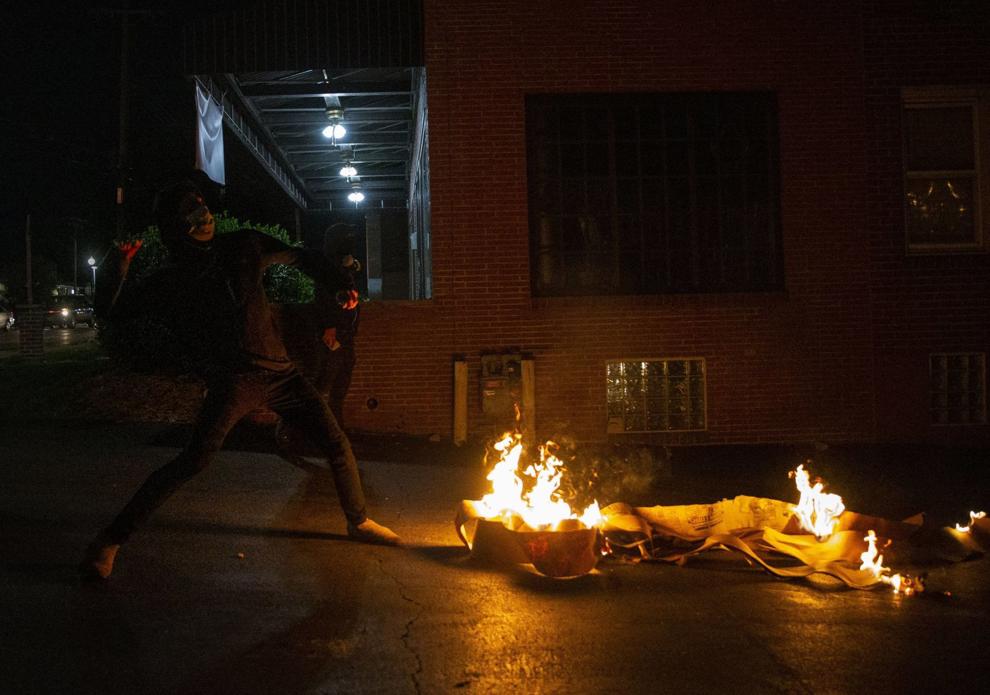 Protest returns to Ferguson to mark George Floyd death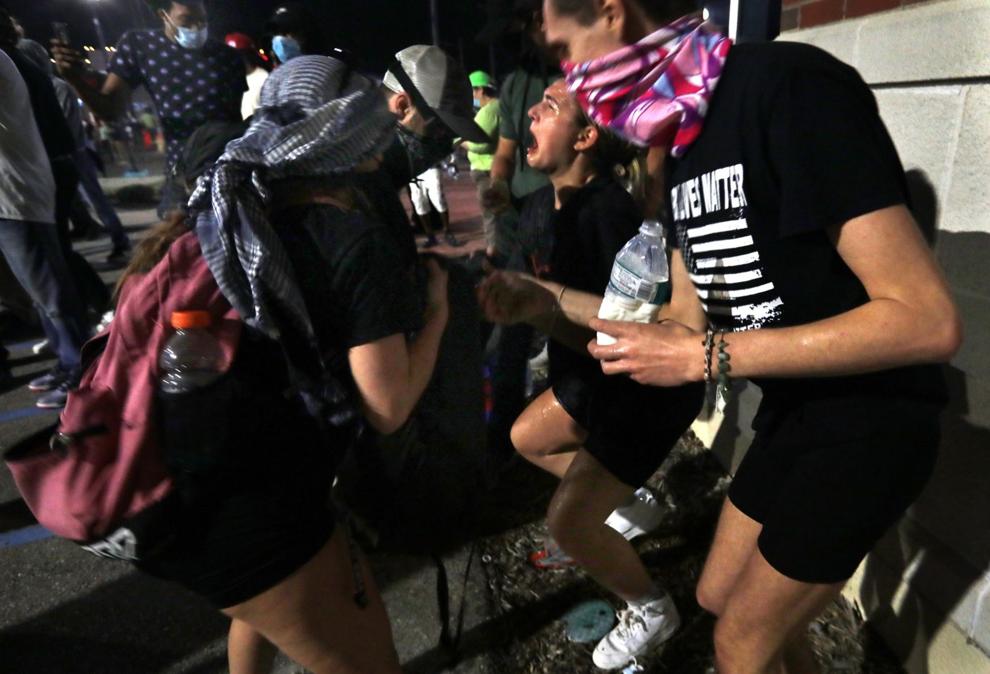 Protest returns to Ferguson to mark George Floyd death
Protest returns to Ferguson to mark George Floyd death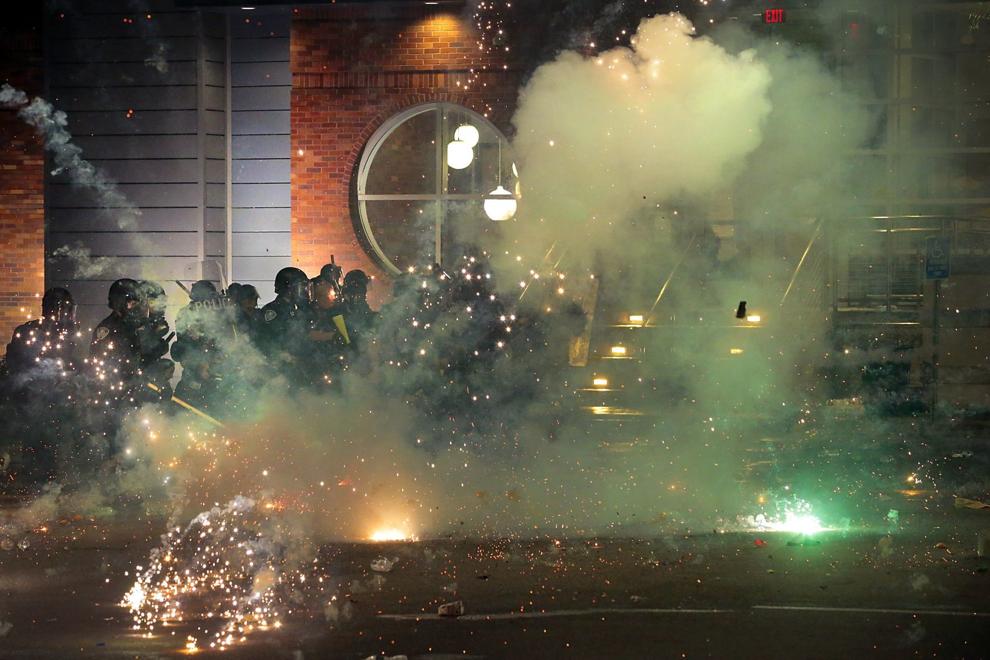 Protest returns to Ferguson to mark George Floyd death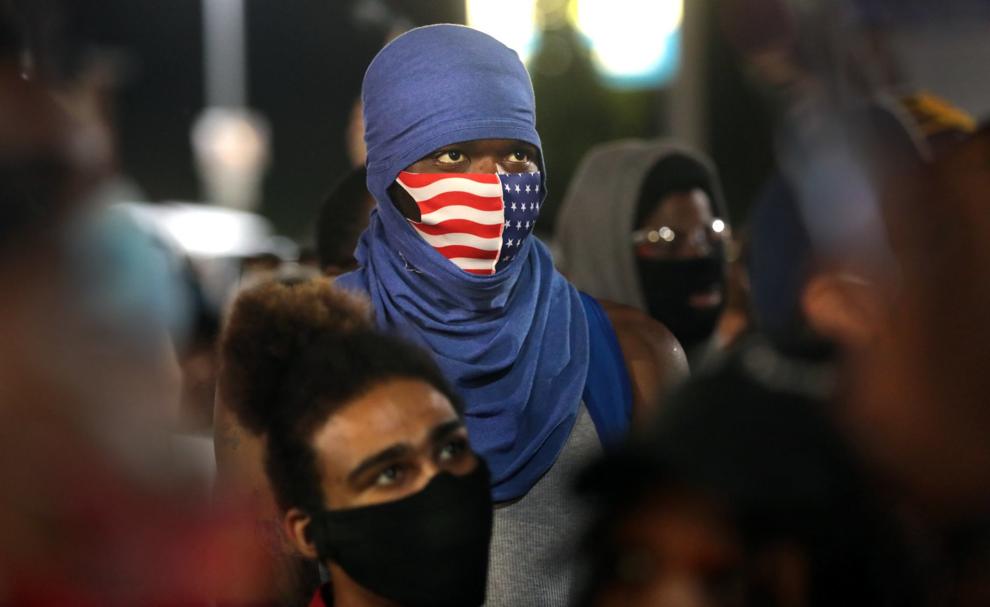 Watch now: Clayton protesters march onto Forest Park Pkwy
Watch now: St. Louis protesters voice opinion on police brutality
Michaelene Bolan, 66, of Ferguson, wheels her baby granddaughter away to head home. "There is no accountability on the actions of police. Not just here, but everywhere. I do t condone the burning and looting but I understand the anger and frustration." pic.twitter.com/j1DWunwHPZ

— Jeremy Kohler (@jeremykohler) May 31, 2020