ST. LOUIS • Former St. Louis police Officer Jason Stockley was found not guilty Friday of murdering a man while on duty, sparking hours of angry protests that continued overnight.
St. Louis Circuit Judge Timothy Wilson's highly anticipated verdict found the white former St. Louis police officer not guilty of first-degree murder and armed criminal action in the December 2011 shooting death of Anthony Lamar Smith, a black drug suspect, after a high-speed pursuit and crash.
Protesters began gathering downtown immediately after the verdict was announced Friday morning. The demonstrations were largely peaceful at first, but as the night went on, protesters seriously injured two police officers and vandalized buildings, including the home of the city mayor.
Early Friday, protesters tried to block officers from traveling on Tucker Boulevard between Clark Avenue and Spruce Street. Police used pepper spray to clear the roadway as protesters hollered, chanted and held up signs.
"My goal is to resist the power of the state," said the Rev. Renita Lamkin Green, pastor of St. James African Methodist Episcopal Church in Cape Girardeau, after standing in front of the line of police. "The power of the people is greater than the power over the people."
At one point, protesters climbed on top of a police SUV and smashed its windshield. At about 5:30 p.m., police said the downtown protests were no longer considered peaceful, and they asked people to leave.
Shortly after, protesters moved to the Central West End, where more than 1,000 marched on Euclid Avenue and on Kingshighway near Highway 40 (Interstate 64). Later Friday night, protesters gathered outside the Central West End home of Mayor Lyda Krewson, breaking windows. Krewson did not appear to be home.
Two officers were hit by bricks thrown by protesters in the area and were taken to hospitals, police said. At least five other officers sustained minor injuries throughout the day, and more than a dozen people were arrested, police said.
Gov. Eric Greitens praised law enforcement and peaceful protesters, but warned: "Violence will not be tolerated."
"Unfortunately, we did have some people who decided to engage in acts of violence," he said after meeting law enforcement officials in St. Louis. "Assaulting a law enforcement officer is not a peaceful protest. Breaking windows is not a peaceful protest. Destroying and vandalizing police cars is not free speech, and we are not going to tolerate it in the state of Missouri."
Activists, with support from some of the city's black clergy, had pledged disruptive protests ahead of Wilson's verdict. Wilson addressed such statements in his order:
"A judge shall not be swayed by partisan interests, public clamor or fear of criticism."
Damone Smith, 52, an electrician headed to work, was among the motorists being rerouted from the protest area.
"I think the verdict is disgusting," said Smith, who is black. "I'm proud of these people protesting. If you look like me, then you feel like there is no other way to express yourself in the face of this kind of verdict. Time and time again, African-American men are killed by police and nobody is held accountable."
In an exclusive interview with the Post-Dispatch Friday, Stockley said: "I can feel for and I understand what the family is going through, and I know everyone wants someone to blame, but I'm just not the guy."
The judge explained his rationale for the verdict in a 30-page document filed about 8:30 a.m. Friday. 
"This court, as the trier of fact, is simply not firmly convinced of defendant's guilt. Agonizingly, this court has pored over the evidence again and again … This court, in conscience, cannot say that the state has proven every element of murder beyond a reasonable doubt or that the defendant did not act in self-defense."
Because the state failed to prove Stockley did not act in self-defense, Wilson wrote that he could not address lesser charges of homicide or manslaughter.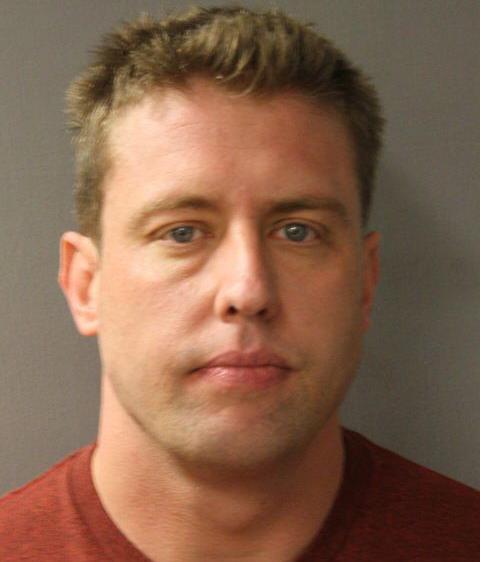 Circuit Attorney Kim Gardner said at a news conference that she was disappointed with the decision.
"While officer-involved shootings are very hard to return a guilty verdict, I am confident that we presented sufficient evidence at a trial to prove beyond a reasonable doubt that Jason Stockley was guilty of murder in the first degree," Gardner said. "But at the end of the day, it was the judge who served as the finder of fact. … I must respect Judge Wilson's decision but I stand by the evidence we presented in court."
Mayor Lyda Krewson released a statement following the verdict saying, "I am appalled at what happened to Anthony Lamar Smith."
"I am sobered by this outcome. Frustration, anger, hurt, pain, hope and love all intermingled. I encourage St. Louisans to show each other compassion, to recognize that we all have different experiences and backgrounds and that we all come to this with real feelings and experiences," she wrote.
Krewson's comment drew a rebuke from Neil Bruntrager, Stockley's lawyer.
"How do you promote all those things by creating distrust in a system that clearly worked under these circumstances?" Bruntrager said. "It is irresponsible and a disservice to the community to make statements like that. It's an insult to Judge Wilson to make statements like that. And it falsely encourages the belief that an injustice was done here when in fact justice was done."
More than a month has passed since Stockley's bench trial ended, a case that has rekindled racial tensions not seen in St. Louis since the Ferguson uprising and police killing of VonDerrit Myers Jr. in the second half of 2014.
Ahead of the verdict — and the threat of violent protests — Greitens took steps to activate the National Guard, although it did not appear to be involved in front-line work Friday.
Tear gas deployed, officers injured by thrown bricks after protesters broke windows and threw paint at Mayor Lyda Krewson's home.
Police officers in St. Louis and St. Louis County were on 12-hour shifts, and some St. Louis schools called off classes for Friday. Barricades went up around downtown courthouses and the police station, and some downtown businesses boarded up their windows.
Stockley, 36, whose home is now Houston, was charged last year with first-degree murder and armed criminal action in the death of Smith, 24. The chase began when Stockley and his partner Brian Bianchi tried to arrest Smith for a suspected drug deal at a Church's Chicken at Thekla Avenue and Riverview Boulevard and ended when the officers rammed Smith's car at West Florissant and Acme avenues.
The decision in the trial was Wilson's alone because Stockley waived his right to a jury trial. Bianchi did not testify and was not charged.
A kill shot?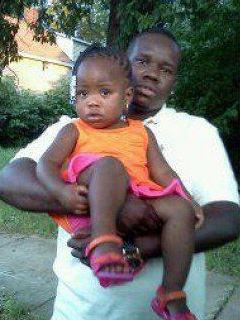 Prosecutors said Stockley carried out the premeditated murder of Smith by shooting him five times at close range and then planting a .38-caliber revolver in Smith's Buick after police pulled Smith's body from the car. They asserted a "kill shot" was fired at close range after the first four shots were fired in close succession and struck Smith in the shoulder.
Wilson quoted Dr. Gershom Norfleet, who performed the autopsy on Smith, in his ruling saying, in part, "The wound on the shoulder would not have caused Smith's death and to call it a 'kill shot' would be wrong.'"
"An obvious question the state made no attempt to answer was how Anthony Smith could have been shot in the left lower abdomen by a person standing outside the car if Smith was simply sitting in the driver's seat. Dr. Norfleet testified that the wounds in Smith's left flank could indicate that Smith was reaching for something to his right at the time the wounds occurred."
Wilson also noted that there was no evidence to support the state's contention that there was a gap in time between any of Stockley's shots.
During the chase, Stockley shouted commands to Bianchi, who drove their police SUV while chasing Smith through the Walnut Park neighborhood at speeds approaching 90 mph. Amid sirens, engine noise and squawking radio traffic, Stockley can be heard on an in-car camera video telling Bianchi "Gonna kill this (expletive), don't you know it."
Prosecutors argued the statement proved Stockley's "cool reflection" of his intent to kill Smith.
But Wilson called the events "dangerous, highly stressful and frenetic ... the antithesis of a 'cool' anything, much less reflection." 
During the trial, Stockley didn't deny making the statement but said he couldn't remember uttering it and therefore couldn't explain its meaning or context.
After the shooting, in-car camera footage shows Stockley sort through a duffel bag. Prosecutors alleged he was getting a gun to plant on Smith. 
Wilson wrote, "Stockley does not have anything in either hand during the brief periods his hands are in view on this video, immediately before he exits. The video does not show defendant trying to stealthily recover a revolver and conceal it on his person."
With some 10 city and county police officers standing near Smith's crashed car, a bystander's cellphone video showed police pulling Smith's body from the car shortly before Stockley climbed inside. Stockley testified he found a loaded revolver shoved between the center console and passenger seat. Lab tests of the gun revealed only Stockley's DNA. A plastic bag of heroin seized from the car had Smith's DNA but not Stockley's.
The DNA
Wilson devoted nearly two pages of his 30-page ruling to discussion of the DNA found on the gun police said they found inside Smith's car, saying three scientists that testified at trial said their analysis did not conclude that Stockley's blood was found on the gun as the prosecution asserted.
'While we know emotions are running high, our number one priority is protecting and serving our citizens,' St. Louis interim Police Chief Lawrence M. O'Toole
Mary Ann Kwiatkowski, a supervisor at the biology section for the police department, "could not say there was blood on the gun, and that the absence of a person's DNA on a gun does not mean that person did not touch the gun. She reiterated that if DNA is not found on a gun, all she can say is that there is no DNA there, not that someone did or did not touch the gun," Wilson wrote.
He also said that after 30 years of experience on the bench, "an urban heroin dealer not in possession of a firearm would be an anomaly."
Smith had been released from prison in May 2011, about seven months before his death. In 2010, he had pleaded guilty to weapon and drug charges and was sentenced to five years in prison. He also pleaded guilty to a theft charge from a Ferguson case and was sentenced to three years. He served 16 months in prison.
Updated at 3 p.m. with announcement that all branches of St. Louis Library closing early.
In a text message to the Post-Dispatch Friday, Joyce said only: "I'm confident that the citizens understand why this case was prosecuted."
In an interview, Bruntrager called Joyce's decision to bring charges against Stockley "an intentional misrepresentation of the facts."
"This was reckless, bringing a case like this where we are today, with the city on the brink, people are afraid, businesses are closing down, schools are closing down, this is why we are where we are today. Why give people false hope?"
"Quite frankly, the family clearly is sorely disappointed," Watkins said outside the courthouse Friday morning. "The community will be sorely disappointed, and all that we can hope for and pray for is that there is peace in the days to come."
Smith's mother, Annie Smith, said at a news conference that the judge's decision was wrong.
"They keep asking me about justice and peace. OK, I ain't got no justice. I can never be at peace. How could I be at peace with all the officers still out here that killed my child," she said. "My soul is burning and my heart is broken. I could never be at peace."
Jeremy Kohler of the Post-Dispatch contributed to this report
A timeline of events and coverage