PINE LAWN — As Metro Transit employees remained shaken and a family pleaded for help, law enforcement officials on Monday took a man into custody in connection with the weekend shooting that left a MetroBus driver in critical condition.
Jonathan Cobb, also known by his DJ name, J Traxx, was driving the 3811 bus on Lucas and Hunt Road in the Normandy area around 7:10 p.m. Friday when a person fired from outside the bus through a window, hitting Cobb in the head, said Lt. Tim Burger, an investigator with the Major Case Squad of Greater St. Louis.
Roughly 10 minutes earlier, someone shot through the driver's side window of another MetroBus about 5 miles away near North Hanley and Airport roads in Berkeley. That bus driver was not hit, but a passenger was struck by debris, Burger said.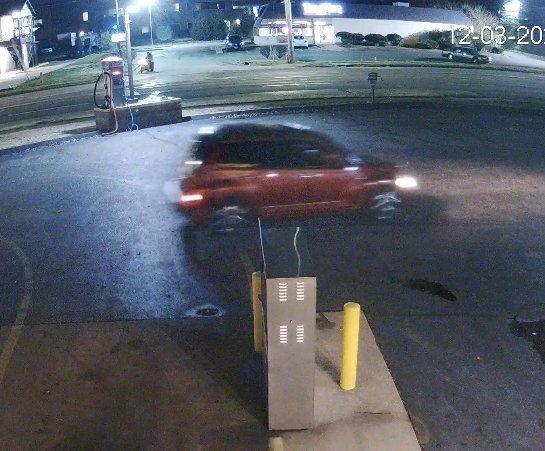 Authorities said Monday afternoon that they believed someone driving a red or maroon PT Cruiser might have been involved in the incident. They showed surveillance videos of the vehicle and offered a reward of up to $10,000 for anyone who comes forward with information that leads to an arrest.
By 8:30 p.m., a man driving a car matching that description was stopped by detectives in Pine Lawn along Jennings Station Road near Greyling Drive. That "person of interest" was taken into custody, the Major Case Squad announced in a statement.
Police continue to seek more information about the two shootings Friday, and Cobb's family pleaded at the afternoon news conference for people to lend a hand.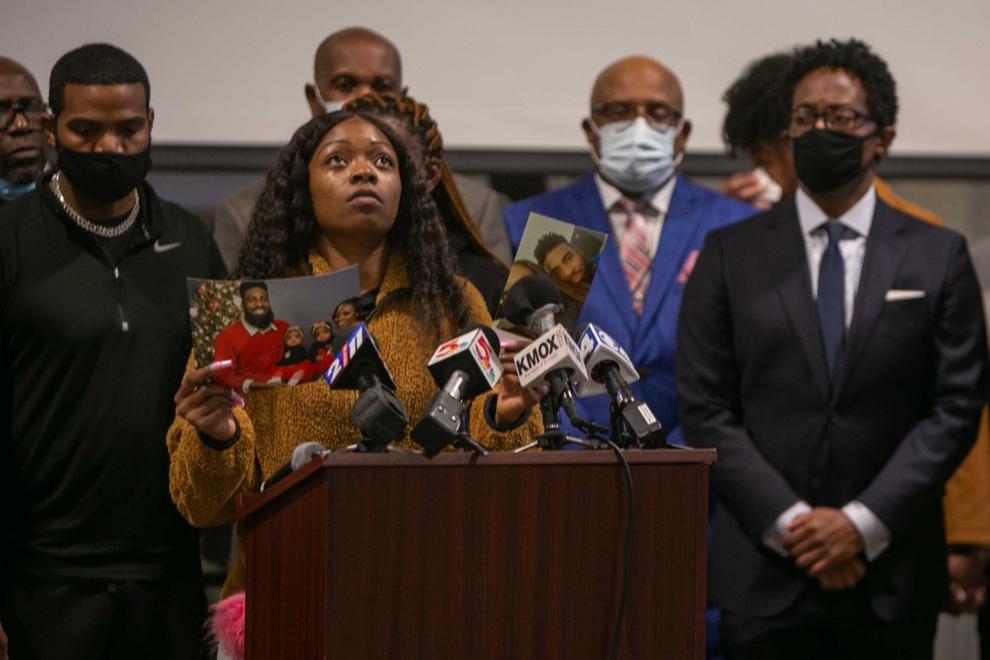 "The only thing I can do is ask you all, if you know something, please, please say something," Cobb's sister Charna Wooten said through tears. "Please, we're begging the community."
Wooten said she raised Cobb after their mother died 22 years ago. She highlighted his talents as a producer, manager and singer.
Her husband, Antoine Wooten, said Cobb was "a person of great character" who "made music you felt in your soul."
"When you hopped on that bus, he didn't care how much you didn't want to get up in the morning, he was your coffee. He made you laugh," he said.
Cobb's girlfriend, Keylla Johnson, said in addition to being an outstanding musician who idolized Michael Jackson, Cobb was a loving family man who would do anything for his 1-year-old identical twin girls.
Johnson said Cobb also enjoyed his job of nine years at Metro Transit. He worked overtime and never called off sick, she said.
"Justice is everything," Johnson said. "We need peace. We should stop doing this to each other."
Cobb's stepfather, Darryl Thomas, lamented the amount of gun violence in the region and encouraged the community to step up to help.
"If we say 'Black Lives Matter,' Black lives should matter first in the Black neighborhood," he said. "If we talk the talk, we need to walk the walk."
Bi-State CEO Taulby Roach said Monday that the agency also planned to hire 10 new "security specialists" dedicated to bus lines.
Still, he said employees and the community were "struggling."
Metro Transit on Monday announced on Twitter buses could be delayed because the shooting had taken an "emotional toll on our team." It would have "fewer operators than needed available to deliver service this evening," the Tweet said.
"To be honest with you, (our employees) are scared and intimidated," Roach said at the news conference. "I urge the public to help in bringing these individuals to justice."
Cobb is the second Metro Transit employee this year to be shot on the job. In January, MetroLink security guard James Cook, 30, of south St. Louis County, was fatally shot at the Delmar Loop station.
Anyone with information about Cobb's shooting can call the Major Case Squad line at 314-522-3811 or, if they wish to remain anonymous, CrimeStoppers at 1-866-371-8477.
Taylor Tiamoyo Harris and Daniel Shular of the Post-Dispatch contributed to this report.