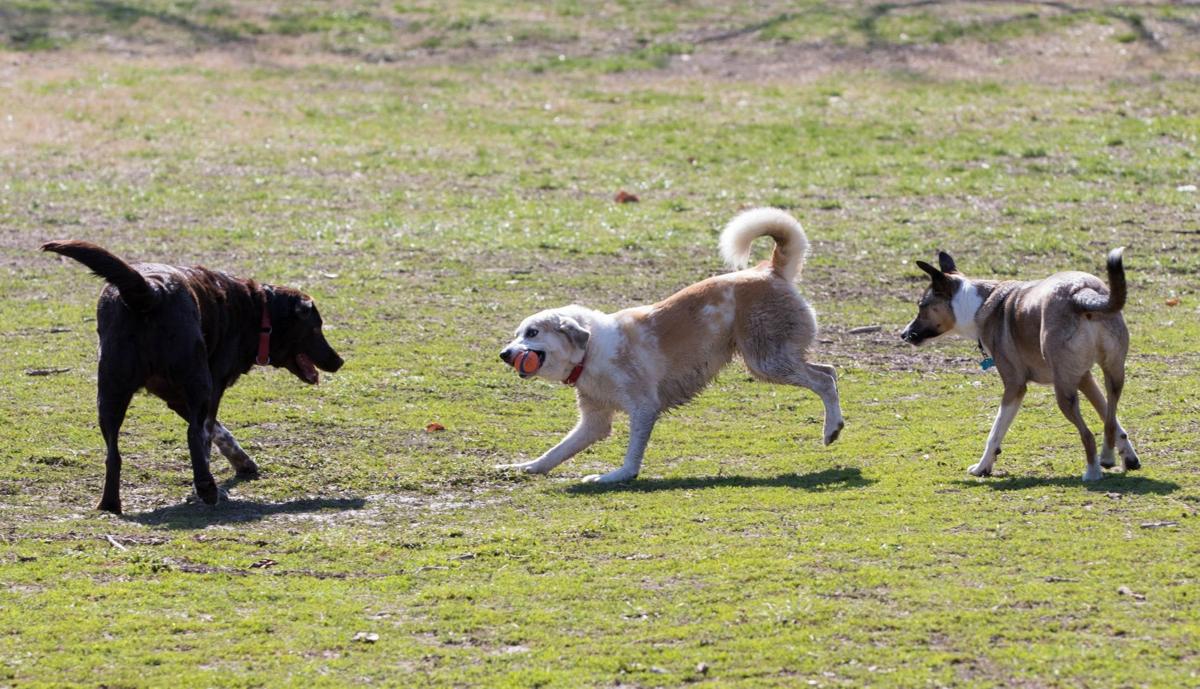 JEFFERSON CITY — Pets could be safer from mistreatment, and from being used as leverage against abuse victims, under a proposal in the Missouri Senate.
Sen. Elaine Gannon, R-De Soto, is sponsoring legislation that would allow child and adult orders of protection to include pets.
Gannon, who spoke of her bond with an English sheepdog named Mint Julep during a committee hearing Monday, said abusers often threaten pets to control their victims.
She cited statistics from the National Coalition Against Domestic Violence that 71% of pet owners entering domestic violence shelters reported their abuser had threatened, injured or killed pets. One study found 87% of such incidents happen in the presence of the victim "for the purpose of revenge or control."
Sen. Greg Razer, D-Kansas City, thanked Gannon for sponsoring the legislation. "We all have a Mint Julep in our lives," he said.
Razer said a domestic violence shelter in Kansas City, Rose Brooks, has started offering shelter to pets because victims don't want to leave them behind.
Scott Mason, a spokesperson for Rose Brooks, told the Post-Dispatch the shelter has been housing pets since 2012, both in a shelter and in residents' private rooms.
"So many clients were saying they would not leave their abusive relationship without bringing their pet with them," he said. "It was evident to us that we needed to remove that barrier."
Mason said a major reason clients feared leaving their pets was that abusers often used pets as "pawns" and threatened to harm them.
Rose Brooks' website says the idea for the pet shelter came after a woman refused to leave behind a Great Dane that had saved her life by lying on top of her during an attack from her abuser.
As a former assistant prosecutor "we frequently saw people coming to court seeking orders of protection," Briscoe said, "… and then the next day they would come to court and drop it," because the abuser had threatened to kill or hurt their pet.
Jennifer Carter Dochler, Missouri Coalition Against Domestic and Sexual Violence public policy director, said in an email that the coalition submitted written testimony in support of the bill instead of testifying in person because of the COVID-19 pandemic.
"Pets are part of our family. … Thirty-five states allow judges to include companion animals on protection orders issued," she said in an emailed statement. "Among these 35 are five of the eight states that border Missouri (Iowa, Illinois, Tennessee, Arkansas, and Oklahoma). It is time Missouri protects our pets in protection orders."
A representative of pet welfare group Stray Dog Policy also testified in support of the bill during the hearing.
Courts grant orders of protection to shield abuse victims from being stalked, threatened, assaulted or disturbed. They often include specific orders meant to protect the victim, such as forbidding the alleged abuser from going to their home or contacting them.
Gannon's proposal says the orders also could be granted to prohibit a person from abusing or threatening a pet. Judges could determine custody of a pet or order the payment of medical bills resulting from abuse of a pet.
Pets could not receive orders of protection on their own, but would always be connected to an order for a person, Gannon clarified during the hearing. The legislation applies only to companion animals rather than to livestock.
The provisions would add to a long list of tools judges can use to protect victims and reduce abusers' leverage over them. It's up to an individual judge's discretion which orders they use in a given case.
After a hearing, a full order of protection can currently include temporary child custody and visitation orders; create requirements to pay child support, rent or mortgage payments, maintenance for a spouse, or medical bills related to abuse; and assign possession of important property, such as keys, vehicles and checkbooks.
Gannon said the issue of pets and domestic violence caught her attention because "pets are almost like your children."
"If I'm upset about something or I'm lonely I've got her," Gannon said of Mint Julep. "She is a true companion for me and my husband."
Originally posted Monday at 4 p.m.