ST. LOUIS • A St. Louis man has been sentenced to 16 years in prison after reaching a plea deal with prosecutors in connection with a deadly 2016 holdup.
Circuit Judge Michael Noble on Thursday sentenced Dion T. Sanders, 24, of the 1000 block of North 11th Street.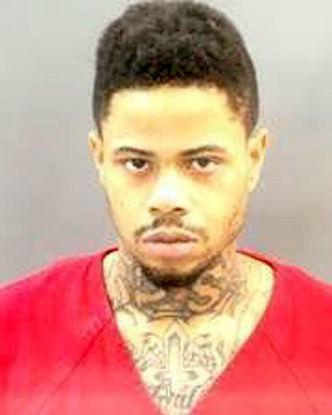 Sanders pleaded guilty Aug. 24 to reduced charges of second-degree murder (also called felony murder), assault, attempted robbery and three counts of armed criminal action.
Sanders was charged in February 2017 with first-degree murder and the other counts in the Dec. 22, 2016, shooting death of Keith Armstrong and the wounding of another man.
Sanders approached Armstrong, 56, and another man, then 65, who were on a front porch shortly before 10 p.m. in the 2000 block of Destrehan Street in the city's Hyde Park neighborhood, charges said. Sanders announced a holdup, and after a struggle, shot Armstrong in the chest and the other man in the hand.