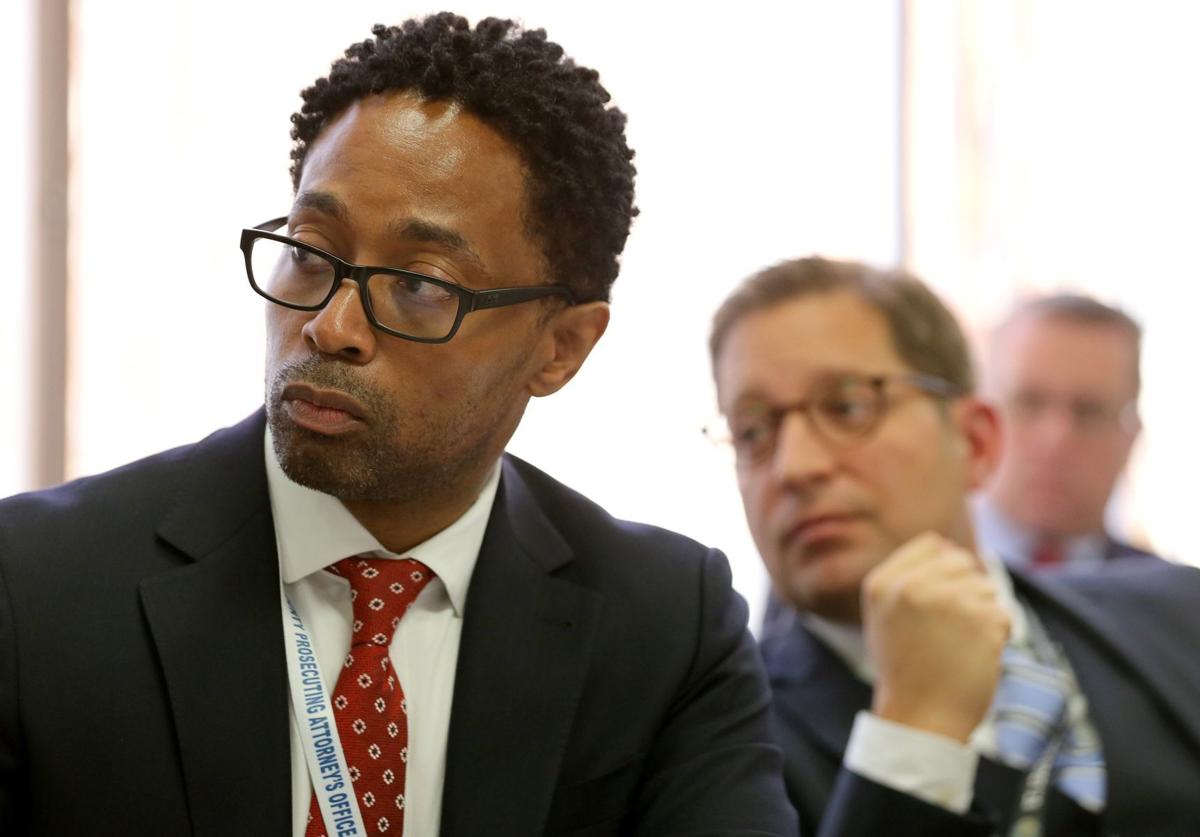 CLAYTON — The union that represents St. Louis police and St. Louis County prosecutors filed suit against county officials on Tuesday, saying they have refused to bargain with the union in good faith.
The lawsuit, filed in St. Louis County Circuit Court, asks a judge to order officials to bargain with the St. Louis Police Officers Association. It also asks a judge to rescind changes to conditions of employment imposed by St. Louis Prosecuting Attorney Wesley Bell since Jan. 1, 2019.
Doug Moore, a spokesman for County Executive Sam Page, wrote in a message in response to questions about the suit that, "this is the first time we've heard that they were interested in talking to us about it. Lawsuit or not, we will bargain with any properly constituted union as the law requires. We will reach out to the union representatives to see where communications fell apart."
A Bell spokesman could not be reached for comment.
The lawsuit contends that in a Dec. 17, 2018, vote, 33 employees of the prosecutor's office voted in favor of the union and 11 were opposed, out of 54 eligible prosecutors and investigators.
Since that vote, Bell and and county officials have refused to bargain with the union, the suit said. That refusal violates the Missouri Constitution, which allows employees to "organize and bargain collectively through representatives of their own choosing," the suit said.
Although Bell has said he supports the right to unionize, he has said that having prosecutors represented by the SLPOA "presents an inherent conflict of interest" because they sometimes work with city police officers.