UPDATED Friday with charges against teens.
ST. LOUIS — Two teenagers have been charged in last month's killing of a 19-year-old woman in St. Louis.
Police said Friday that the Circuit Attorney's Office charged Jalin Jefferson, 17, and Corey Hardy, 18, in the Oct. 17 shooting death of Isis Mahr in the city's Baden neighborhood. Mahr, a cousin of former lawmaker Maria Chappelle-Nadal, died after a quadruple shooting about 1:30 a.m. in the 8600 block of Goodfellow Boulevard.
The teens were charged with first-degree murder, three counts of first-degree assault and four counts of armed criminal action. Police said Jefferson lived in the 10300 block of Viscount Drive in St. Louis County and that Hardy lived in the 4500 block of Whisper Lake Drive in Black Jack.
Police said in charges that they found Mahr unresponsive in the front passenger seat of a vehicle on Goodfellow. Paramedics pronounced her dead. The driver and two rear passengers also had been shot. The driver told police he was stopped at a red light when Hardy and Jefferson pulled up next to their vehicle and started shooting. The driver later identified Hardy and Jefferson as the shooters.
A judge held Hardy and Jefferson without bail. The men did not have lawyers yet.
It is not Jefferson's first murder case.
Mahr graduated from Cardinal Ritter College Prep in 2020 and played soccer and basketball there. Her father, Atif Mahr, said she regularly mentored youngsters at the Wohl Community Center, 1515 North Kingshighway. He said Isis worked as a nursing aide at a senior community and would have begun nursing school in January.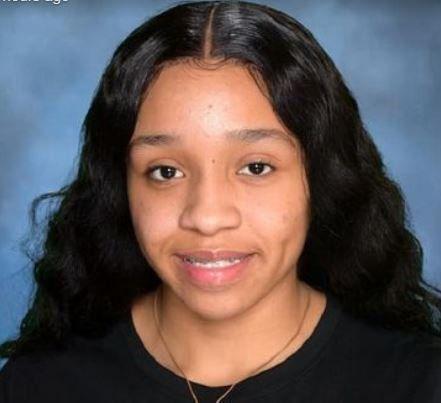 In an interview Friday with the Post-Dispatch, Atif Mahr, 47, said he feels a sense of relief that Jefferson and Hardy are in custody.
"I have to continue my fight for my daughter," he said. "So as I feel some relief, I know we're just getting started and not only a fight for my daughter but a fight to work on the violence in our communities."
He said he hopes the Jefferson's newest murder case has a different outcome than the one that was dismissed in September.
"I hope the city of St. Louis doesn't drop the ball and protects the witnesses in this case, and that way the witnesses don't feel intimidated and they do the right thing and justice is served," he said. "Somehow, this first case, somebody dropped the ball and we missed out on an opportunity where he wouldn't have been able to be out and hurt anyone else."
Atif Mahr said he's not sure who or what's to blame for the dismissal of Jefferson's first murder case. He said he'd rather focus his energy on promoting non-violence and strengthening gun laws.
"The justice system does work, and just like anything, nothing's perfect," he said. "I can be angry at the justice system ... instead of being angry at the system, I want to get involved in the system and see where I can voice my opinion where I can be of some service."
He said he believes a lack of family support is the main reason youths resort to violence and that lax gun laws make guns more accessible to young people.
"All of this starts at home," he said. "You must receive love at home. If you're not loved at home, how can you love anyone else in society or give 2 cents about? Because your entire life you've never experienced love — not the love that I bestowed on my daughter, not the love that she returned to others that she didn't even know."