ST. LOUIS — St. Louis police officers arrested protesters — including Alderman Megan Ellyia Green — who were sitting in the middle of Washington Avenue downtown Monday as part of a union rally for local janitors.
A total of 17 people were arrested, according to a union spokesman.
Monday morning, protesters with the Service Employees International Union Local 1 gathered with other union supporters and local officials to march down Seventh Street, beginning at Market Street and ending on Washington Avenue near the America's Center Convention Complex.
Shortly after noon, a group of protesters put down a white cloth on the street and sat in a circle singing and chanting for several minutes before St. Louis police officers peacefully took them into custody with flexcuffs.
The rally was meant to raise awareness of St. Louis janitors' contract negotiations and their demand for wages to be raised to $15 an hour.
"I think when the community calls on you to show up, you need to show up," Green said in an interview before the arrests took place. She described herself as a longtime proponent of a $15 minimum wage.
"It's allowing folks to work one job instead of two or three," Green said.
The statewide minimum wage set by Missouri law is $9.45 an hour, up from $8.60 in 2019. The federal minimum wage, which hasn't changed since 2009, is $7.25 an hour.
On Jan. 17, St. Louis Mayor Lyda Krewson set $15 as the new minimum wage for the city's lowest-paid civil service employees. City Treasurer Tishaura Jones last year did the same when she won approval of a new $15 minimum wage for 99 of her office's lowest-paid jobs, including many in the city parking division.
Monday's protest was noted by U.S. Sen. Bernie Sanders, who said in a post on Twitter that he stands with SEIU Local 1 and its allies "who are risking arrest today in St. Louis to fight for living wages and respect on the job."
At the event, Charles Harris said he has been a janitor for the Whitfield School for 17 years and makes $10 an hour.
With a $15-per-hour wage, Harris said, "You can put more food on the table. ... And you can afford your house."
He added: "It's like dignity. You want dignity for you and your family."
Photos: Arrests made during protests for janitor raises
Arrests made as protesters call for pay raise for local janitors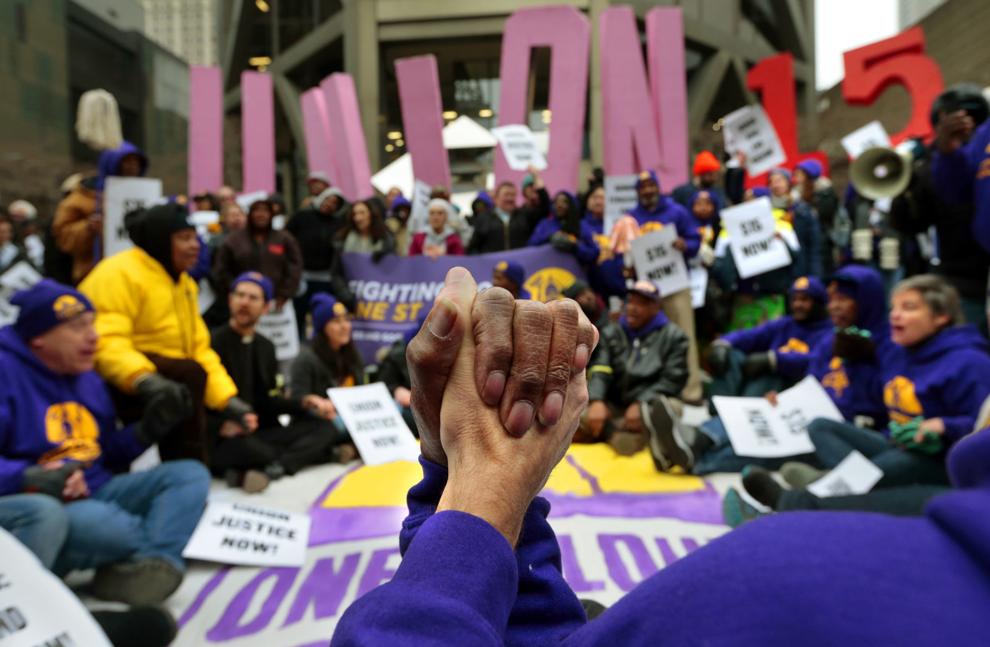 Arrests made as protesters call for pay raise for local janitors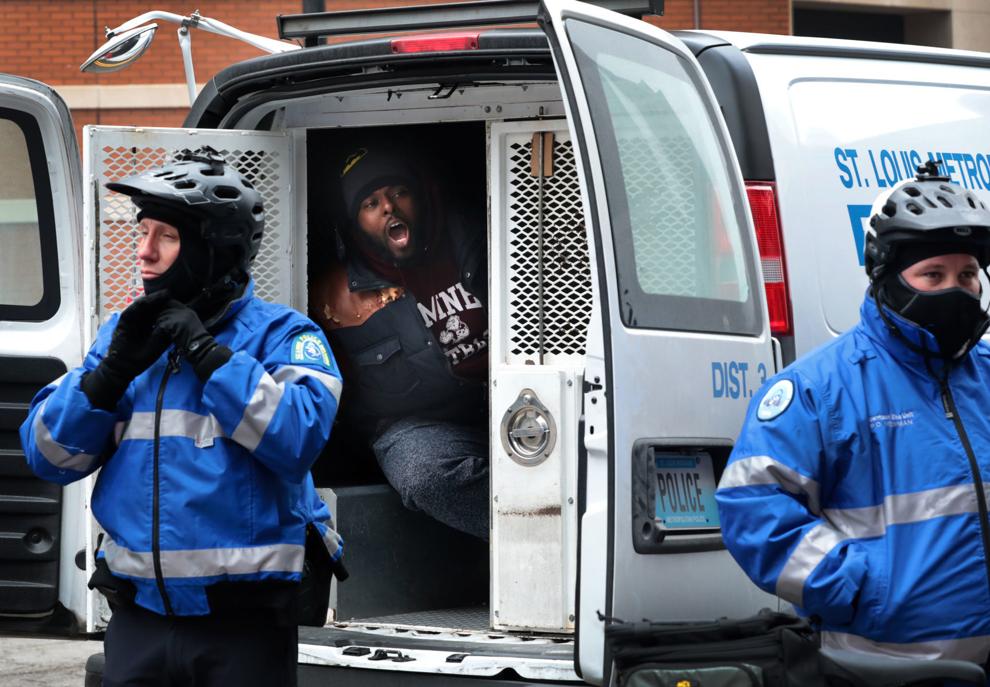 Arrests made as protesters call for pay raise for local janitors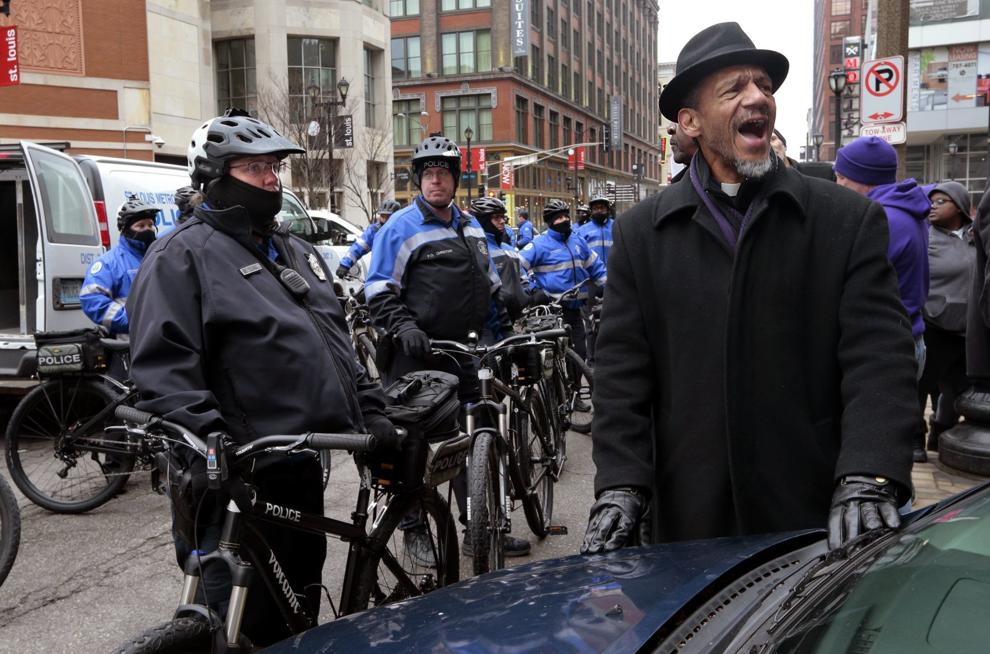 Arrests made as protesters call for pay raise for local janitors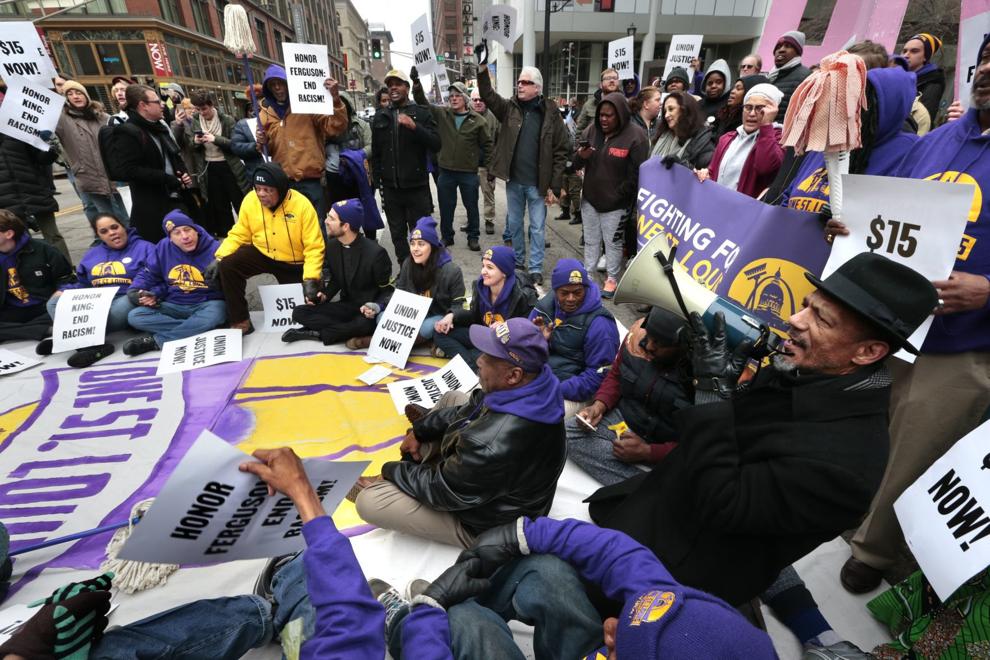 Arrests made as protesters call for pay raise for local janitors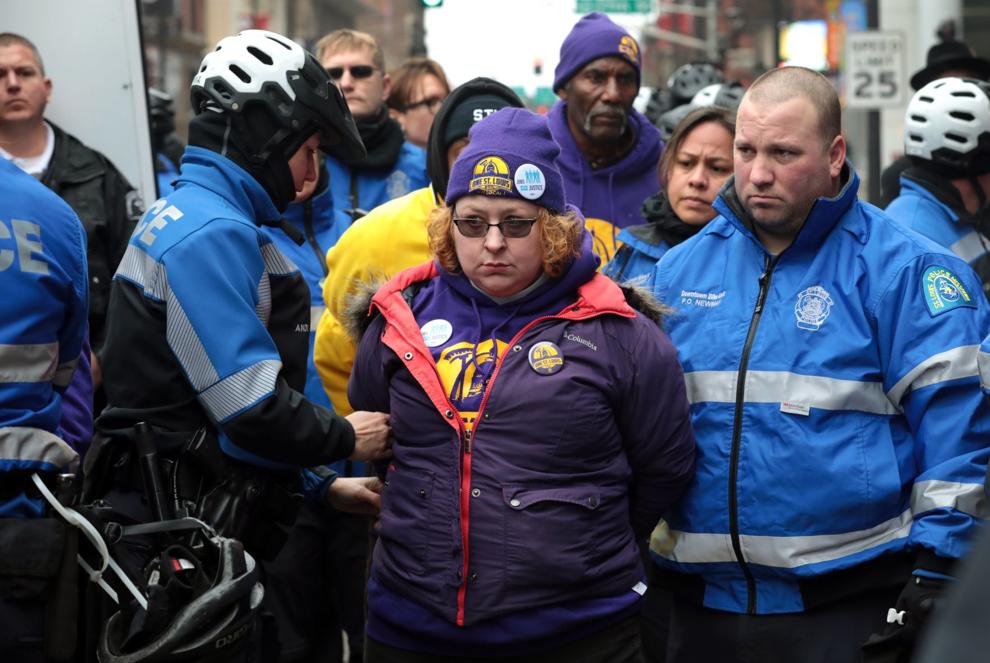 Arrests made as protesters call for pay raise for local janitors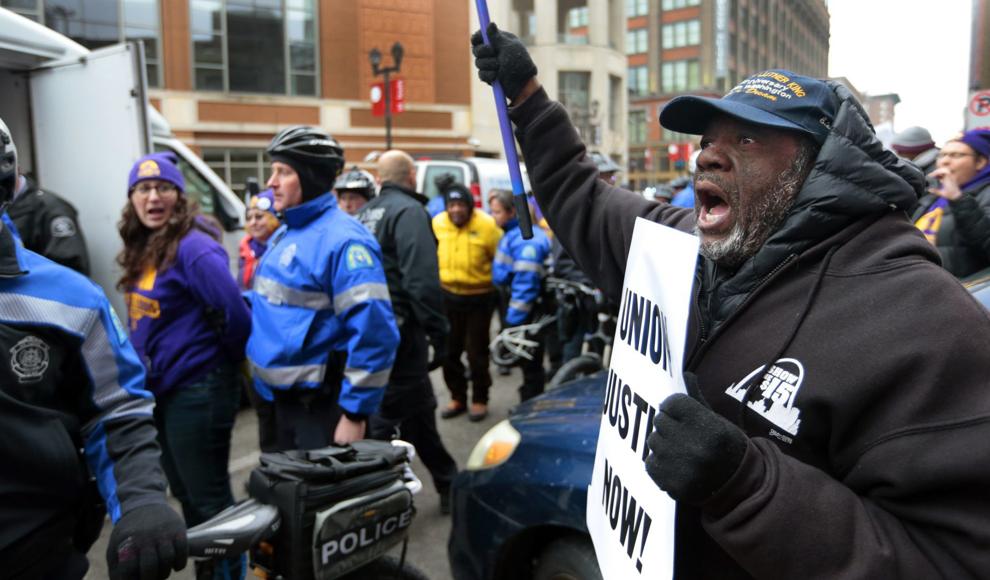 Arrests made as protesters call for pay raise for local janitors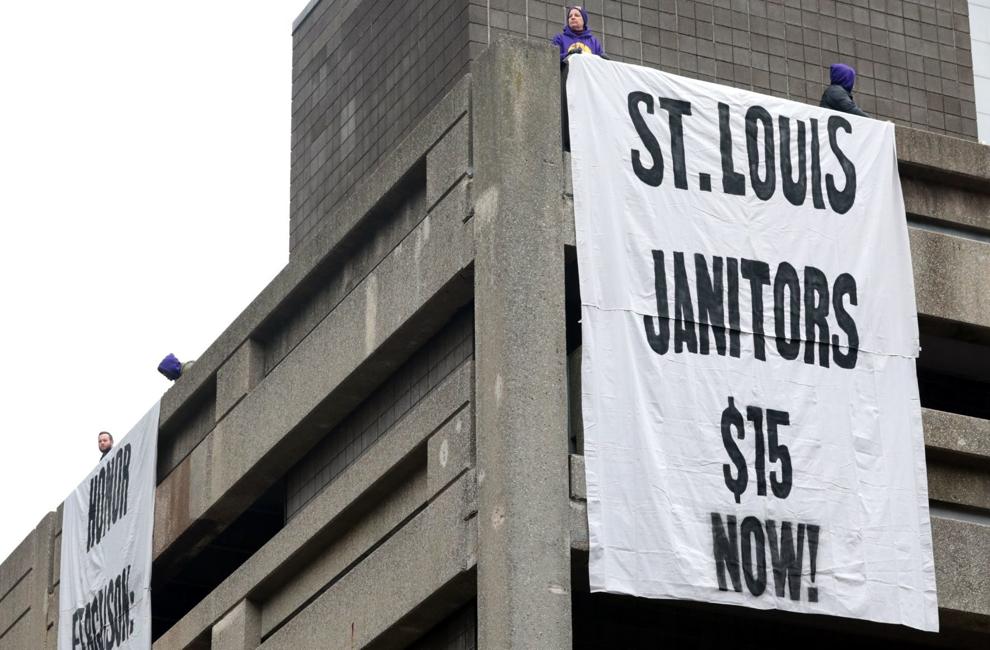 Arrests made as protesters call for pay raise for local janitors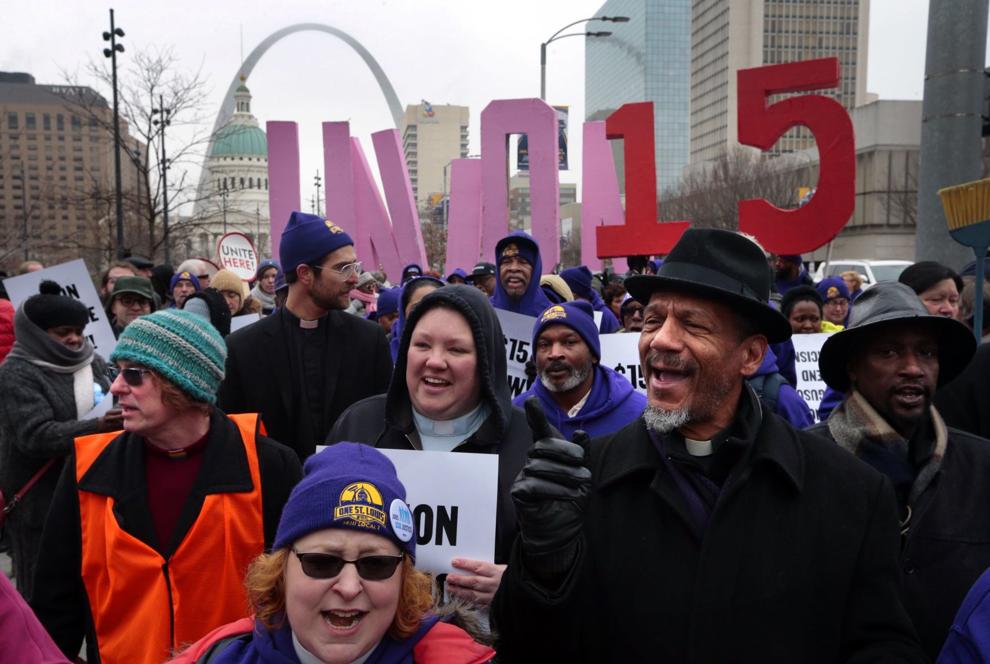 Arrests made as protesters call for pay raise for local janitors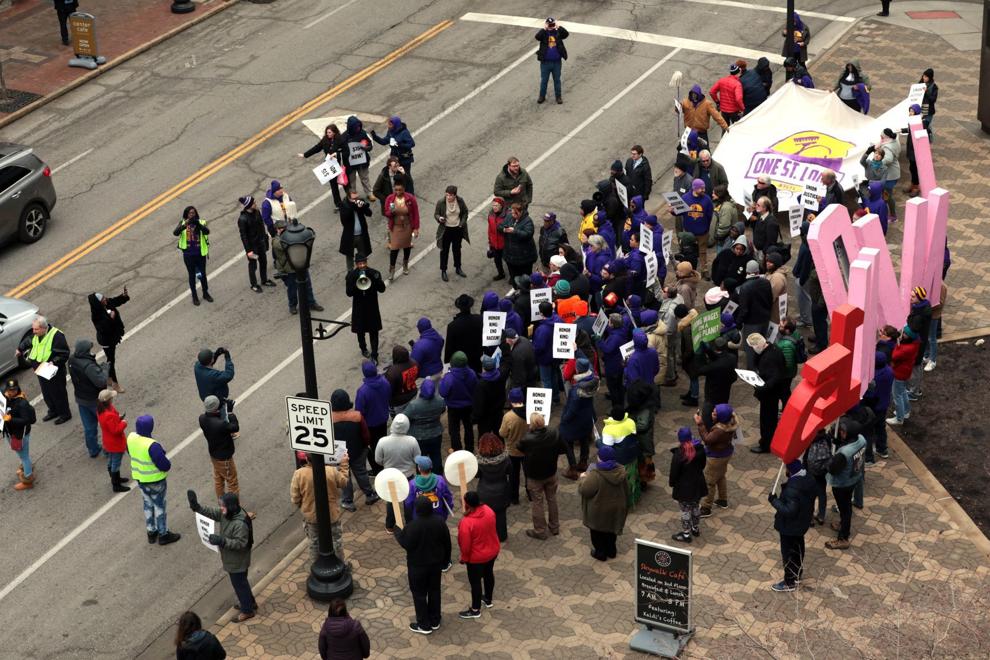 Arrests made as protesters call for pay raise for local janitors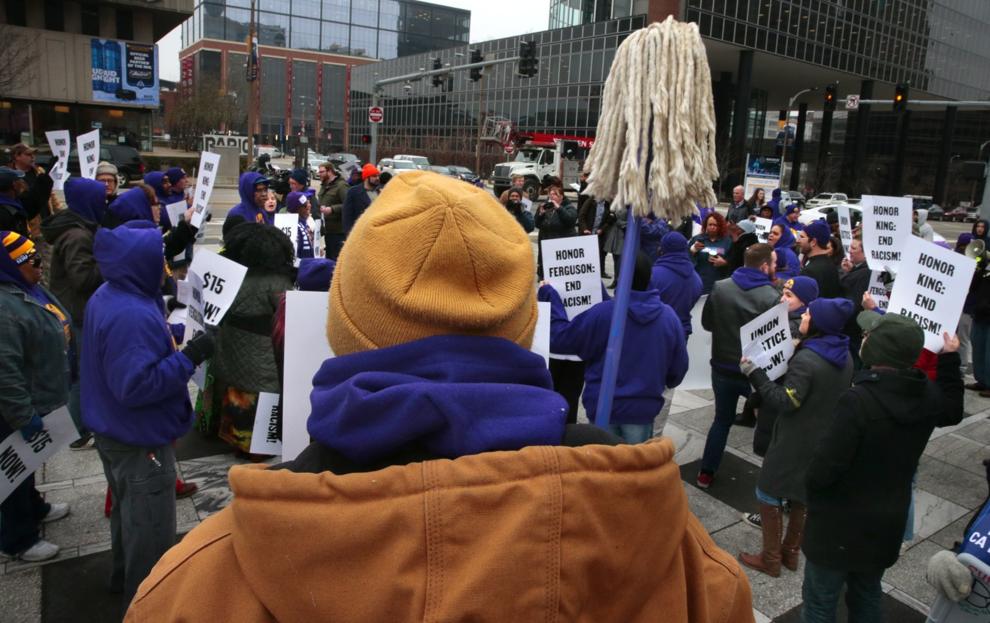 Arrests made as protesters call for pay raise for local janitors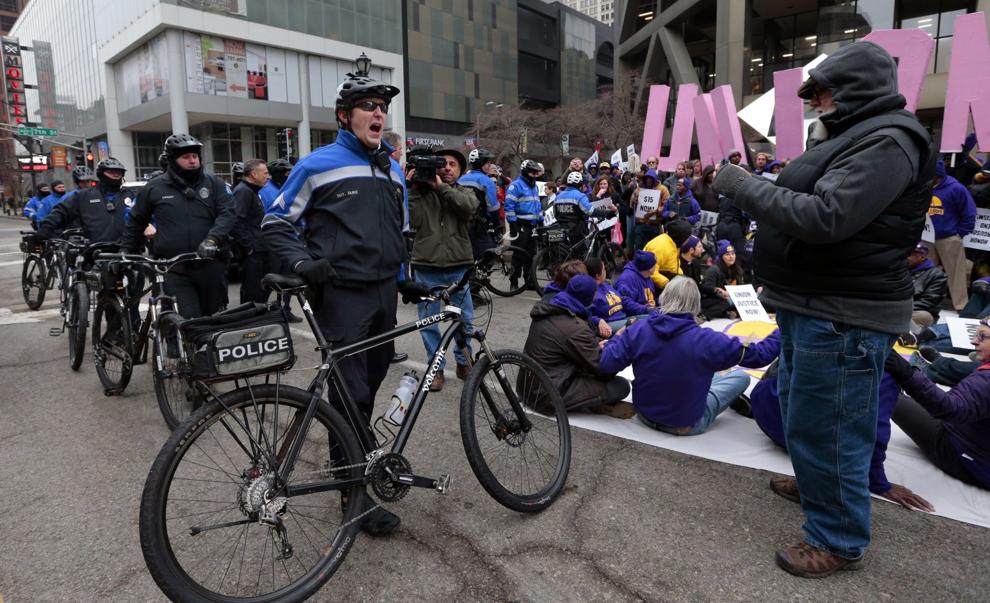 Arrests made as protesters call for pay raise for local janitors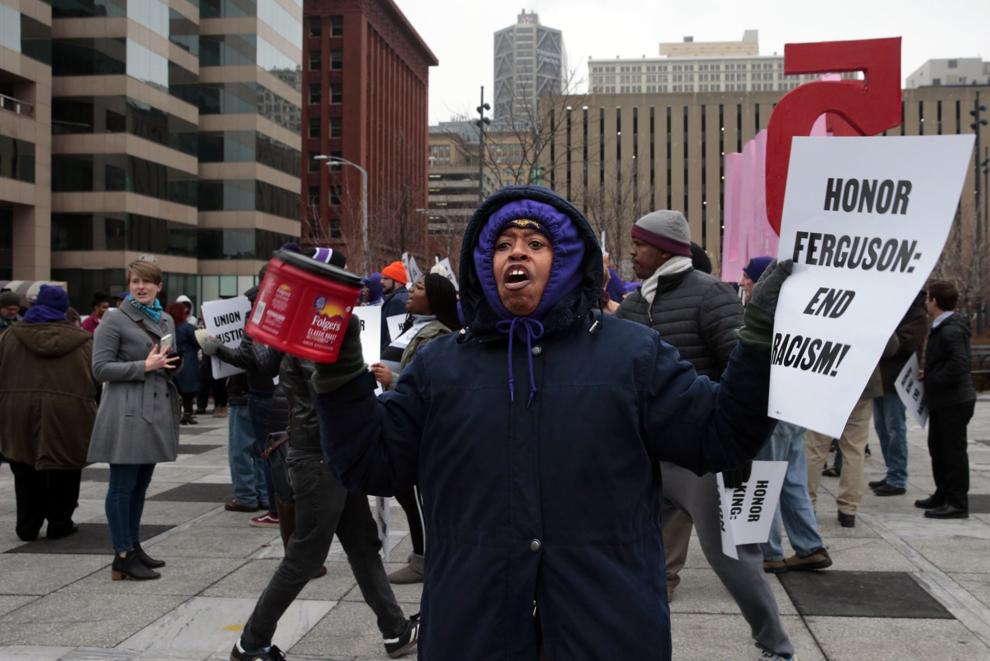 Arrests made as protesters call for pay raise for local janitors
Arrests made as protesters call for pay raise for local janitors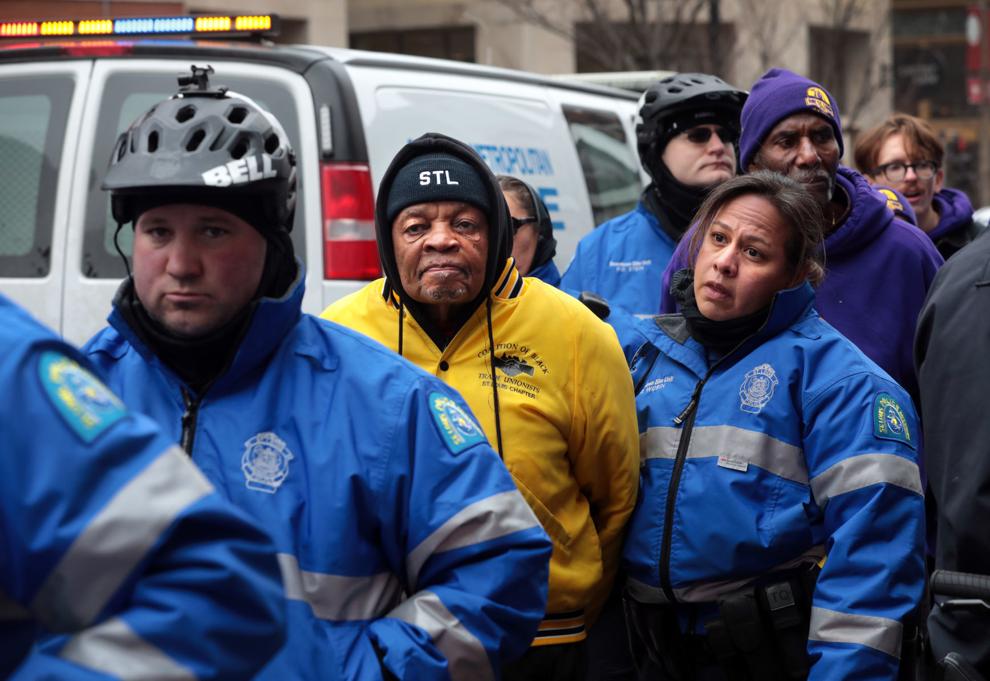 Arrests made as protesters call for pay raise for local janitors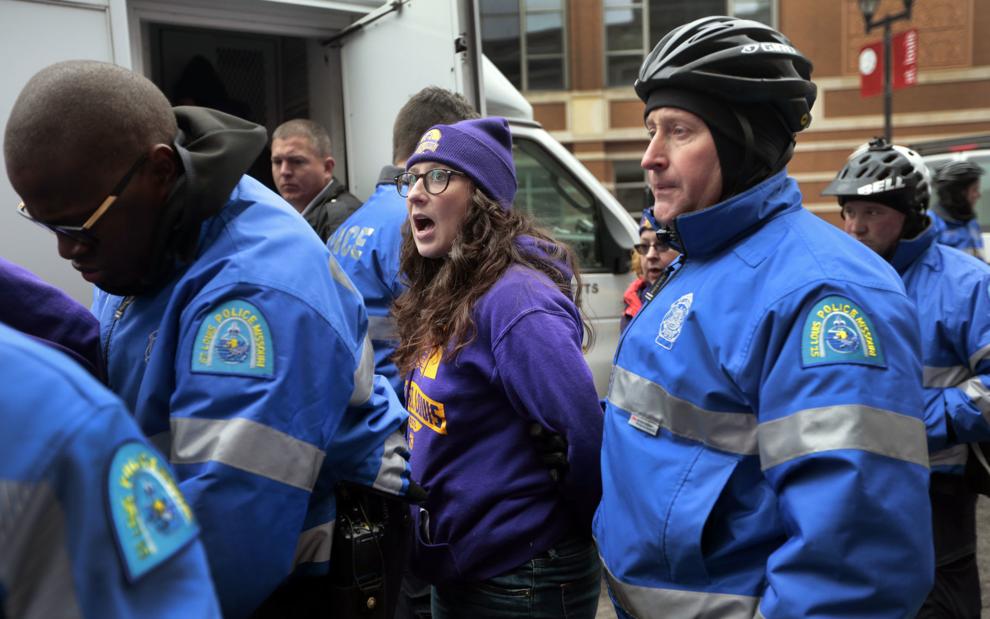 Arrests made as protesters call for pay raise for local janitors