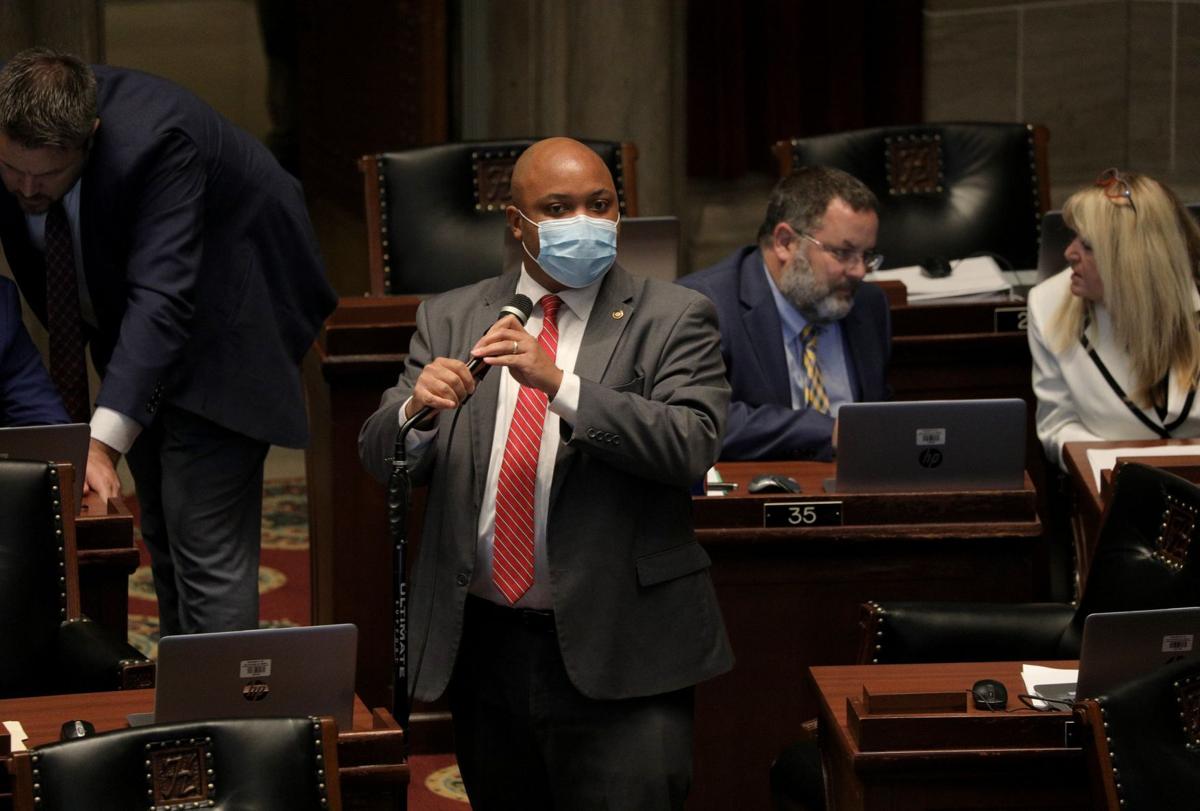 JEFFERSON CITY — Consensus between lawmakers and the Missouri Sheriffs' Association on limiting police "chokeholds" proved elusive Monday during a hearing of the House Special Committee on Criminal Justice.
The chairman of the committee, state Rep. Shamed Dogan, R-Ballwin, was seeking to build support around a list of police reforms ahead of next year's legislative session.
The hearing followed the high-profile death in May of George Floyd in Minneapolis, who suffocated as Officer Derek Chauvin pressed his knee on Floyd's neck.
Rep. Tony Lovasco, R-St. Charles County, asked whether controversial police use of force techniques foster hostile attitudes among the public.
Kevin Merritt, executive director of the Missouri Sheriffs' Association, said Floyd's death wasn't due to any technique sanctioned by those who train law enforcement.
"I am in no way diminishing what happened to Mr. Floyd," Merritt said. "But that is not a technique that's sanctioned; that's not a technique that's taught."
Asked by Dogan whether officers should only apply "respiratory holds" when deadly force is justified, Merritt said yes, and agreed that no such restrictions currently exist in state law.
But asked if state law should limit holds to deadly force situations, Merritt said no.
"State law cannot encompass every use of force that could be considered deadly force," Merritt said. "We don't have a law that says you cannot hit the person in the head with your Maglite except in a deadly force situation. We don't have those type of laws." Maglite is a brand of flashlight.
Dogan said, "You shouldn't be using something that can kill me unless your life is in jeopardy if you're a law enforcement officer."
Kemp Shoun, lobbyist for the Missouri State Troopers' Association, also testified at the hearing.
Lovasco urged soon-to-be House Speaker Rob Vescovo to continue the Special Committee on Criminal Justice in the next General Assembly.
Dogan was also seeking input on proposals to limit no-knock police raids and ban on-duty sex by officers.
Angela Zorich, of south St. Louis County, testified via phone.
"What I heard was 'boom! pop, pop, pop!' That's how fast, on entry. They hit the door and then started shooting," Zorich said. "The sound of my grandson screaming is something that I will never forget.
"I find it appalling that the police are allowed to execute these warrants at the discretion of the officer without any oversight from the courts," she said.
The committee didn't debate any specific legislation Monday and, with the scope of Gov. Mike Parson's special session limited to budget matters, won't begin advancing legislation before January.
Dogan said at the end of the hearing it was "a good step" that the committee was able to meet with law enforcement.
Shake off your afternoon slump with the oft-shared and offbeat news of the day, hand-brewed by our online news editor, Mandy St. Amand.