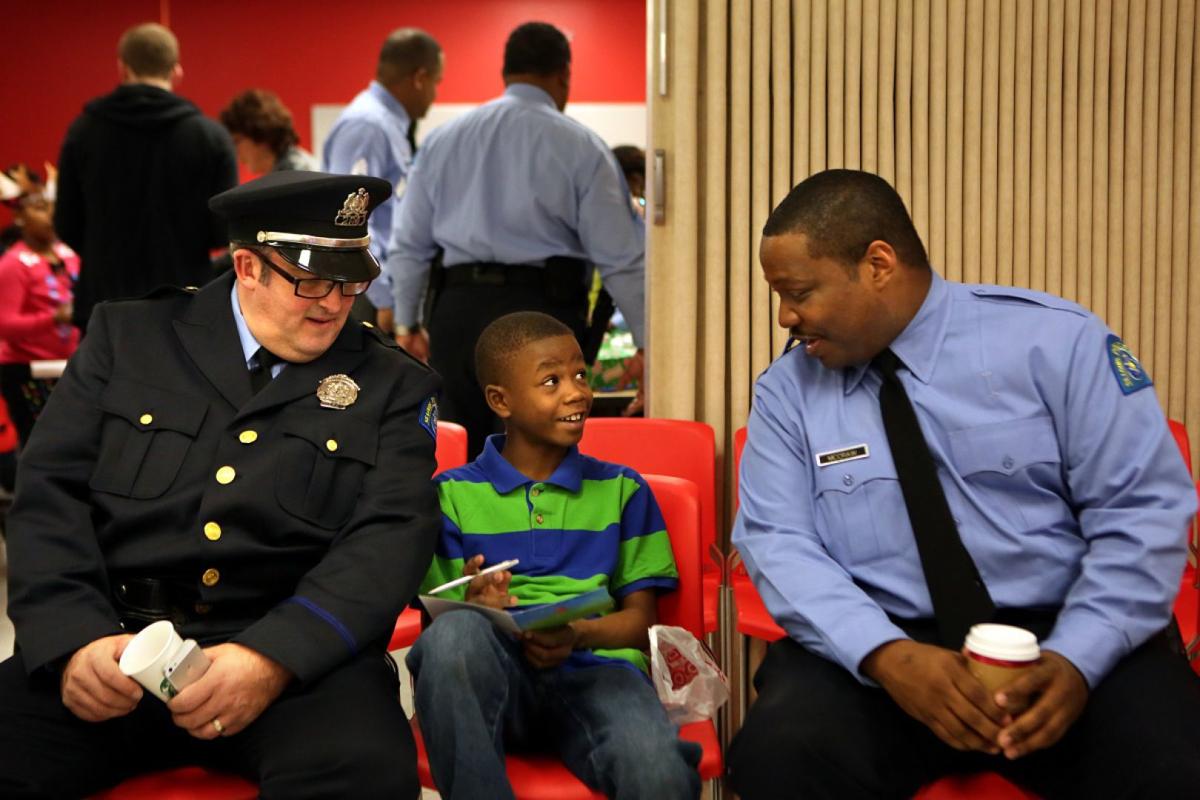 ST. LOUIS • Seven area police departments have teamed with the Big Brothers Big Sisters of Eastern Missouri to provide mentors to children in the region.
The organization launched its "Bigs In Blue" partnership with the St. Louis Police Department in 2012. The partnership announced Wednesday will expand the program in that department and adds St. Louis County, Ferguson, Florissant, Maryland Heights, Normandy and St. Louis Community College police.
Big Brothers Big Sisters says program aims to connect St. Louis youths with men and women in law enforcement "to build strong, trusting and enduring relationships between law enforcement, youth, families, and the communities they serve."
Former St. Louis Police Chief Dan Isom was named chairman of the Bigs In Blue program. He and his wife are active in Big Brothers Big Sisters and have a 9-year-old "little brother." Isom and Kelvin Adams, superintendent of St. Louis Public Schools, created the Bigs in Blue program in 2012.
Big Brothers Big Sisters of Eastern Missouri hopes to expand the program to every police department in St. Charles, Jefferson and St. Louis counties, and in the Cape Girardeau area.