A piece of the municipal court reform measure signed into law Thursday by Missouri Gov. Jay Nixon isn't a reform on courts, but on the local police departments that keep them hopping.
It establishes an accreditation process for police departments in St. Louis County, which have, until now, enjoyed the discretion to follow generally accepted standards, or their own standards, or no standards at all.
The county's 58 police departments now have six years to achieve accreditation from either the established Commission on Accreditation for Law Enforcement Agencies, based in Gainesville, Va., or a much smaller credentialing program based in Jefferson City. Just 14 departments in the county are currently accredited by one of those groups.
The process involves periodic reviews by auditors to ensure a police department has policies that set basic standards for every aspect of police work — and documents its successes and failures in following those policies. For example, the review will check if a department has a policy on when officers can use force. Having a policy isn't enough; auditors require the department to prove a policy is followed and that people are held accountable when it isn't.
The Shrewsbury police department, with 18 officers, is the smallest department in Missouri to already have the national accreditation, which it achieved in 2006.
"I take the position here in Shrewsbury that all police officers have to be certified and we feel police departments should have to be, too," said Shrewsbury Police Chief Jeffrey Keller. "It's even more important for a smaller department than a larger department because a lot of people don't feel we should be in existence."
The 44 departments without accreditation are scrambling to get started with the process in an atmosphere where many believe they are little more than collection agents for cash-starved cities. A searing report issued in March by the Department of Justice described an out-of-control Ferguson police department whose officers targeted African-Americans, searched people without reasonable suspicion, arrested people without probable cause and lacked systems to detect and hold officers accountable for misconduct.
A municipality's failure to earn accreditation for its police force, or to hire another accredited police department, could result in a municipality being forced into disincorporation, under the law.
"The trouble is for a department the size of ours, it's a huge expense and we're going to try to figure out how to budget for that," said Kevin Buchek, mayor of Bel-Nor, a city in north St. Louis County with 1,600 residents and eight police officers. He predicted some smaller police departments would disappear as a result, but not many.
"Most of the departments are probably already doing most of the things you have to do to get accredited," he said. "If folks aren't doing things right hopefully it will get them in line. For most of us, it will be documenting what we're already doing."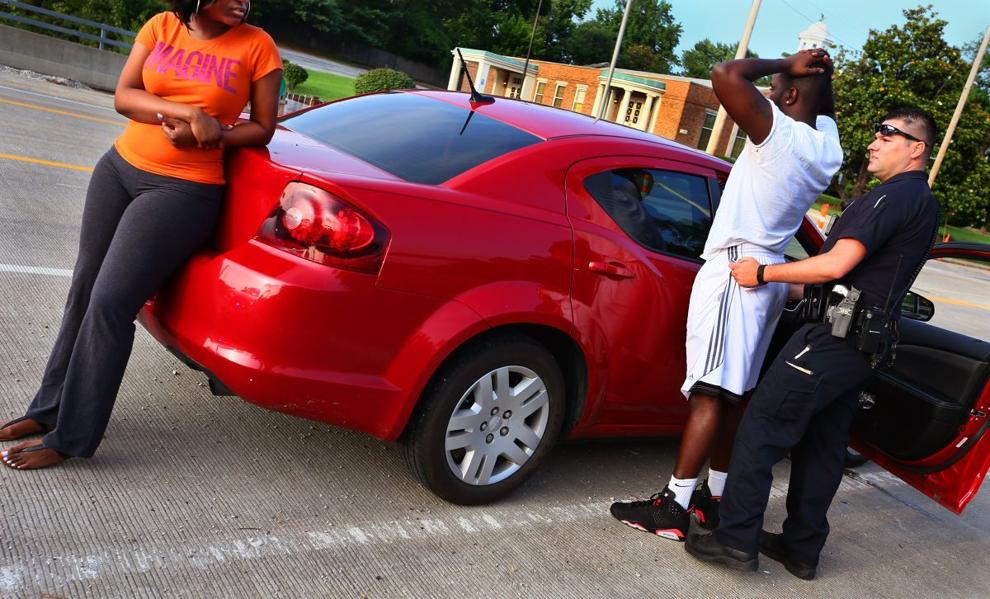 At least one chief was showing signs of stress. Amid the anger directed toward police and courts last fall, Daniel Paulino, chief of Velda City, was one of the first to push for court amnesty. On Friday, he opened his office door to a reporter to say: "We're going to comply and get accredited. It's the law. What else am I supposed to say?" Then he shut the door.
Tim Fitch, a former St. Louis County police chief who now works as a team leader for the national accreditation commission, said: "You'll hear some departments say, 'Now I have to take a cop off the street.'"
He said that wasn't true when he was chief. Achieving and maintaining accreditation became part of the job. "We never created positions to do this. When you hear about costs, it's an excuse."
Departments in St. Louis County that have accreditation through the national group are: Chesterfield, Clayton, Creve Coeur, Florissant, Maplewood, Richmond Heights, Shrewsbury, St. Louis County and Webster Groves. The University of Missouri-St. Louis police department has also received the accreditation.
Four departments have received accreditation through the Missouri Police Chiefs Association: Bellefontaine Neighbors, Maryland Heights, Olivette and St. John. Another department, Normandy, is certified on a one-year review because it recently updated several policies.
Sheldon Lineback, executive director of the chiefs association, said the group didn't know it would be named in the law as one of the agencies that could help municipalities satisfy the conditions of the law. He said the group has just seven accredited police departments in the state, with an additional 41 departments in Missouri — 18 in St. Louis County — currently going through the process.
"We didn't ask for it," he said. "My first reaction was we've got a lot of work to do, and we only have a four-person staff."