RICHMOND HEIGHTS — Police fatally shot a 23-year-old man Saturday near the St. Louis Galleria mall.
St. Louis County police Sgt. Benjamin Granda said the shooting happened around 3 p.m., after a Richmond Heights police officer saw a shopper carrying a gun. Weapons are banned inside the mall, with most entrances marked with a sign.
The officer, who was on duty at the mall, saw the magazine of a handgun sticking out of the shopper's waistband, police said in a statement. The officer told the man of the mall's no-guns policy, and the man ran, police said.
The officer chased the man outside and across Clayton Road to the parking garage by Simmons Bank, where the officer shot the man.
Granda said police recovered a weapon.
Police are not identifying the man, but relatives said he was Terry Tillman of St. Louis.
Police also did not identify the officer who fired at Tillman, but said he is 50 years old and has been a police officer for 23 years.
The mall remained open, but Clayton Road was closed between Brentwood Boulevard and Clayshire while police investigated. Several officers were gathered atop the uncovered parking garage behind Simmons Bank, 8151 Clayton Road.
Granda said the scene would take a while to process. "The Galleria is a very busy place. We have a lot of potential witnesses out there," he said. He asked that anyone with information contact the St. Louis County police at 636-529-8210. Witnesses who want to remain anonymous can call CrimeStoppers at 1-866-371-8477.
The mall is in Richmond Heights, but the shooting took place in Clayton. Those departments as well as Ladue, Maplewood and Shrewsbury were assisting at the scene. St. Louis County investigates police-involved shootings.
St. Louis County Prosecuting Attorney Wesley Bell also responded to the scene. "We will be as transparent as possible," he said, "but transparency doesn't happen immediately."
Two women standing near the Galleria were crying and told a Post-Dispatch reporter that their brother had been shot by police. Racheal Jones and Kameshia McDile, both of St. Louis, identified their brother as Tillman. They said he and his girlfriend were shopping at the Galleria on Saturday afternoon. They said the girlfriend had called them.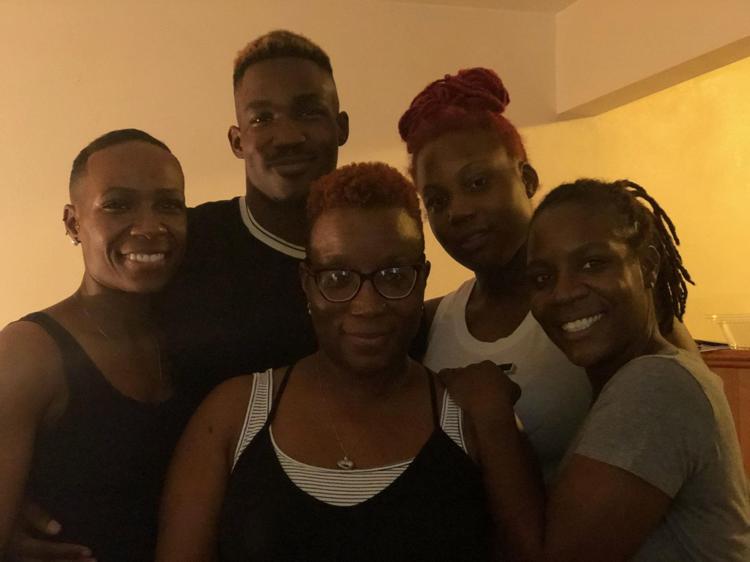 Tillman was the youngest of four siblings and the only boy, they said. A third sister, Jammee McDile, said he was outgoing and the life of a party. "We protected him. We were the wolf pack."
His sisters acknowledged that Tillman carried a gun. His Facebook page has posts of several videos showing him displaying and handling a gun. 
His sisters said he had earned his GED and was changing his life for the better since he found out he was going to be a father. His girlfriend is four months pregnant, they said.
Editor's note: This story was updated at 11:40 p.m. Saturday to reflect a police statement revising who first noticed that a Galleria patron was carrying a gun. 
---
Officer-involved shootings in the St. Louis area during 2019
These are the incidents of police officer shootings in the St. Louis area during 2019.