MARYLAND HEIGHTS — A man was fatally shot by three Maryland Heights police officers Sunday morning after he pointed a gun at them, police said.
Bradley Arning, 42, was shot to death inside a home in the 2800 block of Briarcote Lane in Maryland Heights. He died at a hospital, police said.
Police said Arning lived in the 4400 block of El Paulo Court in the Oakville area of south St. Louis County, although other records have him living at the Briarcote address for the last five years.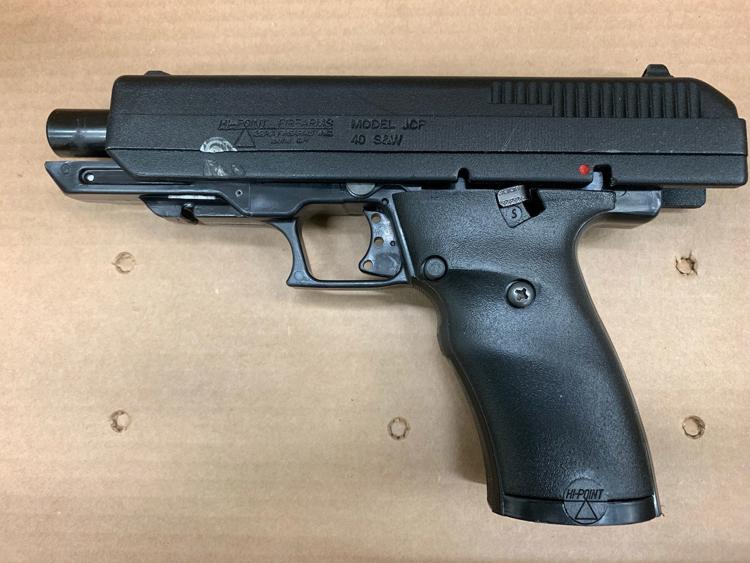 Arning had a prior relationship with the homeowner, but Arning was not supposed to be at the residence, said St. Louis County Police Officer Tracy Panus. Maryland Heights police asked St. Louis County Police to help with the investigation. 
Maryland Heights police went to that block of Briarcote Lane at about 10:30 a.m. Sunday for a reported disturbance. Officers encountered Arning, who drew a handgun, police said. Three Maryland Heights police officers fired at Arning, police said.
Police didn't release the names of the Maryland Heights police officers involved. One is a 62-year-old sergeant with 40 years of law enforcement experience; one is a 63-year-old officer with 43 years' experience; and one is a 29-year-old officer with five years' experience, police said.
Police recovered a handgun that police say Arning pointed at officers. St. Louis County police released a photo of the gun on Monday.
None of Arning's relatives could be reached Monday morning for comment. A woman who lives at the home on Briarcote hung up on a reporter.
Investigators still were at the scene at about 5 p.m. Sunday. Police tape surrounded a home at the corner of Briarcote Lane and Gay Glen Drive with a trampoline in the backyard.
A tow truck removed a dark-colored Kia sedan from the scene. Children rode past on bikes.
Next-door neighbor Galina Petrova said her husband heard "five or six" gunshots but thought they might be fireworks.
"It's crazy," Petrova said. "He has a gun? We have kids here; we've never had problems. This is a very calm area. What's going on that he would need it?"
Kim Bell of the Post-Dispatch staff contributed to this report.