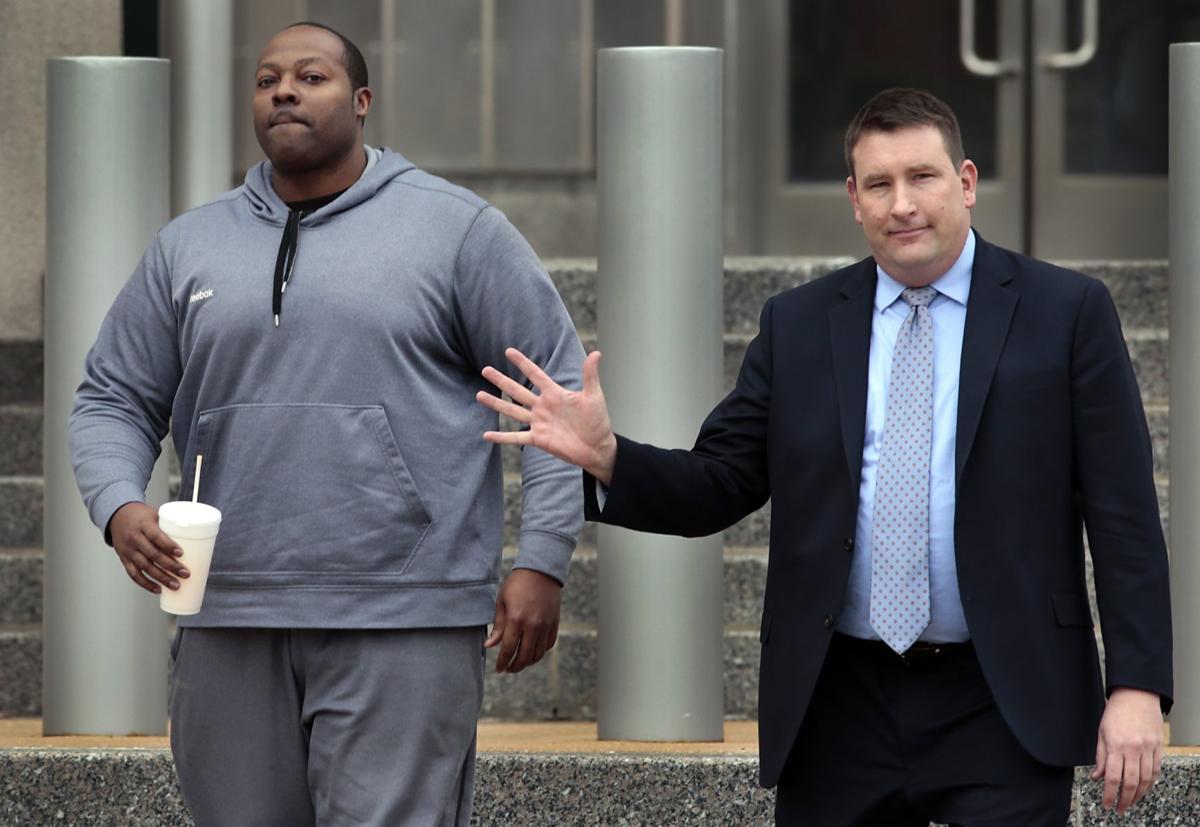 Kenneth A. Grooms II was charged in February with a misdemeanor civil rights violation of depriving the man of his constitutional rights against unreasonable search and seizure.
According to prosecutors, Grooms picked the man up from a restaurant on May 5, 2018 while in full uniform and handcuffed him, placed him in his police SUV and drove around, slamming on the brakes to throw the man around in the backseat.
He then allegedly pulled over in an alley and let the man out, pushing him into a fence and a dumpster while telling him that no one cared what happened to him. Grooms allegedly had his hand on his gun during this interaction. Eventually, he drove the man back to the restaurant and released him. Grooms never put in a call over the radio about the incident or filed a police report about it, according to prosecutors.
He told an FBI agent later on that "this is my family, this is personal to me."
Grooms' defense attorney, Luke Baumstark, said Grooms could have justifiably arrested the man for disturbing the peace and fourth-degree assault, based on the man's interaction with Grooms' girlfriend. Baumstark said before the trial that they would dispute what prosecutors said happened in the alley.
Sentencing for Grooms is set to take place in October. 
Shake off your afternoon slump with the oft-shared and offbeat news of the day, hand-brewed by our online news editor, Mandy St. Amand.