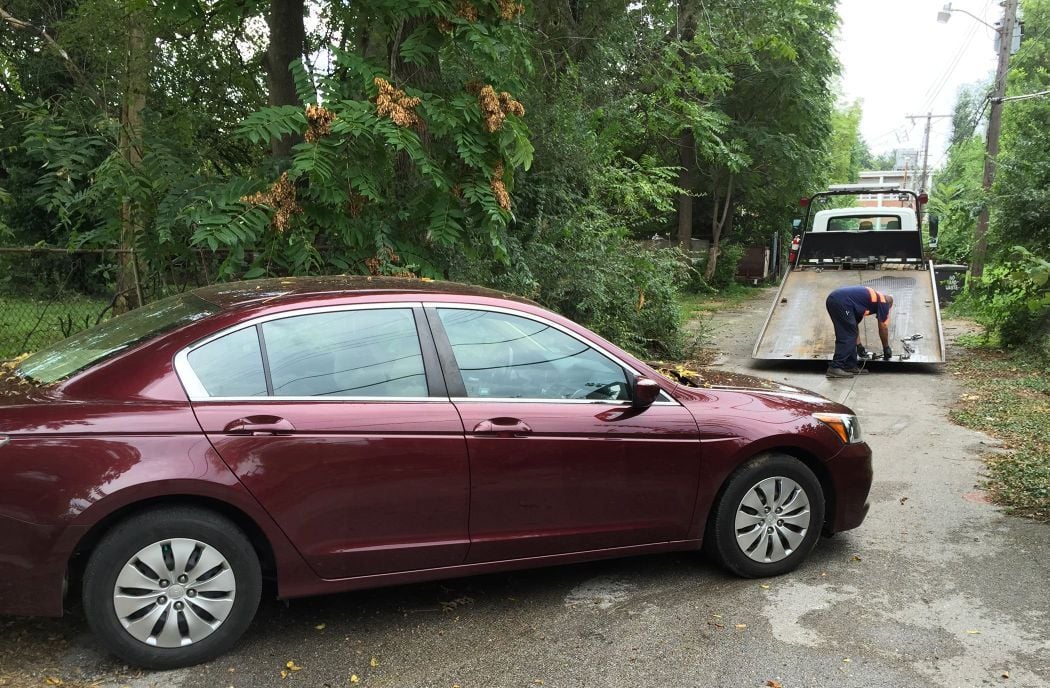 ST. LOUIS • St. Louis police officers found a 93-year-old Tuskegee Airman's stolen car Tuesday afternoon behind a vacant home a few blocks from where it was taken, according to police sources.
Police found the Honda Accord behind a home in the 1200 block of Bayard Avenue, where overgrown lots on either side made it virtually invisible from the street. A tow truck picked up the car, which had a dent in the left rear bumper.
The man lost his money, then the car, in separate crimes involving at least three men Sunday morning, police said.
Officials gave this account of the crimes:
After getting lost while trying to drive to his daughter's house about 11:20 a.m., the victim stopped near McPherson Avenue and Sarah Street in the Central West End neighborhood. He was attempting to call his daughter when a man got into his car. The man took cash from the victim's pants pocket, then got out of the vehicle and left in another car.
The victim followed the robber in his car but lost sight of the robber's vehicle near Walton Avenue and Page Boulevard.
At that location, the victim stopped, got out of his car and asked two men for help. Instead of helping the victim, they helped themselves to his car. The two men got in the victim's car and drove away.
"St. Louis, shame on us," Yolandea Wood, a board member of Tuskegee Airmen Inc., said in an interview. "If you know the history of the airmen, you know they had the courage to overcome the obstacles."
Wood, of Shiloh, added: "We need to treat our elderly, our veterans, with more respect, period."
Authorities asked anyone with information about the crimes to call CrimeStoppers at 1-866-371-8477. Tipsters can remain anonymous and may be eligible for a reward.