JEFFERSON CITY — At the same time Missouri Democrats are pressing for a sweeping police reform package, at least one Republican wants a corresponding crackdown on protesters.
Sen. Brian Williams, D-University City, outlined his plan to address police brutality Monday, including a ban on police chokeholds, limits on police having sex while on duty and a policy that could limit police who have been disciplined from being hired by other departments.
He said he has bipartisan support for his plan, but acknowledged Republicans control the Legislature.
"This is going to require all hands on deck," Williams said.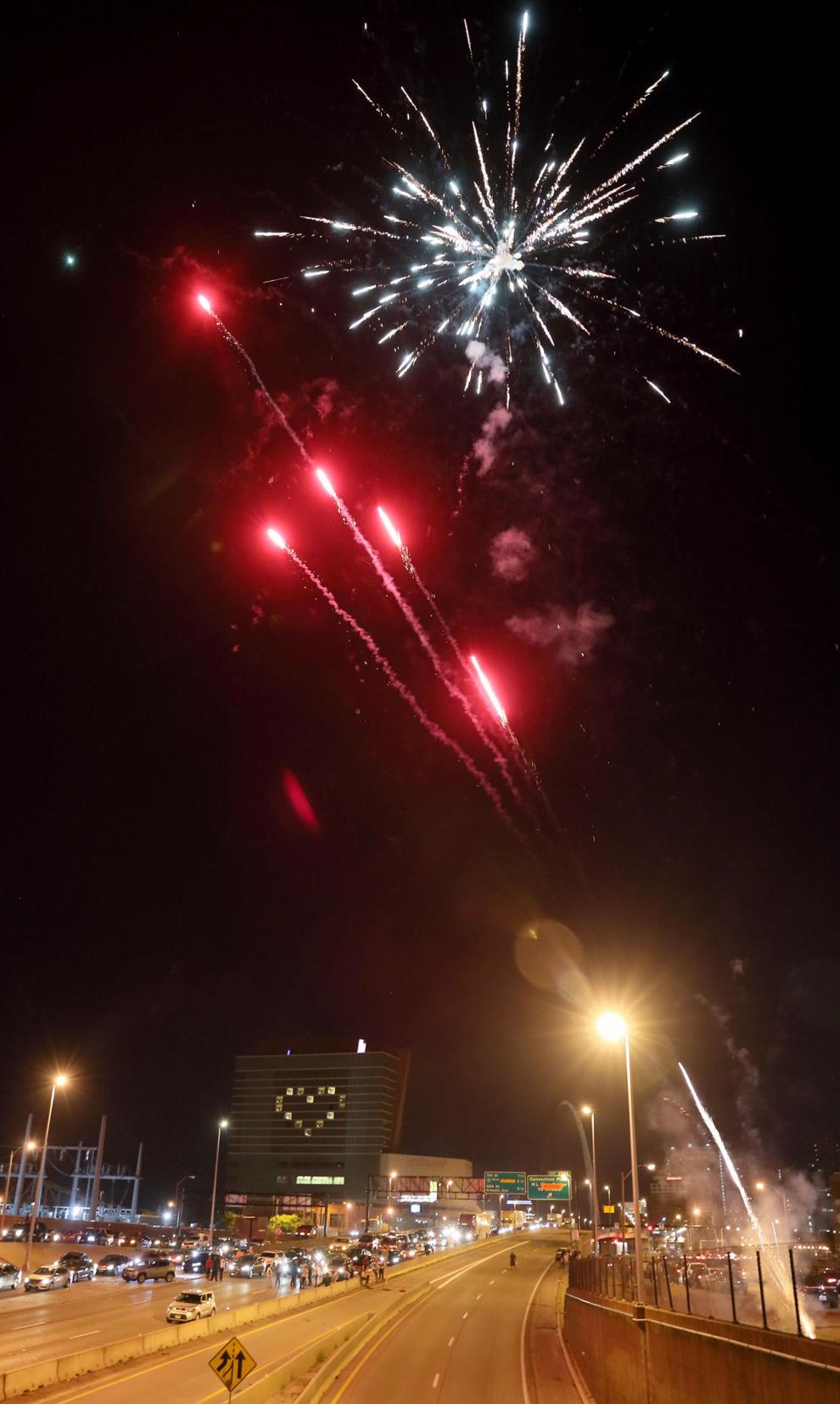 But Williams' call for changes is running a parallel track against legislation filed by Republican Sen. Rick Brattin of Harrisonville, who wants to increase penalties for people who protest, including a provision that would release a motorist from liability if they injure someone who blocks traffic during an unlawful protest.
According to The Marshall Project and data obtained by the National Conference of State Legislatures, Connecticut, Colorado, Iowa and New York have endorsed changes such as prohibitions on chokeholds, limits on the use of excessive force and additional protections for protesters.
But Parson and Republicans in the House and Senate kept the scope of the special session limited to a new law lifting the residency requirement for the understaffed St. Louis Metropolitan Police Department in an attempt to increase the recruiting pool.
Williams said more needs to be done in order to build trust between the police and the people they protect.
"I firmly believe there is more that unites us than divides us," Williams said. "This is not an 'us versus them' situation."
No one testified in opposition to Williams' proposal. Police groups representing sheriffs, police chiefs and rank-and-file officers expressed support for the legislation.
Brattin's legislation suggests protesters are as much of a threat as rogue cops.
Brattin, a conservative whose party controls the House and Senate and the governor's office, wants to make it a felony if someone conspires with six or more people to violate Missouri laws against rioting or unlawful assembly.
Brattin's proposal also would deny benefits to public employees convicted of unlawful assembly or rioting, withhold state funds from local governments that cut police budgets too much and impose a prison term of five to 15 years for vandalizing a monument on public property.
"We have the right for peaceful protests, but that does not protect the right of people to go and destroy monuments," Brattin said.
Brattin's legislation also would make it legal for a person to use deadly force against someone who is participating in an unlawful assembly if that person attempts to enter private property.
That provision is designed to address protests like the one in June, when protesters who entered a private street in St. Louis were confronted by an armed couple.
Lawyers Mark McCloskey, 61, and Patricia McCloskey, 63, have said they were merely defending their Portland Place mansion from a crowd that was marching to Mayor Lyda Krewson's house on a nearby Central West End street to protest racial injustice.
Many of the same police organizations backing Williams' legislation also support Brattin's proposal.
But, in testimony to the Senate Judiciary Committee, activist Thomas True of St. Louis called the provisions heavy-handed and said many of the provisions already exist in state law.
Sharon Jones of the NAACP said the proposed law could encourage citizens to commit violence against protesters.
"It encourages vigilantism," Jones said.