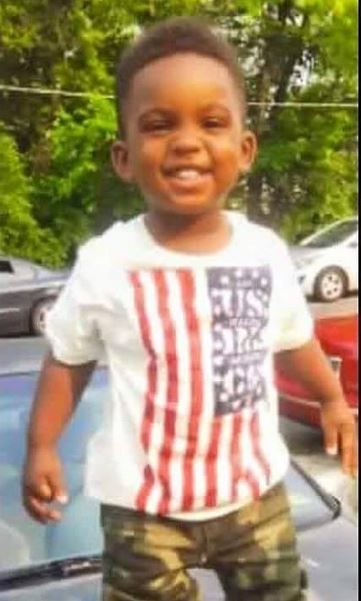 HANLEY HILLS • St. Louis County police are looking for a man in connection with the accidental shooting death of a 21-month-old Jennings boy Tuesday in Hanley Hills.
Police say they want to talk to Corey Epps, 26, in the shooting death of Carter Epps about 1 p.m. Tuesday at a home in the 7700 block of Utica Drive.
Police labeled Corey Epps a "person of interest" in the boy's death. He has not been charged with a crime. St. Louis County Police would not confirm the relationship between the man and the toddler, but the boy's aunt told the Post-Dispatch the man is Carter's father. 
Corey Epps' last known address is the home on Utica Drive. Police have tried unsuccessfully to contact the man several times.
Carter accidentally shot himself once in the torso at the house on Utica, which police have described as his grandmother's home. The boy's mother took Carter to St. Mary's Hospital in Richmond Heights, where police were called. Carter died at the hospital.
Police also would not say who owns the gun with which Carter shot himself. Carter's mother, 23, was arrested on suspicion of child endangerment, then released Wednesday after prosecutors said there was not enough evidence at the time to file charges against her.
Her sister, Malea Liggins, 26, told the Post-Dispatch that Carter's mother is innocent, a loving mother who is devastated over the death of her only son. Liggins, who lives with Carter's mother in Jennings, said the woman is "scared" of weapons and had no contact with any guns.
Liggins said Friday that her sister is cooperating with police and that neither knows where Corey Epps went. She said she still doesn't know what happened Tuesday or who owns the gun Carter used to shoot himself.
She said her sister is struggling with the loss of her son, hardly eating or drinking anything.
"She's not doing too good at all," Liggins said. "All I know is that my sister lost her baby. She just needs time to think and to grieve."
Shake off your afternoon slump with the oft-shared and offbeat news of the day, hand-brewed by our online news editor, Mandy St. Amand.