ST. LOUIS • St. Louis police officers and firefighters will soon see a boost in their paychecks, thanks to a half-cent sales tax increase voters approved on Tuesday.
It needed a simple majority to pass, and won easily with roughly 60 percent of the vote.
Mayor Lyda Krewson said passing the measure she spent months advocating will allow the city to take a step "toward making a safer St. Louis a reality."
"Because of your vote today, our women and men in uniform will get a much-deserved raise, making their salaries competitive with officers in the county, and making sure that we can attract and retain the best officers," she said in a statement.
With the passage of Prop P, the sales tax rate in most areas of the city will jump from 9.2 to 9.7 percent on April 1. The increase is projected to bring in roughly $20 million annually, most of which will be spent to hire more police officers and pay them more. Firefighters will also get a raise.
Krewson has said she wants to use the $4 million brought in by a corresponding business use tax increase on crime prevention initiatives.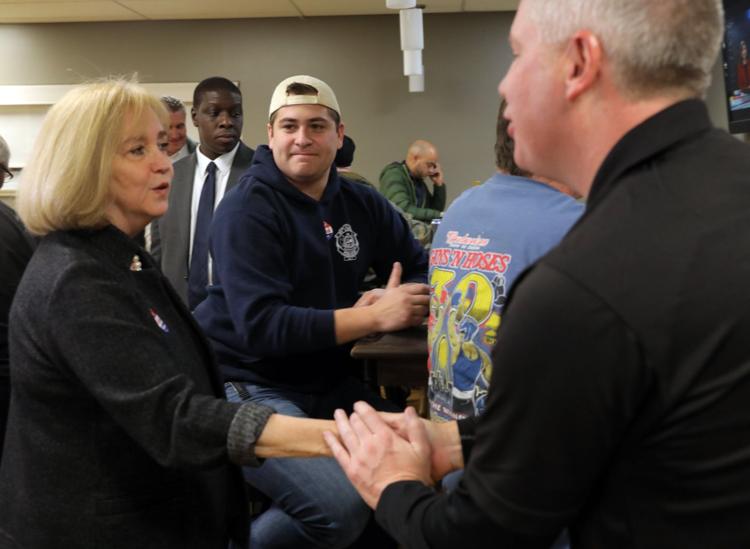 "I recognize that we can't arrest our way to a safer city, and I'm thrilled that voters agree," Krewson said. "Passing Prop P means we can make significant investments on the prevention side, with funding for after-school and summer job programs, recreation, social and mental health services and also demolishing vacant buildings."
Circuit Attorney Kim Gardner, whose office will receive an additional $1 million from the new revenue, thanked voters Tuesday night.
"My team and I will utilize the needed resources to reduce violent crime, bring innovative ideas and best practices in prosecution to St. Louis and develop victim and witness support and safety programs," she said.
Opponents still concerned
Opponents of the plan had hoped to use the momentum of those protesting the acquittal of former city police officer Jason Stockley to lobby for its defeat through demonstrations, phone banks and an aggressive get-out-the-vote effort.
Though they weren't able to defeat the measure, they continue to argue the regressive tax will unfairly affect the city's poorest and most vulnerable residents. They had urged the police department to pursue reforms and accountability before asking taxpayers for more money.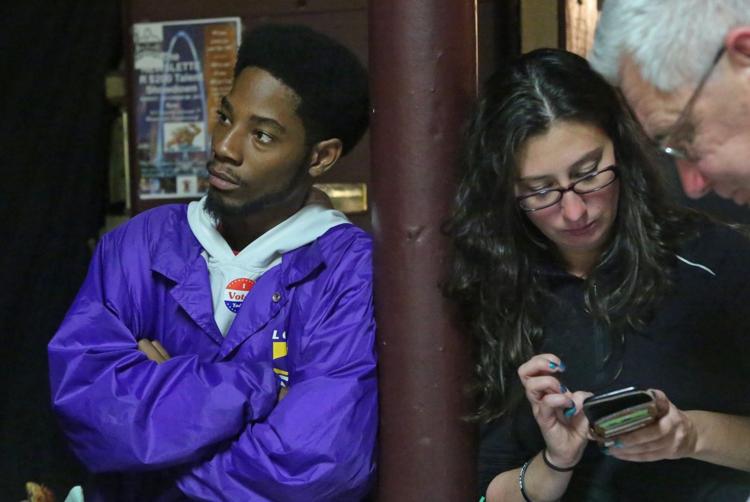 "It goes without saying that our police need to be paid. But there's a way to do it," said state Rep. Bruce Franks Jr., who has been a fixture at recent protests and a vocal opponent of Prop P. "And on the backs of poor people? Is that the way to do it?"
Democratic Committeewoman Sara Johnson said the lack of a city audit is one reason she didn't want to see the tax hike happen.
"I'd like to see an audit," Johnson said. "I feel like that was promised by the mayor to do an audit before any new taxes were implemented …"
One "no" voter, who cast his ballot at Hopewell Baptist Church at 915 North Taylor Avenue, said he could see both sides of the Proposition P argument.
"It was a tough call," said the 25-year-old man who didn't want to give his name. "But putting more money into a pool doesn't necessarily solve the problems."
He said good police officers deserve a raise, but this would reward bad police officers too. "It goes both ways," he said.
Keeping up with the county
But Tuesday's outcome is a relief to the proposal's supporters, who feared the proposition's failure would quickly send city police officers running to St. Louis County, where voters approved an identical half-cent hike that will allow county officers to see as much as a 30 percent raise.
That concern resonated with voter Andrew Kuebler, who cast his ballot Tuesday inside a school at 6020 Pernod Avenue, in the city's Lindenwood Park neighborhood.
"An $11,000 discrepancy (between county and city pay) isn't acceptable," Kuebler said, "especially when city cops have more on their plate than county cops."
Despite its passage, Proposition P doesn't completely close the salary gap between city and county police officers. But a $6,000 raise per officer, and additional benefits, have already been negotiated into the city's contract with the St. Louis Police Officers Association, contingent on the election results.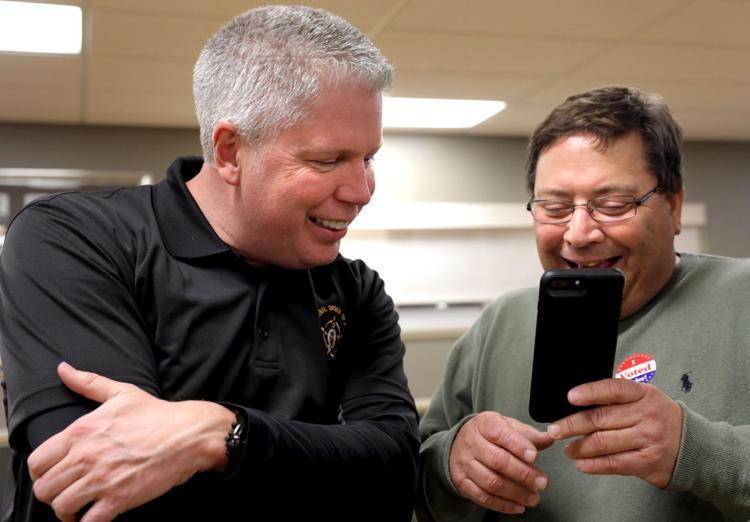 The union's spokesman, Jeff Roorda, called the vote a "decisive, overwhelming win."
"What's crystal clear is that the people of St. Louis have spoken and they support the police. They think our officers are doing a great job and they want them to continue to do the great job for the people of St. Louis that they've done for decades and decades," Roorda said.
Franks said those who spoke against the proposition will continue to talk about disparities in the St. Louis Police Department to effectively bring about change.
"The people came out. The people voted. So what we do now is we work a lot harder. Even harder than we've been working," he said.
Kim Bell, Ashley Lisenby and Nassim Benchaabane of the Post-Dispatch contributed to this report.