In August, a jury found Elizabeth Vega, 50, guilty of assaulting a law enforcement officer, a misdemeanor.
St. Louis Associate Circuit Judge Nicole Colbert-Botchway, who sentenced Vega, also barred her from using social media while on house arrest and required her to complete 40 hours of community service.
Vega could have been sent to jail for up to a year.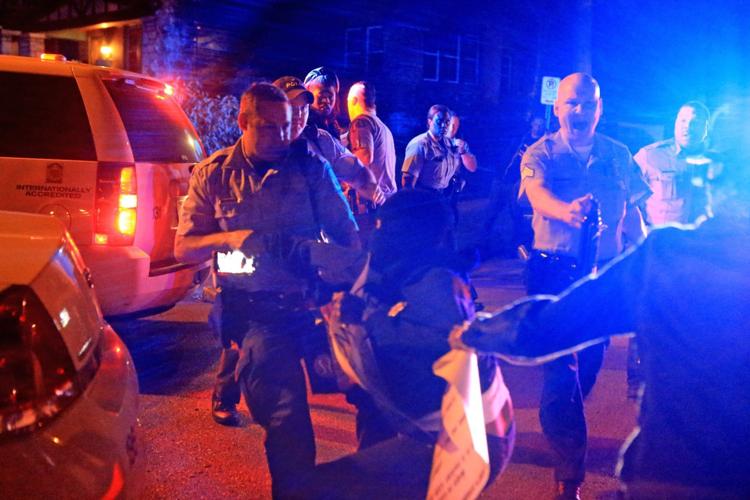 Vega, of the 2200 block of Portis Avenue, had participated in demonstrations after a Ferguson police officer shot and killed Michael Brown, 18, in August 2014. The protest outside Joyce's home on May 19, 2015, stemmed from a decision not to charge a St. Louis police officer in the fatal shooting of VonDerrit Myers Jr., 18, in the Shaw neighborhood in October 2014.
"I was acting on my conscience," Vega told the judge in Friday's hearing. "I was acting on my humanity. I was acting on my principles. ... What is the proper way to protest an execution by the state?"
Assistant Circuit Attorney Stanislav Levchinsky asked for a sentence of three years of probation and five days in jail. He said the state was pursuing punishment for Vega's conduct during the protest, not her activism.
Vega's lawyer, Dramon Foster, asked for two years of probation and no jail time.
The judge said she received more than 45 letters of support for Vega. Two friends spoke on the defendant's behalf; a few dozen friends of Vega were in the courtroom for Friday's hearing, with about 10 sheriff's deputies watching them.