Update at 10:20 p.m. Friday with more information.
ST. LOUIS — Protesters again occupied the area outside St. Louis City Hall on Friday evening, setting up camp on sidewalks and calling for the resignation of Mayor Lyda Krewson.
Protesters initially occupied City Hall on July 8, and they said they intended to stay until Krewson resigned. Police cleared the occupation twice, once overnight on July 10, and again early morning July 12.
Protesters set up tents, played music and sports, and set up a food stand during each occupation. There were typically about 150-200 people at the occupation during the daytime, and about 30 people stayed overnight.
At about 10:15 p.m., protesters stretched the demonstration from the sidewalk outside City Hall to Tucker Boulevard, a major traffic mover downtown.
Just now, protesters in front of City Hall extended their occupation from the sidewalk to Tucker Blvd. They've been on the sidewalk calling for the mayor to resign since about 3 p.m. Police set up barricades on City Hall's steps and grassy portion where they camped out last week. pic.twitter.com/mOkxt9CLsc

— Taylor Harris (@ladytiamoyo) July 18, 2020
Meanwhile, about 100 people, shoes in hand, attended a protest Friday evening set up by local organizing group ExpectUs. The protest, outside St. Louis police headquarters, called for reparations for Black people, a common social justice call for the descendants of slaves in the U.S.
"We are still enslaved to this system," said Elijah Foggy, 19. "You killing us every day is a reason for us to be outside."
Dubbed an "Empty Shoe Protest," the demonstration also highlighted the number of people killed by police this year.
"Sometimes you've got to give people the visual," said the Rev. Darryl Gray, one of the leaders of ExpectUs. "We taught about defund, we taught about close the workhouse, and now it's time to talk about reparations. But we've got to get your attention first."
The occupation
Milkayla Allen, 23, of St. Louis, was one of the organizers of the occupation and one of the people who said their name was read by Krewson. Allen said protesters were at a rally to close the workhouse, a medium-security jail in the city, when they signed a worksheet that outlined where they want the city's budget invested.
Friday's occupation came just hours after the Board of Aldermen voted unanimously in favor of a measure that compels corrections officers to form a plan to close the workhouse. The jail has been widely criticized for having a large portion of inmates that are imprisoned because they can't afford bail, and it's also facing several lawsuits that claim mistreatment of prisoners.
On the first morning of the initial occupation, police said two city employees were assaulted when they tried to tow cars from a no-parking zone in front of City Hall. Protesters contended that the move to tow vehicles rather than just ticket them was a "weaponization of parking enforcement" and that the violence was not reflective of the group.
When police last cleared the occupation of City Hall, on Sunday, at least six people were arrested, and police said two officers were injured.
A man was also stabbed at the protest, said Public Safety Director Jimmie Edwards, who has said most recent protests in the city have been nonviolent, though he claimed there were several exceptions at the occupation. Edwards also released a statement earlier this week accusing protesters of protesting "fake issues."
Protesters initially were on the grass outside of City Hall and on the building's front steps. The grass was barricaded when they were removed the first time, then eventually the entire perimeter of City Hall was barricaded, leaving the sidewalk for Friday's demonstration.
Krewson has repeatedly said she will not resign.
Empty Shoe Protest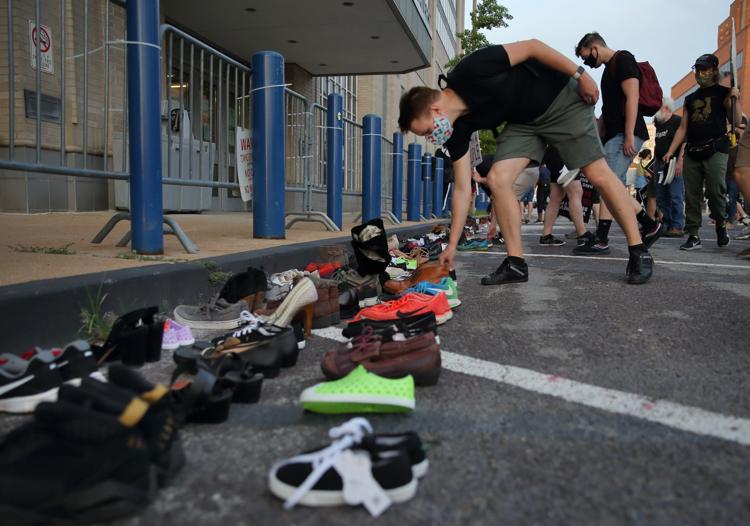 Empty Shoe Protest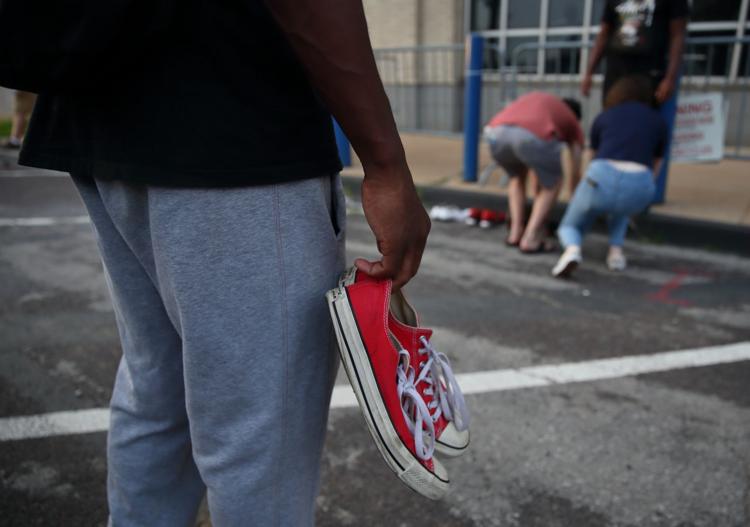 Empty Shoe Protest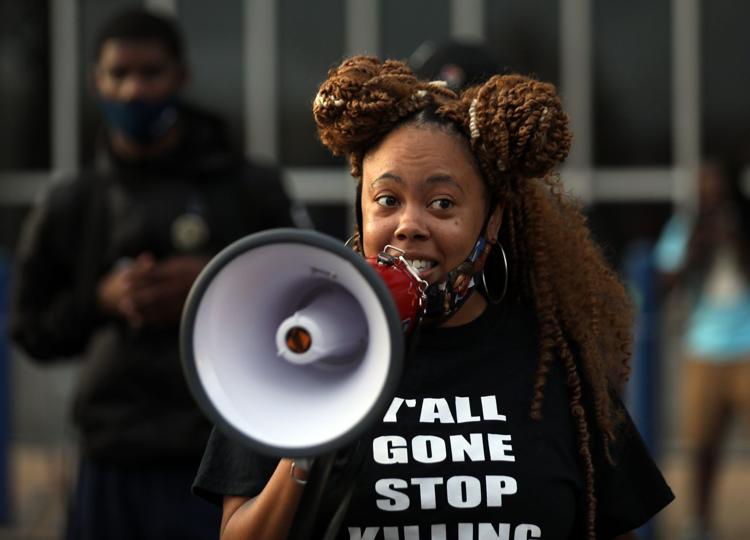 Empty Shoe Protest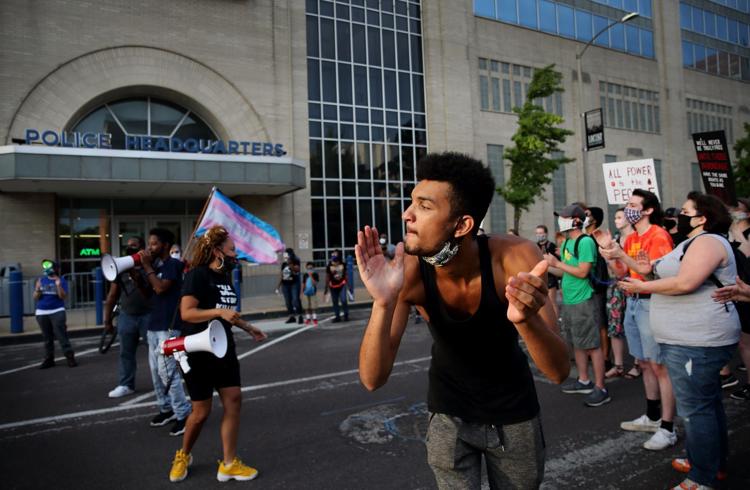 Empty Shoe Protest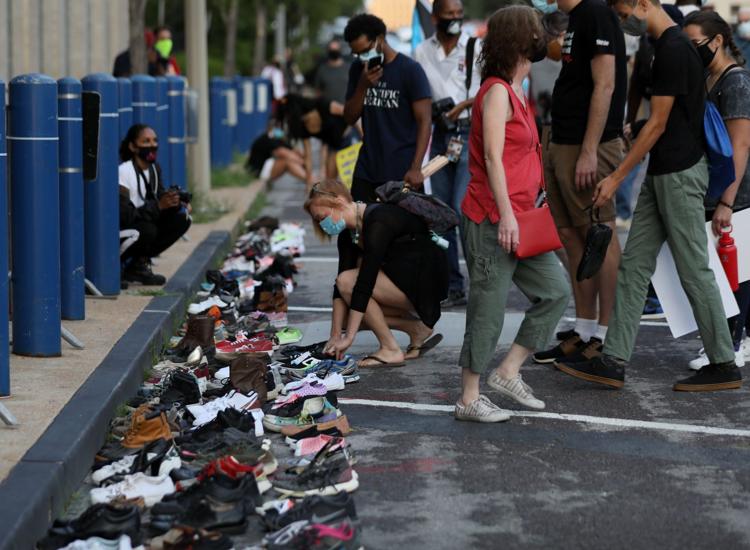 Empty Shoe Protest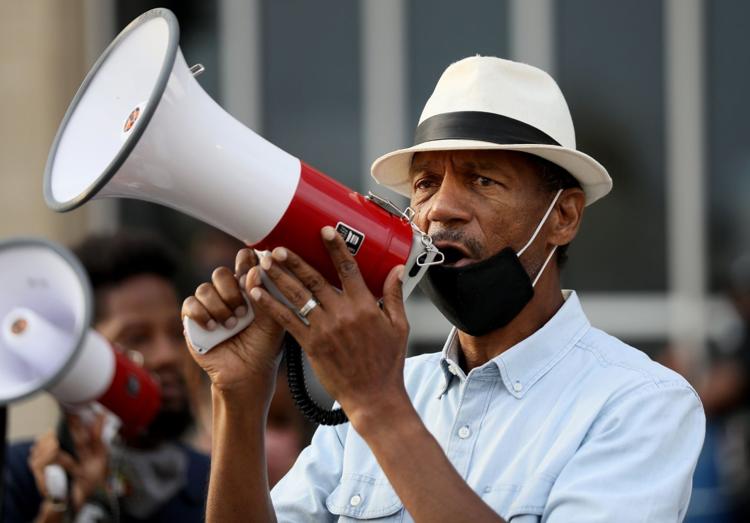 Empty Shoe Protest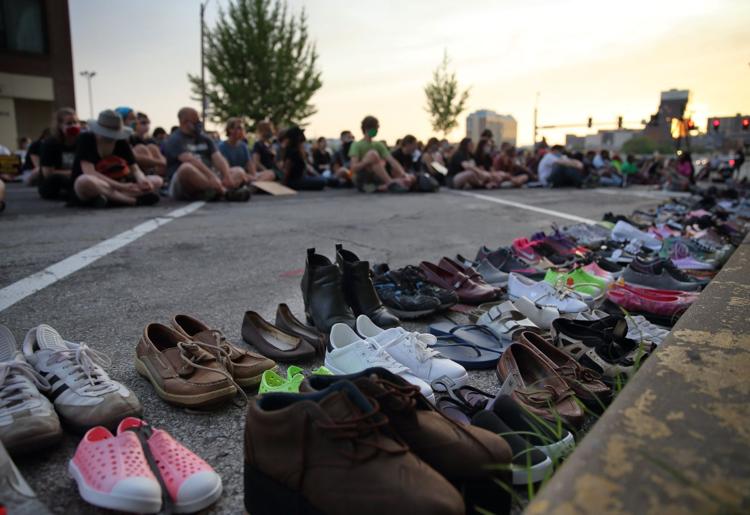 Empty Shoe Protest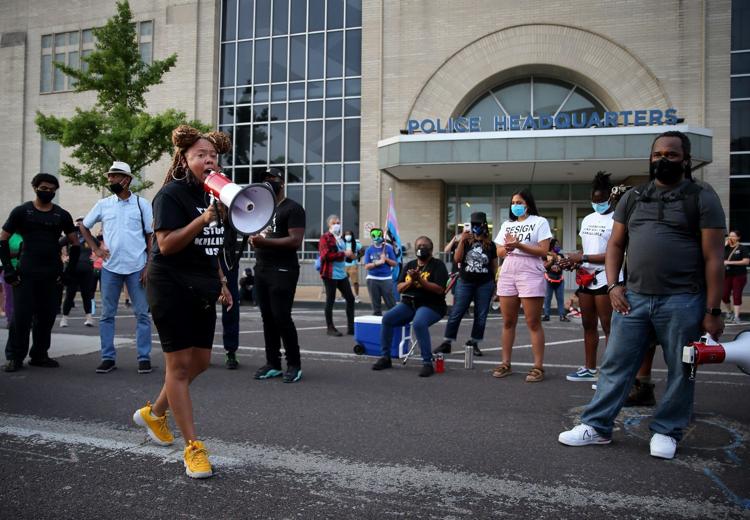 Empty Shoe Protest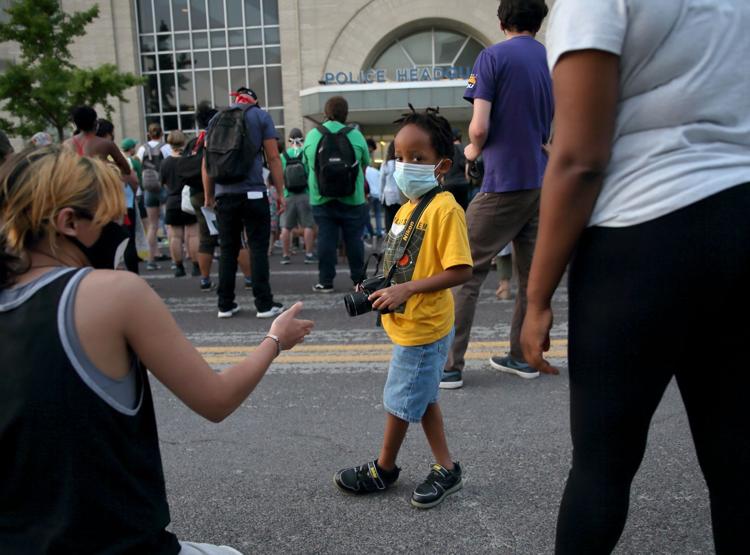 Empty Shoe Protest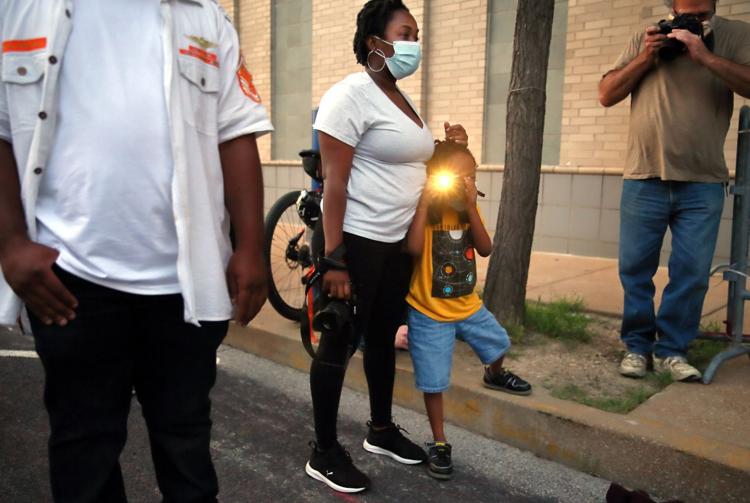 Empty Shoe Protest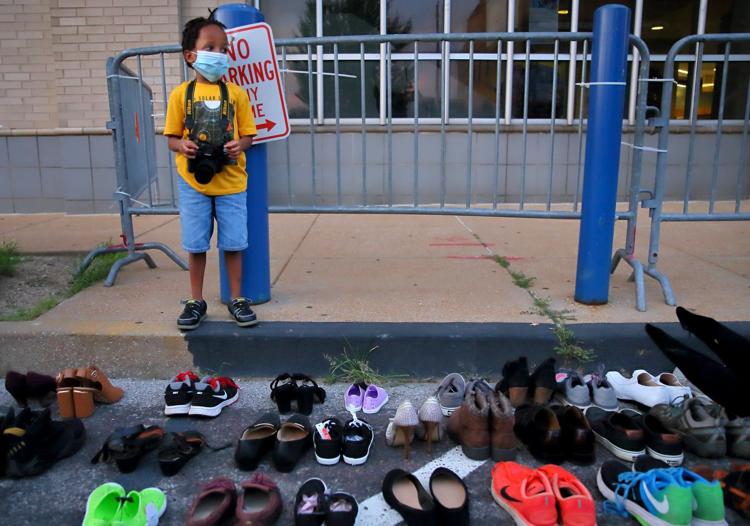 Empty Shoe Protest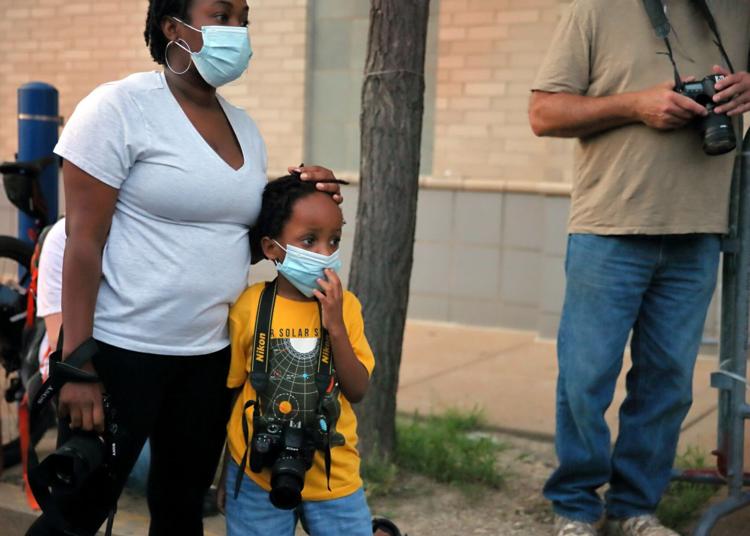 St. Louis protesters continue calls for Mayor Krewson to resign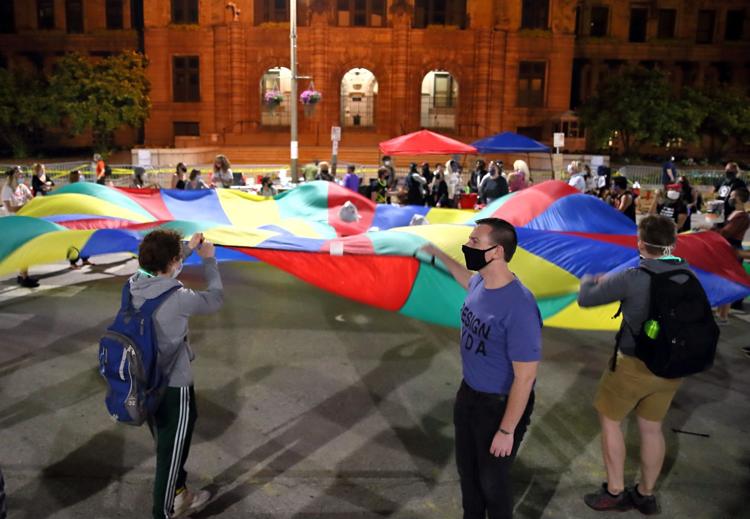 St. Louis protesters continue calls for Mayor Krewson to resign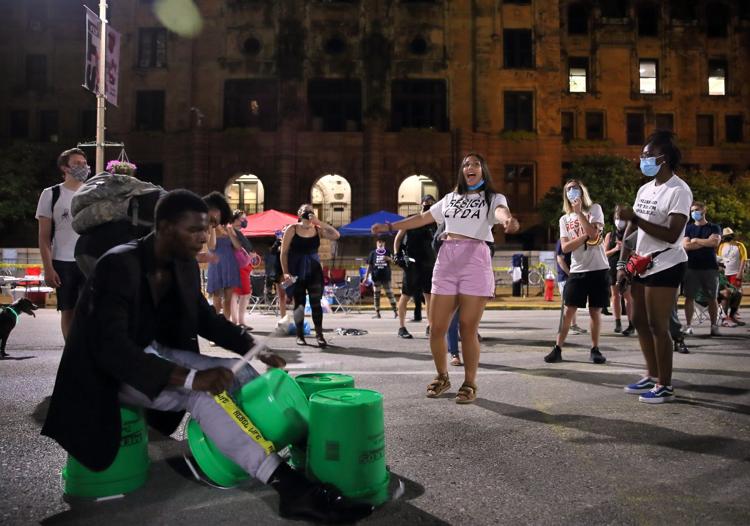 Shake off your afternoon slump with the oft-shared and offbeat news of the day, hand-brewed by our online news editor, Mandy St. Amand.