ST. LOUIS • Dante Bonzano had a reputation for being one of the best concrete finishers and bricklayers around. He often worked knee-to-knee with his father, who trained him from a young age to be a devout Jehovah's Witness and work 12-hour days.
The proud father used to say everything the boy touched turned to gold. But that didn't turn out to be true.
By the time he was a grown man, Bonzano was often in reach of a can of Bud or a syringe. His life passed in and out of Missouri's prison system.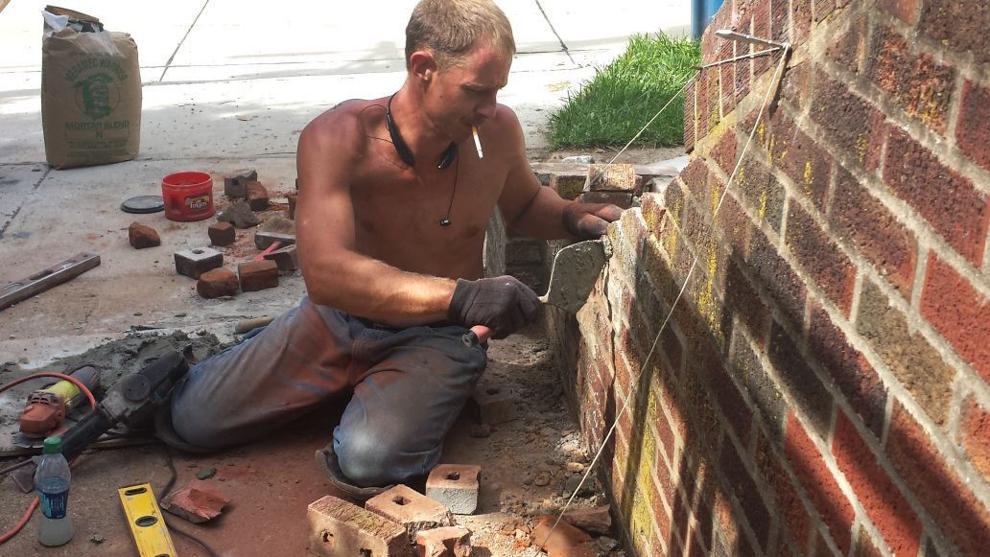 Then came an opportunity that eludes most heroin addicts — a form of treatment that has been proven effective.
Bonzano was deemed an ideal candidate for a small program in Missouri that treats heroin addicts with a monthly Vivitrol injection as they leave prison and go back to their communities. At $1,000 a pop, the drug is supposed to shield the brain from getting high.
In other words, it works on the premise that the best way to fight drug addiction is with more drugs.
That flies in the face of popular notions about kicking the habit through sheer willpower. For decades, the prevailing response to opioid dependency has largely been the same as for alcohol and cocaine addiction: abstinence, followed by support, such as a 12-step program.
"Detox is not treatment," said Rachel Winograd, director of a $20 million federal grant in Missouri aimed at improving response efforts between emergency rooms, drug treatment centers, mental health clinics, primary care doctors and emergency responders. "We are setting people up to fail if we let them out the door with nothing to help keep their cravings at bay."
What does work, according to evidence-based research, is medication-assisted treatment. The most well-known — methadone — isn't new.
Often dispersed on the fringes of society, methadone has been used since the 1960s, and was pushed by the government to treat heroin addicts coming back from the Vietnam War. A correct dosage stimulates opioid receptors in the brain of severe addicts, limiting withdrawal symptoms and the urge to use.
Some don't think they need help. But public health experts say the shortfall is also caused by a dire lack of coordination in the system. They say there isn't a standardized method of care for the growing crisis. There's still confusion about what treatment even is and how long it should last.
If addicts do want help, they often aren't aware of the most effective options, nor can they immediately get access to care. On any given day in Missouri, 2,500 people — rich and poor — are on a waiting list for drug treatment.
"Someone who is put on a wait list today may be in jail or in an emergency room tomorrow," said Mark Stringer, director of the Missouri Department of Mental Health. "Every single name on a waiting list is a potential tragedy."
Part of the problem, experts say, is that too few medical treatment options are on the table. Methadone and naltrexone, which comes in a daily pill and the extended-release Vivitrol shot, are two of only three drugs approved by the FDA to treat opioid addiction. The other is buprenorphine.
Access to the three drugs is severely limited by an addict's ability to pay, with state and federal funding running far short of the need for subsidized treatment. But even for patients with financial means, finding a doctor or program to administer medication-assisted treatment is difficult.
Few physicians prescribe medicine for addicts and many are apprehensive to get involved. Patients with substance-use disorders often have co-occurring conditions. Their entire lives might be in flux. There are mental, physiological and genetic obstacles to overcome.
And even as drugs such as Vivitrol offer promise, they're not a panacea. Experts say far more work is needed to not only develop new treatment drugs, but to better understand how to best use the few already on the market. For instance, long-term outcomes from Vivitrol are unknown.
Keeping patients on the drugs is also a challenge. Many — perhaps bending to the notion they have kicked their addictions — ditch treatment, only to relapse.
Bonzano is a tragic testament to the limitations of Vivitrol treatment.
On Feb. 8, he was found dead in his work truck.
Vanessa Riley, the mother of Bonzano's three children, remembers the hope she felt when, at first, Bonzano responded to treatment. That initial success was the subject of a previous Post-Dispatch story. But it proved to be short-lived.
"I thought we were all going to save him," she said. "I think that's what every family thinks — if you love them enough and go through enough. For a minute, it works. It's like a Band-Aid on a gaping wound."
Angels on a pin
Percy Menzies is president of Assisted Recovery Centers of America, or ARCA, which has multiple clinics in the St. Louis area and Farmington. Clients are mainly referred by state agencies.
He said effectively serving those clients — and the thousands more addicts who are cut off from services — requires a sea change, one that dramatically increases access to medication-assisted treatment.
He envisions walk-in clinics, as accessible as urgent care centers, to "humanize" care for opioid addicts.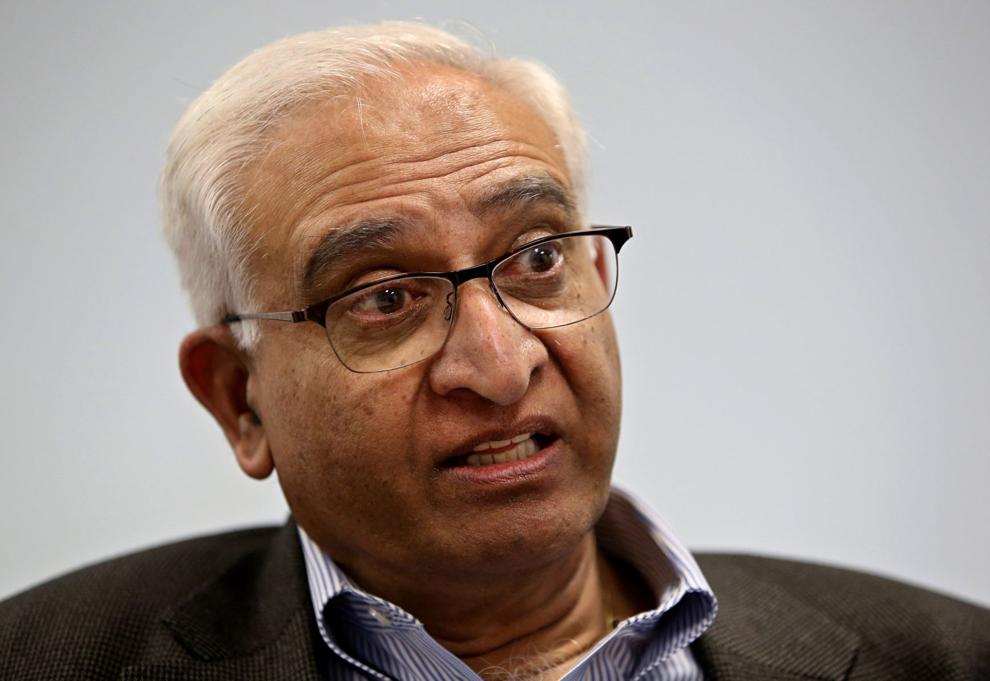 "Imagine if 2,500 patients with chest pains, symptoms of stroke, symptoms of the Zika virus infection could not find a place to seek treatment?" Menzies said. "We simply don't even have a rudimentary infrastructure in place to treat addictive disorders as a chronic condition."
Instead, he said, society is slow to accept the very concept of using drugs to battle drug dependency.
"Here we are so driven by ideological differences that we are like theologians fighting over how many angels can dance on the head of a pin," Menzies said.
Research suggests that less than 10 percent of heroin addicts remain clean after detoxing without medication.
But Joe Brennan, 54, who helped found Heroin Anonymous in St. Louis, said he's confident 12-step programs work if you follow the guidelines of the social-support program.
He was skeptical of medication success stories, having seen many people's initial hopes be destroyed by relapse and death.
"Medication-assisted treatment is fine, but you have to stop sooner or later," he said. "Throw them a life jacket, please, but who wants to swim with a life jacket?"
He distrusts pharmaceutical companies.
"At $1,000 a shot," he said of Vivitrol, "I want to be an administrator of that, too. This is all being fueled by big money."
Brennan didn't have statistics to back up Heroin Anonymous. He estimated that maybe four of the 15 to 20 people who first came to the meetings in 2011 are clean. Another four or so died.
"Give me the broken ones, the ones the doctors can't fix, and I've seen it happen," he said. "They get jobs, and they don't break into cars. They have relationships and babies. They have homes and pay taxes."
One success story was his daughter, a former high school cheerleader who became an addict at 15. He said abstinence didn't immediately take, but she recently celebrated five years sobriety.
"There are a lot of gruesome details, but the ending is pretty sweet," he said.
Advocates of medication-assisted treatment don't refute the fact that it's possible to recover from opioid addiction through an abstinence approach, such as a months-long therapeutic community program. They just see much better odds when medicines are also in the picture.
That's a point that Adam Bisaga, professor of psychiatry at Columbia University, has attempted to get across through multiple studies.
Testifying at a congressional hearing in 2015, when 90 people were dying a day, he said: "Medication-assisted treatment is the best way to reduce the number of overdose deaths on a large scale."
Before sunrise
One recent morning, a few hours before sunrise, cars and trucks were already parked in front of St. Louis Metro Treatment Center at 9733 St. Charles Rock Road.
Sandwiched between an Aldi supermarket and thrift store in tiny Breckenridge Hills, the nondescript clinic has a sign up that reads only: SLMTC.
But people who need methadone know what it is. Two dozen addicts were lined up at the door, trying to beat the rush, when it finally opened at 5:15 a.m.
"I get up every day at 3:30 in the morning and am usually at work by 6," said a 37-year-old concrete finisher from Lincoln County, who, like the other people at the front, didn't want to be identified. They had too much to lose.
The man added that he was in his seventh year of making the hour-and-a-half round-trip daily commute. Once there, he drinks the liquid medicine in seconds.
"I want to get off of it, but it's not easy when you have responsibilities," he said.
Skip a day, and patients say they feel 10 times sicker than having the flu. Methadone can be abused, which is why it's highly regulated.
Doses are generally dispensed in person, one day at a time. Eventually, some patients are trusted to pick up a week of treatment all at once. There aren't many clinics; Missouri has just three state-funded ones.
The clinic on the Rock Road is privately run. Many patients paid the $17 daily dosage fee out of pocket. Patients came from all over, with all kinds of backgrounds. A woman with a baby in her arms. A man dressed in a security guard uniform.
A few arrived in nice cars, others by taxi, including a factory worker from Alton. "We need more methadone in Illinois," said Derek Bultema, 31.
The inconvenience of getting the medicine seemed to be worth it.
Tiffany Taylor, 33, entered the clinic with her husband and her children, each carrying an iPad.
"You found $200 to get high," she said. "You can find $17 to come here."
Government-sponsored methadone clinics in the area are booked, including "The Center" in East St. Louis.
One customer there said he had been on methadone for two decades. He's now allowed a week's supply of methadone to take home in a locked box.
"This gives you a minor euphoric buzz, but it doesn't last," said the man, who did not want to be identified. "So I see it as taking medicine, like I have diabetes, because it helped my life so much. It stabilized my whole situation."
He has a steady maintenance job. He's been married a long time. They have two children, including one who is on the way to a private college. Neither knows he is a recovering heroin addict.
A fighting chance
One night several years ago, a drug addict dropped to her knees and prayed for help. She had just told an angry group of people she tried to rip off that they couldn't kill somebody who was already dead.
"I knew some things were going on," said Shannon Governick, 46, of Valley Park. "I needed help."
A psychiatrist ended up treating her bipolar disorder and prescribed buprenorphine to help her fight off heroin. Her doctor, Luis Giuffra, helps run a clinic in Ladue. He doesn't have immediate openings for new clients.
"We are big advocates of science," he said. "Too much of addiction treatment is based on bias and personal opinion. Sadly, most people doing treatment don't have the skills to read, or even find, the scientific literature."
Like methadone, buprenorphine is a controlled substance that's been around for years. Typically sold under the label Suboxone or Subutex, buprenorphine typically comes in a daily pill or a film that dissolves in the mouth like a breath mint strip.
"When I started taking that my mental and physical desire to use heroin was completely lifted," Governick said. "I had to do other things with it in combination, but because of Suboxone I had a fighting chance. I am 11 years sober now."
The former Laclede's Landing bartender said she is disabled but is a teacher at her church.
"It makes me sad that some people are not being told or given Suboxone," she said. "I know as a living proof how much that helps you if you are serious about getting sober. Every day I am so grateful that I am alive. Not just alive but actually living."
Governick doesn't want to risk coming off Suboxone, despite pressure from a few 12-step support groups she has attended in the past that preached abstinence from all drugs.
About 80 percent to 90 percent of opioid addicts successfully treated with methadone or buprenorphine relapse if they come off the medication, said R. Jeffrey Goldsmith, a doctor in Cincinnati and board president of the American Society of Addiction Medicine.
"If you are the doctor, why would you want to stop prescribing it?" he said. "I think of this as a long-term problem."
Patients often insist they can stop.
"I am willing to try it after telling them the research statistics several times," he said. "I am happy to have somebody prove me wrong and succeed."
Sober homes
Harris House. Hilljack House. Oxford House. Recovery House.
They are the region's "sober homes," each with a slightly different flavor of transitional housing and treatment for people trying to beat drug and alcohol addiction.
Recovery House has seven homes.
The network's manager, John Stuckey, 32, has himself been on Vivitrol for over four years. He said success involves more than medication. It requires a structured daily routine, going to counseling, being part of a social support group and around other sober people who hold you accountable.
"Like any disease, I want to give myself the best odds," said Stuckey, a former manager at a country club in Lake Saint Louis. "I am trying to get the percentages in my favor."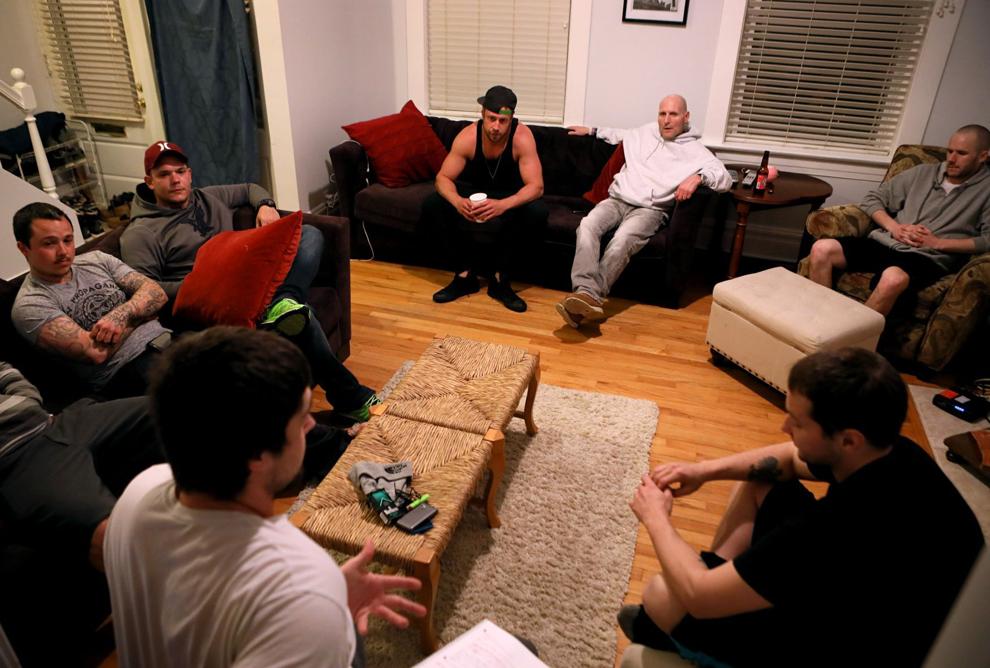 Jesse Williams, a former baseball standout from Farmington, is one of eight addicts at a Recovery House home in Dutchtown. He said the approach is working for him.
"I didn't believe it was possible before I came here," said Williams, 26, who has been on Vivitrol for a year.
Vivitrol isn't addictive. There isn't a street market for it. But your body has to be clean of opioids for about a week to get started. Detox is hard. There's concern that patients might be at a higher risk of overdose should they relapse, because their tolerance is gone.
But some of the housemates swore by it. At a recent weekly group meeting, they went around the room, talking about their routines, new jobs and making sure they were current on their monthly Vivitrol injections.
Williams and others at the sober house weren't sure how long they would be on Vivitrol.
Of 153 people monitored on extended-release naltrexone, which is Vivitrol, over six months, 43 percent of them relapsed compared to 64 percent of 155 people on traditional treatment. One year after the injections stopped, both groups had similar relapse rates.
Joshua Lee, a doctor at NYU School of Medicine who led the study, said there needs to be more options.
"There are eight different ways to lower blood pressure," he said. "There are three very good medications for opioid misuse. Wouldn't it be better to have 10?"
A steppingstone
Sean Laux, 52, on his sixth journey to stay clean, has long been aware of the recovery mantra: Change your people, places and things. But this time around, he said, he was trying harder.
"I never went as far as moving out of the house," said Laux, who is married and has grown children.
Nor had he tried Vivitrol before. He recently celebrated 100 days of sobriety and worked his way up to a management position at Recovery House. He didn't want to jinx his success by going home.
He is from south St. Louis and was close friends with Bonzano, the bricklayer who died in February.
"Him dying was another brick in the wall of loved ones I've lost to this heroin disease," Laux. "It was almost like the last straw."
Bonzano suffered from anxiety and depression. Every effort at sobriety failed.
At first, Vivitrol seemed like a godsend. After seven monthly doses he was proud to be clean and extolled the benefits of the treatment to others.

It turned out that Bonzano's run at sobriety wasn't sustainable, though. Life got in the way of his continued treatment.
In May 2016, the same month he graduated from St. Louis drug court, Bonzano fell from a roof. He shattered his heel and fractured his pelvis. He had to take a break from doing the one thing he was very good at.
To cheer him up, old pals showed up at the hospital with beer. Fed up, Riley — the mother of his children — walked out. Bonzano, prescribed painkillers, spiraled deeply out of control.
Not allowed in the house anymore, he was found parked in his work truck, around the corner from where his family lives on Walsh Street. Officials said what friends and relatives suspected: The case was being handled as a possible drug overdose.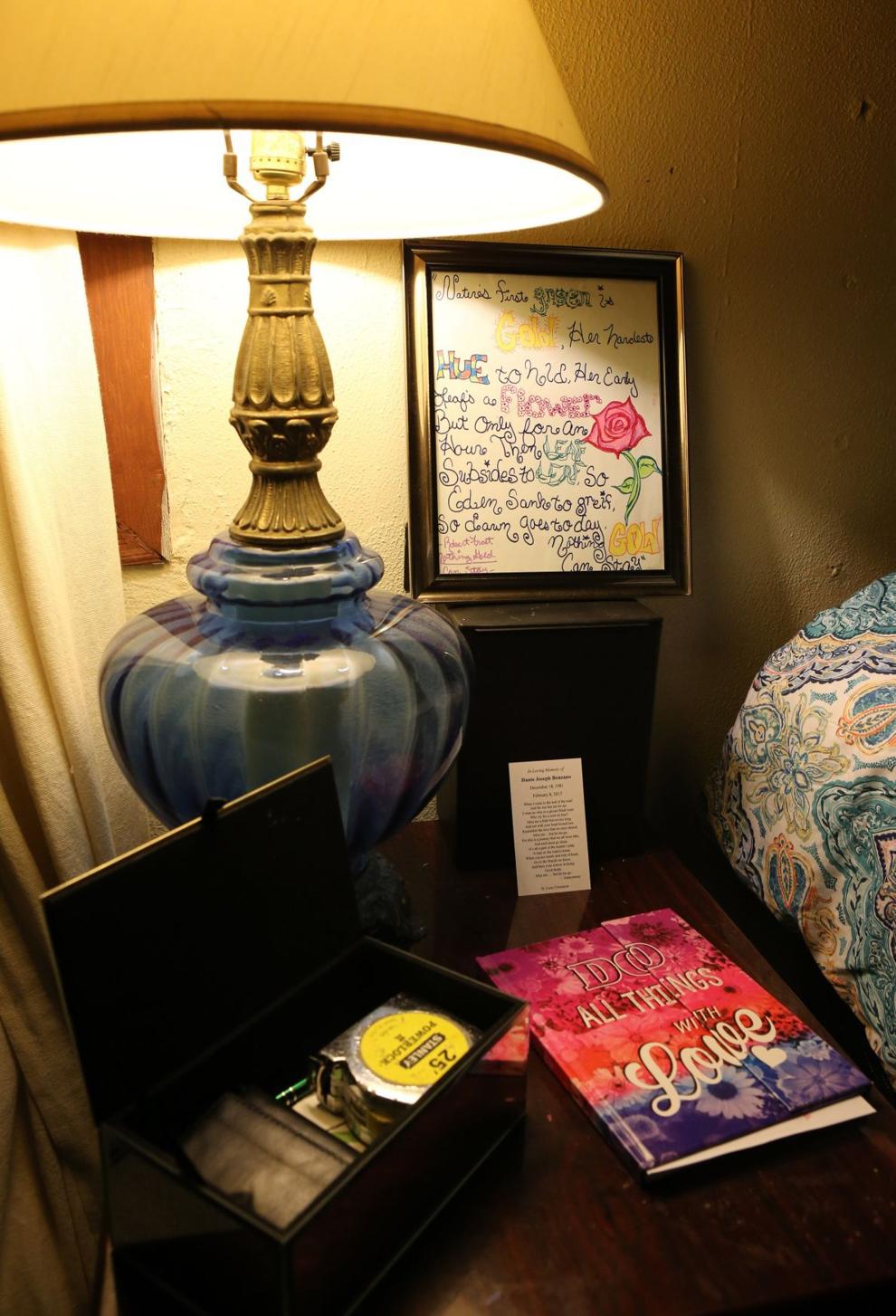 It's unclear when he stopped taking Vivitrol.
But today, Riley can show you family photos of Bonzano and point to the ones where he was taking the treatment. The signs are in his facial expressions. Back then, Vivitrol brought hope that there was a way out of a decade of addiction hell.
"It's something you use like a steppingstone in the right direction, if that's where you choose to go," Riley said.
Kicking heroin: Medication-assisted options
Medication-assisted treatment of opioid dependency is currently based on the use of three drugs and their variations.
Opioids are chemical compounds — natural and synthetic — that act on opioid receptors, which are distributed widely in the brain, and are found in the spinal cord and digestive tract.
Once consumed, opioids bind to receptors in the brain, nervous system and digestive tract. These receptors are involved in how the body perceives pain and can activate the body's reward system that controls feelings of pleasure and euphoria.
Drugs used to treat addiction fall into two categories:
Agonist • Binds to and activates receptors that cause the normal effects of opioids.
Antagonist • Binds to receptors without activating, which effectively blocks opioids.