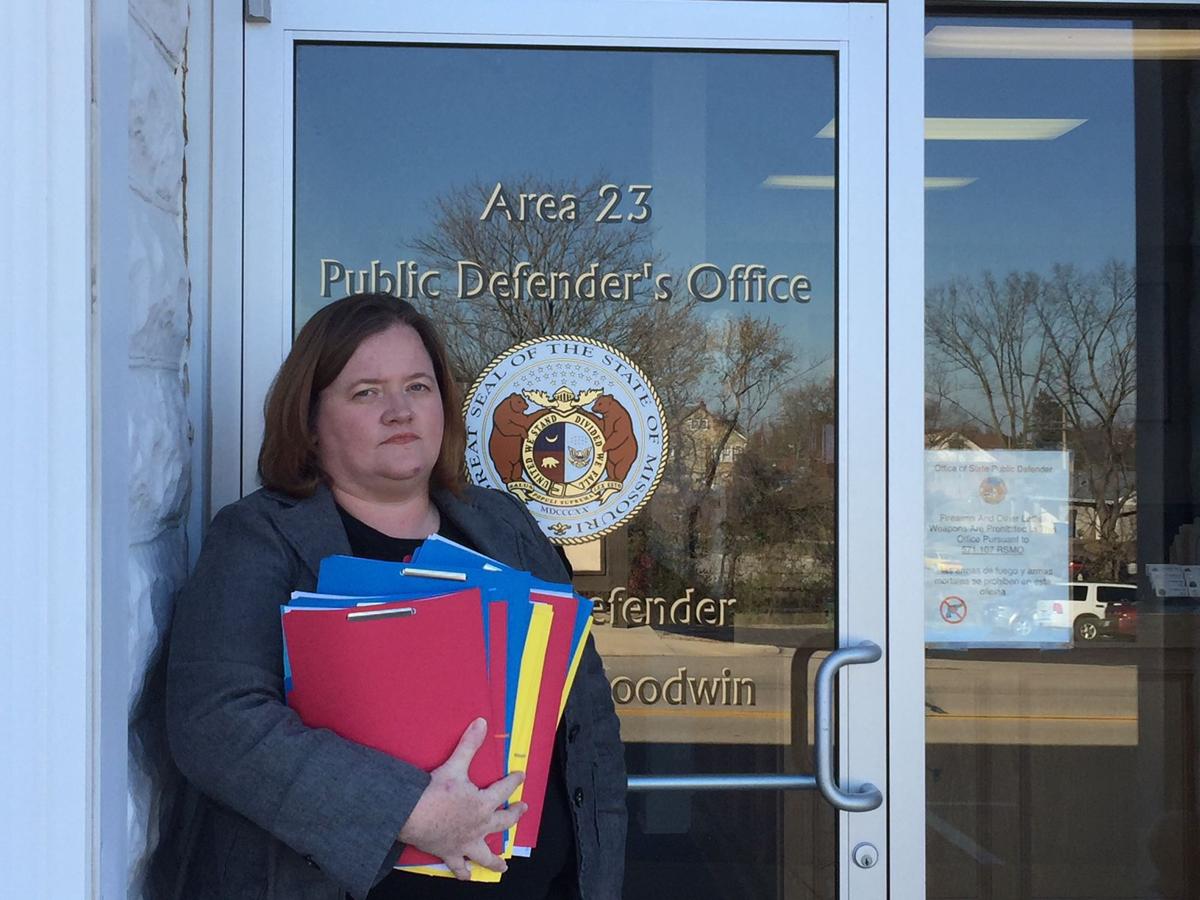 HILLSBORO • Dane Roper is looking at a busy day.
The assistant public defender has six sentencing hearings scheduled on a recent Thursday morning, followed by an afternoon with another sentencing and four arraignments, some of which might turn into guilty pleas.
He starts with two drug cases and one DWI. One hearing lasts three minutes. The others run about 12 each.
But his morning goes quickly. Two of his clients don't show. The other is dead.
No other defense attorney in Jefferson County Circuit Judge Carl Yates' courtroom had more than one client.
Roper's boss, Courtney Goodwin, handled two hearings that afternoon, and their colleagues had eight more.
Goodwin called it a light day. The next Tuesday, she expected 15 to 20 motion hearings, a bench trial and multiple bail reduction hearings.
The workload of Roper and his colleagues has come under scrutiny in recent months, after a September decision by the Missouri Supreme Court to place a longtime public defender on probation for violating rules of professional conduct covering diligence and communicating with clients.
Officials with the Missouri public defender's office fear that their employees may face similar discipline, simply for handling a large number of cases.
The court's decision follows years of high-profile battles over funding for the legal defense of those too poor to hire their own lawyers.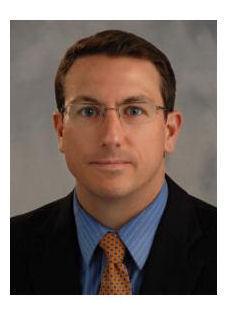 Prosecutors say they are also handling a large number of cases.
Jefferson County Prosecuting Attorney Forrest Wegge did not return calls seeking comment, nor did Yates.
Alan Pratzel, head of Missouri's Office of Chief Disciplinary Counsel, also did not return a message seeking comment. That office investigates allegations of misconduct by lawyers.
In the oral argument that preceded public defender Karl Hinkebein's recent discipline, Pratzel said it was "undisputed" that the lawyer breached his responsibility to "numerous" clients from 2011 to 2013, and pointed out that he'd been admonished three times previously for the same violations. He also said an excessive caseload shouldn't be used as a defense.
Sara Rittman, Hinkebein's attorney, responded that Hinkebein was "physically broken" from serious health problems and was "working in a system that was broken." She said he was dedicated to his clients, none of whom was  legally harmed.
Amy Fite, president of the Missouri Association of Prosecuting Attorneys, wrote in an email in response to questions about the decision that the Legislature had enacted a "safety valve" several years ago "for public defenders who believe their caseloads make it impossible for them to properly represent their clients."
Fite, who is also the prosecuting attorney in Christian County and a former St. Louis prosecutor, said that it was "vitally important that Missouri's indigent defense system continue to operate so that victims and defendants alike receive justice in a timely fashion," but also said that "efficient management of dockets by the courts" could address the caseload concerns.
Asked whether the Missouri Supreme Court was trying to send a message with the Hinkebein case, spokeswoman Beth Riggert replied that the order used standard language that the court often used in disciplinary cases.
Big caseloads
Goodwin's office in Jefferson County opened 1,900 new cases in the last fiscal year, which ended June 30. In 2016, it opened 1,737.
Roper had 115 open cases on the day of a reporter's visit, although Goodwin said she expected a good number would be closed that day.
She is trying to limit staff to no more than 90 cases at a time. She said Karl Hinkebein, the lawyer put on probation, was handling 100.
"Most public defenders have well over that," she said.
Hinkebein, she said, was a lifelong public defender with serious medical issues "and they still went after him."
Asked if the disciplinary committee could go after other lawyers, Goodwin cautioned, "It would bring the whole justice system to its knees if they did. But what's to stop them?"
Different offices, different woes
Goodwin used to work in the Farmington public defender office, which handles cases from six counties. Those lawyers had only a few days of court in each county each month, but those days were packed.
"You'll see them just churn through people," she said.
Lawyers working for Mary Fox, district defender in St. Louis, have caseloads in the mid-60s. But Fox said her office also handled more than 100 felony jury trials a year and had more than 60 pending murder cases.
She thinks 50 would be ideal. "Think about the fact that you are managing the legal lives of 50 people at any one time. That's a lot of responsibility."
"When we have time to spend on someone, we're damn good," she said. "It's a question of having the time."
Fox said the Hinkebein decision, and the fear it had generated, might help publicize the problem.
"Should OCDC bring an action against every attorney in the Missouri Public Defender system? Maybe that will wake people up to the fact that we are processing too many cases as opposed to effectively representing our clients."
Fox said she recently lost a lawyer who told her, "I can't go on working with this level of anxiety and stress, always concerned I'm forgetting to do something for a client."
Barrett said he'd also had lawyers resign, citing Hinkebein.
Just 'do it'
Supervisors from public defenders offices from around the country were in St. Louis on Nov. 17 and 18 for a "workloads institute" conference at St. Louis University School of Law.
Hanlon said the "old deal" with public defenders was, "Don't worry, we know you have too many cases. Just process them … ." Since the Hinkebein case, it's "do it or we'll discipline your license," he said.
But Hanlon said that public defenders were now arming themselves with new, more reliable and better-researched statistics on the time a case should take to be thoroughly researched and handled, versus the fraction of that time they actually receive.
They are using those statistics, with some success, both as an internal management tool and as an effective tool to argue for more funding with state officials.
But, he warned, "This is a war. And there are going to be some casualties."