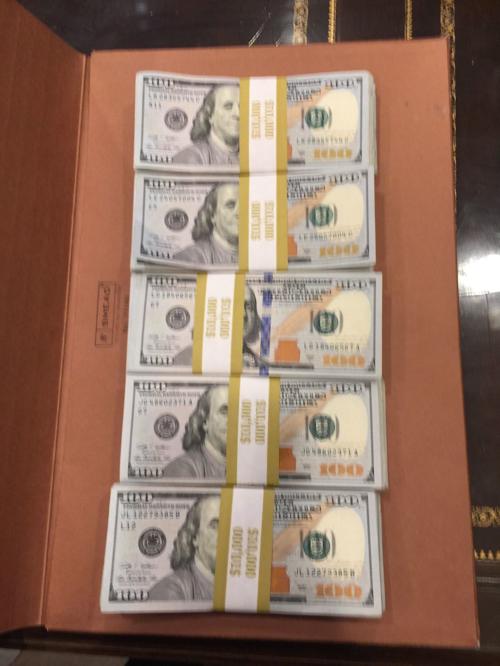 JEFFERSON CITY • A newspaper publisher who gave $120,000 to an attorney for the ex-husband of Gov. Eric Greitens' former mistress says the money was his and did not come from a donor hoping to topple the governor.
Scott Faughn, who publishes The Missouri Times, a small newspaper and online service that caters to the state's political class, told a special Missouri House committee investigating the impeachment of Greitens that the money included $100,000 for recordings the ex-husband had made of the woman discussing her 2015 relationship with the governor.
From Greitens' initial statement to the legal battle, read the Post-Dispatch coverage of the governor's scandal.
The remaining $20,000 was a retainer for Clayton attorney Al Watkins, who was representing the ex-husband.
"This was my money," Faughn said.
Committee members were skeptical of Faughn's explanation.
"No one believes it was your own money. I don't know anyone sitting around with $120,000," said committee chairman Rep. Jay Barnes, R-Jefferson City.
Rep. J. Eggleston, R-Maysville, called Faughn's explanations "fishy."
Committee members pressed for the original source of the money. But Faughn's attorney, Chuck Hatfield, said his client was under no obligation to reveal details of his financial arrangements and compared that to Greitens' refusal to release his income tax returns or the governor's nonprofit not releasing its donors.
"That's private information," Hatfield said.
The transcripts were a part of the now-scuttled felony invasion of privacy case against Greitens, in which prosecutors alleged the governor had taken and transmitted a nonconsensual photo of the woman in the basement of his home in March 2015.
Greitens, who was elected governor in 2016, says the affair was consensual and denied that he acted violently toward the woman or broke the law. He has not answered questions about whether he bound the woman's hands to exercise equipment and took her picture.
The transcripts being read aloud by members of the panel contained questions and answers about the relationship the two engaged in, including detailed questions about oral sex and other activities.
Greitens' attorney repeatedly asked whether she had ever seen the photo.
Greitens, a former Navy Seal, founded The Mission Continues in 2007. His alleged use of a fundraising list from the charity is under investigation.
"The truth is, he admitted to me, he took a picture of me," the woman said. "I never saw a photo. I only know what he told me."
The House committee is meeting as part of a 30-day special session that could lead to Greitens' impeachment.
The panel was seeking information from Faughn after Watkins suggested that Faughn had merely been delivering the money on behalf of a donor or industry that was attempting to hurt Greitens.
"That's when he suggests to me that he has a wealthy Republican guy … who didn't like Greitens. And it was, quote 'personal,'" Watkins said.
During Wednesday's committee hearing, Barnes asked Faughn if he had the $120,000 in his house. "I want to know where it came from," Barnes said.
"This was my money," said Faughn, 38, who was testifying under oath.
Eggleston asked about the logistics of delivering large amounts of cash. "I want to know how $50,000 in cash gets from Point A to Point B," Eggleston said.
"I can't tell you for sure," Faughn responded. He later said he placed the money in a folder while he was at one of his offices in Clayton.
Members of the committee said it didn't make sense for Faughn to profess he doesn't know who delivered $50,000 of his money to Watkins.
"There seems to be no paper trail on that money," said Rep. Don Phillips, R-Kimberling City. "It's just doesn't wrap around a normal person's mind."
"In America, it's still OK to have cash money," replied Hatfield.
Barnes added that he was skeptical about Faughn's explanation because Faughn was convicted of forgery in 2002 when he was a mayor in southeast Missouri.
"I was 22. In my life, I've made mistakes. I don't deny it," Faughn said.
Barnes asked if the money came from representatives of the low-income housing tax credit industry, which Greitens has angered by moving to cut off state funding.
"How did you get the cash?" Barnes said. "I don't think you're in the poorhouse, but I also don't think you're a multi-, multimillionaire."
"I'm a hillbilly from west Butler County," Faughn said.
Faughn also was asked if he spoke about the money with former House Speaker Steve Tilley, a lobbyist for Sterling Bank, which is involved in low-income housing tax credits.
"I don't think I've ever brought it up to Steve," Faughn said.
Faughn said he bought the recordings as part of a book he hopes to write about Missouri politics.
At one point in the hearing, attorneys for Greitens made a request to conduct their own cross-examination of Faughn. The request was denied.
Attorney Ed Dowd then asked, "Could we ask you to order the witness to answer your questions?"
On May 14, after Faughn's payments came to light, the Missouri Capitol News Association voted to remove The Missouri Times from the organization. The Post-Dispatch was among those favoring the ouster.
The terms of the vote stipulate that the Times vacate its fifth floor office space in the Capitol and parking spaces after the conclusion of the Legislature's special session.
Meet the committee members
Shake off your afternoon slump with the oft-shared and offbeat news of the day, hand-brewed by our online news editor, Mandy St. Amand.