ST. LOUIS • The man slain in a triple shooting outside a Hooters restaurant downtown Friday night was St. Louis rapper Lamarcus Turner.
Turner, 28, went by the stage name Blenda Boy Boo. He lived in the 1900 block of Bremen Avenue.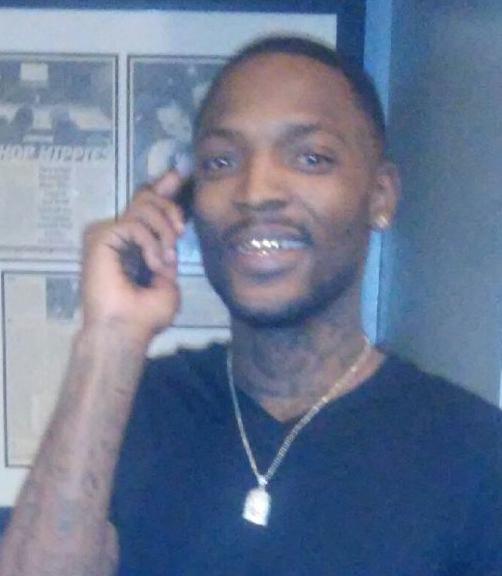 On Monday, police released Turner's name and said they had no suspects in the case.
Someone in a passing car opened fire, striking Turner and two others. Turner was taken to a hospital, where he died.
Another man, 26, was shot in the wrist. He was stable at a hospital. A third victim, 33, was shot in the foot. He also was stable at a hospital. Police had no information on the medical condition of either man.
A police officer was inside the restaurant at the time of the shooting, another officer at the scene said, but was not involved in the gunfire.
Witnesses at the scene said the victims were among a large group of men who had been sitting together at a table in the Hooters at Seventh and Chestnut streets, just across from Kiener Plaza.
Witnesses said that as the men were leaving, a truck pulled up to them and opened fire. The witnesses said the men appeared to have been targeted.
Turner's grandmother, Iris Turner, told the Post-Dispatch that she spoke with her grandson by cellphone about a half-hour before the shooting. He told her he was eating dinner before he was set to perform at HG, a club at 2617 Washington Avenue.
"His life was cut short," she said. "They cut him down."
Iris Turner said her grandson had loved his music.
"Ever since he was a little boy, he was singing," she said. "I think it was over jealousy. Jealousy over his music. They knew he was on his way."
Lamarcus Turner's wife, Melinda Turner, said she was waiting at the club on Washington for him to arrive when she found out he had been shot. He had been posting live videos on Facebook from Hooters, and a relative had seen the videos and heard about the shooting.
Melinda Turner said that she didn't know who had shot her husband but that "there was a lot of animosity on the internet" toward him. Some claimed he had stolen material from other local rappers; others were calling him a "snitch."
Iris Turner said some were claiming on social media that they planned to shoot up his vigil.
He was the father of three children, ranging in age from 4 to 9, from previous relationships. He and his wife of three years had no children.
Nassim Benchaabane of the Post-Dispatch staff contributed to this report.
| | Type of killing |
| --- | --- |
| | Shooting |
| | Unspecified Homicide |
| | Police Shooting |
| | Justified Homicide |
| | Child Abuse |
| | Vehicular Homicide |
| | Suspicious Death |
| | Stabbing |
| | Arson |
| | Asphyxiation |
| | Beating |
Related: