ST. LOUIS • For almost 13 years, the TV series "The First 48" has tagged along with real police detectives through the gritty, bloody process of investigating homicides, often from the initial call through an arrest.
Beginning in January, the crew from cable TV's A&E Network will bring its cameras — and some past controversy — to St. Louis.
The upside, Police Chief Sam Dotson believes, is to humanize officers and generate better cooperation to help break the "don't snitch" urban code.
The downside, some say, is an emphasis on a city's violent underbelly and concerns about complicating prosecutions. Those are calculated risks that Dotson says he is willing to take with a production company that so far has aired 333 episodes since it premiered in June 2004.
"This isn't a startup," Dotson said. "They've been doing this for a decade, so I have a high degree of confidence in them."
The show's "The First 48" title refers to an assumption that investigators who don't get a solid lead in the first two days after a murder are far less likely to solve it. Taping usually continues beyond that period. Some of the hourlong episodes feature one case, while others swing back and forth between two.
More than 20 cities have participated, including Miami, Minneapolis, Dallas, Kansas City and Tulsa, Okla.
Videographers are expected to start shadowing the St. Louis homicide squad in mid-January, with plans to air the first episode six to eight months later.
Issues in court
Producers have been after St. Louis for years, but Dotson said he balked out of concern that it wouldn't be good for the city's image. He said recently that a conversation with the New Orleans police chief at a conference changed his mind.
"He told me it actually helped people feel comfortable talking to detectives, and sometimes, people would ask for them by name," Dotson said. "People recognized them and felt like they had a connection to them by watching the show.
"The show highlights the good work and skill that homicide detectives have, and there's no better way to promote that."
The New Orleans chief could not be reached for this story. "The First 48" and a similar A&E reality show, "Nightwatch," which focuses on the work of paramedics, firefighters and police, are no longer filming in New Orleans after contracts expired this year.
"The First 48" became part of the story in 2015 in a New Orleans triple-murder case. Defense attorneys demanded the show's video of their client's confession, saying it would benefit him. Producers said the part not aired was destroyed.
New Orleans Criminal District Court Judge Laurie White blasted city leaders for working with the show, saying the relationship had caused unnecessary complications. "I wish that the city would never contract with 'The First 48,' and I hope in the future they would think through that," she said in a hearing, according to The Times-Picayune in New Orleans.
The defendant in that case made a plea deal and was sentenced to prison.
Issues also arose in 2010 in Memphis, where a judge refused to let prosecutors use as evidence a taped confession aired on the show of a man charged with killing four adults and two children. The judge ruled that other relevant information may have been recorded that was no longer available, according to the Commercial Appeal in Memphis. The man was still convicted and sentenced to death.
Memphis officials ended their participation in 2008, after three years. The mayor and some council members felt the show was tarnishing the city's image for little or no benefit, given that the producers do not pay police departments for their time.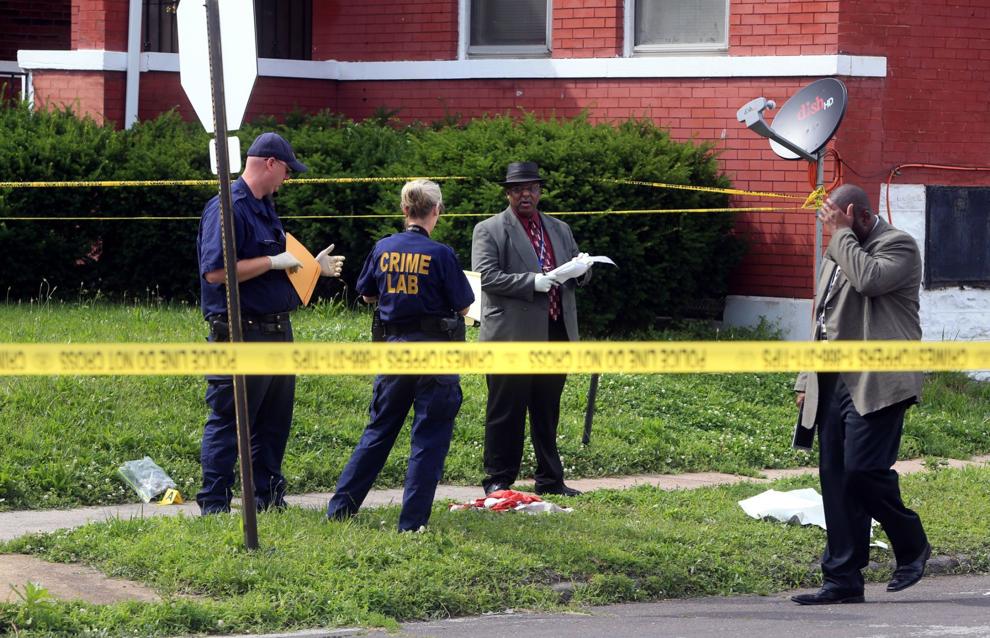 Kim Gardner, who as newly elected circuit attorney will take over St. Louis prosecutions shortly before the show starts taping, said she did not have any comment about the city's participation. St. Louis Mayor Francis Slay also declined to comment.
"The First 48" executive producer, Alexis Robie, acknowledged to the Post-Dispatch that at first, when he was working as a cameraman on the show, he had developed a negative image of Miami's nightlife. But, he said, he came to see the value.
"Our program is not about murder, it's about murder investigators," Robie said. "It's about people who are regular human beings who have families and anxiety about paying bills and trying to make sure their kids have the support they need to have good lives and they have an extraordinary job to do, which is to bring killers to justice.
"That is a pretty positive story, especially when people may have a negative perception of police because of their personal experiences or cultural representations."
The episodes are often rerun, which causes concern for people initially named on murder charges that were later dropped. Fifteen men walked free in Miami, and two in Harris County, Texas, after being shown as charged on episodes still being aired, according to reports by two sister newspapers, The Miami New Times and Houston Press.
Some of those former suspects say their portrayals have caused them fear and difficulty finding employment. One, Taiwan Smart, wrongfully charged with the murders of two roommates and held 20 months, won $860,000 in a suit against the city of Miami, complaining that detectives had been more interested in theatrics for "The First 48" than justice.
In Texas, a man sued the show in February, claiming that he was shot and that his life remains in danger because he was portrayed as a "snitch" on the show despite efforts to conceal his identity, according to the Dallas Morning News.
"The First 48" cameras were rolling in 2010 when an officer in Detroit fatally shot a 7-year-old girl while trying to catch a suspect. The episode never aired but a producer was sentenced to two years of probation and community service for obstruction of justice after prosecutors said she lied about "copying, showing, or giving video footage she shot of the raid to third parties," according to published reports.
A window into the work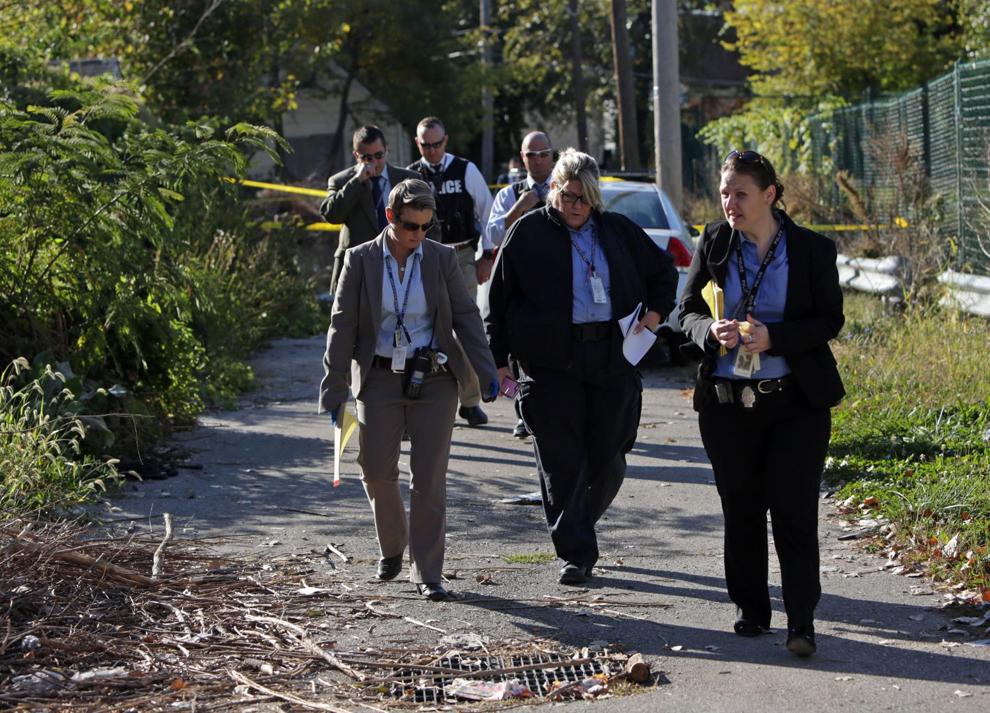 Robie described his videographers as "journalists," although unlike news reporters, they submit their work to police leaders for approval before it goes to the public. He said the review is for accuracy, safety and confidentiality, but producers get the final say.
Several St. Louis homicide detectives said they see the program as an opportunity to display how much goes into an investigation and to counter complaints they sometimes hear about not working hard enough. Ultimately, they hope to illustrate how crucial witness cooperation is to breaking a case. They declined to speak on the record, saying department policy barred them from speaking to the media without permission.
Robie said improving police and community relations was an "unintended consequence" of his show.
"Police chiefs have been grateful and we've certainly heard from family members that said, 'I had no idea how hard they (the detectives) worked,' and that they had no idea how they sacrificed time away from their families to help theirs," Robie said.
"People think they know how the criminal justice system works, especially when they're watching scripted TV," he said. "But when we do get complex cases, it shows people just how challenging this really is. I feel like it's a civics lesson."