BETHALTO — Each of the red, orange and green fire lanterns blazing Friday on the front lawn of a small yellow Bethalto home stood for three people.
All three were fatally shot inside the home Dec. 19.
Police have said the deaths were part of a multistate crime spree by two people now charged with the slayings, along with the killing of a 31-year-old woman in Alabama, the kidnapping of a married couple in Tennessee and other crimes authorities say they committed over a week's span.
Community members gathered around 7 p.m. Friday to recite the Lord's Prayer and sing "Amazing Grace" in honor of the three.
Stephanie Young, 35, of Bethalto remembered her friend Brooks as a fun "little brother" who loved to play dice and card games.
"He was a riot," Young said. "They (Yates and Brooks) were always just giggling, laughing and making jokes, that's my main memory of them the last 30 years of my life."
The two charged in their death, Brady Witcher, 41, and Brittany McMillan, 28, each face first-degree murder charges in Madison County.
They were arrested in St. Louis County on Dec. 19 but waived extradition and are expected to soon arrive at the Madison County Jail, according to spokeswoman Taylor Donohoo with the Madison County state's attorney's office.
The office is coordinating with authorities in Alabama on how the prosecution will proceed, but Witcher and McMillan "will ultimately stand trial in both jurisdictions," Donohoo said.
Police have said the Bethalto killings were "not a random act" but haven't specified a motive.
Court records reviewed by the Post-Dispatch show Witcher was released from a federal prison in Louisiana on July 18, five months before the killings. He was initially sentenced there on a weapons charge, and his stay was extended when he was convicted of beating another inmate who required surgery to have metal plates inserted in his face, according to court documents.
Witcher told a federal judge in that case that he left school after the seventh grade but got a general equivalency diploma. He added that he was in treatment for depression and schizophrenia, according to court documents. He also has a previous felony conviction for burglary, court records show.
McMillan has a string of misdemeanor arrests in both Illinois and Alabama, including for drug possession and theft.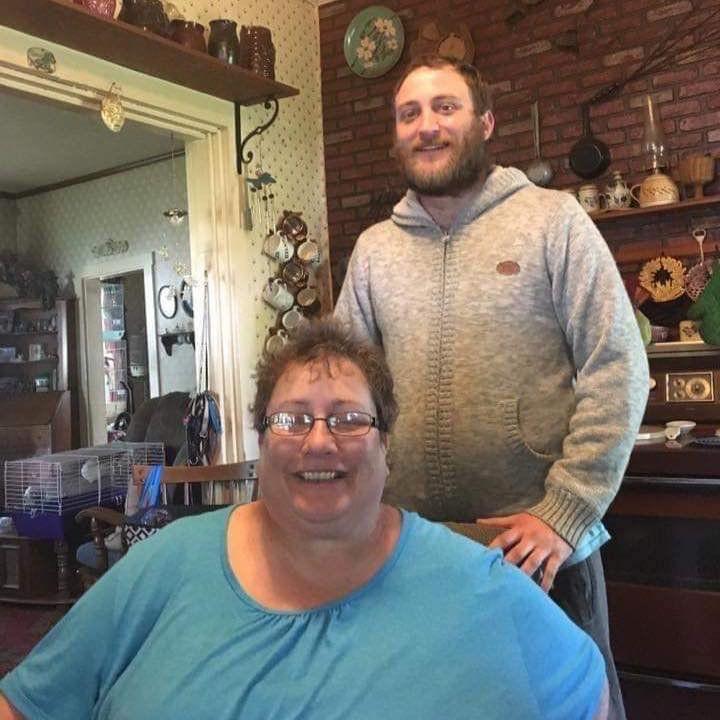 Aletia Wesson, 33, of Alton worked with Brooks at a Metro East IHOP for about two years. She said she had just visited him at the home before the killings and she was still shocked.
"It all just seems so unnecessary. So sad," Wesson said.
Shari and AJ
Shari Yates, 59, was a mother of three who most recently worked at the Centerstone health center in Alton, where she helped people with a history of addiction or mental illness transition toward living on their own. Before that, she was a nurse's aide at a Madison County nursing home, said her daughter, Sarah Chalberg.
She was a member of a dart league and enjoyed playing card games with her loved ones, according to her obituary.
Brooks, 30, was a popular server at several local restaurants, including the IHOP, where he was known for his goofy sense of humor and had many regular customers, according to family and friends.
He attended Lewis & Clark Community College, majoring in art with interests in photography, painting and illustration.
"They were good people who didn't deserve this," said Amber Higgins, Yates' daughter and Brooks' sister, in a message to the Post-Dispatch about the vigil. "But our mom taught us to keep moving forward when things go horribly wrong and our brother taught us to find something humorous to cope with pain."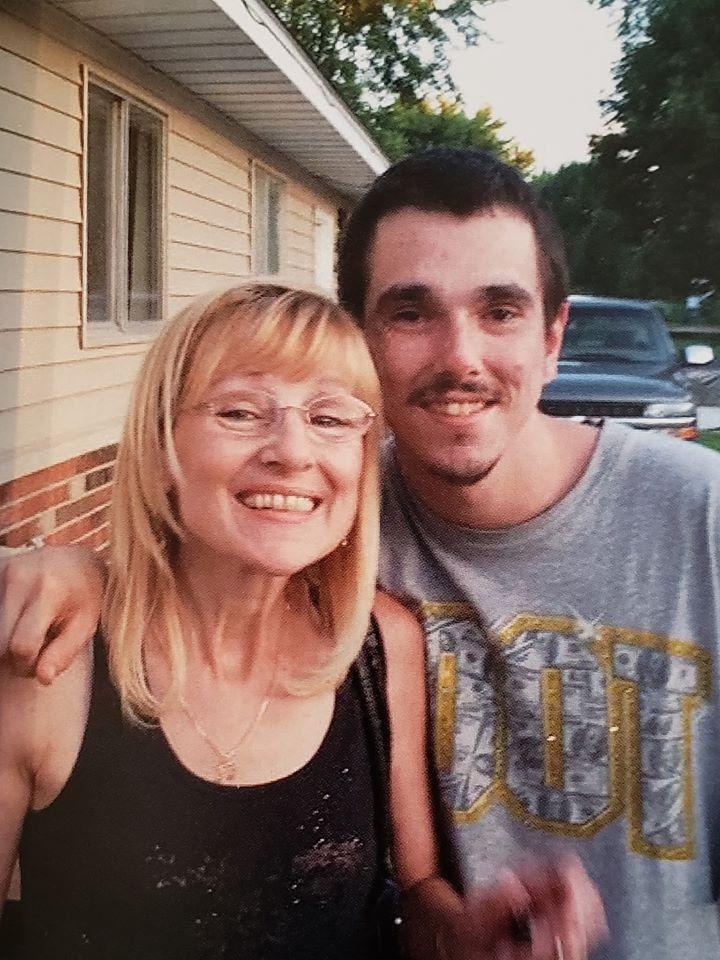 Teresa Ferguson, John McMillian's mother and a local piano teacher, said her son was a loving person who faced serious problems in life.
McMillian, 32, had a drug addiction and battled mental illness, though he told his mother he was 100 days clean the last time she saw him, she said. She took him that day to try on clothes she would buy him for Christmas and she could tell he was clear-headed, Ferguson said.
"I want people to know my son had a lot of potential, he was caring in a way I don't think everyone understands," she said. "But he was fighting against a lot."
He was legally blind and always wore thick glasses when he was a kid, she said. And when McMillian was about 20, his mother's brother, Timothy Cunningham, killed his wife. Cunningham would eventually be sentenced to life in prison. Ferguson then raised her brother's two children.
Facing tragedy again during the holidays has been devastating, Ferguson said.
She remembers how her son loved to play the guitar, especially the songs "Love Me Do" and "Lean on Me." She's holding close a simple note he wrote the last time he stayed with her: "Mom, I will be home at 6 or 7 at the latest. Love you."
He was a father to two children younger than 3, Ferguson added.
"He seems like he's still here with me," she said a few days before the vigil. "I don't want to let him go. I want to touch his hand and see his face again."
Photos: Candlelight vigil in Bethalto reclaims home where tragedy took place
Bethalto residents pay respects at candlelight vigil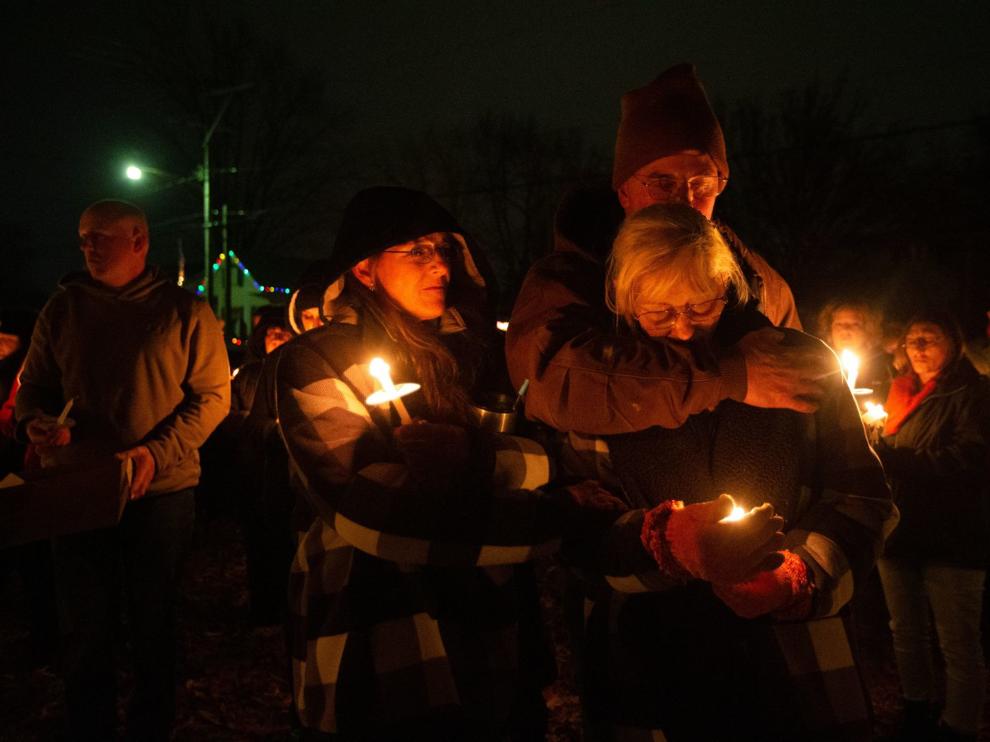 Bethalto residents pay respects at candlelight vigil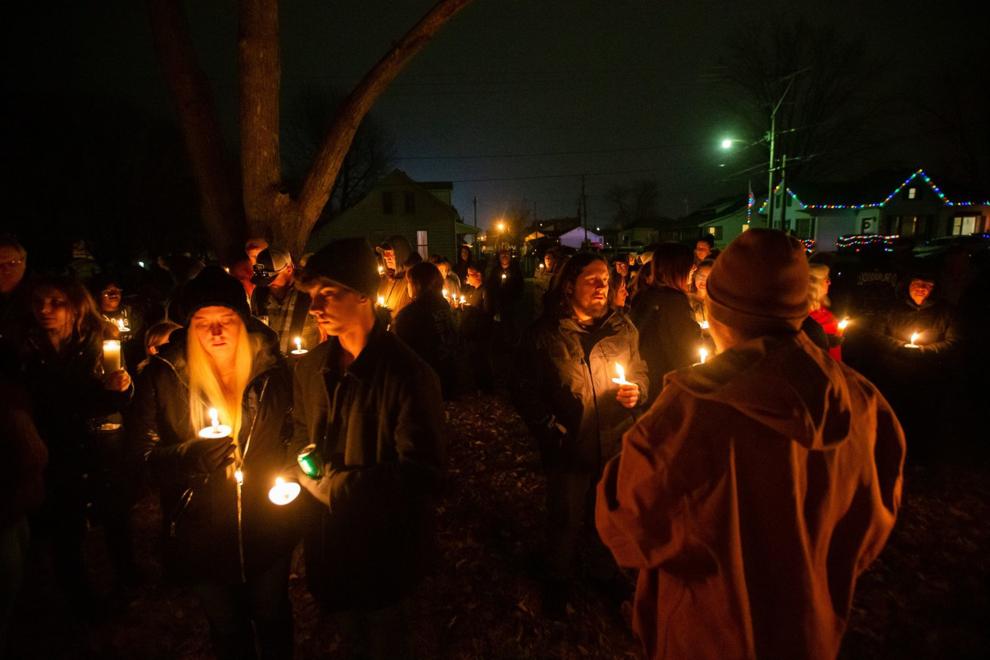 Bethalto residents pay respects at candlelight vigil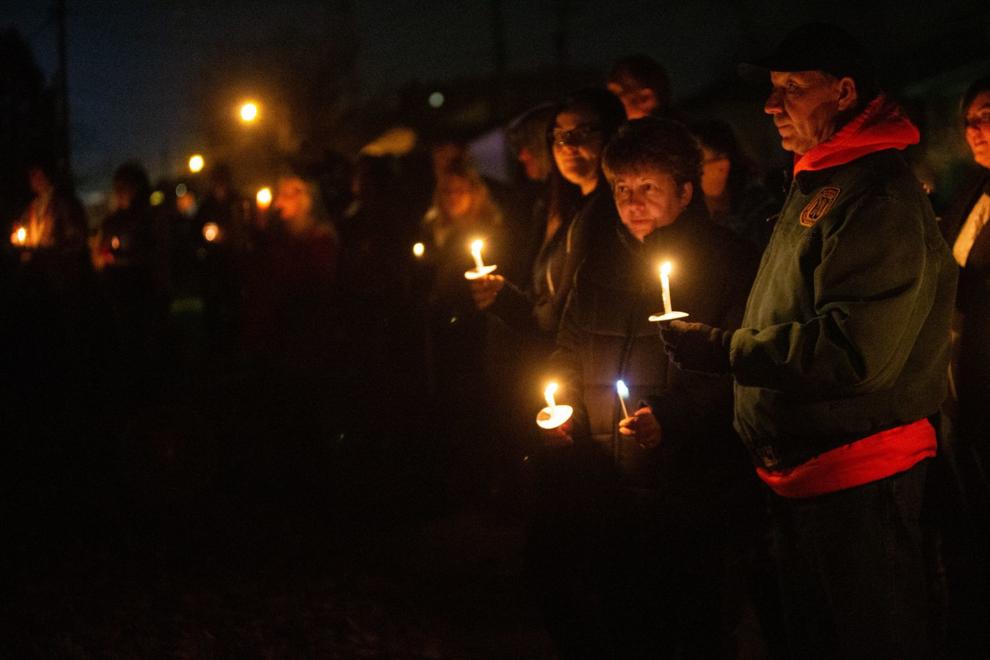 Bethalto residents pay respects at candlelight vigil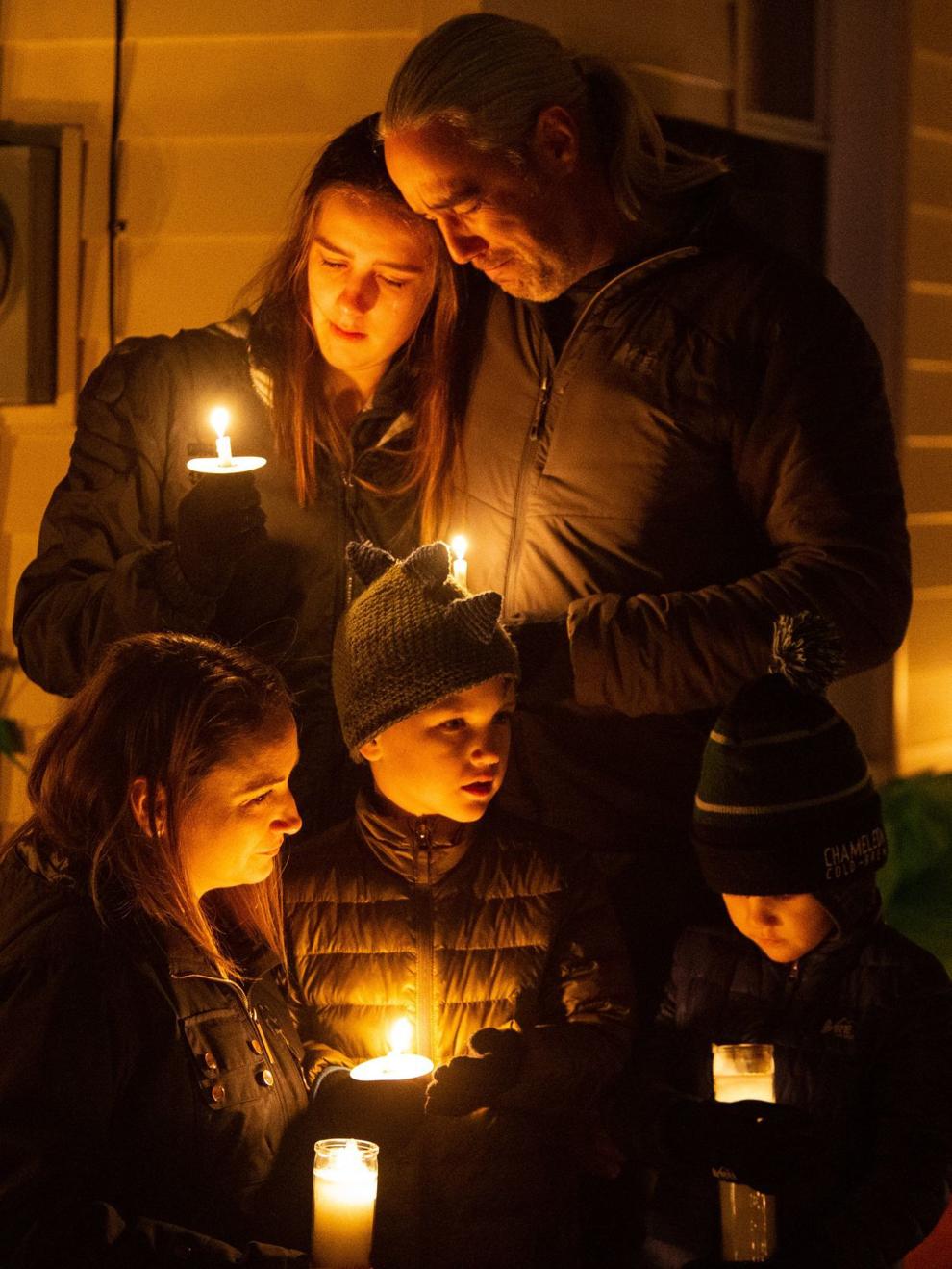 Candlelight vigil reclaims house where three were killed in Bethalto