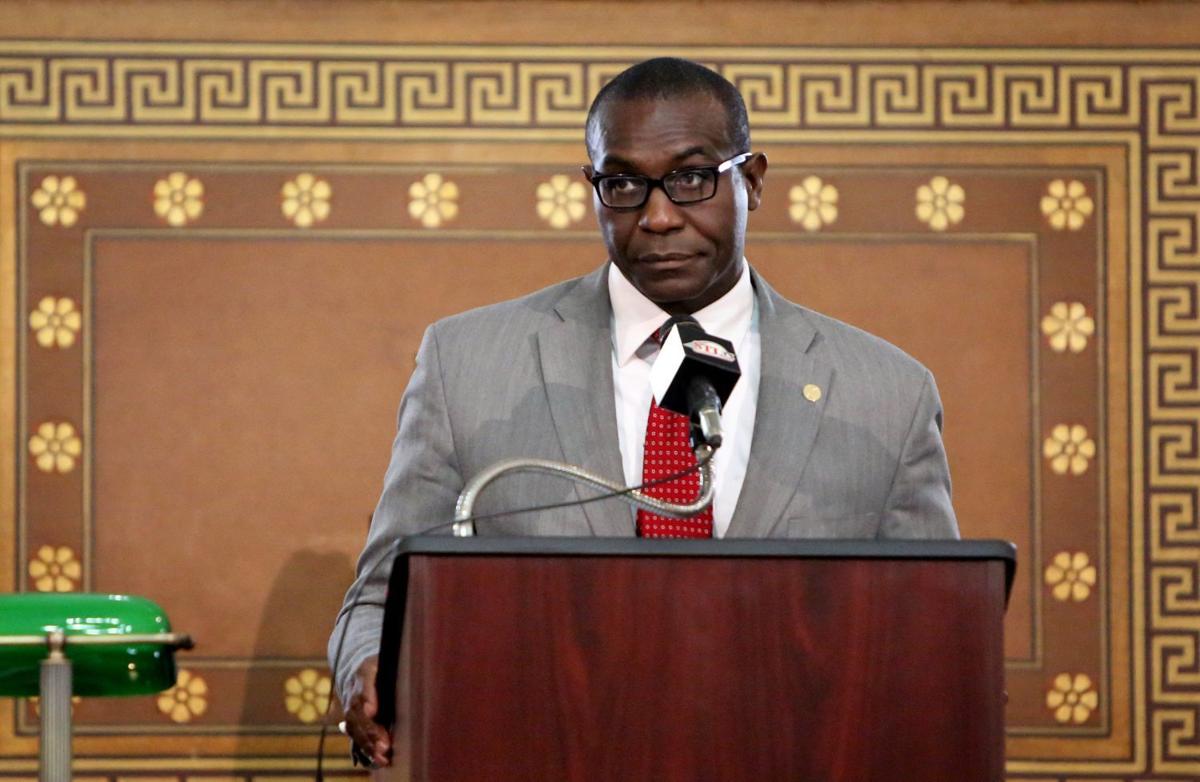 ST. LOUIS — Aldermanic President Lewis Reed on Friday introduced legislation to spend an additional $8 million on a new violence prevention program and $3.5 million on outfitting city police with body cameras.
Both allocations, if approved by aldermen and the city Board of Estimate and Apportionment, would come from a $23 million city budget surplus.
Reed said the $8 million for the Cure Violence program is aimed at doing something different to try to deal with the city's ongoing problem with violent crime.
"If we want to see something different, we're going to have to do something different," he said in an interview. "We owe it to everyone who lives in this city (and) who works in this city. We owe it to all the kids that had to be buried this summer."
Under Cure Violence programs used in some other cities, local residents are trained in crisis intervention and are sent out to try to get people at high risk of violence from carrying out shootings before they occur.
The $8 million would be in addition to $500,000 already allocated in this year's budget by aldermen for a violence prevention program.
He said he hopes that the two amounts would cover a Cure Violence initiative for up to two and a half years.
Mayor Lyda Krewson's administration has been working with the Cure Violence organization to put together an initial contract using the $500,000. She said she agrees that the city should do more than that this year and said she would consider Reed's proposal.
Regarding body cameras, Reed said their use by police would do more than just increase police accountability. "It's going to help deal with crime itself" by building trust in the community, he said.
That, Reed said, could help encourage people to come forward with information that could help police solve crime.
Reed on Friday also introduced a bill to require licensed gun dealers in the city to report to police when any would-be buyers of firearms fail a required federal background check.
Meanwhile, Alderman John Collins-Muhammad, D-21st Ward, introduced a bill to increase the number of city police districts from six to nine, restoring what was in place before 2014.