RED BUD • A good-hearted repo man? It's true. Stanford and Pat Kipping can attest.
The Kippings were down on their luck, getting credit from a local grocer and pharmacist, and racking up debt. Last week, they were three months, or $350, behind in payments on their 1998 Buick Century.
Enter Jim Ford, a 20-year veteran of the car repossession business. Ford got an email last Wednesday from a bank telling him he needed to take back the car from the Red Bud couple.
Like many repo agents, Ford arrived in the dark of night. He peered into their garage and saw the Buick. But he didn't want to knock on the door, as he normally would, to break the news then, at 1 a.m.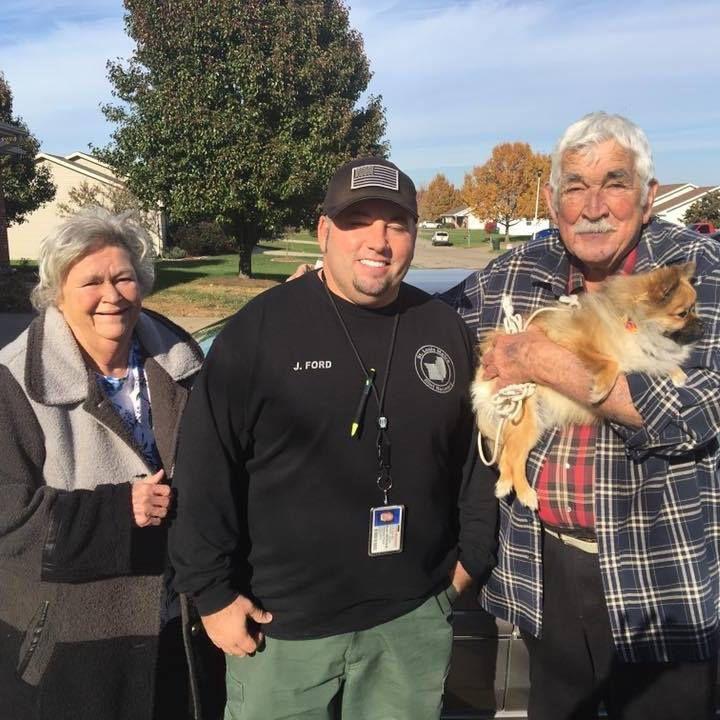 "I knew they were elderly, and there wasn't a light on," Ford said. "I didn't want to disturb them."
Instead, Ford called later that day to tell Pat Kipping he was hired to repossess their car. He suggested she call the bank to make payment arrangements. She called the bank but couldn't work anything out. The couple had only $30 in their account to get them through until Social Security payments arrived, she told Ford.
Ford arrived the next day. It was cold outside, and the Kippings invited him inside.
"I got to talk to them, and they were the nicest people. They knew I had a job to do," Ford said. "She's telling me how their medications had already gone up in price and (her husband) couldn't afford to get some of his medications this month. They actually owed money to the pharmacy in town and the grocery on credit."
Stanford Kipping, 82, has been diagnosed with Alzheimer's. He also has congestive heart failure and high blood pressure. Pat Kipping, 69, his wife of 26 years, has her own health concerns, including diabetes.
Stanford, a Navy veteran and former dock worker, is a proud man who didn't tell his adult children about his financial woes.
"It was very, very sad," Pat said. "Stan and I cried. We were very emotional because we need our car."
The Kippings watched as their car was towed down the street and out of sight.
Later that day, Ford called a friend, Tom Williams. Taking the car had been gnawing at him all day. The two men talked about what they could do to help.
Without the Kippings knowing, Ford set up an account at Gofundme, a popular crowdfunding platform, to raise money. The couple owed about $2,200 on the car. By the time Ford woke the next morning, nearly enough had been raised to pay off the car. Within 12 hours, the fund had raised $3,300.
So much had poured in, from friends of Ford and Williams, that the men were able to pay off the car and have $1,000 left in cash for the Kippings. Williams got the car detailed, paid for an oil change, topped off the radiator fluid and replaced two broken lights.
When the Kippings saw their car returned home Monday, after a 3½-day absence, they both cried again.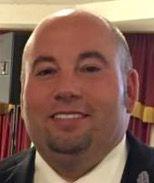 "He's wonderful," Pat Kipping said of Ford. "It's almost like a miracle. It's unbelievable."
Grace Garris, 56, is one of Stan Kipping's daughters. She had seen her father's face when he had to admit to his children that his only car had been repossessed by the bank. "He looked defeated," Garris recalled.
Garris said the look on his face was priceless when the paid-off, cleaned-up Buick came back.
"I saw tears rolling down my dad's face," Garris said. "I said, 'Papa, there are good people in this world, a lot of good people. A lot of people with heart out there.'"
Garris said a small town like Red Bud has its share of negative stories about repo men, but none like Ford.
"Never heard of any good act of kindness like that from a repo man," she said. "It was a beautiful, beautiful moment."
Pat was relishing the attention from reporters this week who wanted to hear her story.
"I was at my lowest end when he came and got that car. I thought, 'This is it for me,' I was that depressed," she said. "I prayed to God, and God answered our prayer."
An answer in the form of Ford, that is. A veteran repo agent who — in all his 100 repossessions a month, 100,000 cars over a career — has never been touched enough to help pay off someone's debt.
Ford, 41, lives in O'Fallon, Ill., and his company is Illini Recovery Inc. He has some harrowing stories. People have turned their dogs on him. He's been shot at (but never hit) in Jennings, East St. Louis and St. Louis. Once, the three shots at his face were close enough that "I could taste the gunpowder in my mouth."
Ford says he always tries to be courteous. Ninety percent of the time, he said, he will knock on the door to let people know what's coming and to give them time to clear their belongings out of the car.
"It's easier than grabbing the car in the middle of the night and dragging it down the driveway at 300 mph," Ford said. "That's the way you do it your first year."
But the upfront, mannerly way is easier, Ford found. "If you knock on their door and are nice to people, 90 percent of the time they're nice back."
But why help pay off the Kippings' car, why this time?
Ford said Stan Kipping reminded him of his own grandfather. "He was just a nice guy," Ford said.
"I'm there repo'ing his car, OK? and he tells me, 'Jim, if I ever win the lottery I am going to split it with you because you've tried to work with us and been so nice to me.'"