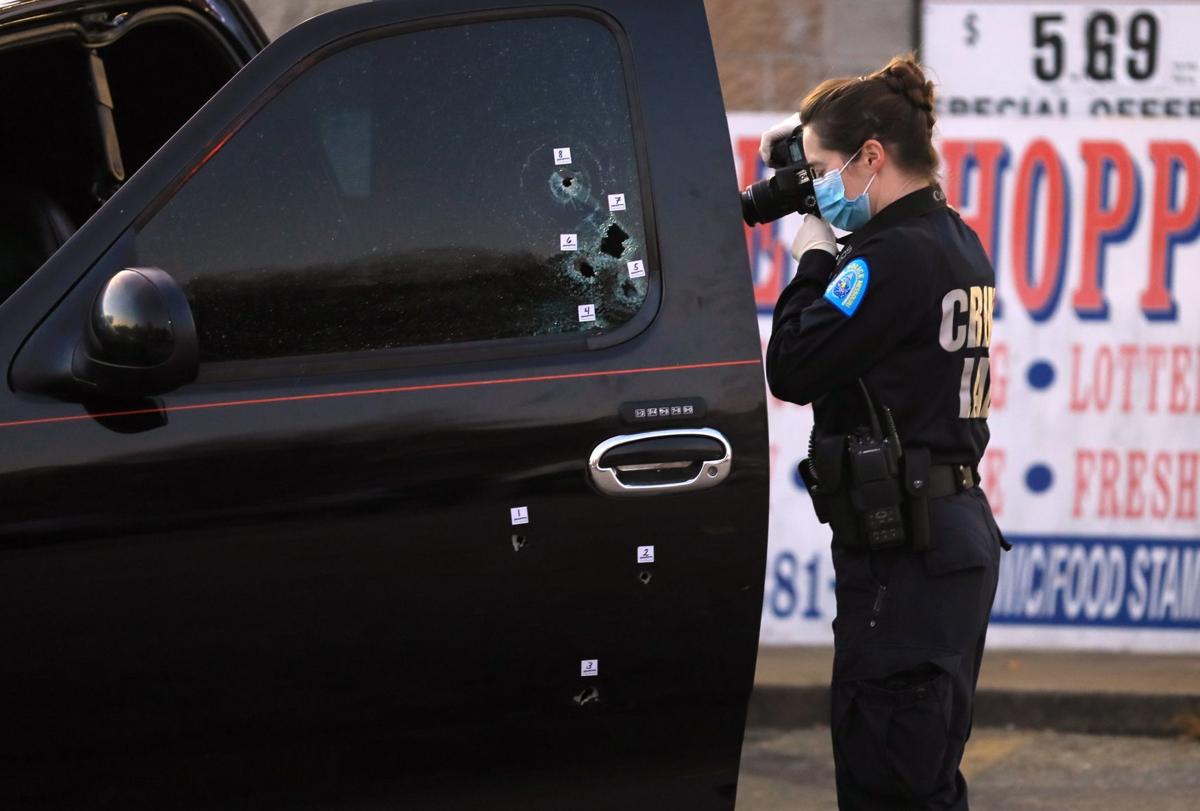 JEFFERSON CITY — Just a year after Missouri lawmakers spent much of the summer in a special session on violent crime, Republican lawmakers are urging another go-around on the topic.
Rep. Nick Schroer, a St. Charles County Republican, said he and his colleagues have scheduled a news conference Wednesday at the St. Louis Police Officers Association offices on Hampton Avenue in St. Louis.
The latest call for the Legislature to return to the capital city comes just two weeks after the General Assembly adjourned its regular session, in which the same lawmakers spent four months negotiating a package of laws designed to address violent crime and police reform.
The advisory says lawmakers will "address the need for Governor (Mike) Parson to call a special session related to public safety and the need to address, from a state level, how areas within the State of Missouri are 'defunding police.'"
Republican lawmakers in the Kansas City area have been critical of a move by Kansas City leaders to reallocate a part of the police department's budget to a fund that would be used to focus on new strategies for combating violent crime.
The new Community Services and Prevention Fund would earmark $44 million on community engagement, prevention, mental health services and other public services.
Kansas City Mayor Quinton Lucas said the changes also are aimed at increasing police accountability in a city where elected officials have almost no say in how the police department spends its money.
Last year, Parson, a Republican, called a special session on violent crime in the months before voters went to the polls to choose between him and Democrat Nicole Galloway in his bid for a full four-year term.
In the end, Parson was able to repeal a residency rule for St. Louis police officers designed to open up recruiting and fill vacant positions.
Also approved was a witness protection fund that has been largely unused.
Firearms not targeted
The GOP supermajorities have not targeted firearms as a potential reason for the high murder rates in St. Louis and Kansas City. Rather, they have attempted to expand gun ownership in recent years by virtually eliminating the need to have a concealed carry permit.
In one of their final acts before adjourning on May 14, the Legislature approved a bill that would block enforcement of federal gun laws by local police, an effort growing in popularity in Republican-led states under Democratic President Joe Biden's administration.
The crime package awaiting Parson's signature will bar police officers from using chokeholds to subdue crime suspects.
The legislation also includes reforms to unlicensed religious boarding schools and an initiative that would provide feminine hygiene products such as tampons to female prison inmates.
The measure also creates a new "Law Enforcement Officers' Bill of Rights" that would grant protections for officers under investigation for misconduct.
In addition, the package includes language aimed at improving the tracking of officers to stop police who commit misconduct from being hired in another jurisdiction.
Parson earlier said he has not made any decisions on calling lawmakers back to the Capitol.
"There's a lot of people who've reached out for special sessions and it's too early to talk about those things like that," Parson told KCMO, a Kansas City radio station.
Other potential subjects of special sessions include revisiting a tax on hospitals that funds nearly $2 billion of Missouri's Medicaid program. Conservative Republicans want the tax to include language barring funds from being spent on contraception.
Rep. Dan Shaul, R-Imperial, has called for a special session to enact voting and election changes.