ST. LOUIS • A sex offender from St. Charles County thought he had moved on with his life after successfully completing five years of probation for sending webcam photographs of his genitals to an undercover police officer posing as a 13-year-old girl.
Now he's among hundreds of people in Missouri who are learning they must attach GPS monitoring systems to their ankles for life, even though such a requirement wasn't part of their sentencing agreement.
The devices send out alerts if an offender lingers near a school or a park. Cut the wide black strap and the waterproof device will tell on them.
It beeps to prompt a verbal command from state officials, say to make a payment or report to probation officers immediately.
The retroactive requirements are part of a revised state criminal code that went into effect Jan. 1. Offenders either found guilty or who pleaded guilty to 13 various sex crimes in question based on an act committed on or after Aug. 28, 2006, are subject to the added security measures. Previously, the monitoring technology was used for a more limited class of high-risk offenders.
The St. Charles man is among several sex offenders who are suing and challenging the state. In the lawsuit, in which he is named only as D.G., the 40-year-old argues that the law didn't exist when he pleaded guilty. He claims he's no longer "legally subject" to the jurisdiction of state prison authorities.
He argues that he shouldn't be required to pay monthly supervision fees for decades, nor have travel or residency restricted for life.
"I don't think a lawyer can make a straight-faced argument that it's constitutional," said Clayton-based attorney Matt Fry, who is suing the state on behalf of D.G. and has many other plaintiffs in the wings.
A March 29 "Dear Sir/Madam" letter from chief state supervisor Julie Kempker lays out the law, including threat of a class D felony if conditions are violated.
"We understand that this change may be unexpected," Kempker said in the letter. "Rather than being detracted by the lifetime supervision requirements, you are encouraged to remain focused on your daily supervision responsibilities and to do those things that improve your life and positively impact your family and the community in which you live."
Many sex offenders panicked and started calling lawyers. Some are confused: for instance, those no longer on supervision who moved away from Missouri.
'A collateral consequence'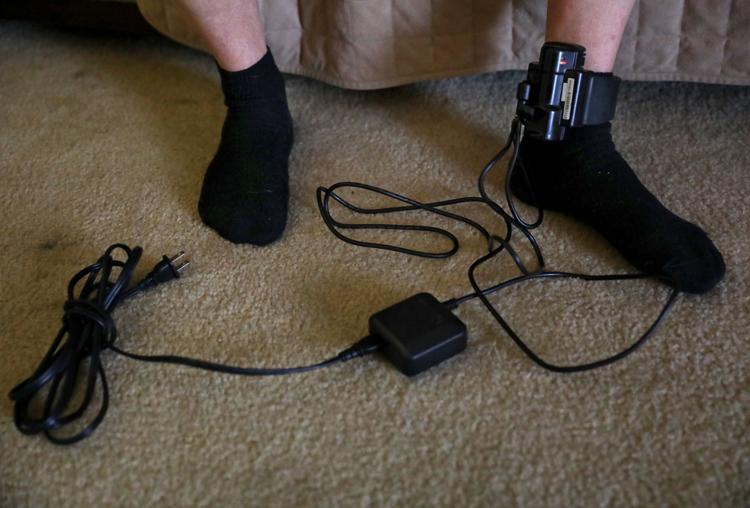 A 41-year-old sex offender from south St. Louis County said he sees the changes as unlawful, too costly and ineffective.
"Lifetime. For the rest of your life. I can't even comprehend it," said the man, who didn't want to be identified to avoid bringing more unwanted attention to himself.
According to court records, he pleaded guilty in 2012 to first-degree child molestation for touching the genitalia of a friend's 7-year-old daughter.
The first-time offender was sentenced to 10 years in prison. He spent four months behind bars before he was let out to undergo treatment in the community.
So long as he did well, he'd be done with state supervision after five years on probation, not including registering as a sex offender for life. But during a monthly visit to his probation officer in April, he found out about being subject to the added layer of oversight.
He said he argued that lifetime GPS monitoring wasn't part of his sentencing agreement. Still, the device was attached April 26. He's still getting used to wearing it.
He said the device puts his job stocking snack machines in jeopardy and that he's too embarrassed to wear shorts in public. He said it seemed like extra punishment added after the fact.
Kim Kilgore, the St. Louis County prosecutor who handled his case, disagreed.
"It's a collateral consequence of his plea," Kilgore said. "The legislature has spoken that, in the interest to the public, he should be required to wear this. Mind you, his victim was 7 years old."
She said sex offenses are a public health issue and should be handled accordingly, similar to people with a contagious disease who are quarantined.
"Think of the burden that my victim suffers every day of her life for something he chose to do," she said.
Lifetime requirements
Officials have tried to notify at least 432 sex offenders like the man from south St. Louis County about the new monitoring requirements, according to the Department of Corrections, which oversees the division of probation and parole. At the end of April, 364 of them had been placed on GPS monitoring.
They were already on state supervision.
About 800 prison inmates are on deck. So are 500 people who already completed their sentences and are considered free.
Lawmakers boosted monitoring measures during the 2014 legislative session. Criminal code reform was widely publicized, but not this specific detail in the large Senate bill.
"Someone either slid this in or made a clerical mistake. We got no whiff of this," said Fry. "I wish I would have seen it. I could have had three years to fix it. Now I have 50 clients calling me around the clock looking for updates."
The lawsuit against the state he filed on behalf of D.G. is not part of online court records. A Cole County clerk said the case cannot be viewed due to security concerns for the plaintiff.
Assistant Attorney General Andrew Kinghorn, who is handling the case on behalf of the state, referred questions to an agency spokeswoman. She declined to comment about pending litigation.
A hearing in the case is scheduled for May 22.
It costs about $12 a day to electronically supervise a sex offender. The Department of Corrections says $490,469 was appropriated in 2015 for lifetime supervision requirements.
Offenders must pay $30 a month and are subject to damage fees.
The Department of Corrections would not supply an official to be interviewed on the rollout of the devices. Instead, a spokesman supplied limited information via email. He said GPS data is monitored both by the 24-hour Probation and Parole Command Center in Jefferson City and supervising officers on the ground.
Alerts are built into the program that can set off an investigation or require immediate correspondence, for instance, if an offender enters an exclusion area, such as a park or school, or doesn't come home by curfew.
Messages are sent through a transmitter on the GPS device to verify location or even the possible issuance of a warrant. The spokesman said offenders living outside of Missouri will be supervised and fitted with a GPS device by that state's probation and parole agency. How that would play out is unclear.
Though it's technically for life, offenders can start petitioning to have the device removed at age 65.
"This is not something I can get used to," said the offender from south St. Louis County. "You always feel it. When you are walking, you always know it's there."
If there were some other way, he said, he could probably stomach some of the restrictions better.
"A chip under the skin, I could deal with that," he said.