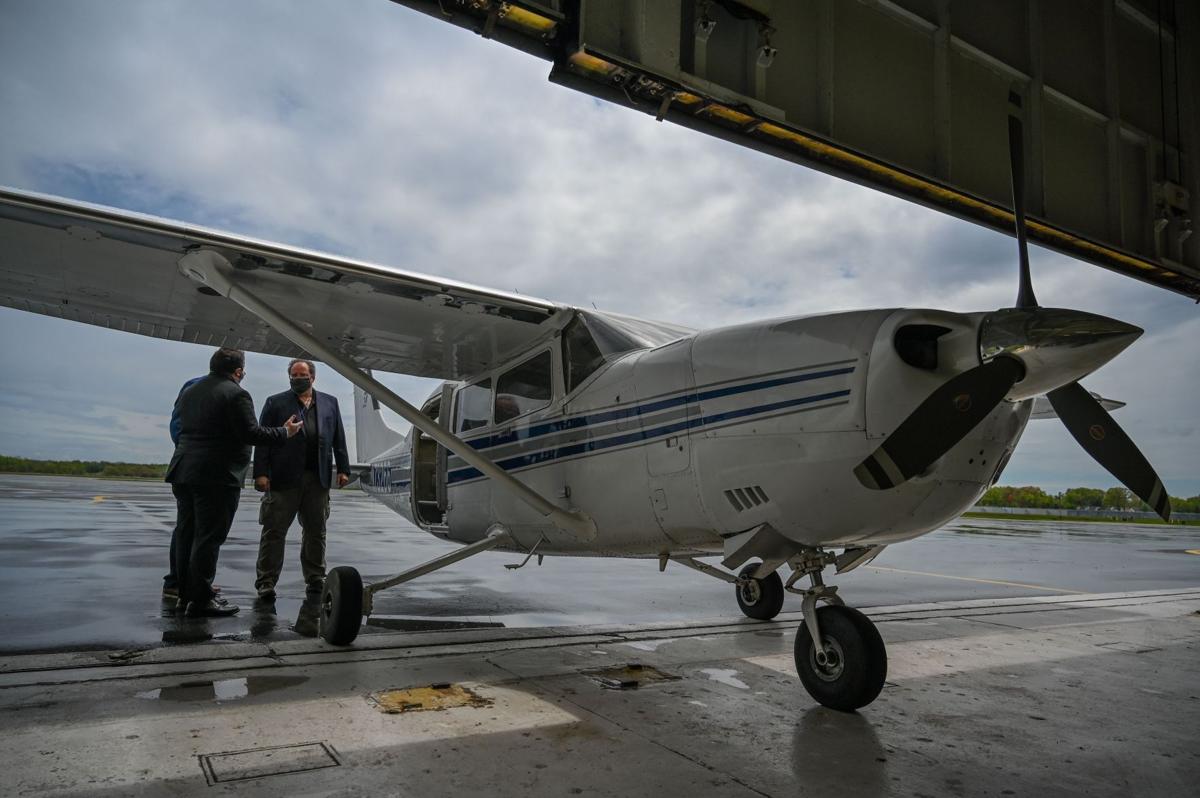 ST. LOUIS — The city's chief attorney says the Board of Aldermen is barred by the city charter from ordering the city executive branch to contract with an aerial surveillance company as a crime-fighting tool.
City Counselor Michael Garvin, in an opinion issued Wednesday, said the charter gives authority to issue contracts to the mayor as the head of the city executive branch.
Another charter provision, he said, specifically prohibits the board from taking such action.
"I do not believe an alderman possesses the authority to negotiate a contract, attach it to a board bill and require that City officials execute the contract," Garvin said in an opinion issued to Alderman Christine Ingrassia, D-6th Ward, an opponent of the measure.
The bill's sponsor, Alderman Tom Oldenburg, D-16th Ward, insisted Thursday that the measure would pass legal muster.
"We get legal opinions all the time from that office," Oldenburg said in an interview. "We have voted against what the city counselor has opined in the past."
Oldenburg added that he's not surprised that Garvin, an appointee of Mayor Lyda Krewson, "believes power to contract only rests with the mayor."
The legislation, which is expected to come up for floor debate Friday, would direct Krewson or her successor and Comptroller Darlene Green to execute a contract for a three-year trial program with an Ohio-based company that recently ran a six-month pilot program in Baltimore.
Oldenburg says he worked out details in the proposed contract with the company although he's open to changes.
Supporters say the program, involving flights across the city for up to 18 hours a day, is needed to help police investigate violent crimes amid a surge in such incidents over the past year.
Once the company is notified through a 911 call or a shots-fired alert, it can zoom in to the site of a reported crime and track people or vehicles as they travel to other locations.
Opponents warn that the program could jeopardize civil liberties of average citizens and that the video and related data obtained could be abused by police.
Garvin in his opinion also said imposing upon a city executive-branch agency, in this case police, a requirement to implement a contract made by aldermen likely violates the separation of powers outlined in the charter and the Missouri Constitution.
Oldenburg says the contract cannot be carried out unless the company comes up with private donors who agree to pay the full three-year cost, estimated at $7.5 million to $10 million.
One potential funder, a Texas-based philanthropy, said it would not do so unless the city also put up a level of money consistent with a demonstration of strong political and community support for the proposal. Backers of the plan said other donors also could be sought.