Nearly 25 years ago, Kim Castro was a St. Louis police officer who stopped someone from tossing a woman over an Interstate 44 overpass. For saving the woman's life, Castro received the Medal of Valor.
Now, retired as a cop and living in Florida, Castro is being lauded for more heroism. She swam into frigid waters and pulled family members to safety after two sightseeing planes collided in air Monday over Alaska's George Inlet, according to a family member's account.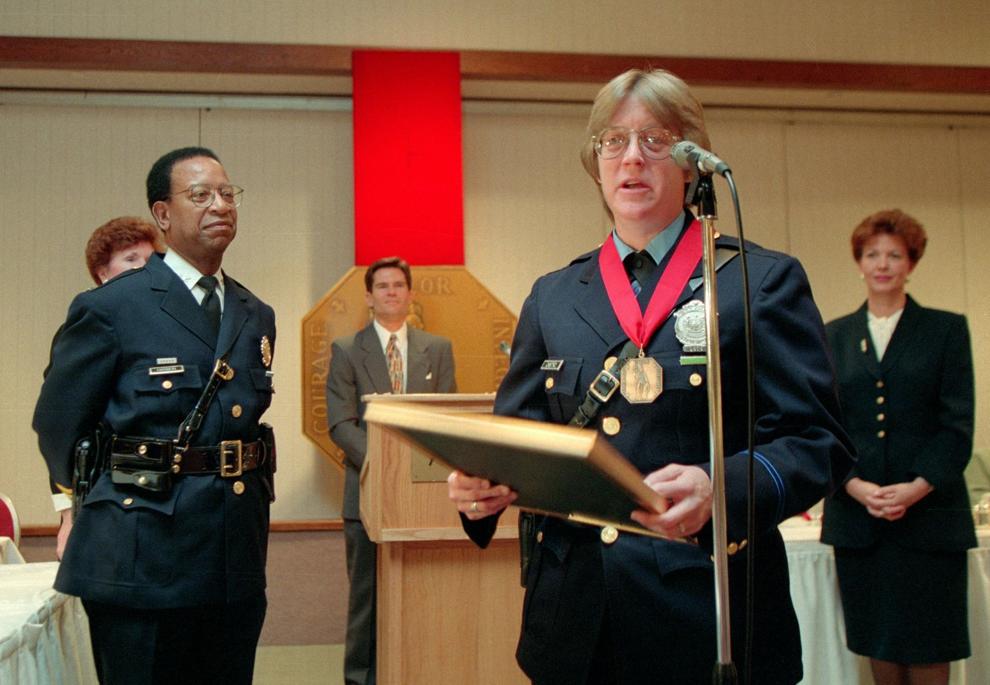 "The hero of the story is my sister Kim, who rescued my older sister Brenda, her husband Cliff and my brother-in-law Kevin," Castro's brother, Mark Castro, wrote on a social media account. "Even though she was injured, she was able to get these guys to shore since their injuries made swimming impossible."
The crash killed six people, including a lifetime friend of the Castro family, Cassandra "Cassie" Webb, of the St. Louis area.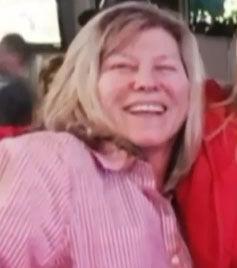 Webb, 62, was nearing retirement, and getting some travel time in ahead of that.
The Alaska trip was one that Webb was really looking forward to, said Kevin Epperson, her boss and a co-worker in St. Louis for 30 years. The group spent three days in Vancouver, British Columbia, and then planned to be on the Royal Princess cruise in Alaska for seven days before ending the trip with a seven-day train ride across Canada.
Kim Castro did not return calls seeking comment Friday, but the St. Louis Police Department confirmed her involvement.
Castro, 62, retired from the St. Louis Police Department in 2010 after 27 years, said Sgt. Keith Barrett, a spokesman for the department.
"We were informed that she helped rescue many of the passengers involved in the crash," Barrett said. He did not have more details.
The planes collided at about 3,300 feet and came down about a mile and a half apart in the inlet waters, eight miles from the cruise ship port of Ketchikan.  
The local Coast Guard district said Monday that "Good Samaritans" helped rescue 10 survivors of the crash from the water. A spokeswoman for the Alaska State Troopers said the Coast Guard should have a list of all civilians who helped rescue survivors, but the Coast Guard did not immediately provide more details.
The 10 people rescued from the crash were taken to a hospital in Ketchikan. Four patients with broken bones were later transferred to Harborview Medical Center in Seattle, hospital spokeswoman Susan Gregg said. Three survivors were released from PeaceHealth Ketchikan Medical Center on Tuesday. Hospital spokeswoman Marty West said the remaining three are in fair condition.
It wasn't clear what injuries Kim Castro suffered.
A Post-Dispatch article on the Medal of Valor awards ceremony in 1995 includes a photo of Castro, award in hand, addressing the audience. She saved the life of a woman who was nearly thrown off an overpass into oncoming traffic.
The department this week didn't have any more details on her award.
The Medal of Valor is the highest award a police officer in the St. Louis metropolitan area can win. The award recognizes "a conspicuous act of bravery exceeding the normal demands of police service." Recipients are selected each year from nominations by more than 140 area police departments. 
Alaska State Troopers identified the other passengers in the Alaska crash who died as 46-year-old Louis Botha of San Diego, 56-year-old Simon Bodie from Tempe, New South Wales, Australia, 39-year-old Ryan Wilk from Utah and 37-year-old Elsa Wilk of Richmond, British Columbia, Canada. Also killed was the pilot of one of the planes, 46-year-old Randy Sullivan of Ketchikan.
Christine Byers, of the Post-Dispatch staff, and The Associated Press contributed to this report.