LINCOLN COUNTY • The 911 call came in at 9:40 p.m.
But no one who arrived at the scene on Dec. 27, 2011, believed that Betsy Faria had killed herself.
She had been stabbed 55 times, with a serrated-edge MasterChef knife from her kitchen still sticking out of her neck. Her heart had stopped quickly, so there was less blood than the brutality of the wounds would suggest. Her body was cold.
Deputies took Russell Faria to the station. Before a day had passed, they were accusing him of the murder of his wife, who already had been close to dying of breast and liver cancer.
Four alibi witnesses put Faria with them watching movies miles away at the time when Betsy Faria stopped answering her phone, an indication she might already have been dead.
But there was incriminating evidence: Russell Faria's slippers, stained with his wife's blood, were found in a closet. He said they must have been planted by the killer.
Faria was charged with murder and arrested after his wife's funeral.
Two years later, a Lincoln County jury took just four hours to find Faria guilty of first-degree murder.
Ken Masterson said in a recent interview that he and fellow jurors were not 100 percent convinced of Faria's guilt, and that their consciences were eased somewhat by knowing the case would be appealed.
His uncertainty grew after the trial.
After the verdict was delivered, Masterson was only a few miles from the courthouse when a friend who works there — and had watched at least some of the trial — called.
"Let me tell you," she told him, "that guy's innocent."
Faria's defenders, and even some of those who still suspect him, have been raising questions with the Post-Dispatch and Fox 2 about the investigation, the evidence and the trial.
Faria's lawyer, Joel Schwartz, said there is "zero doubt in my mind" that Russell Faria is innocent.
Judge Chris Kunza Mennemeyer rejected Schwartz's request before trial that prosecutors be required to offer a specific theory for the crime. Did it happen while Faria's friends said they were watching movies with him in O'Fallon, Mo.? Or was it in the relatively short time between his stop at a fast-food restaurant and his call for help from home outside Troy, Mo.?
That refusal, Schwartz said, let Prosecuting Attorney Leah Askey "improperly argue the existence of imaginary facts" in closing arguments when she told jurors that the four alibi witnesses really might have been accomplices who helped Faria hide the crime.
In her closing, Askey also suggested a theory about why Faria's clothes — the ones he's seen wearing in security pictures in a series of stops at stores and gas stations on the way to movie night — were blood-free: he might have killed his wife while naked and then showered.
Schwartz complained that the prosecutor said it despite knowing there was no evidence of blood in the drain, nor that the shower had been recently used.
Since Askey raised those issues in closing arguments, Schwartz said, he had no opportunity to counter them with evidence during the trial. He did object, unsuccessfully, and warned jurors in his closing arguments that she had no proof of her claims.
The lawyer also complained that while the judge banned Askey from arguing that "no one else could have done this," the prosecutor essentially did anyway.
Askey did not return calls seeking comment for this story. The Lincoln County sheriff's office, which investigated the death with help from the Major Case Squad, referred questions to Askey.
Faria's alibi witnesses were never charged, and they have denied any complicity in the crime. All expressed anger at being accused without evidence. They told reporters they had believed police who said Russell Faria did it, until they realized the timeline didn't fit.
Supporters of Faria have long questioned why police did not look harder at other possible suspects, including the last person to report seeing Betsy Faria alive: her friend Pam Hupp. Betsy Faria had visited her mother's home that day, and Hupp drove her home.
The women had been friends for about 10 years, Hupp told authorities, and had worked together in the insurance business.
Hupp testified at the trial, but Schwartz said he was barred from questioning her in front of the jury about inconsistencies in her account of the circumstances and her possible motive.
Three days before Betsy Faria was slain, she changed the beneficiary on a $150,000 life insurance policy from her husband to Hupp. It was not clear whether Russell Faria knew about that change before his wife's death. He said he didn't. He did remain the beneficiary on a $100,000 policy.

Hupp told detectives the change was Betsy Faria's idea, as she planned to leave her husband and did not trust most other family members to manage the cash she intended to benefit her daughters. Authorities said the transfer appears to have been legitimate.
Schwartz claimed in court, mainly away from the jury, and in court documents that Hupp made contradictory statements to police. She initially told investigators she did not enter the Faria house the night of the murder, then said she went only as far as the living room, and later said she went into the bedroom.
She also told police that she called her husband when she arrived at Faria's home, and again when she left. But she later amended that, saying the second call was to tell Betsy Faria she had arrived home in O'Fallon, Mo. Investigators determined that Hupp's cellphone made calls to her husband at 7:04 p.m. and to Betsy Faria at 7:27 p.m. Both went unanswered.
Cellphone records showed that Hupp was still in the Farias' neighborhood at 7:27 p.m., according to a defense expert who was consulted but was not allowed by the judge to testify in front of jurors. Mennemeyer ruled both before the trial and throughout the proceedings that there was not the "direct connection" required in Missouri law to introduce an alternative suspect.
The prosecution never offered evidence of a time of death. Schwartz said emergency responders found Betsy Faria "cold and stiff," suggesting she was slain well before her husband arrived home. There was some indication she might have been dead as early as 7:21 p.m., when she did not answer a series of calls from her daughter, Schwartz said.
A receipt put Russell Faria at an Arby's in Lake Saint Louis as late as 9:06 p.m., roughly 25 minutes from home.
His cellphone records comport with the movements he claimed, although the prosecutor suggested in court that he might have entrusted his phone with friends to deliver later.
Hupp spoke at length to investigators the morning after the murder, telling them that Betsy Faria was becoming increasingly fearful of her husband and didn't like to go home.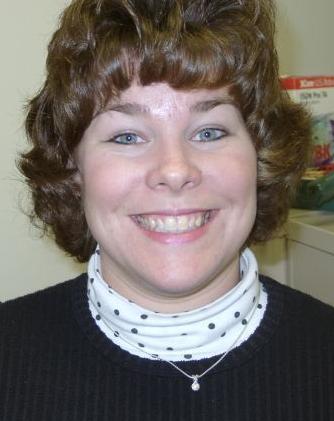 Russell Faria, Hupp told them, was verbally abusive, a "huge drinker" and degrading to his wife. Hupp said Betsy Faria had a series of affairs and was planning to tell her husband the night of the murder that she wanted to move in with relatives — something she figured would anger him.
Russell Faria, Hupp said, had annoyed his wife with talk of what he would do with the insurance money after she died of cancer. Hupp said Betsy Faria told her that her husband once placed a pillow over her face to show her what it would feel like to die.
Hupp spoke of Betsy Faria's affairs, "nasty fights" with her husband and her keeping a hidden knife for protection from him.
When asked if Russell Faria could have killed his wife, Hupp initially told police she couldn't see why he would do anything to her, later saying "unless he wasn't going to be getting a lot of money."
Hupp's statements take up nearly two pages of the 12-page synopsis of the Major Case Squad investigation.
Major Case Squad investigators scheduled a polygraph exam for Hupp three days after the murder, but Hupp's lawyer asked to postpone it until he could be with her, according to the report. After police were told that Hupp had a past head injury and might be on medications and potentially prone to seizures, they asked her for a doctor's note clearing her for the test.
In a note dated Jan. 20, 2012, Hupp asked her doctor for a letter "stating that I was not able to do my polygraph due to medical reasons. Don't need any more detailed than that."
Dr. Ronald Fischer of St. Luke's Medical Group then sent a letter to police saying Hupp "is unable to undergo a polygraph due to her medical condition. This was discussed with Pamela when she was last seen in the office on January 3, 2012." Fischer included a copy of Hupp's letter to him.
Knowing the likelihood that someone who inflicts dozens of stab wounds will suffer cuts on a hand that slides down a blood-slippery knife handle, police checked both Russell Faria and Pam Hupp for notable wounds. They found none.
A DETERIORATING RELATIONSHIP?
In an interview with the Post-Dispatch, one of Betsy Faria's friends, Rita Wolf, disputed many of Hupp's claims about the Farias' relationship troubles. Wolf said that to her knowledge, " ... what she told Pam — that's the only human being she told it to."
Wolf said Russell Faria was a "loving and doting husband."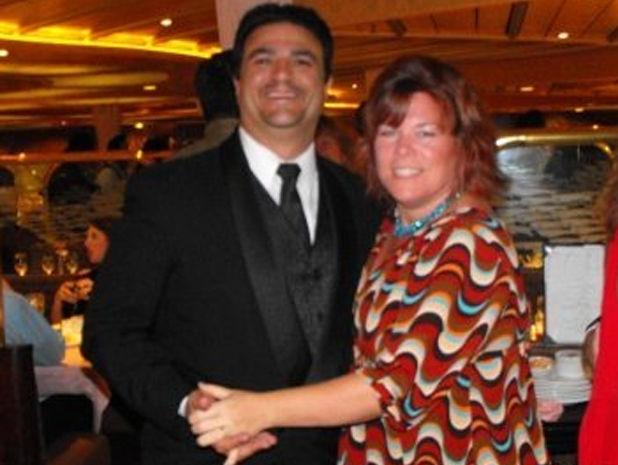 "I know all about the facts and if I was on the jury, I never could have convicted him. And I didn't like him," she said. Wolf later said that she didn't dislike Russell Faria, but they had "butted heads" and he had a temper.
Wolf said Betsy Faria was increasingly frustrated with Hupp toward the end of her life, saying she felt smothered by her.
Another friend, Kathleen Meyer, told Fox 2 that Betsy Faria told friends a knife she had hidden under the couch cushions was for her protection when she was alone in the house — not out of fear of her husband. Police found it there, undisturbed, after the killing.
Several friends did say that the Farias' relationship had been deteriorating. One of Betsy Faria's friends from church, Sondra McClanahan, said she was "uncomfortable" around Russell Faria, and thought he was crude and flippant about the women's Christian religion. Dana Johnson said he had a temper.
The prosecution also painted a sinister picture of the role-playing games Russell Faria often enjoyed with the three men and one woman who accounted for his whereabouts. Lacking enough players, they had watched movies that night.
In a phone interview with the Post-Dispatch, and in an earlier in-person interview with Fox 2 News investigative reporter Chris Hayes, Hupp denied murdering Betsy Faria.
She said she was neither angry nor shocked that some were making accusations about her.
"Anybody can say it, but there's no evidence at the scene that I did," she told the newspaper. "I don't care what Joel Schwartz says."
She also denied that she pointed a finger at Russell Faria with police, saying, "I only answered the questions that they asked me."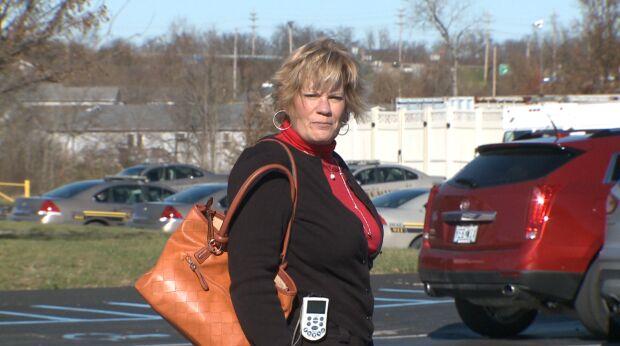 Hupp said she had no motive, as she was financially secure and would have received the insurance money anyway when Betsy Faria finally succumbed to cancer. Hupp also said she didn't even know if the beneficiary change had been processed at the time of the murder.
She said her DNA was not found in the home, and that she would have had no way of knowing when Russell Faria would arrive home that night.
Hupp was open with police, offering to let them search her house and car, and giving them the clothes she said she was wearing that night. She allowed them to photograph her and take evidence swabs from her face, hands and body, according to the police reports. She said she even called a few days later to alert police to refuse pickup day in her neighborhood, so they could collect the contents of her trash before they were lost.
"Did Russ do it? I have no idea," she told a reporter. "But his defense relied on finger-pointing at me."
In an interview video obtained by Fox 2, a Major Case Squad detective preparing for Russell Faria's trial expressed concern to Hupp that it "looked bad" for her to be holding Betsy Faria's life insurance proceeds. He suggested that she put it in a trust.
Hupp testified — and also told a reporter recently — that she set up a revocable trust fund for Betsy Faria's two daughters with $100,000 of the insurance money, and that all Betsy's daughters have to do to get it is contact her.
The remaining $50,000 was earmarked for a friend of hers and Betsy Faria's who was also battling cancer, but that woman died before Hupp gave her the money, Hupp said. She said that $50,000 is in her bank account and she had made no decision on what to do with it.
Betsy Faria's relatives have complained that Hupp has refused to hand over the money to the daughters or provide proof the trust exists.
For all her concerns about the insurance proceeds, however, Betsy Faria's sister, Mary Rodgers, is convinced that, "The right person is in jail."
She said she "knew" from the moment she heard her sister had been killed that Russell Faria was the culprit, in part because he had once threatened his wife to "cut her up into a bunch of pieces" or something similar during a fight.
As further proof of Faria's guilt, Rodgers said prosecutors told the family that Faria had confessed to a cellmate. That was never used in evidence, and the inmate who allegedly heard Russell Faria admit guilt told Fox 2 it was not true.
The Post-Dispatch tried to talk with all 12 jurors, and reached four. One refused to comment, but three agreed to speak about the case.
They said the jurors started deliberations split 6-6.
They said they discussed Hupp as a suspect because despite the legal rulings limiting what Schwartz could say in court about her, it was clear what the defense lawyer was trying to do.
Masterson remembers writing in his notebook, "They're trying to pin this on Pam Hupp."
But juror Timothy Gehner said he dissuaded jurors by arguing that Hupp, who is disabled with a back injury, would have been unable to wrestle with and stab Betsy Faria.
He called the diversion of attention to Hupp a "red herring."
Masterson said jurors were never told about the insurance beneficiary change, and thus knew of no motive Hupp would have.
Gehner said that the prosecutor's timeline "made more sense." He did not believe there was a conspiracy to falsely accuse Russell Faria. And he said he thought Faria did have adequate time to kill his wife after returning home.
The three jurors interviewed said they did not believe Faria's alibi. Masterson said he already doubted it before the prosecutor's closing arguments.
One male juror, who did not want to be identified in connection with a murder case, said he believed that Betsy Faria died between 7:30 p.m. and 8 p.m.
He said he was struck by the discovery of the victim's blood on Faria's slippers in the closet.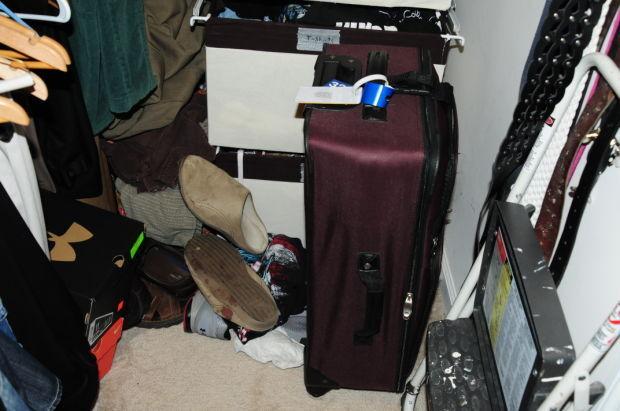 "Somebody (else) coming to kill her isn't going to grab (Russell Faria's) slippers, run them through the blood" and hide them in the master bedroom, he scoffed.
Russell Faria and Schwartz both have said they think the slippers were dipped in blood by the killer and planted in the closet to incriminate the husband.
The juror also said he was swayed by the prosecution's suggestion that someone had cleaned up blood that led directly to a kitchen drawer containing towels. He said only someone who lived in the house would know the correct drawer.
But Schwartz told jurors that the testing was done a week after the murder, once the scene was potentially contaminated. Lab results showed no blood was present and there were no reports or photographs that substantiated investigators' claims about the blood trail.
Masterson said it also didn't look good that the coat and gloves Russell Faria had worn were neatly folded and placed near the body. And he said he was struck by the violence of the attack.
"There was rage there. That was one of the things that hurt Russ Faria."
Still, if he knew during deliberations what he knows now, Masterson said, he's not sure he would have voted guilty in the end.
"I'm not sitting here thinking we really screwed up," he said. "I still think the scale is tipped against Russ Faria."
But, he said, "I'm glad there's an appeal, and I'm glad someone's looking into it."
Russell Faria, in an interview in prison, insisted that he is innocent.
"I loved her. I love her still. I didn't kill her," he said, still wearing the wedding ring he says he will never take off.
Faria denied ever placing a pillow over his wife's face.
He admitted the couple had a tumultuous relationship, but said things had gotten better since they moved to Lincoln County from St. Charles County and had more time alone.
He said he had not known about his wife's affairs, and reluctantly admitted that he had one of his own — the only time during an interview lasting more than an hour that he tried to dodge a question.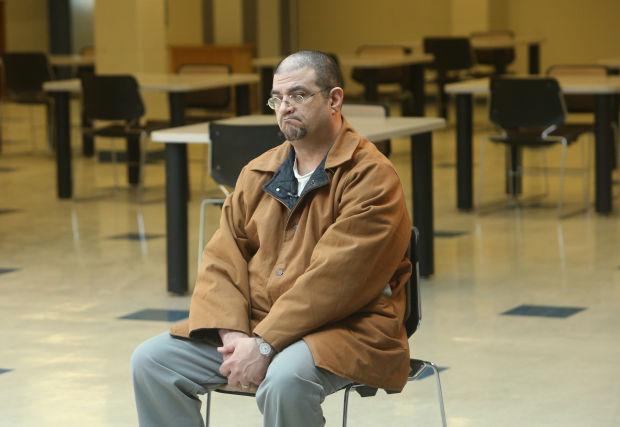 Faria said he first thought his wife had committed suicide because, in part, she had spoken of it before.
"My mind wasn't working right. I saw slashes on her arm and jumped to conclusions," he said. "I was in shock. I saw this and didn't want to look anymore."
Faria said that Rolemaster, the game he and his friends often played, was like an action-adventure novel. His character was a monk he likened to David Carradine's character on the 1970s TV show "Kung Fu." He said Rolemaster was like a "glorified game of chess."
Although Faria said that some evidence could be seen as pointing to Hupp, "I don't want to accuse anybody who may be innocent, because I know how that feels."
After the verdict, Schwartz unsuccessfully filed a motion for acquittal, complaining that the judge had denied three mistrial motions and prosecutors had failed to turn over evidence, violated court orders restricting what they could say and in closing arguments argued facts not in evidence.
The judge, he said, prevented a "possible defense that someone else committed this crime" and thus stripped Faria of his right to a full cross-examination of Hupp.
Schwartz said he will appeal, although it won't be filed for months and likely would not be decided for more than a year.