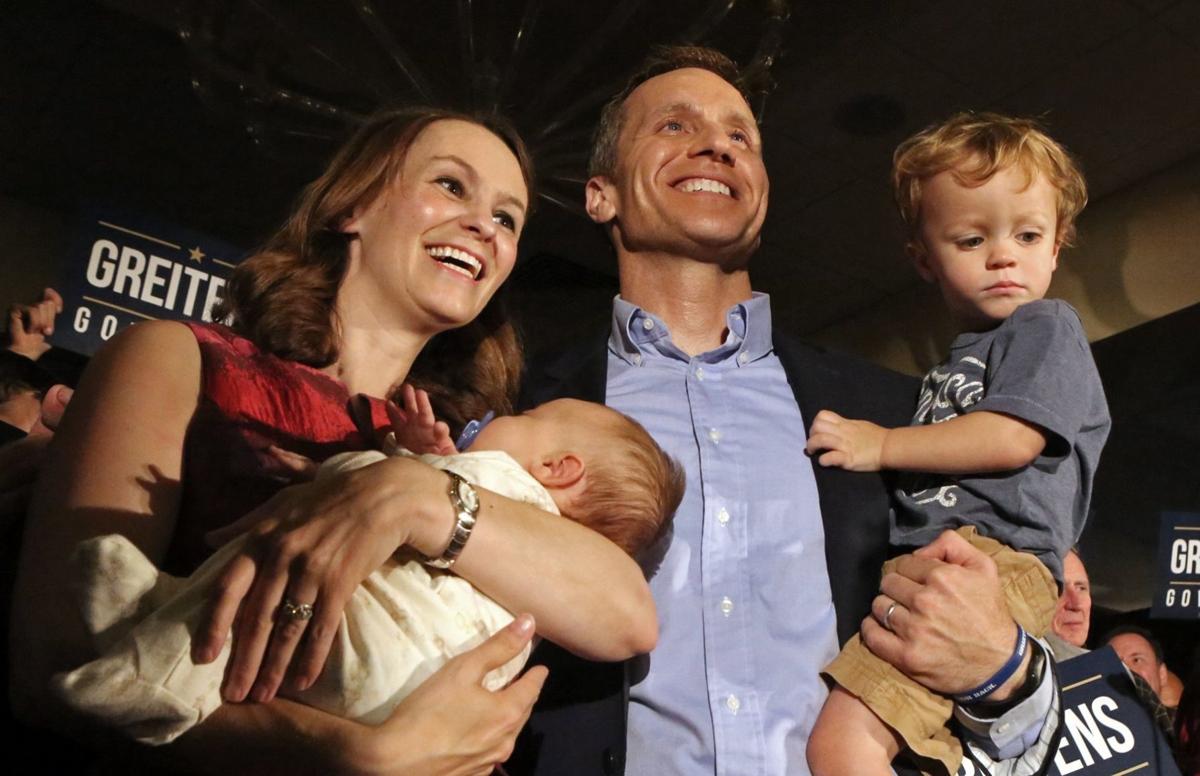 JEFFERSON CITY • Embattled Missouri Gov. Eric Greitens is spending an estimated $50,000 on a statewide radio ad buy this week to tell voters he's not backing down from the scandal that has clouded his political future.
Greitens' political adviser Austin Chambers confirmed to the Post-Dispatch Wednesday night that the ad buy would make a case for the first-term governor to continue in office despite the criminal indictment he faces for allegedly photographing a woman he was having an affair with in 2015 without her consent.
Greitens, a Republican, has refused calls by fellow GOP lawmakers in the Missouri Legislature to resign and has hired a legal team to defend him in a case that is set to go before a jury on May 14.
The governor has kept a low profile in recent weeks. Aides did not respond to questions from the Post-Dispatch about the governor's activities Wednesday.
"Even Satan's own lawyers from the Satanic Temple are suing Greitens," the ad says, referring to a lawsuit by women associated with the organization against a Missouri abortion law pushed by Greitens during a special legislative session in 2017.
"Eric Greitens is on a conservative mission for Missouri and he won't stop until the mission is complete," the ad says.
The ad is being financed by Greitens' campaign fund. The governor had $2.7 million in his account as of Jan. 1, according to filings with the Missouri Ethics Commission.
Greitens' defense team claims the grand jury that indicted him in February was presented no evidence that the governor transmitted a compromising photo of his lover. Transmission is a key element of the indictment because that makes the crime a felony instead of a misdemeanor.
Greitens, a former Navy SEAL who had not previously held elected office, denied the blackmail.
In addition to the criminal case he faces, a special committee of lawmakers is investigating Greitens in a probe that could lead to his impeachment. The panel, made up of five Republicans and two Democrats, is set to meet Thursday in the Capitol.