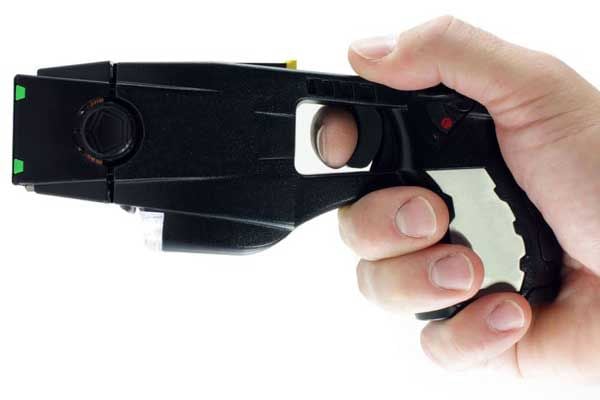 NORMANDY • The head of school security for the Normandy School District has been put on leave after he was arrested Friday for allegedly using a stun gun on a 14-year-old student.
About 11 a.m., Friday, Ralph Ruffin, a Normandy police officer who works as a school resource officer at Normandy Middle heard a commotion near the principal's office. Ruffin found a student holding his side and the civilian security official holding a stun gun, said Normandy Police Chief Frank Mininni.
After talking with witnesses and watching video footage of the encounter between the security official and the student, Ruffin arrested the security official, Mininni said.
"The video shows the security person pin the student against the wall and jab him with a stun gun," Mininni said. "The kid then jumps back and grabs his side."
Mininni said the student was a half-day student who was getting ready to go home. He was in the hallway near the principal's office when the security official told him to go back to class. The student replied, "I'm not going back to class, I'm going home," and tried to outpace the security official, Mininni said.
Police called an ambulance to the school, but the student's father took him to a hospital, Mininni said.
"From the pictures of the injuries I've seen, he had some red welts," the chief said.
Normandy police turned the case over to St. Louis County Prosecuting Attorney Robert McCulloch's office. Spokesman Ed Magee confirmed that the case is "under review," and prosecutors are awaiting additional information.
The Post-Dispatch is not naming the security official because he has not been charged with a crime.
School district spokeswoman Sharifah Sims-Williams said the district is cooperating with police.
She confirmed the security officer has been put on leave, but she was unsure whether it was paid. He has worked for the district since 2005, Sims-Williams said. She said she could not comment further because it was a personnel matter.
Normandy employs 15 security officers to be "peacekeepers" for schools, Sims-Williams said. The officers are hired by the district and not part of or subject to the requirements of the police department.
"They're there to make sure that the schools remain safe and then also manage any altercations or fights or arguments that come up," Sims-Williams said. "They provide that extra layer of security for students and staff and visitors in the buildings."
This is not the first incident involving Normandy School District security officers.
At Normandy High School, Damontae Woods, 18, suffered heart damage in 2011 after a security officer found him loitering in a hallway, chased him outside, tackled him on asphalt, put a knee to his chest and handcuffed him.
Kristen Taketa of the Post-Dispatch contributed to this report.